I'm kind of obsessed with tools. Toolboxes too. I take certain proclivities searching the interwebs for tool storage solutions. It's pretty weird. I'm like a total creepy toolbox stalker guy. Luckily my OCD netted a pretty good find in Craftsman's 2000 Series 52-inch-wide 10-drawer rolling tool cabinet ($439, Lowe's) and 52-inch-wide eight-drawer metal tool chest ($339, Lowe's).

The tool cabinet and chest are robust in construction, made of 18–20 gauge double wall steel and finished in iconic Craftsman red/black paint. Both the chest and cabinet are equipped with pretty stout, 100-pound ball-bearing drawers featuring Craftsman's soft-close latching technology—kiss the sound of crashing wrenches goodbye. The cart features heavy-duty 5 x 2-inch casters that will support up to 1,500 pounds. That's like two stomach-staple candidates from TLC's My 600-lb Life. A keyed locking system is also included so you can keep your loser friends away from your beloved bits. Overall dimensions are 52 inches wide by 18 inches deep and 37.5 inches tall, and while most Craftsman tools get a lifetime warranty, the tool storage gets a 10-year limited manufacturer's warranty… Better than a sharp stick in the eye. We paired the cabinet with the tool chest (duh!).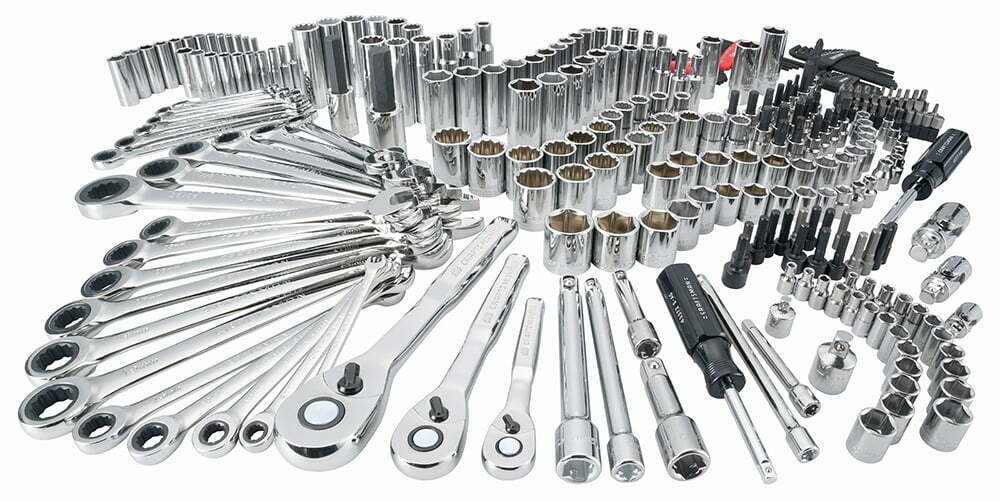 The tool chest lid opens and shuts via gas-equipped struts, which means it keeps the lid from slamming shut on your noggin because your Instagram feed is keeping you busier than than your project. Under the lid is a handy integrated power strip for charging your power tools, as well as two USB charging ports to keep your portable electronics fully juiced too. The chest measures 52 inches wide, by 16 inches deep, and 24.5 inches tall, and it includes a soft mat to line the interior under the lid, which is a nice touch to keep your stuff from slipping and sliding around. When coupled with the tool cabinet, this setup is pretty damn legit. I'm definitely feeling a bit more legit. Even though I'm still just a hack.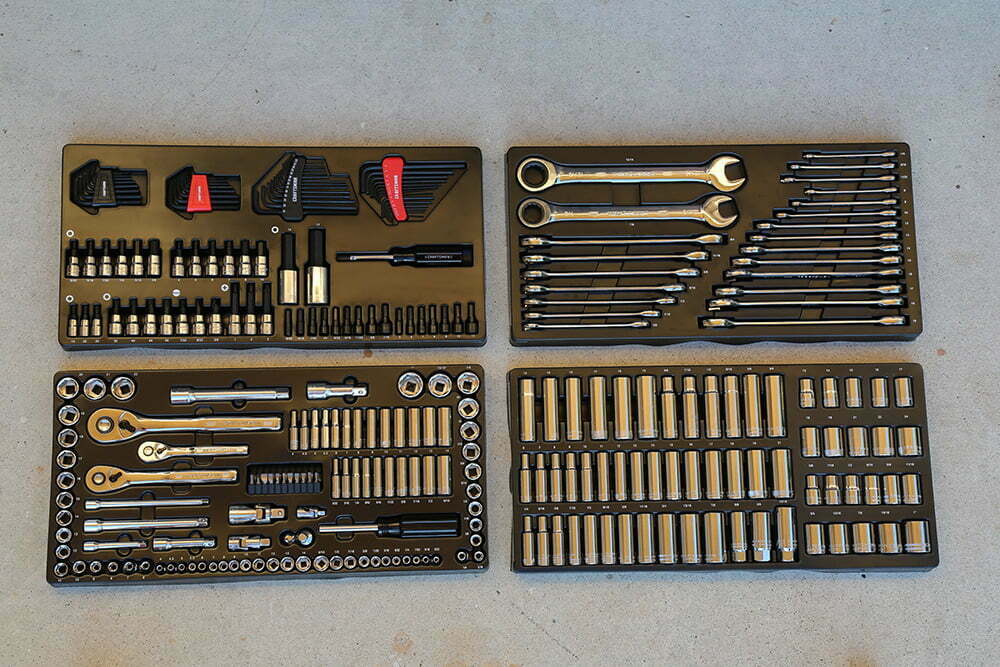 ---
Related: Motorcycle Garage Gift Guide
---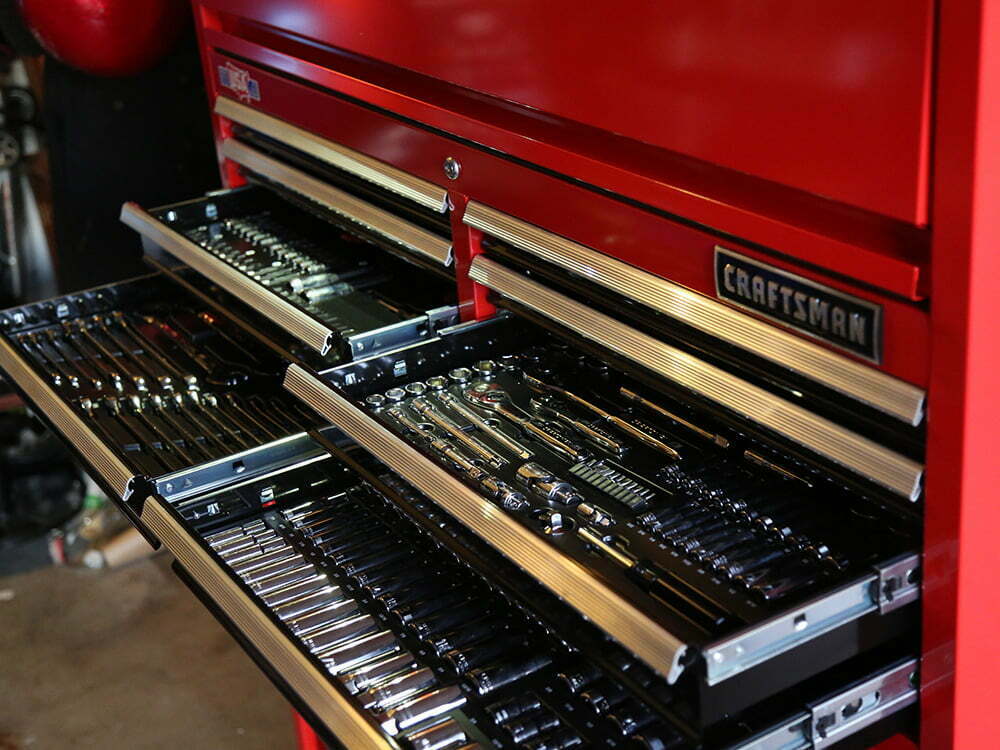 I found one of Craftsman's 298-piece mechanics tool kits ($349) to outfit the new box too. It's a pretty decent set of the necessary bits. You know, something that'll cover the basics for all hobbyists alike. And over time you simply add to the collection as things come up. I remember my first kit. I was 6. It was a pretty crappy deal from Fisher Price or Tyco—what the hell can you do with a plastic hammer and oversize fake screws, anyway? Strangely, it set the stage for my love affair with tools. This one is pretty decent in that it includes the three ratchets (1/4, 3/8, 1/2 ) in a 72-tooth configuration as well as ratcheted combo wrenches in both metric and SAE. Of course, everything in the tool kit is backed by Craftsman's lifetime warranty.