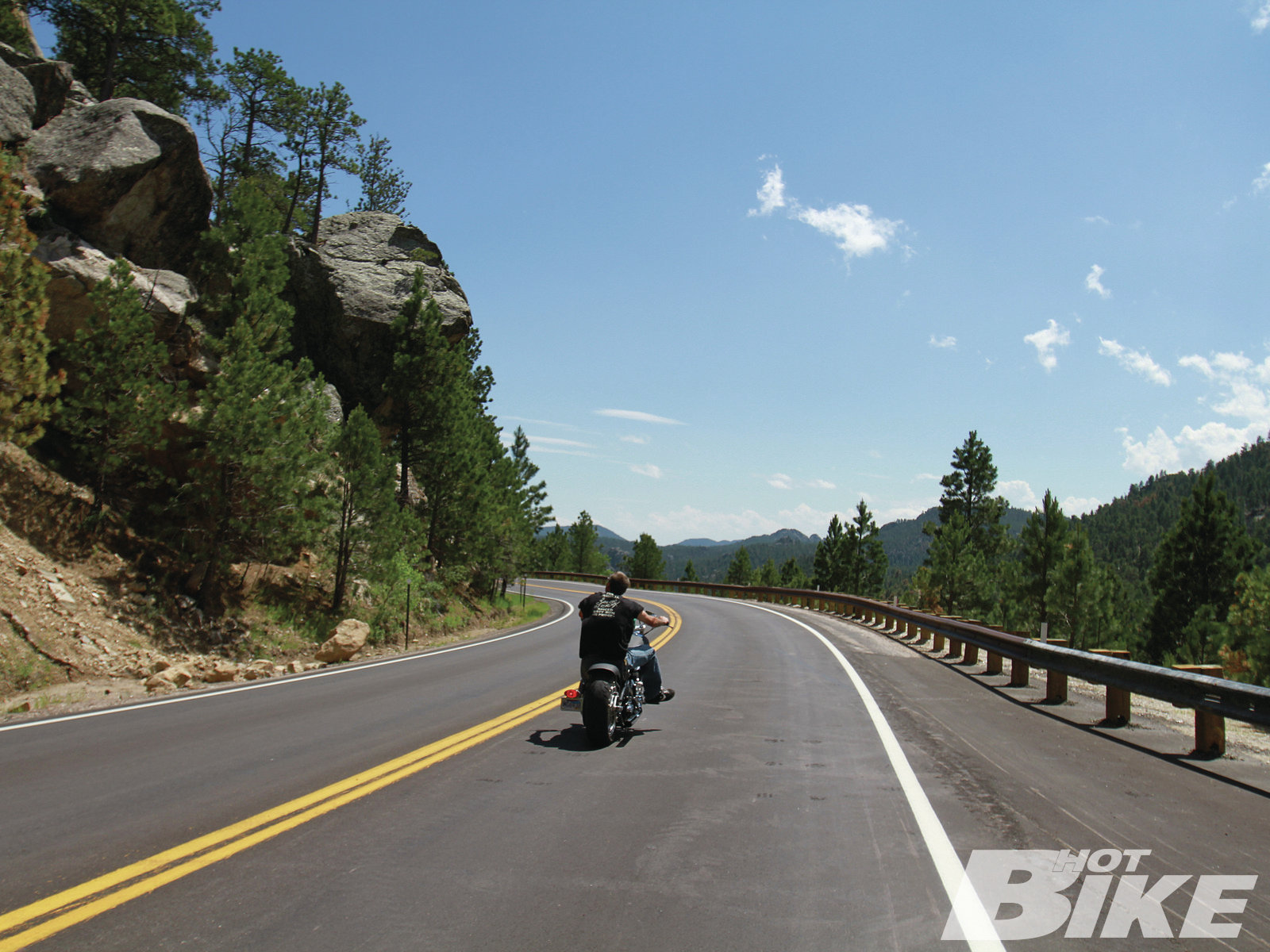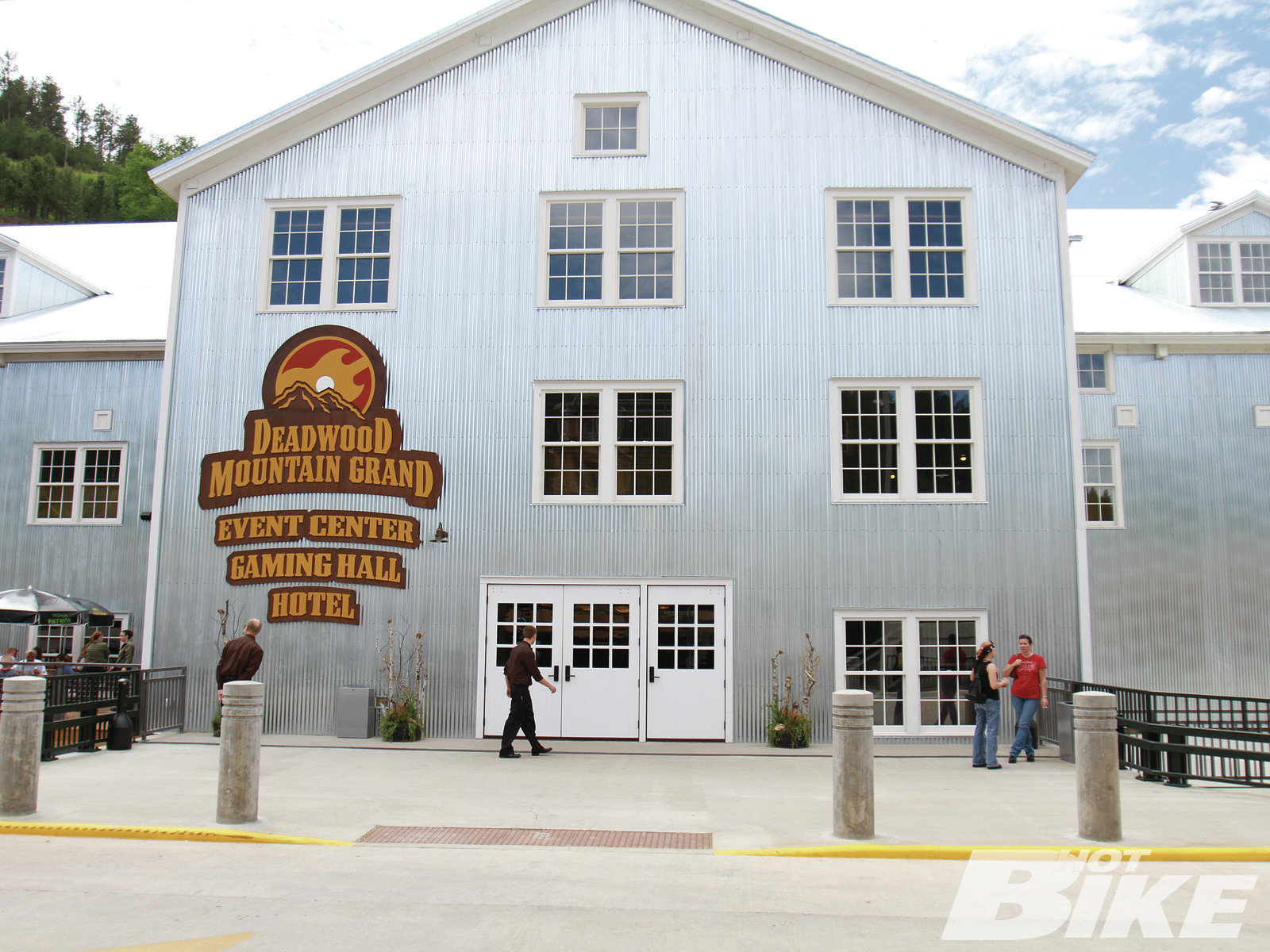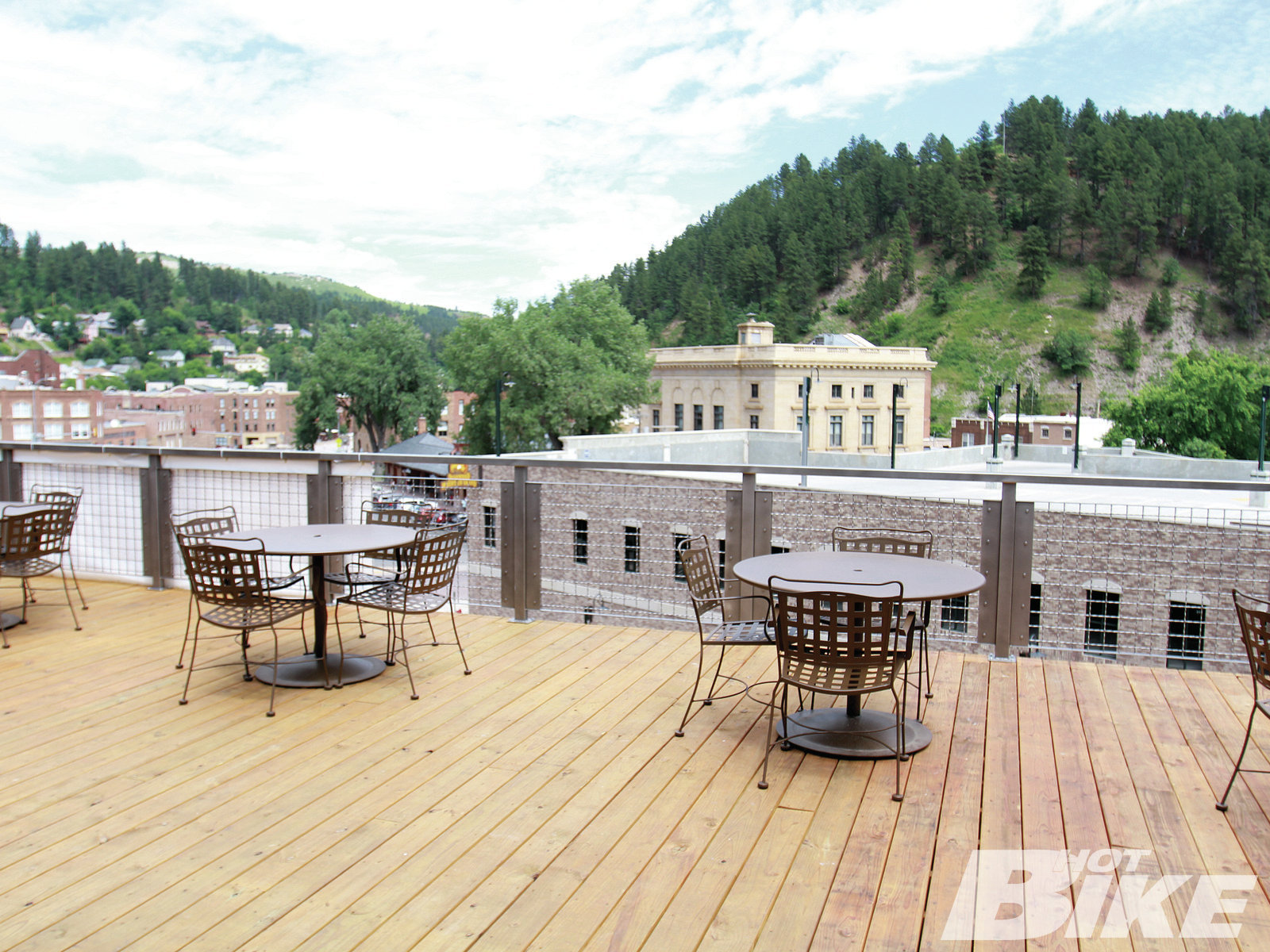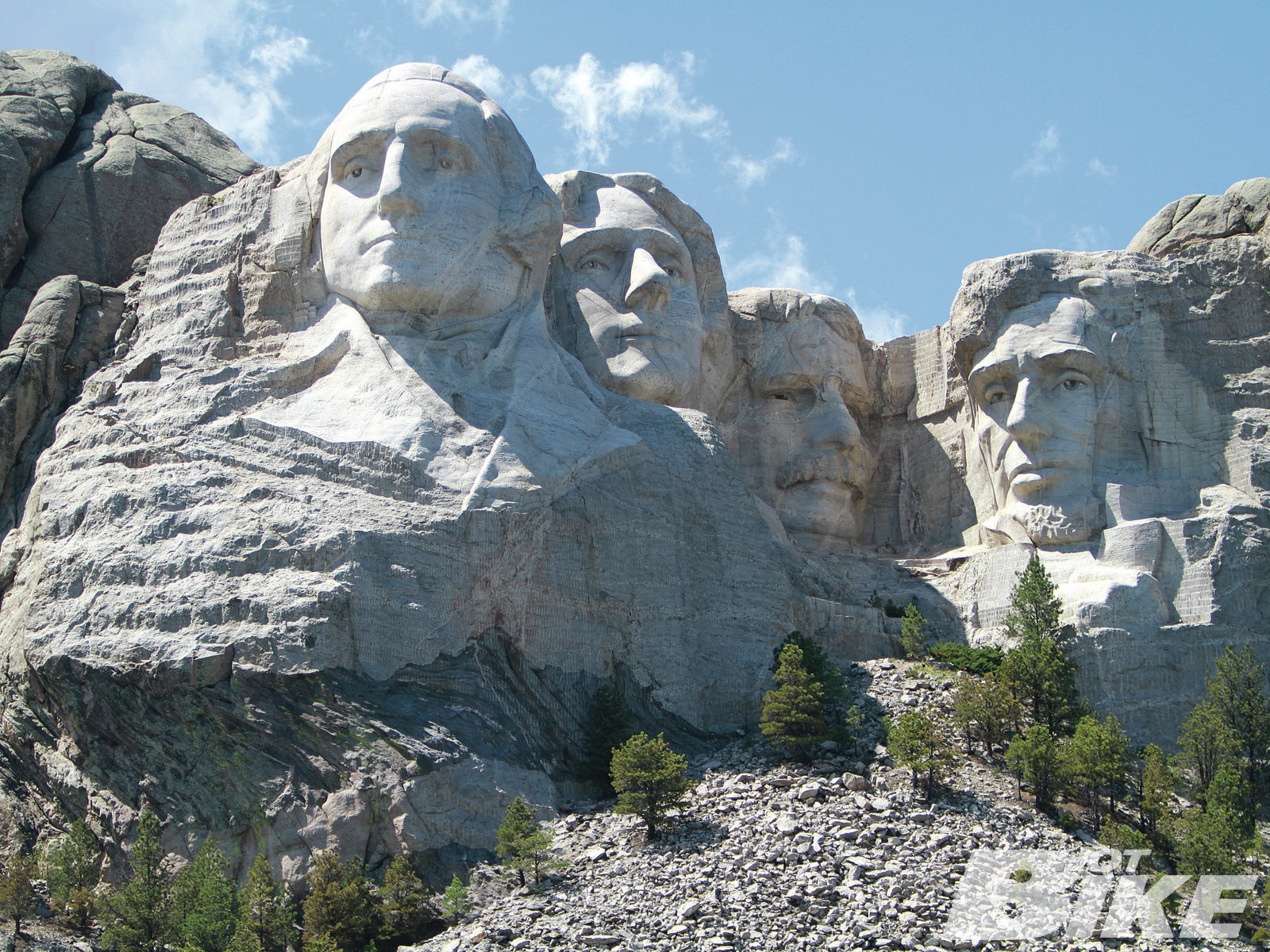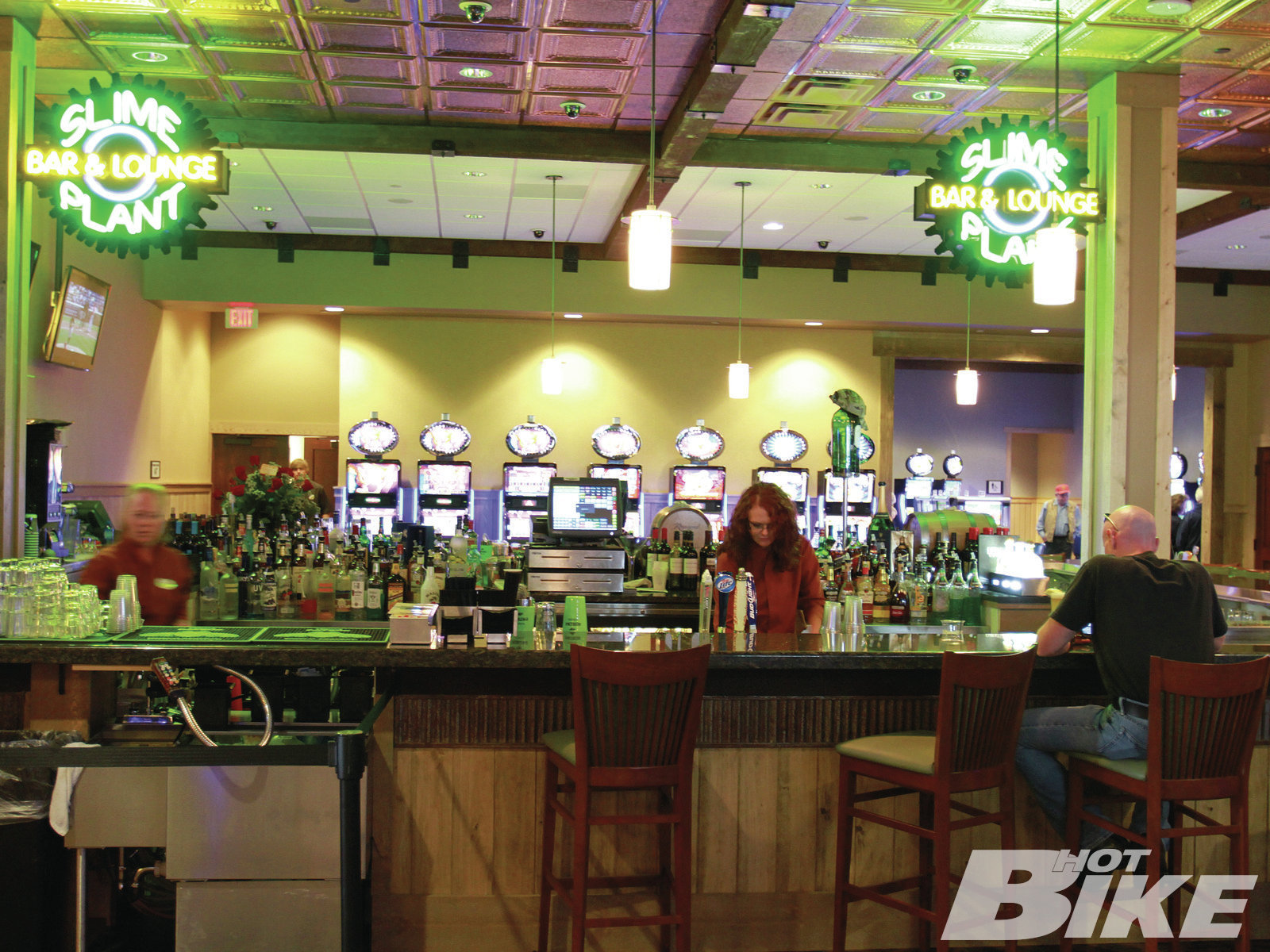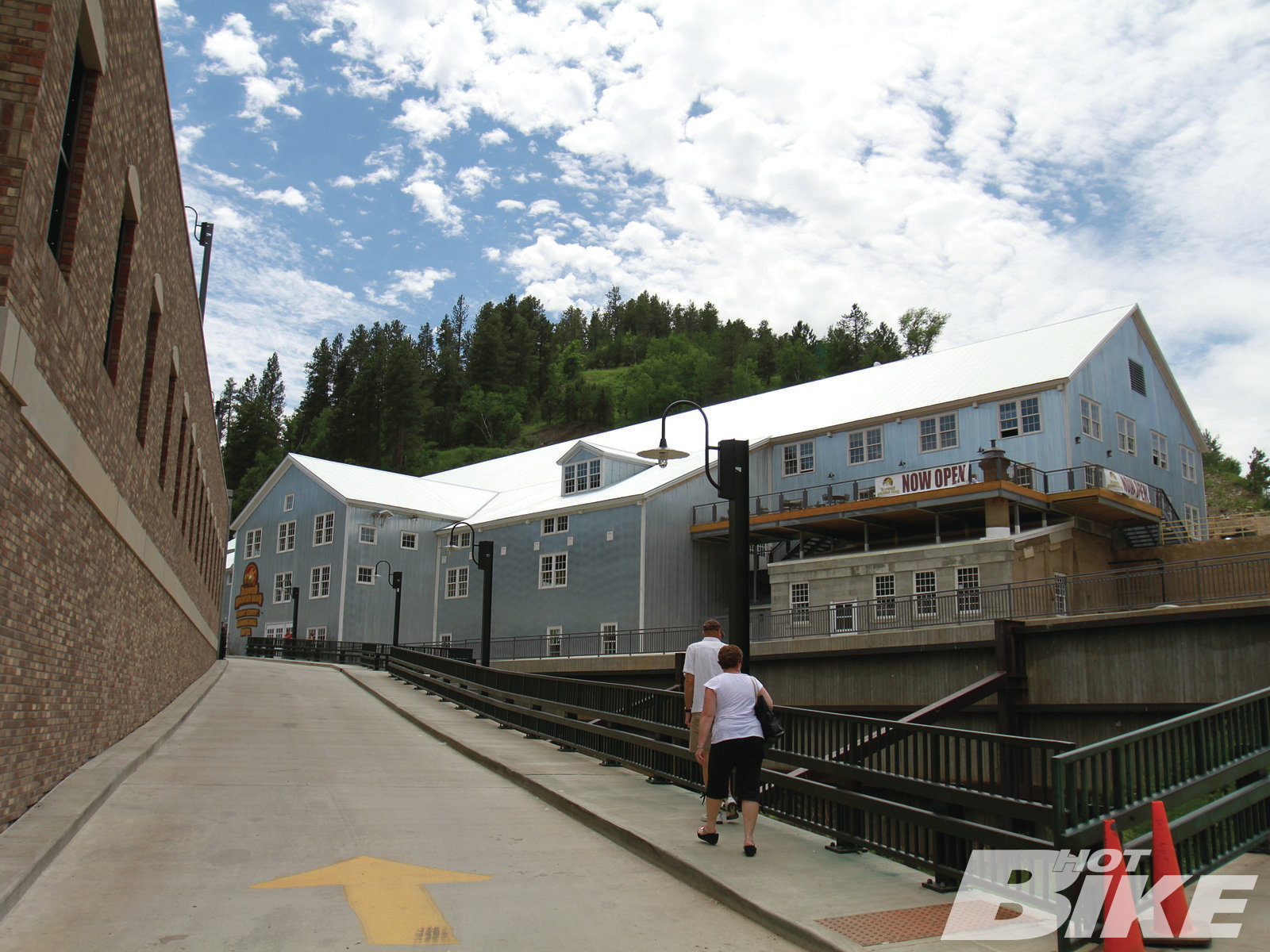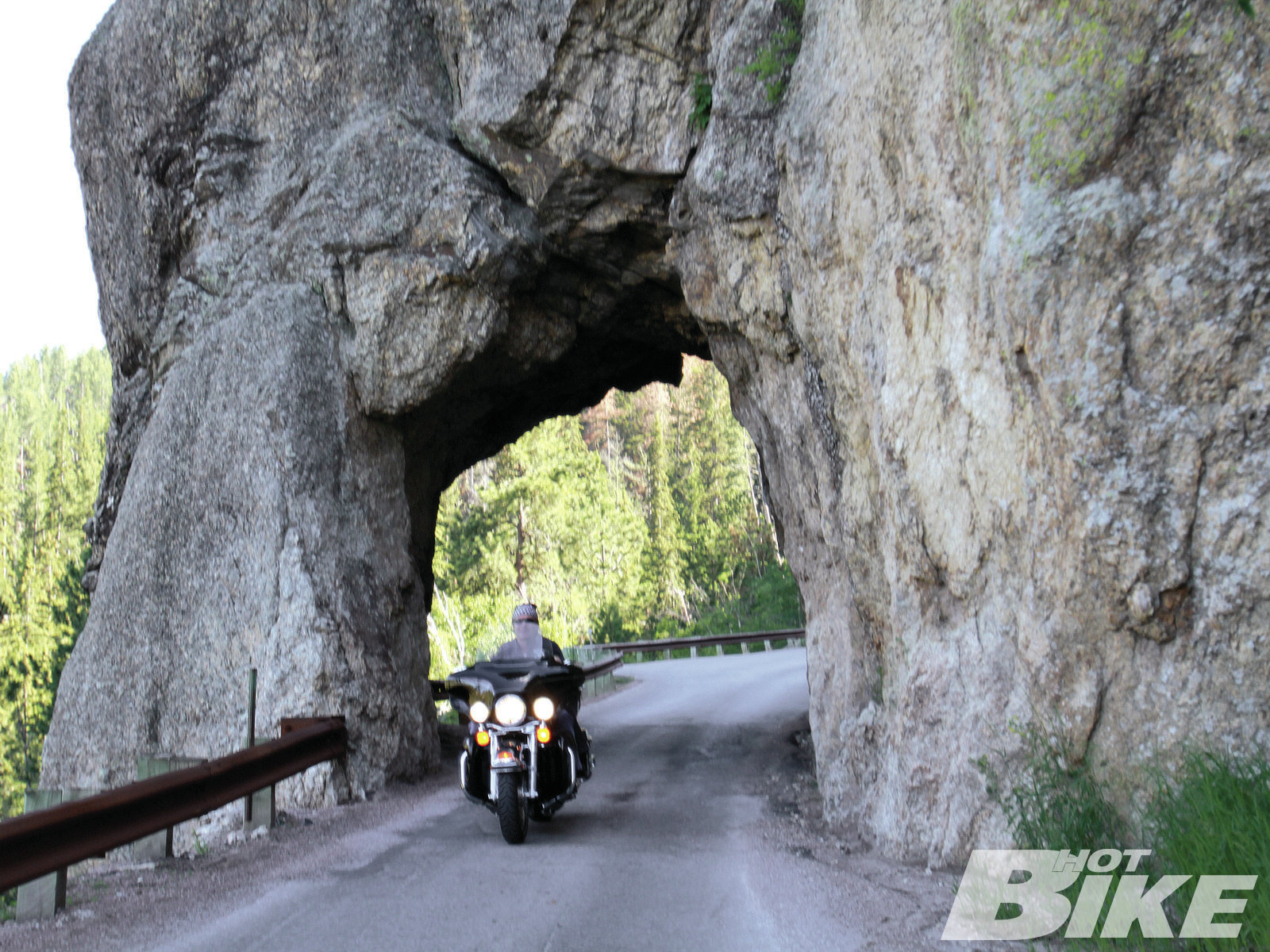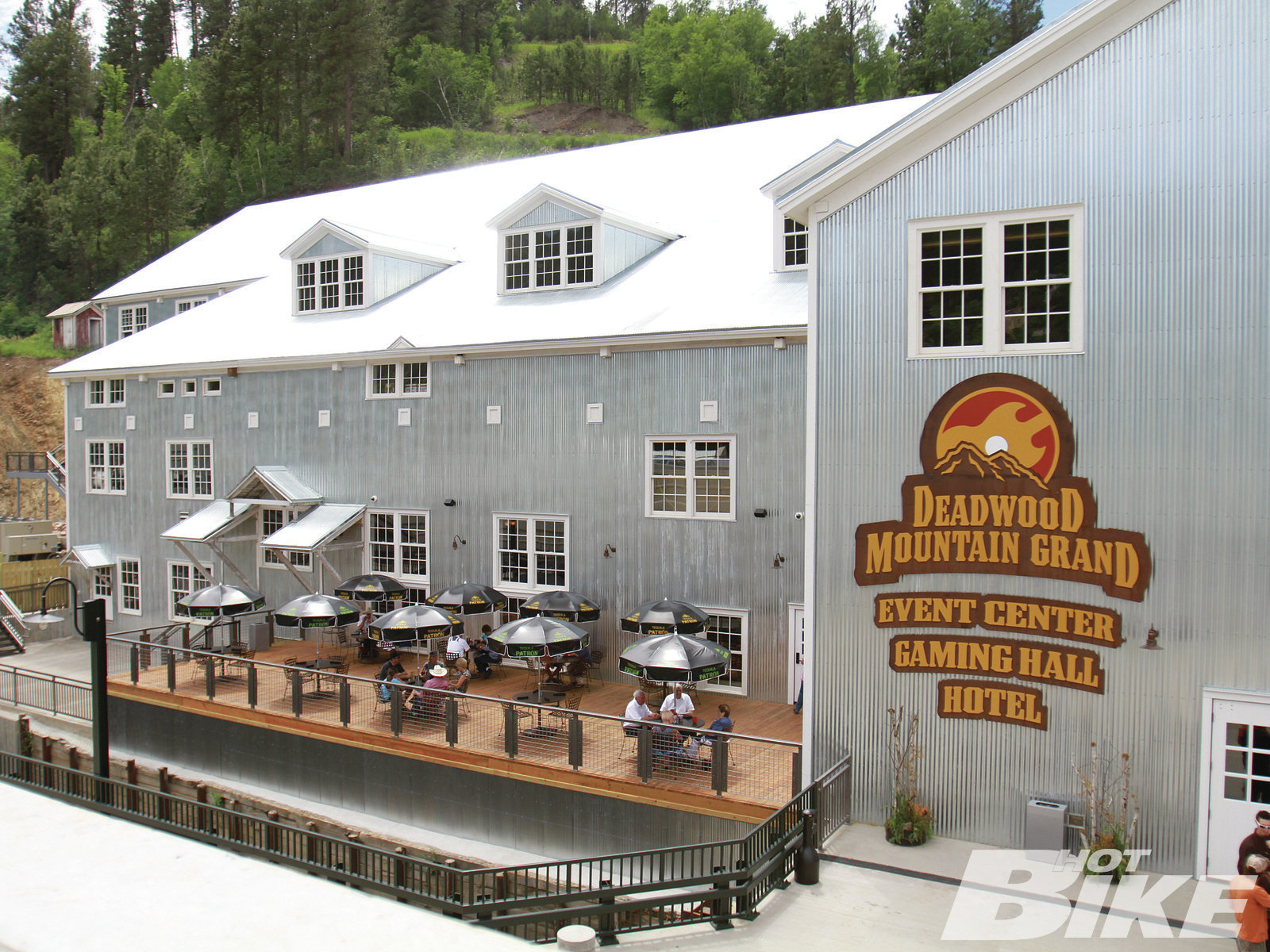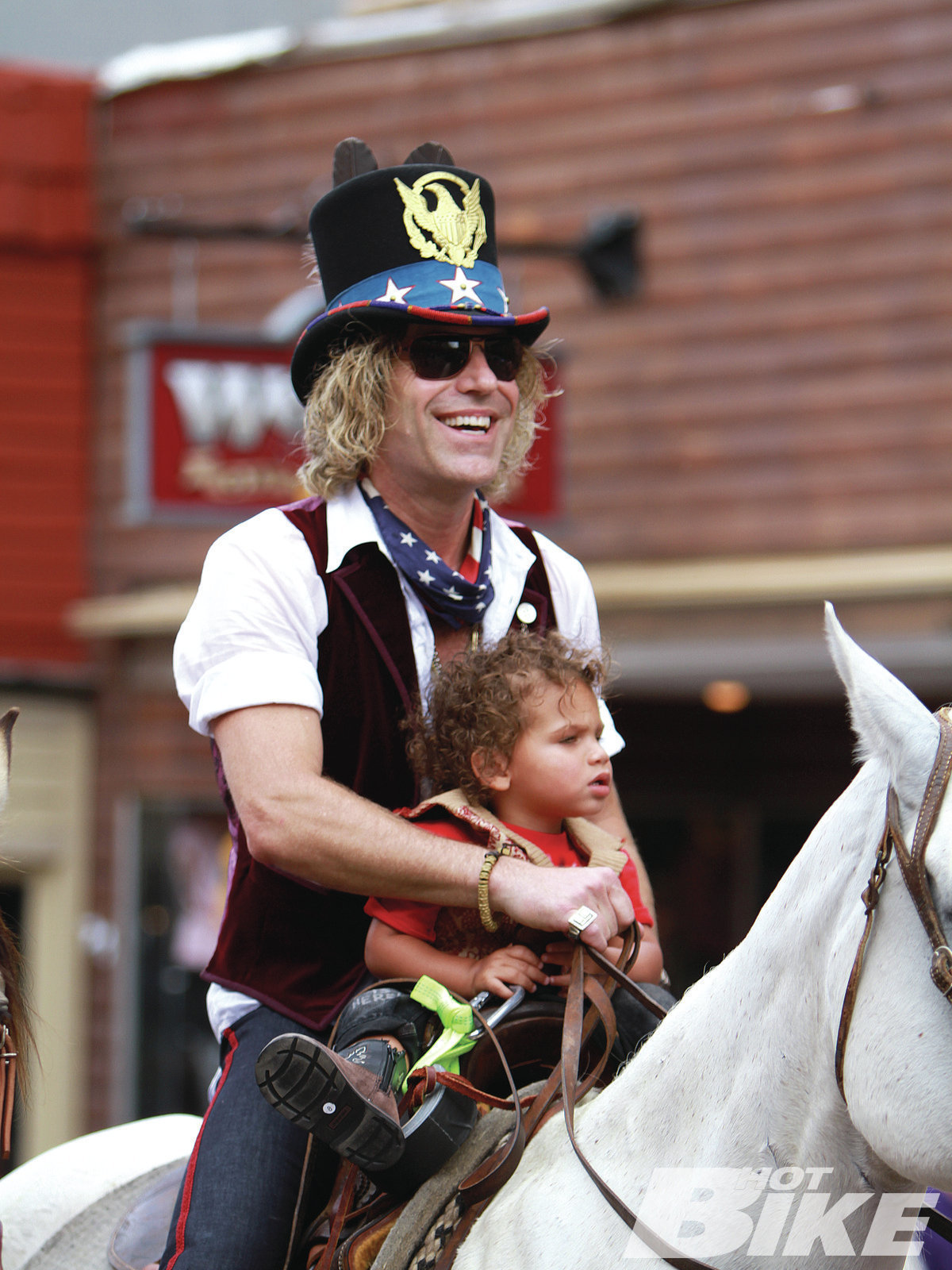 Situated in the Black Hills of South Dakota lies a town rich in history, rich in beauty, rich in entertainment, and rich in gold-mining glory. Deadwood is best known as the place where Wild Bill Hickok was shot in the back of the head by Jack McCall's revolver during a poker game at the Number Ten Saloon. After being gunned down in cold blood, Wild Bill is now celebrated as a legend, a gunfighter, and a poker player, among other things. It's sort of apropos that bikers flock to Deadwood because of its Wild West roots and ideology. It's almost as if they're in search of their own inner outlaw come Sturgis Motorcycle Rally week. Rally-goers have a new place they can call home during bike week, the Deadwood Mountain Grand Resort and Casino (DMG), Deadwood's new-old king of the hill.
Deadwood's livelihood has remained intact thanks to its tourism. In the past two decades, more than $220 million has been invested into the town's economy and infrastructure in order to preserve the National Historic Landmark. However, Deadwood has experienced its share of adversity, surviving three large fires, and economic downturns almost collapsed the city's economy until low-limit gambling was legalized in 1989, which helped stabilize Deadwood through its struggles. Being that South Dakota makes up a large part of American fabric, road-trippers visit the area throughout the year to snap photos and take in the sights of Mt. Rushmore, Crazy Horse, Devil's Tower, and the Badlands. And of course, no South Dakota trip would be complete without a visit to Deadwood, also very well known as a mining town during and after the Gold Rush.
In 1906 the Homestake Slime Plant was constructed to wash and clean the debris from gold ore being mined from the Homestake Gold Mine in nearby Lead. It has stood as a Deadwood staple since its birth, but as times changed, it was more feasible and efficient to process gold ore closer to Lead's mine, so the Homestake Slime Plant shut down as a result and remained idle until a group of investors toyed with the notion of transforming the historic monument into a grand-scale resort, casino, and concert hall. The Deadwood Historic Preservation Commission made sure investors kept the structure's heritage preserved.
Back in July 2011, we were invited to the DMG where the first phase of development, the Main Stage concert hall and the DMG casino, opened to the public. Country stars Big & Rich and Gretchen Wilson kicked things off on the Main Stage for a two-day shindig celebrating the grand opening, and fans came from far and wide to check out the high-energy music stylings of the entertainers during the Resort's inaugural weekend in the 2,500-seat venue. The hotel was still being constructed at the time, but is slated to open in Spring 2012.
DMG's new 98-room luxury hotel is now in its final phase of development. Three executive king rooms and five king suites are available to those who spare no expense and seven of those eight rooms feature their own private balconies with views overlooking Mount Moriah Cemetery where Wild Bill and Calamity Jane are buried. The remaining 90 grand guest rooms include many creature comforts and amenities, such as Egyptian cotton sheets, a refrigerator, safe, flat-screen TV, complimentary bath robes, and more. The resort also includes its own swimming pool and fitness center for guests to enjoy themselves. Getting your luggage to the room is also easy due to the 250-car parking garage located just steps from the front entrance.
Hungry guests can visit the Aught Six Grille, named after the 1906 Homestake Gold Mill. Lunch and dinner is served either on the outdoor patio overlooking Whitewater Creek flowing underneath the deck, or step inside in the casual-formal dining room for prime rib or walleye accompanied by one of the 60 wines available from the Aught Six Grille's stellar wine list. For an after dinner drink, there's the Slime Plant Bar and Lounge where mixologists shake up one of the many house drink specialties, including the Slime Pie (vanilla schnapps, lime vodka, lime juice, and cream). Named after the chemical process in which gold ore and water are mixed which results in slime, it was obviously decided to name the lounge the Slime Plant as homage to its namesake.
Reservations are now being accepted for May 2012. For more information about the Deadwood Mountain Grand Resort and Casino, visit deadwoodmountaingrand.com, or contact (877) 907-4726 to make your reservations for the Sturgis rally now. It's going to be one kickass party for 2012 so celebrate it in style at Deadwood's new behemoth resort, casino, and events venue.