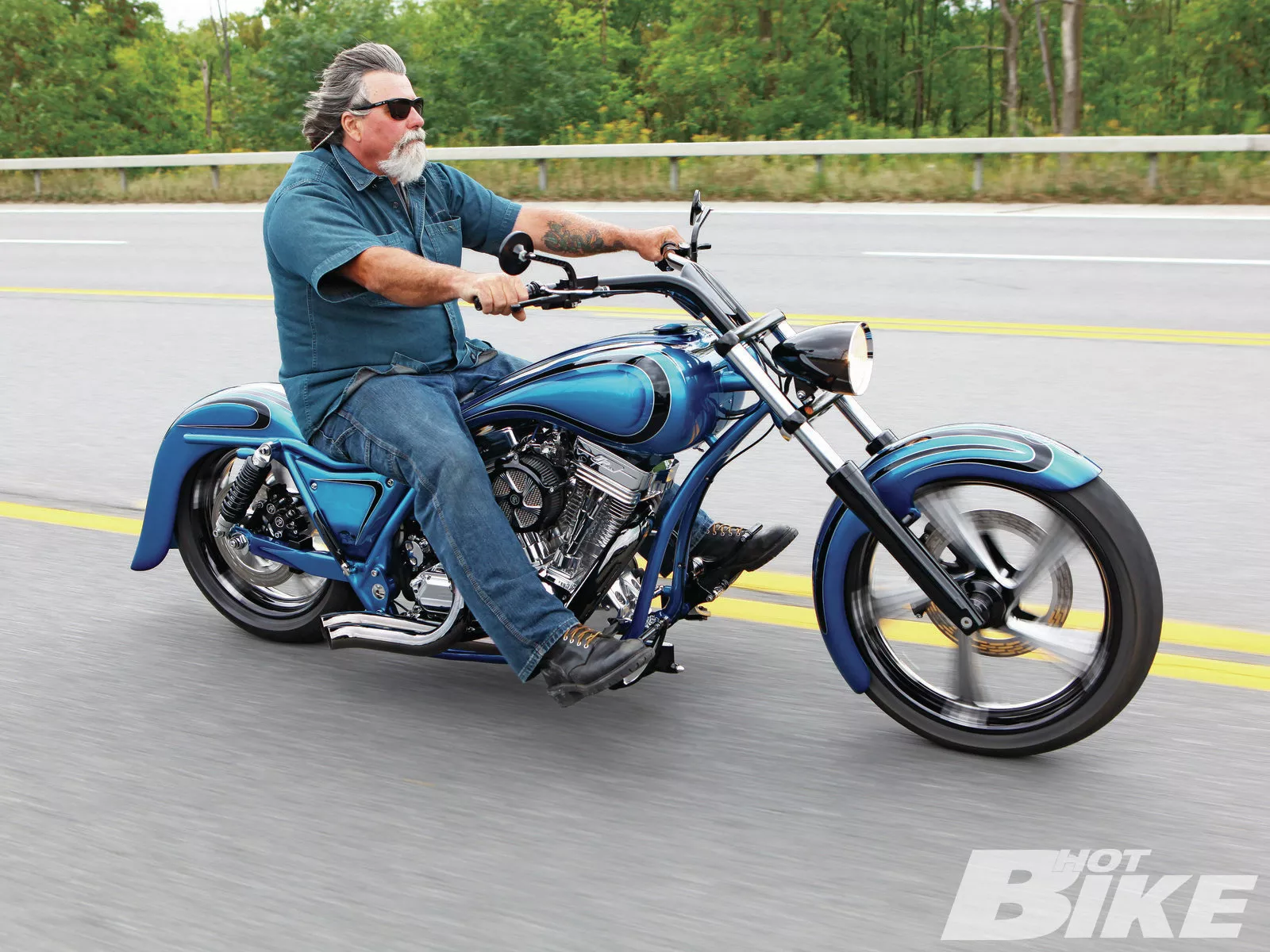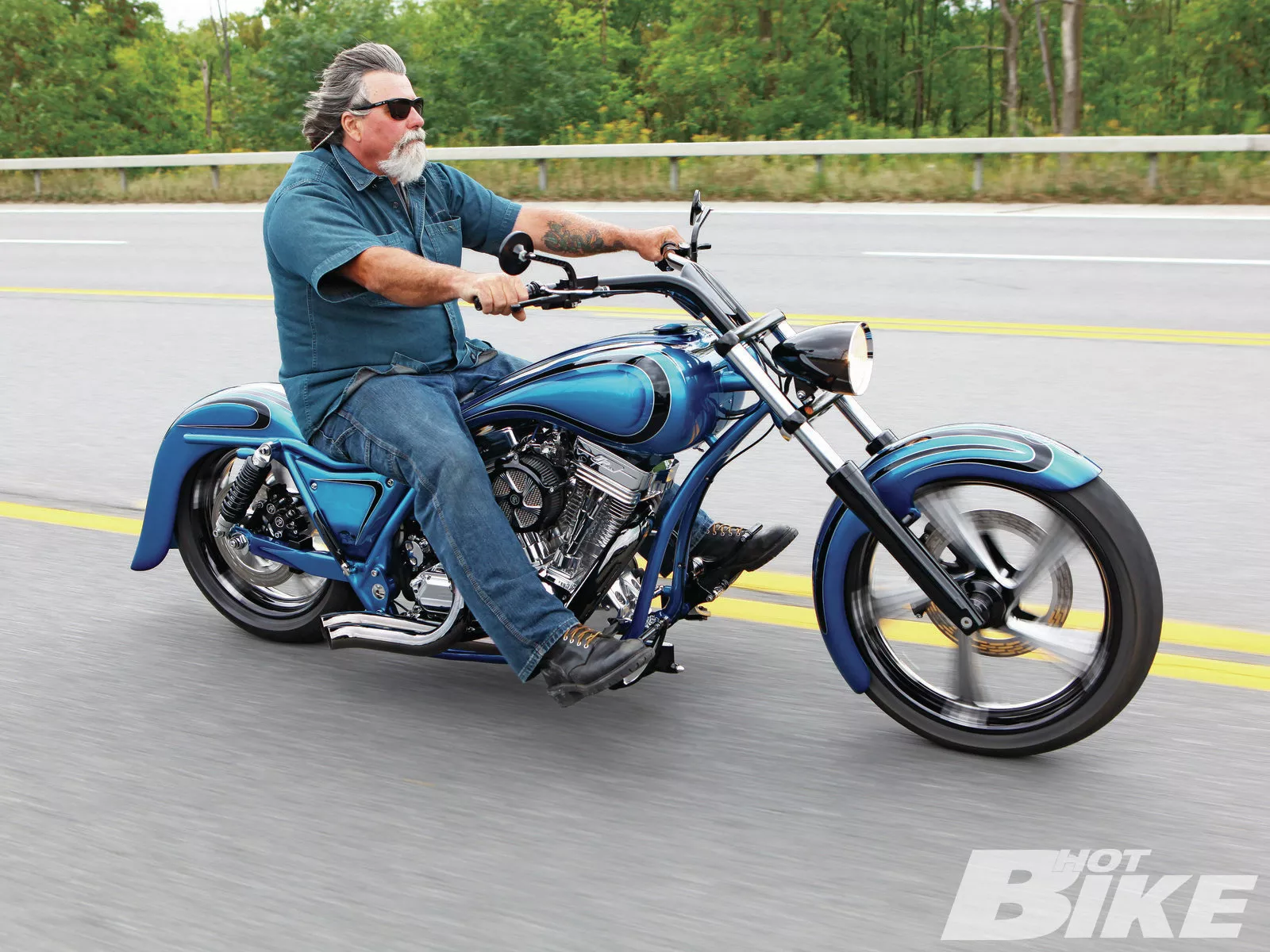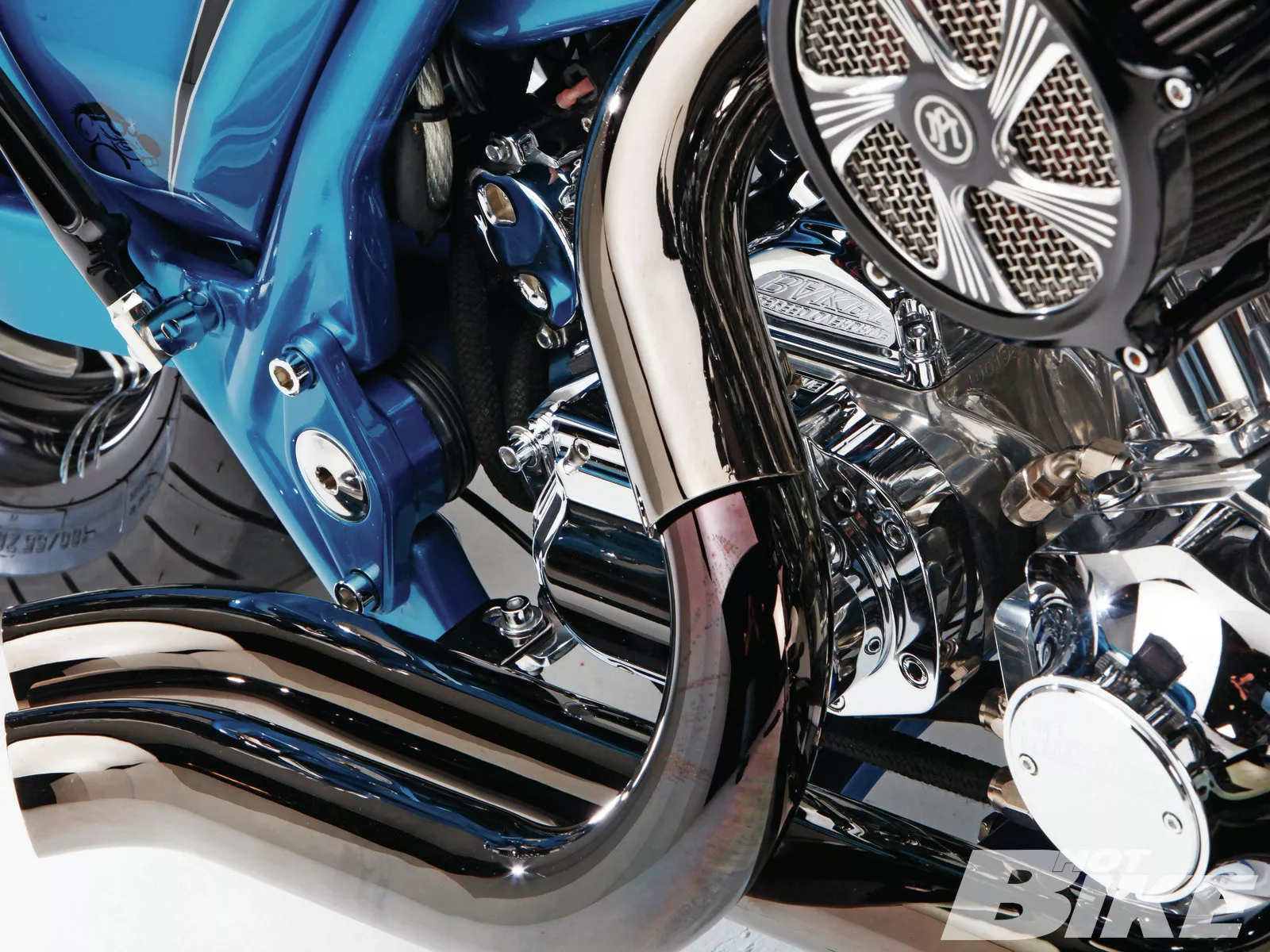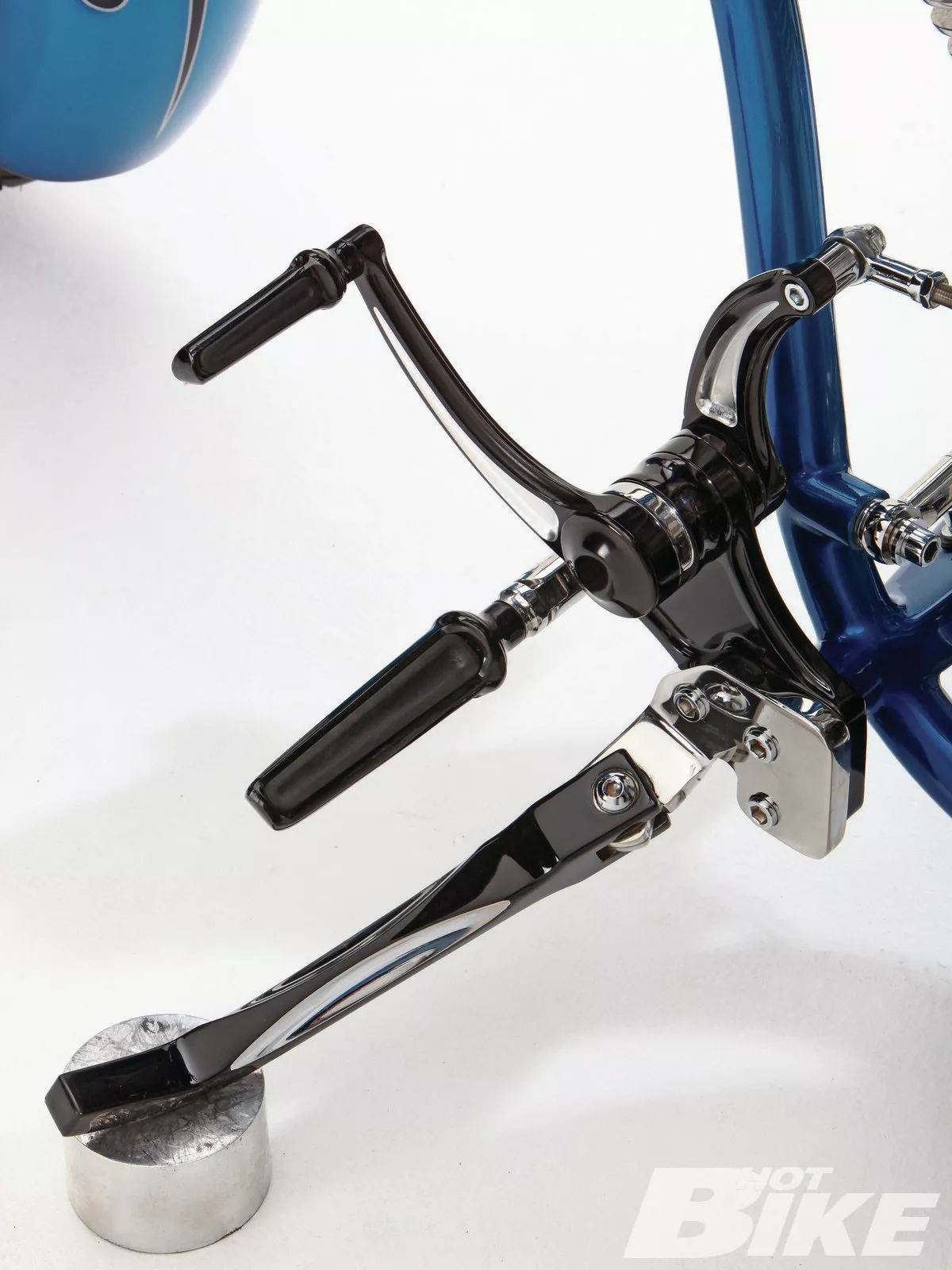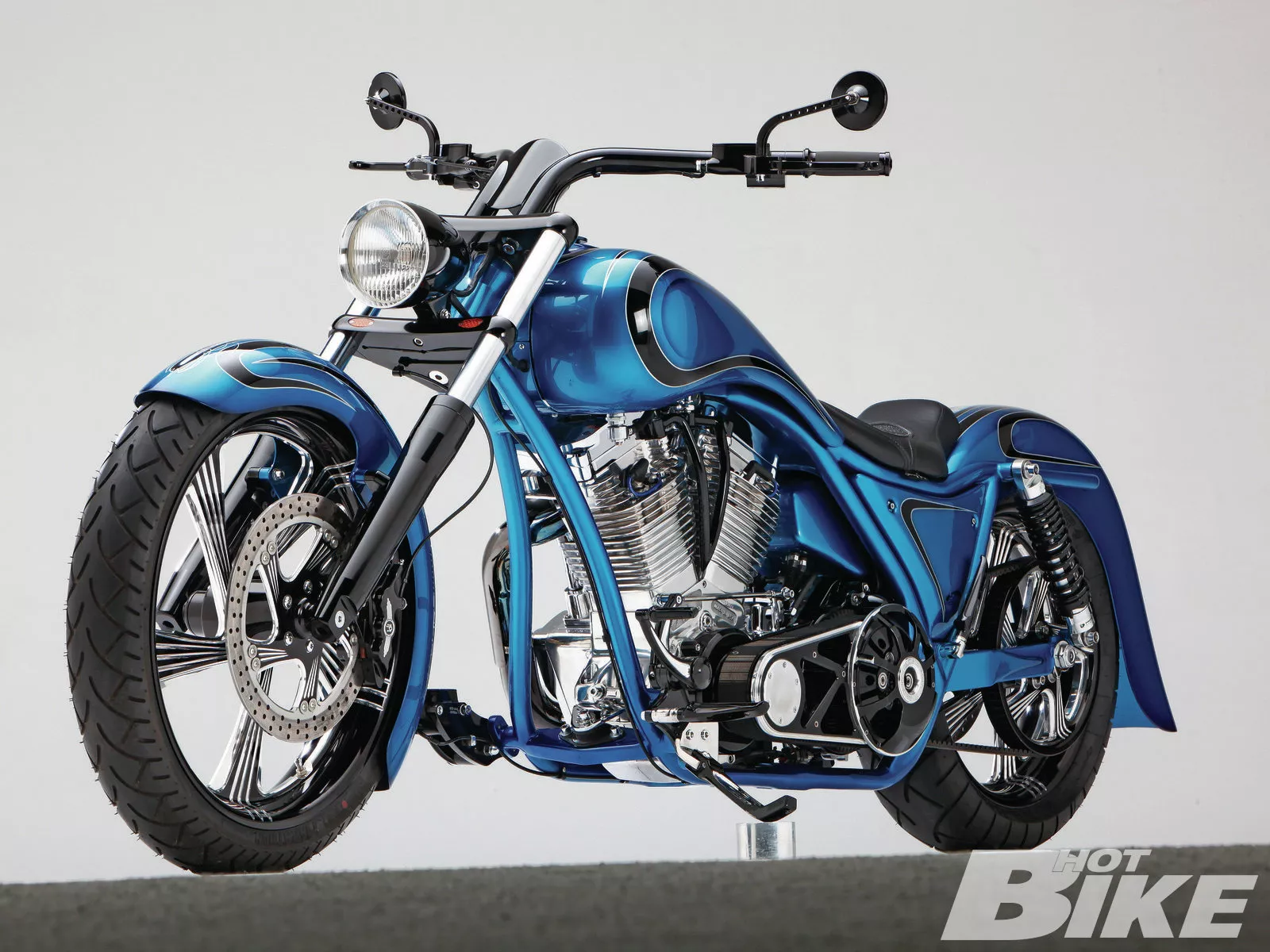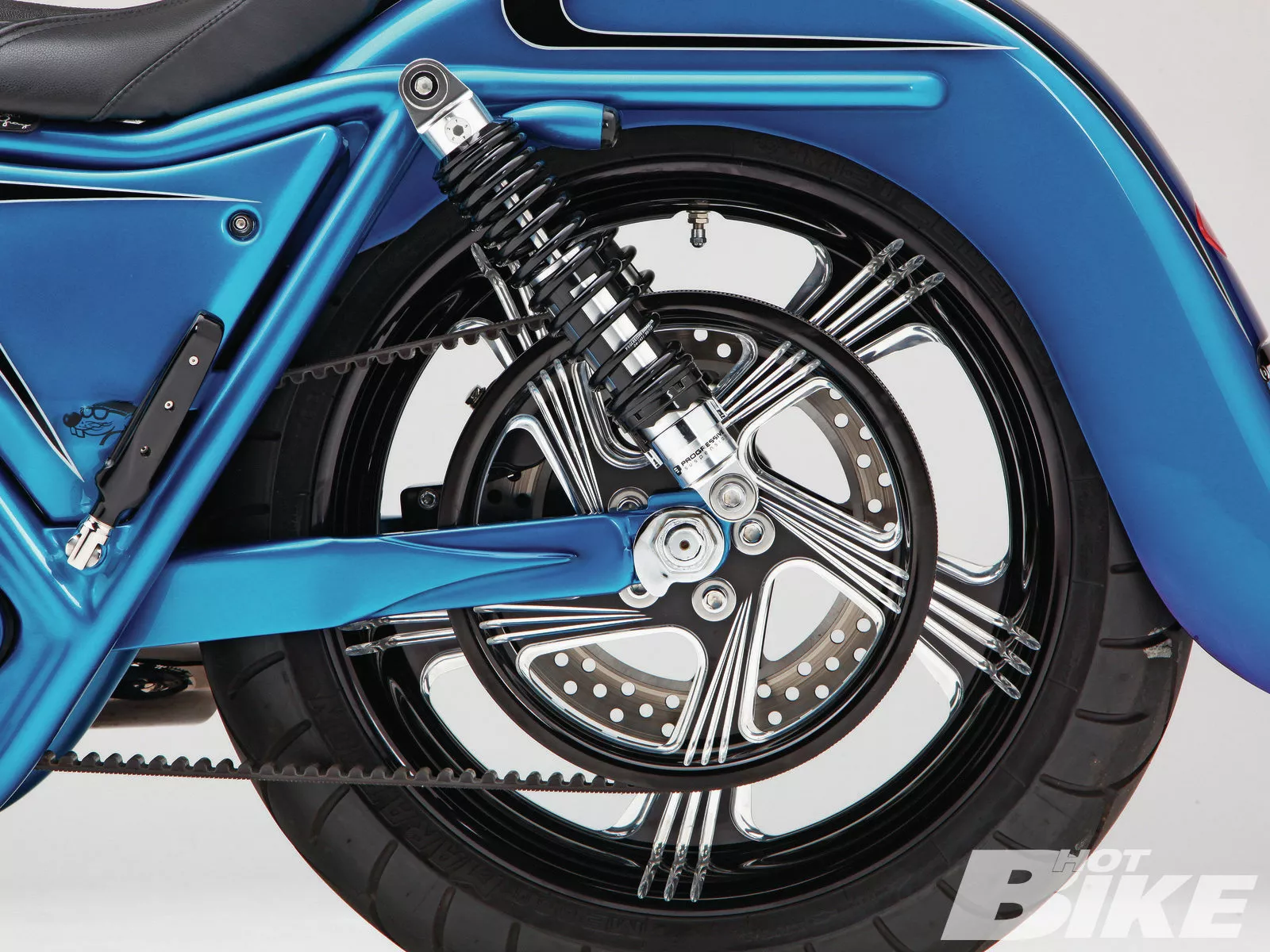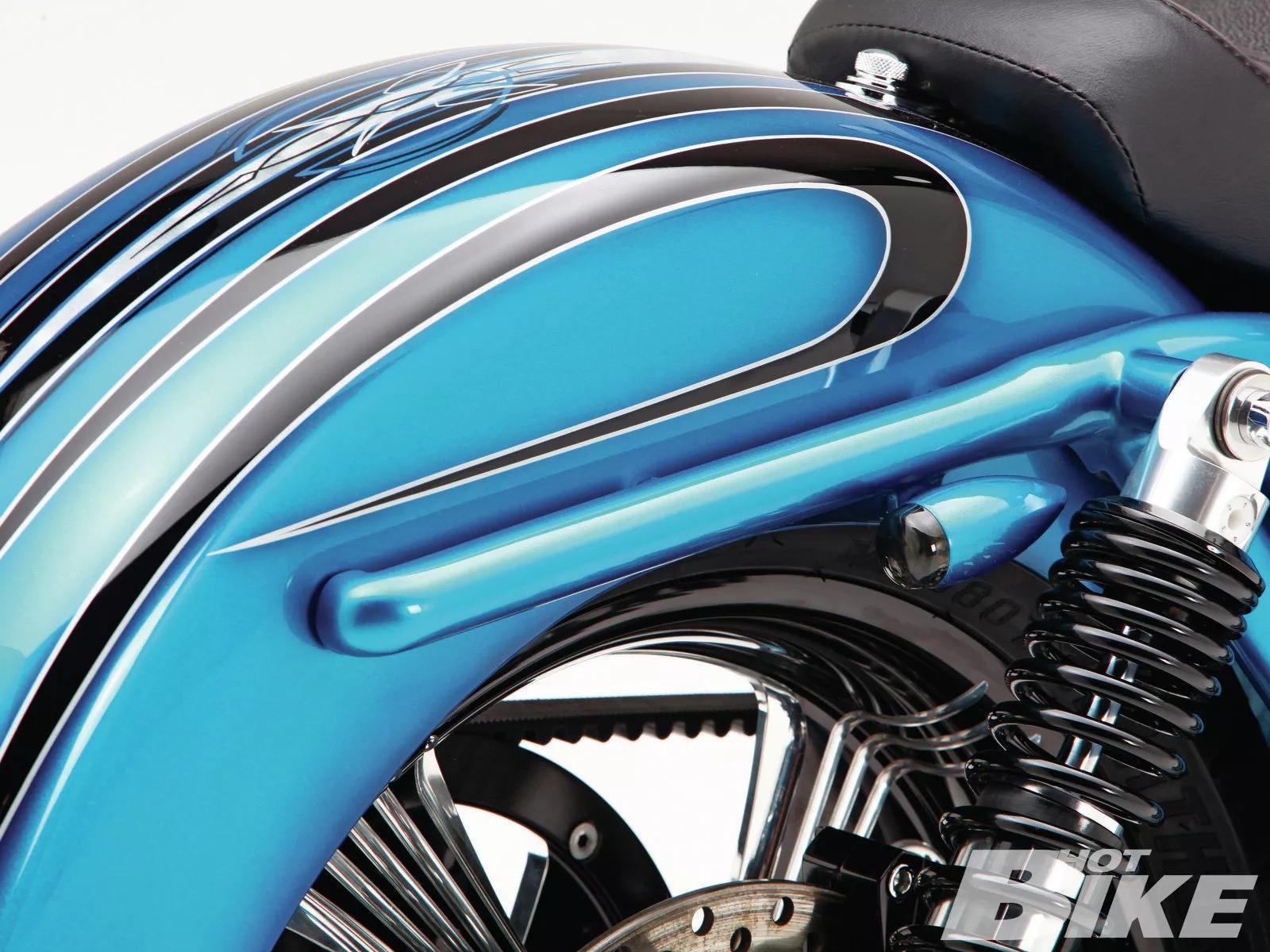 Mark Shadley has been building bikes since he was a kid, and it's become his lifetime passion. His first HOT BIKE cover was November of 1979, and since then he has graced our pages countless times, never ceasing to amaze us with his timeless creations.
Mark opened his first shop in May of 1981 in Whitman, Massachusetts, on the South Shore, just 16 miles from Boston. He basically grew up working on bikes and cars, so the shop was part of the natural progression. Mark partnered with his brother, Paul, and named the business Auto Tec. What began as a modest shop has blossomed into a huge operation. The brothers started out only doing bikes on the side, mainly working on auto repair and auto body. In 2001 they expanded, building a 15,000square-foot facility to house the motorcycle department, which they aptly named Shadley Bros.
Mark is also a member of the exclusive Hamsters Motorcycle Club, and that's where he met John McCarthy, the owner of the sweet machine in these pictures. John is a Captain of Industry in Boston, owning an entire fleet of school buses. He lives on the opposite side of the city as Mark, the North Shore.
The idea behind the Hamsters is simple: custom American motorcycles and riding them, so when John was looking for a new ride, he turned to Mark. John was thinking about a ground-up custom build, but had an old FXR frame that was titled and also had the transmission, so Mark convinced him to work with what they had. The other catch was that John is a really tall guy, well over 6 feet, so he needed something that actually fit him, a machine he could ride all the way from Boston to Sturgis and not feel like he made the journey on some kind of medieval torture device on wheels.
The other criteria John gave Mark was that he wanted the bike modernized, sleek and blacked out, but also really able to handle. He didn't want some huge rear-tire bike that could barely make it around the block without scraping or falling over. So last winter as things were slowing down in the bike world and the snow and ice kept him indoors, Mark hunkered down in the garage and set out to build John his dream machine.
In order to make the bike longer, Mark started by cutting off the front section of the frame, then stretching the backbone 5 inches and adding 1 1/2 inches of stretch to the new arched downtubes. He then added a Pro-One frontend with 5-degree raked trees, and fabricated a custom set of pullback handlebars with a speedo gauge mounted between the center. He then threw on a trimmed Russ Wernimont front fender to fit tightly around a 21-inch PM wheel. At the rear Mark spilt a Klock Werks fender, added a 1/2 inch of width to fit over the 18×4-1/4inch rear wheel and 180mm tire, and then mounted it to the modified fender struts. To fill in the mid section of the frame and give the bike a sleek look, he fabricated a stretched and tapered gas tank from scratch to fit the elongated frame.
John wanted some power on his sleek stretched-out machine, so they went with a TP 121ci engine backed by a Baker six-speed, tied together via a Bandit Machine Works primary and clutch setup.
Mark also frenched in the taillight and license plate mount while Joe at Shadley Bros. laid down the PPG Speedway Blue base. John Hartnett did the black and silver graphics and California Jim did the molding.
When it was finished, John got the bike of his dreams. It was exactly what he was looking for, and it fit him to boot. Not only is the bike sleek, it is also extremely rideable. HB
The other catch was that John is a really tall guy, well over 6 feet, so he needed something that actually fit him, a machine he could ride all the way from Boston to Sturgis.
| | |
| --- | --- |
| SPECIFICATIONS | |
| BIKE OWNER | John McCarthy |
| SHOP NAME | Shadley Bros. |
| SHOP PHONE | (781) 447-4454 |
| SHOP WEBSITE | shadleybros.com |
| YEAR/MAKE/MODEL | '91/HD/FXR |
| FABRICATION | Shadley Bros. |
| ASSEMBLY | Mark Shadley |
| BUILD TIME | Six months |
| | |
| --- | --- |
| ENGINE | |
| YEAR/MANUFACTURER | '10/TP |
| TYPE/SIZE | Evolution/121ci |
| BUILDER | TP |
| CASES | TP |
| CYLINDERS | TP |
| HEADS | TP |
| ROCKER BOXES | TP |
| CARBURETOR | Mikuni |
| AIR CLEANER | PM |
| EXHAUST | Cycle Fab |
| | |
| --- | --- |
| TRANSMISSION | |
| YEAR/MANUFACTURER/TYPE | '10/Baker/Six-speed |
| CASE | Baker |
| CLUTCH | Bandit |
| PRIMARY DRIVE | Bandit |
| | |
| --- | --- |
| FRAME | |
| YEAR/MANUFACTURER | '91/Shadley/HD |
| RAKE | 38 |
| STRETCH | 5 inches out 1 1/2 inches down |
| | |
| --- | --- |
| SUSPENSION | |
| MANUFACTURER FRONT | Pro-One |
| LENGTHS | 5-degree rake |
| TRIPLE TREES | Pro-One |
| MANUFACTURER REAR | Progressive |
| SWINGARM | '07 FLHT |
| | |
| --- | --- |
| WHEELS, TIRES, AND BRAKES | |
| MANUFACTURER FRONT/TYPE | PM/Element/platinum polish |
| SIZE-HEIGHT/WIDTH | 21×3.5 |
| TIRE/SIZE | Metzeler/120-70-21 |
| CALIPER | PM |
| ROTOR | PM |
| MANUFACTURER REAR/TYPE | PM/Element/platinum polish |
| SIZE-HEIGHT/WIDTH | 18×4 1/4 |
| TIRE/SIZE | Metzeler/180-55-18 |
| CALIPER | PM four-piston |
| ROTOR | PM |
| | |
| --- | --- |
| FINISH/PAINT | |
| COLOR | PPG Speedway Blue |
| PAINTER | Joe at Shadley Bros |
| GRAPHICS | John Hartnett |
| | |
| --- | --- |
| ACCESSORIES | |
| FRONT FENDER | RWD/Shadley Bros. |
| REAR FENDER | Klock Werks/Shadley Bros. |
| FENDER STRUTS | Shadley Bros. |
| GAS TANK AND CAP | Shadley Bros. |
| OIL TANK | H-D |
| HANDLEBARS | Shadley Bros. |
| RISERS | Shadley Bros. |
| HAND CONTROLS | PM |
| FOOT CONTROLS | PM |
| FOOTPEGS | PM |
| HEADLIGHT | Headwinds |
| TAILLIGHT | RWD |
| LICENSE MOUNT | Klock Werks |
| SEAT | Danny Gray |