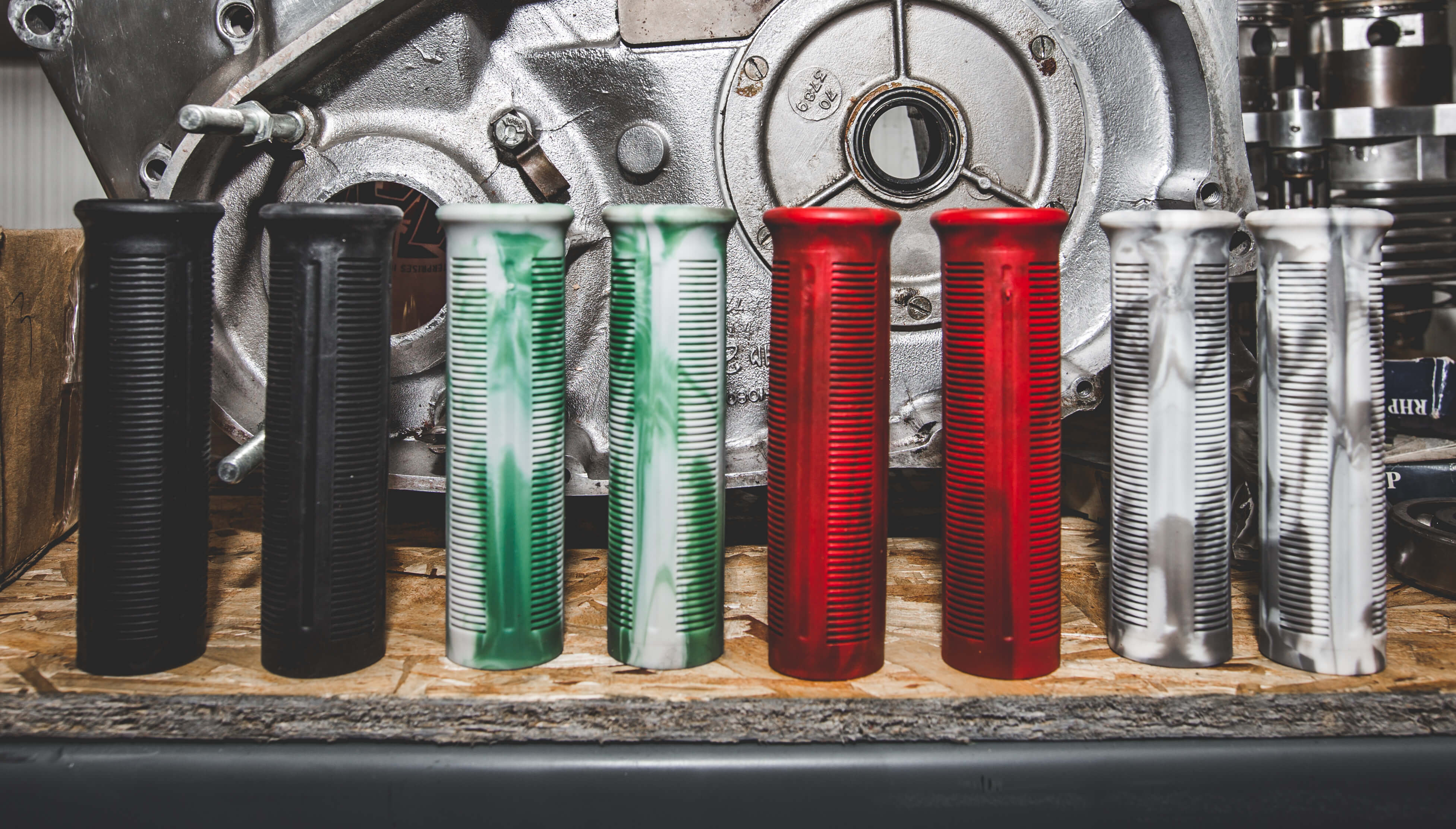 Beck Motorcycle Grips were originally produced in the USA in the 1940's and 50's out of plastic and were used to customize primarily Indian and Harley-Davidson motorcycles. As these bikes had internal throttles and spark advance, the original Beck Grips aren't suited for running on most motorcycles. Lowbrow Customs took the original design and stayed true to the aesthetic while making them in durable, comfortable rubber for both 1″ and 7/8″ diameter motorcycle handlebars.
This narrow profile grip looks right at home on vintage motorcycles as well as choppers, bobbers and custom motorcycles of all eras and styles. Black is always a crowd-pleaser, though they also had some fun with Marbled Red, Marbled Grey, and Marbled Jade colorways. Available world-wide at Lowbrow Customs (or call 1-855-456-9276 toll-free) for only $19.95 per pair (throttle tube not included).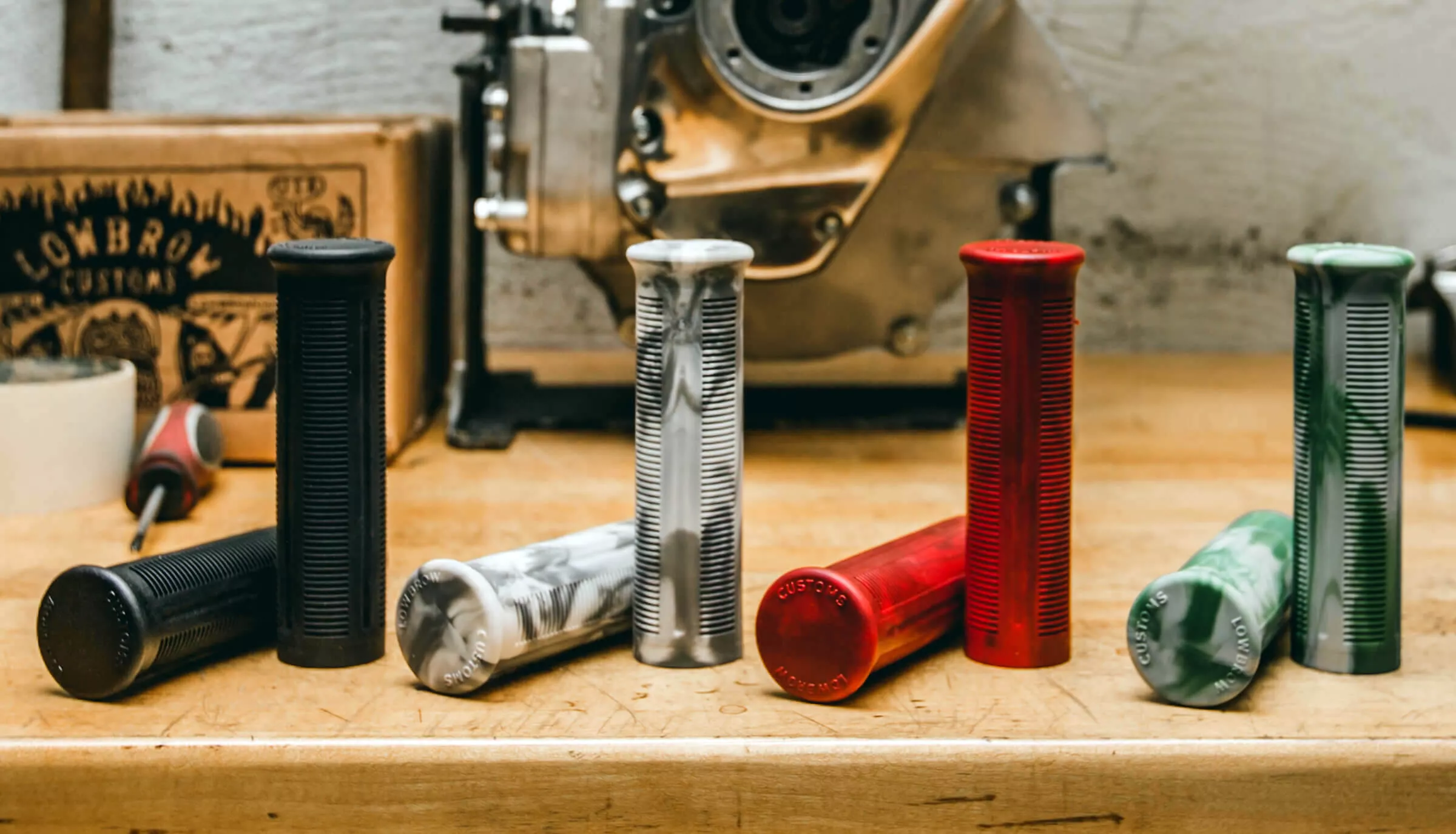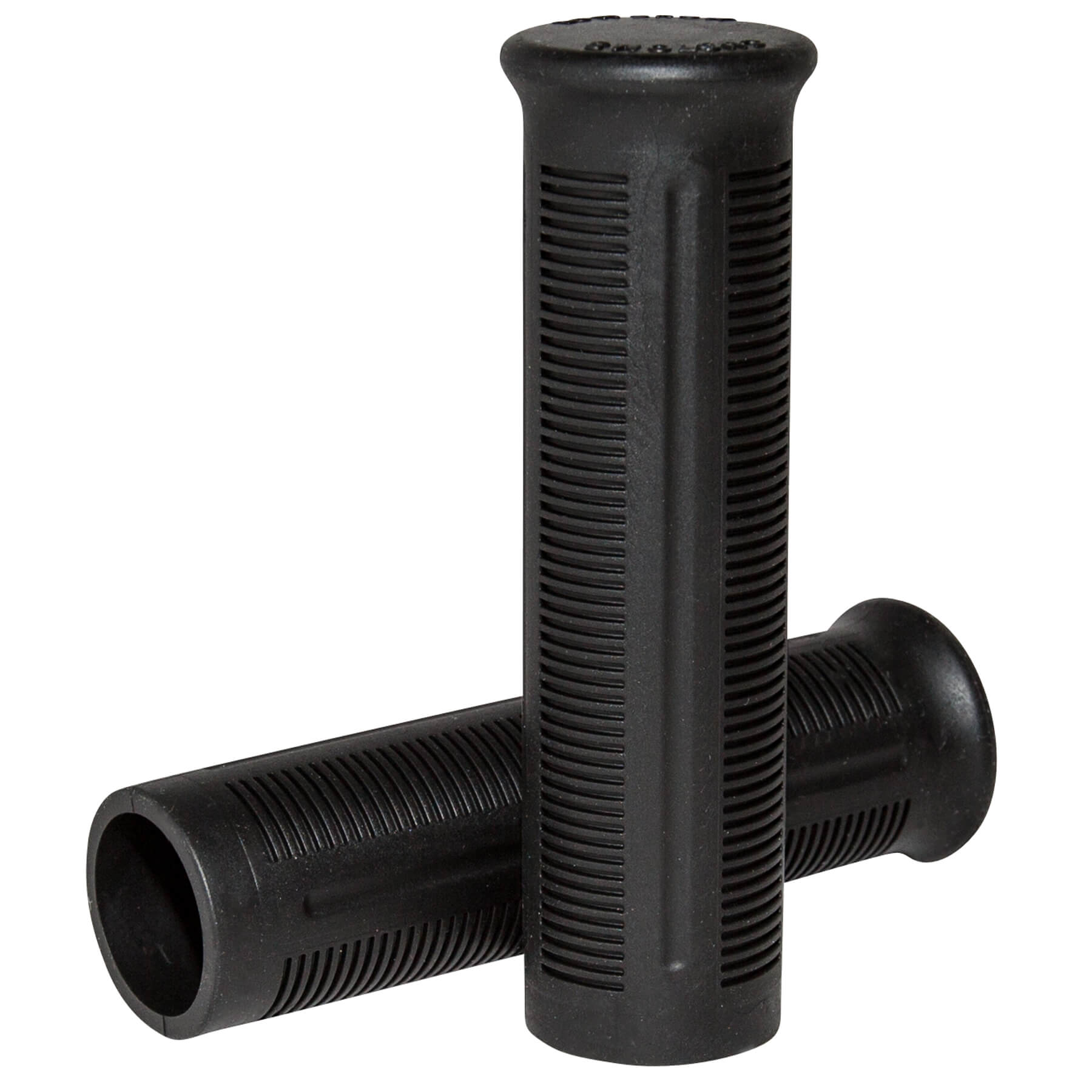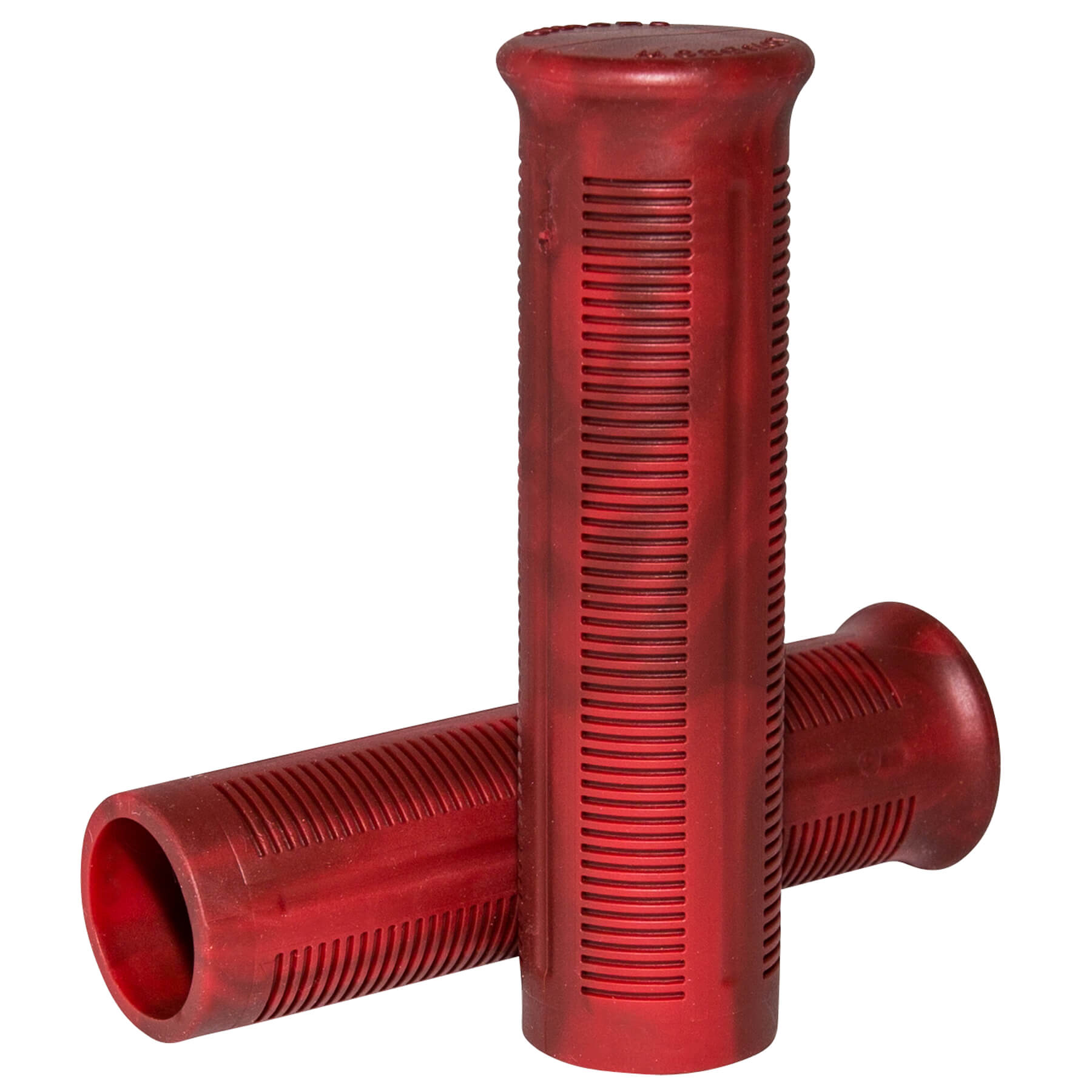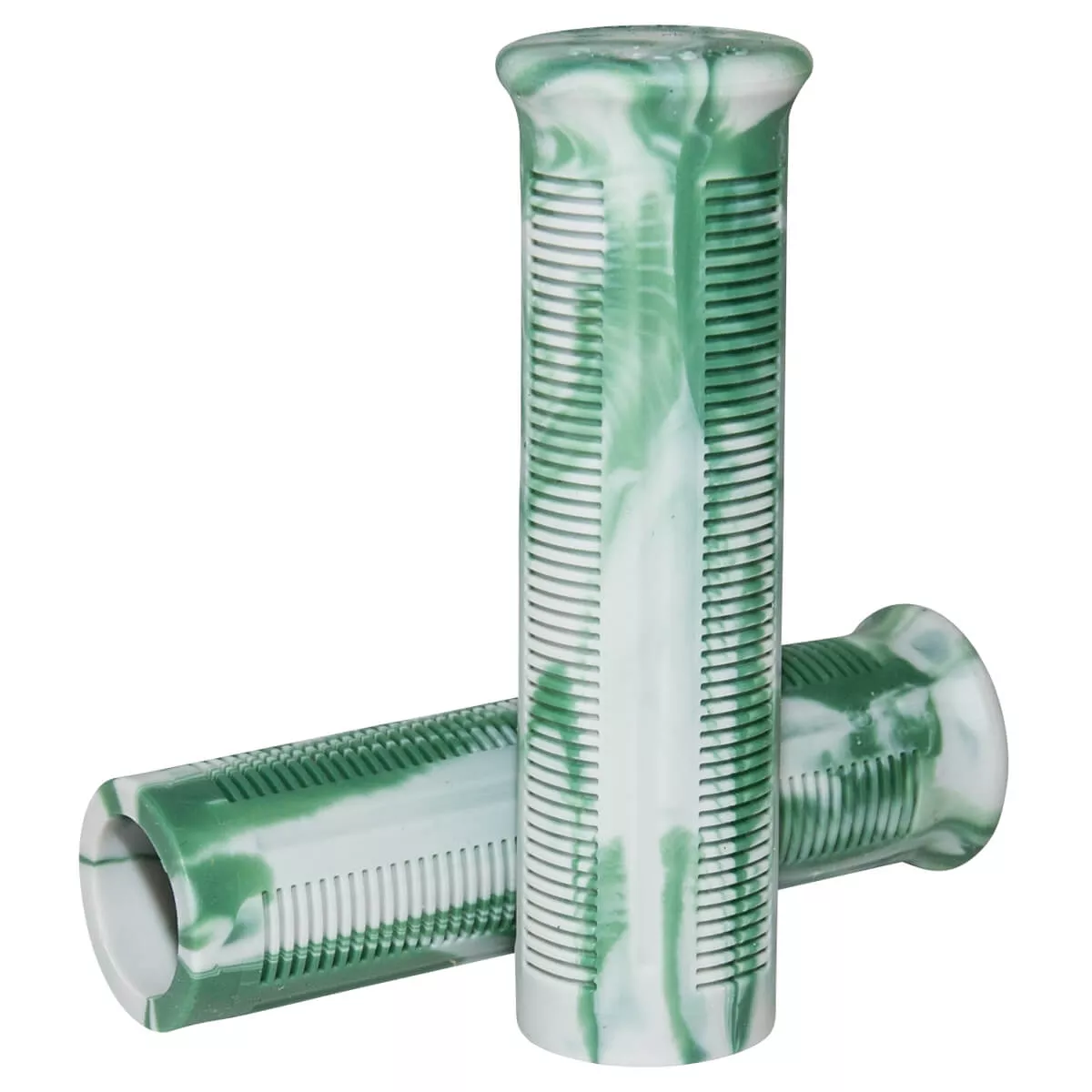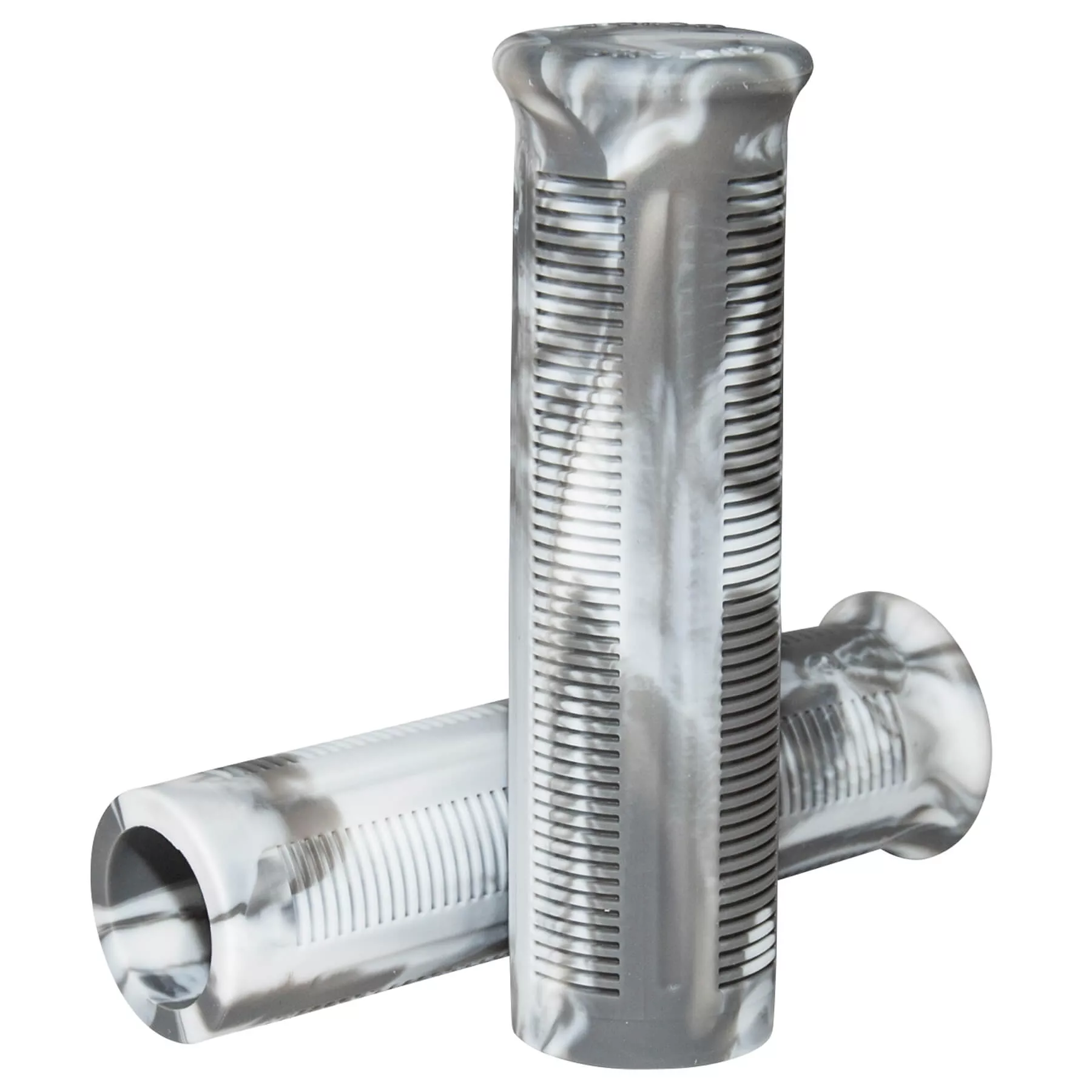 Get the all the latest issue of Hot Bike magazine! Subscribe directly from us.