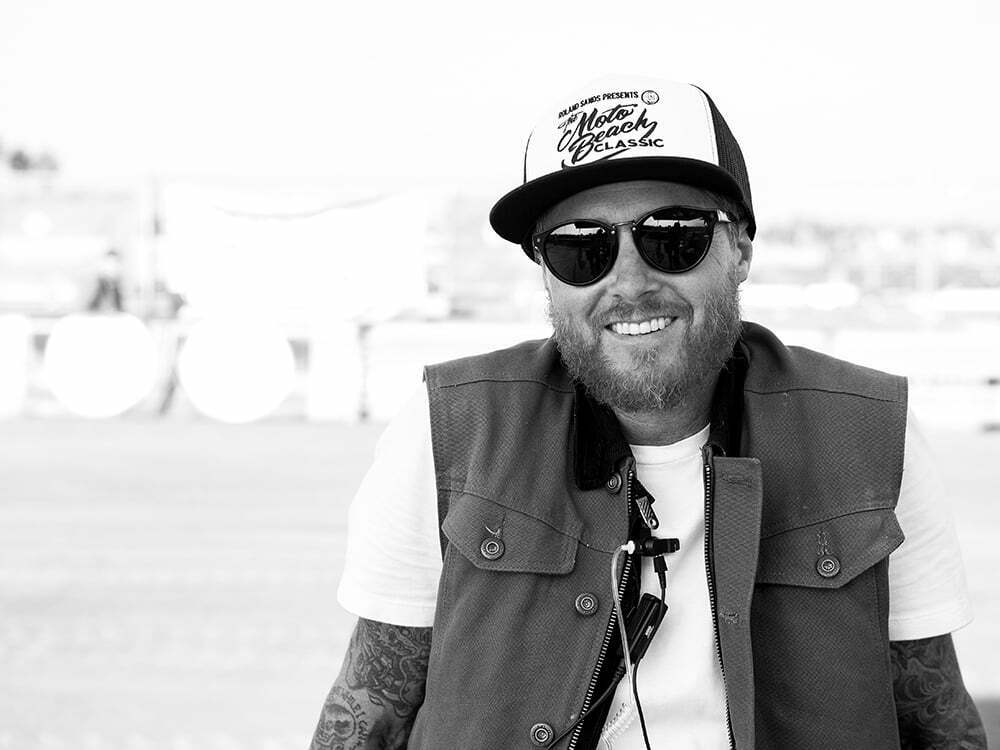 I promise I'm not going to make any Wild West references to Roland Sands being the new marshal in town for the 2018 Sturgis Rally. That said, there is a new marshal in town for the 2018 Sturgis Rally and it is, in fact, custom bike builder and roadracing champion Roland Sands. He's been named the grand marshal for the 78th Sturgis Motorcycle Rally, scheduled to take place Friday, August 3, through Sunday, August 12, 2018.
Roland took his first trip to Sturgis at the early age of 15 when he was working for his dad Perry Sands, the founder of world-famous aftermarket manufacturing powerhouse Performance Machine. A few years later, Roland began his roadracing career. Victories and track records soon followed, highlighted by the 1998 AMA 250 GP Championship. Following his retirement from racing, he went to work full time with his dad at Performance Machine. Through the years, Roland honed his fabricating skills and developed an expert eye for design. He soon found his passion in creating custom motorcycles. Later, he founded Roland Sands Design, which has since become one of the top custom parts shops in America, if not the world. If you've been a _ Hot Bike_ reader over the last several years, you already know that.
Roland Sands will be leading the Mayor's Ride along with Mayor Mark Carstensen. The annual ride is on Monday, August 6, and is a fundraiser for the Sturgis Volunteer Fire Department.
You can join Roland Sands, Mayor Carstensen, state and local legislators, industry professionals, celebrities, and legends on that ride through the beautiful Black Hills of South Dakota, but space is limited. To join the Mayor's Ride, visit sturgismotorcyclerally.com and get registered today.