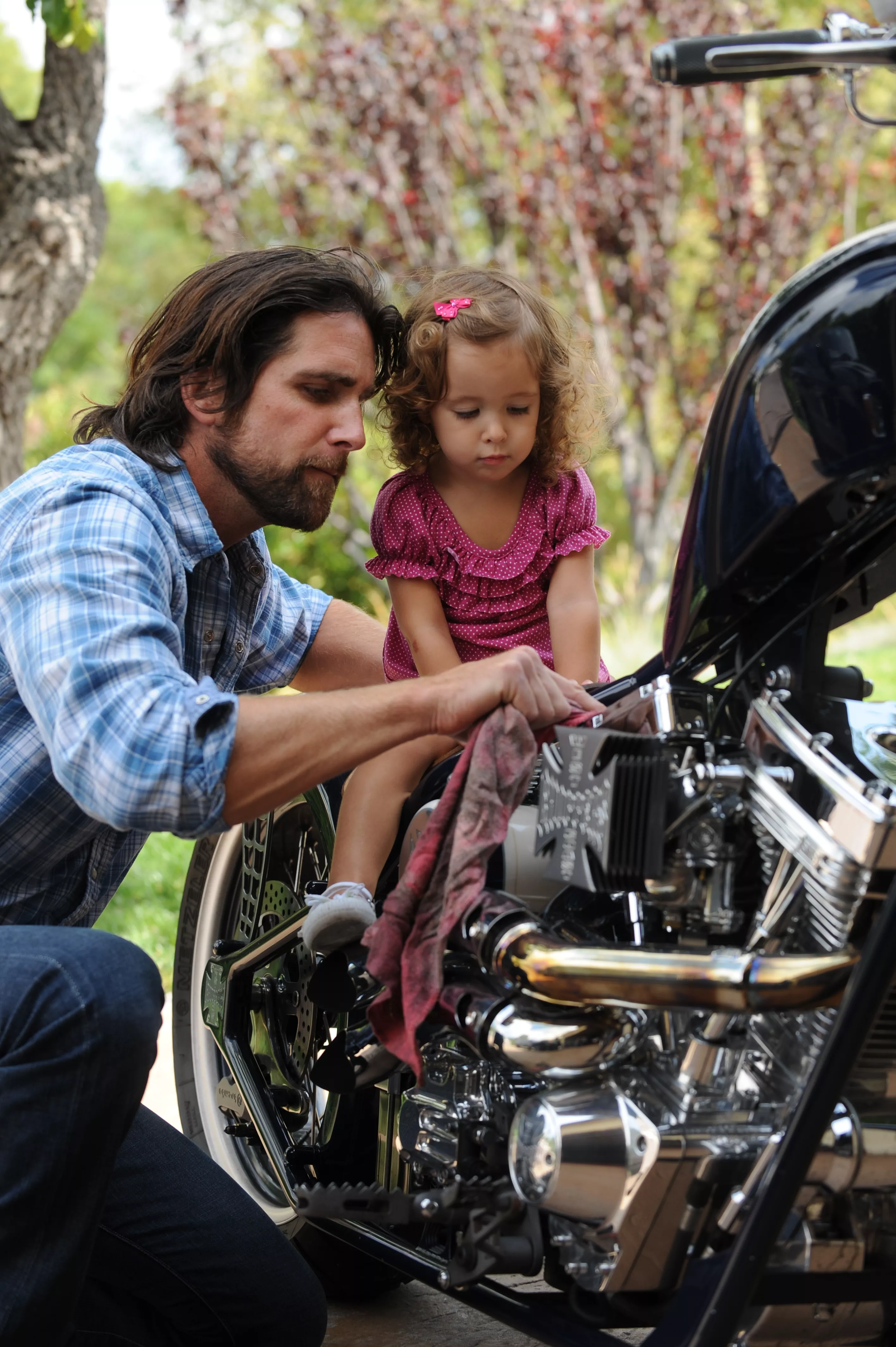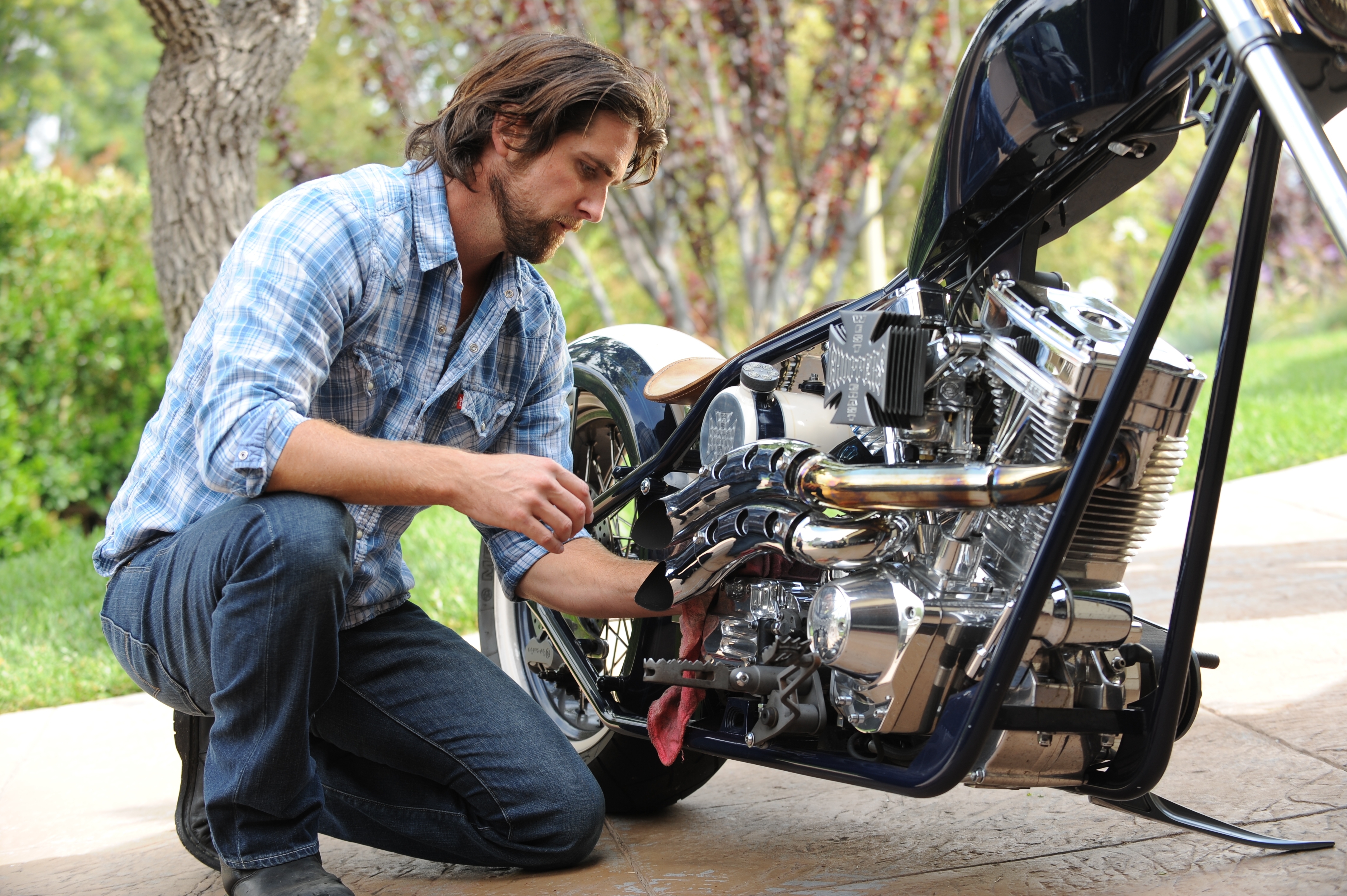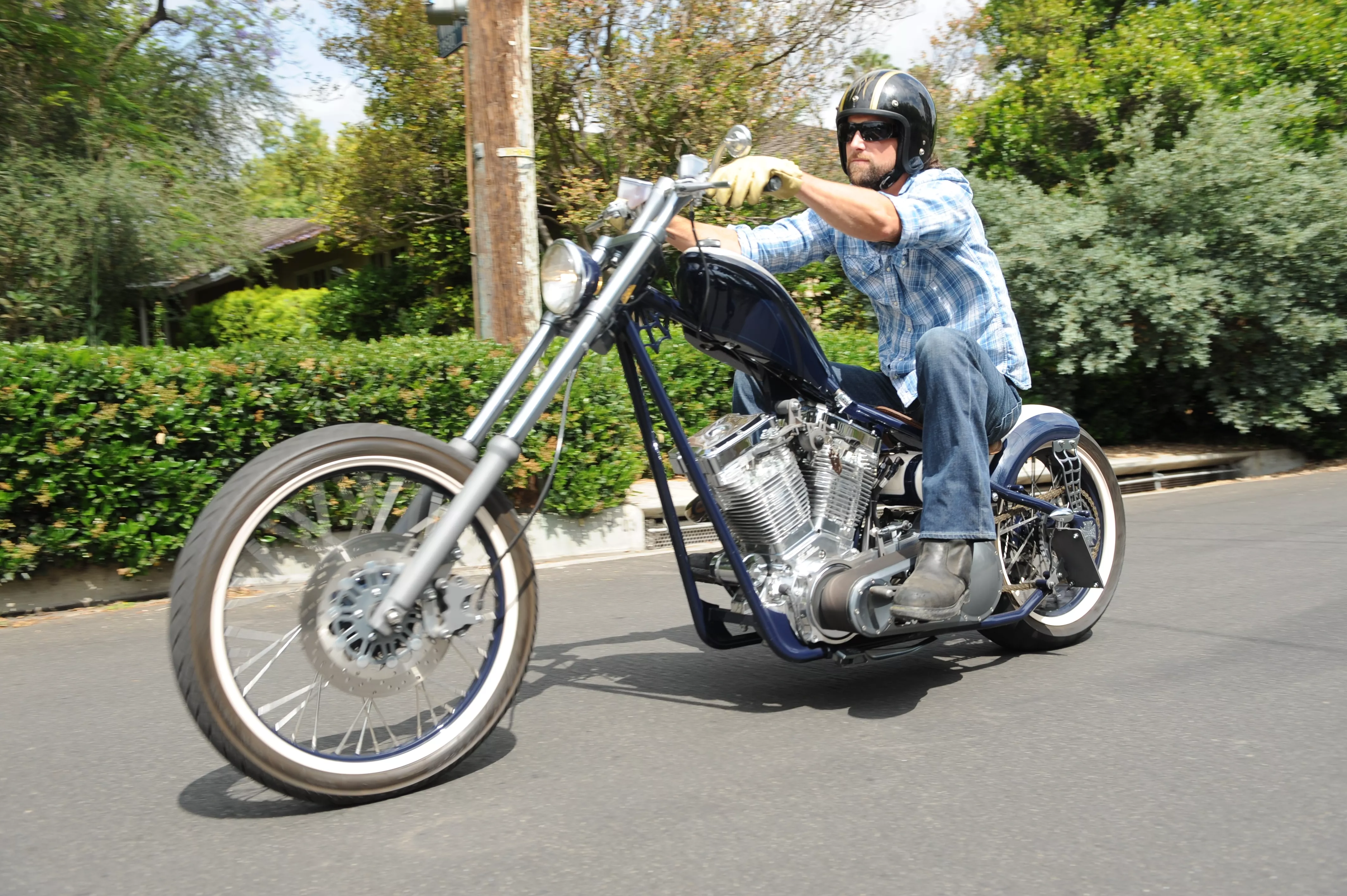 Fox Reality Channel has green-lit production on its newest original series Househusbands of Hollywood. The 10-episode, one-hour series is slated to premiere August 15 at 9p/8c. The new original series turns the tables on the saying, "Behind every great man there's a great woman." This time around the women are bringing home the bacon and the men are at home frying it up. Househusbands of Hollywood showcases the lives of five men and their high-powered, bread-winning wives. This twist on traditional roles is quickly becoming a modern dilemma, and Fox Reality Channel has tapped into this evolving role-reversal phenomenon across the United States.
In each episode of Househusbands of Hollywood, the stay-at-home husbands struggle to prove that love will prevail despite some male ego bursting situations. These Hollywood husbands juggle the household duties of cooking dinner, planning parties and chauffeuring their kids around Los Angeles. The men, who also have career aspirations of their own, and are funny and talented, will share stories with each other about their moneymaking wives.
Rounding out the Hollywood househusbands along with Charlie Mattera are: former Los Angeles Dodger Billy Ashley, who is married to successful celebrity makeup artist Lisa Ashley; aspiring actor Danny Barclay and his wife Katherine Barclay, a high-powered Hollywood attorney; Darryl M. Bell, best known for his role on A Different World plays house with actress Tempestt Bledsoe formerly of The Cosby Show; and former Marine Corps sniper Grant Reynolds, husband of Jillian Reynolds, of FOX NFL Sunday and Good Day L.A.
So now we know what you are thinking, "What the heck does this have to do with motorcycles or the motorcycle community?" Well, it turns out that one of the husbands, Grant Reynolds, is an avid motorcycle enthusiast and when not arranging play dates or switching loads of laundry, Grant takes advantage of every opportunity he can to throw a leg over his bike and let the daily stress of managing a household fade away. Remember those old Calgon commercials where the women would slip into the bath and say "Calgon take me away". It appears Grants "Calgon" therapy isn't soaking in a bunch of bubbles; instead he prefers to rip through the streets of L.A. on his custom West Coast Chopper. We recently had the opportunity to ask Grant a couple questions about his passion for motorcycles.
HB: How long have you been into motorcycles?
GR: Ever since I was about 13 or 14. I lived a few houses down from Johnny Omara who was a factory team rider for Honda and Suzuki, and that was the beginning of the end for me. Then I ended up living with Jeff Stanton (Honda) National and Supercross champion after I got out of high school and guys like Jeremy McGrath and Jean Michael Bale would come rolling through and I was just in awe at how fast and fearless these guys were on bikes. It blew my mind. It was on.
**HB: What was the first motorcycle you ever rode? What about the first motorcycle you bought? **
GR: When I was 15 I bought my first bike that my brother Lee co-signed for, it was a Kawasaki EX 500. I would ride that bike so hard and fast it was scary and these were the pre-helmet law days in SoCal. I'm sitting here racking my brain trying to figure out what was the first bike I ever rode but I don't remember! I think it was a Honda Trail 90 or something like that but that EX 500 was really the first bike I really rode; you know wheelies and slipping the clutch and just beating the crap out of it. Just stupid now that I think of it but that's what you do at that age.
**HB: Is there a certain style of bike you prefer, chopper, pro-street, bobber, etc.? How many bikes do you currently own? What are they? **
GR: I like all bikes. Period. All makes and models from all over the world. As far as the iron goes I'm into chops and bobbers. Pro-streets don't really do it for me style-wise but if you're into them more power to you. Currently, I own six bikes. A 1973 FLH HD, 1959 BSA A7 Cafe, 2007 West Coast CFL, 1952 Moto Guzzi I can't even think of the model. I drained all the fluids and put it in the house as art, my wife fell for it! Another 1967 BSA A65 rigid I built for the El Diablo run in 2007 and yes another 1952 BSA Bantam I got for peanuts and have been doing the slow-mo restore on. Yeah I know there's a lot of BSA stuff in there and I'm trying to unload it, you interested?
HB: The history of chopping/bobbing/stripping down motorcycles traces back to veterans and fighter pilots of WWII trying to recapture the excitement and adrenalin rush they experienced while fighting. Would you say that your experience as a Marine has had an influence on your passion for motorcycles? Does your experience help you relate to those early enthusiasts and the thrill they were chasing?
GR: I don't know if being a Marine has had an influence on my love of bikes but I do get the adrenaline junky thrill seeking parallel from the old vets transcending into cats like me and the bikes that I'm into. My friend John Parker has a '48 Chief that looks like it came out of that era. He let me ride it out near the Salton Sea not to long ago and it's all I want now, why do you think I'm trying to unload all that BSA stuff in my garage? I want to keep my West Coast, get an Indian Chief (post- war), and for some reason I'm hooked on that '06 Ducati Sport 1000- the Paul Smart Edition….don't ask. I guess I have the need for that vintage cafe race vibe thinga majiggy. Don't Judge.
**HB: You own a West Coast Chopper, how long have you had that bike? How does it compare to other bikes you've owned or ridden? How involved were you with Jesse and the build process? **
GR: I've had the WCC since 2007. You know, it's a rigid and the powerplant is insane. It has a 113ci S&S;, a Baker six-speed, 21-inch drag bars; I could go on all day. It's my go-to bike in the garage. Believe it or not, I ride it everyday. The crew at WCC loves me because I actually ride it, not stare at it. I was as involved in the build as much as one can be when it comes to working with a guy like JJ. He gets it man. He's the kinda guy that asks what colors DON"T you like when it comes to painting your bike. You can tell him this or that but he's gonna do whatever he wants. That's Jesse James. We ended up painting it the same color as his '49 Merc, a real nice German Blue and Hot Dog did some pin striping on it for the ages. It was the January 2009 WCC calendar bike. What cat doesn't want his bike in a calendar? It's also in one of Jesse's Machines books as well. Believe the hype. Let me tell you, nothing compares to riding a real West Coast Choppers bike. I want another one.
**HB: How often do you get out and ride? Does your daughter like motorcycles? What about your wife Jillian, does she ride? **
GR: I ride everyday. I do. I have a lot of bikes in the garage and they need to be ridden. You know how that goes. Plus, I live in SoCal so I hit Mulholland and the Rock Store all the time; it's primo riding out here. My daughter Ruby already has the bug for motorcycles but my wife kind of lost the flare after she had Ruby so she's not into it so much anymore but it's OK by me. It's a great reason to get out of the house and blow off some steam.
HB: Any plans for a new bike?
GR: What kind of question is that? Any guy that owns a bike always has plans for a new bike. I just happen to have plans for a few new bikes. I want a Knuckle in the garage, a Pan and don't forget about that Indian I mentioned earlier, maybe Street Glide, want me to keep going?
HB: No, that's OK Grant, we get it you're just like us. One is never enough. Good luck with the show. See you at the Rock Store.