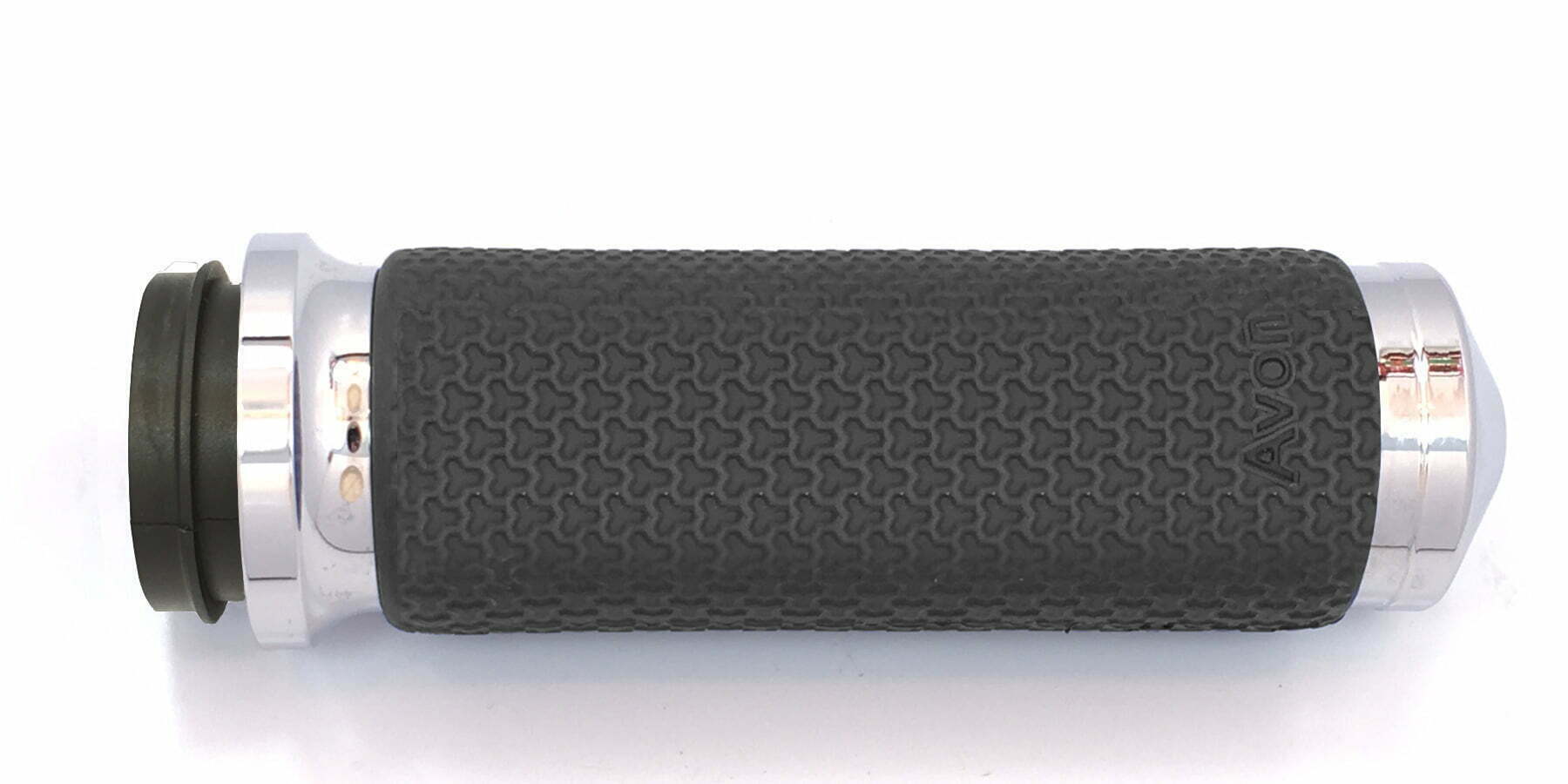 If you were out in Sturgis earlier in the month, you may have met Avon Grips new Memory Foam Grips during the rally when the company introduced them to the riding public. The Kingwood, Texas company reports that they've started shipping the orders from the rally. If you ordered some while you were in the Black Hills, they're probably on their way.
Avon claims that these are the softest, most durable, chemical-resistant grips on the motorcycle market today: "A true vibration dampening grip." Maybe we'll get a set of them and test that claim. If we do, we'll let you know.
Avon's Memory Foam Grips are available in small, medium and large diameters for all Harley-Davidsons and most Metric Cruiser bikes. You can get Avon's Memory Foam Grips in chrome and black anodized finishes with aluminum ends (including spike and round end caps, shown). For more information on Avon's Memory Foam Grips and their other products, check out their website. Find more stuff for you and your bike here.