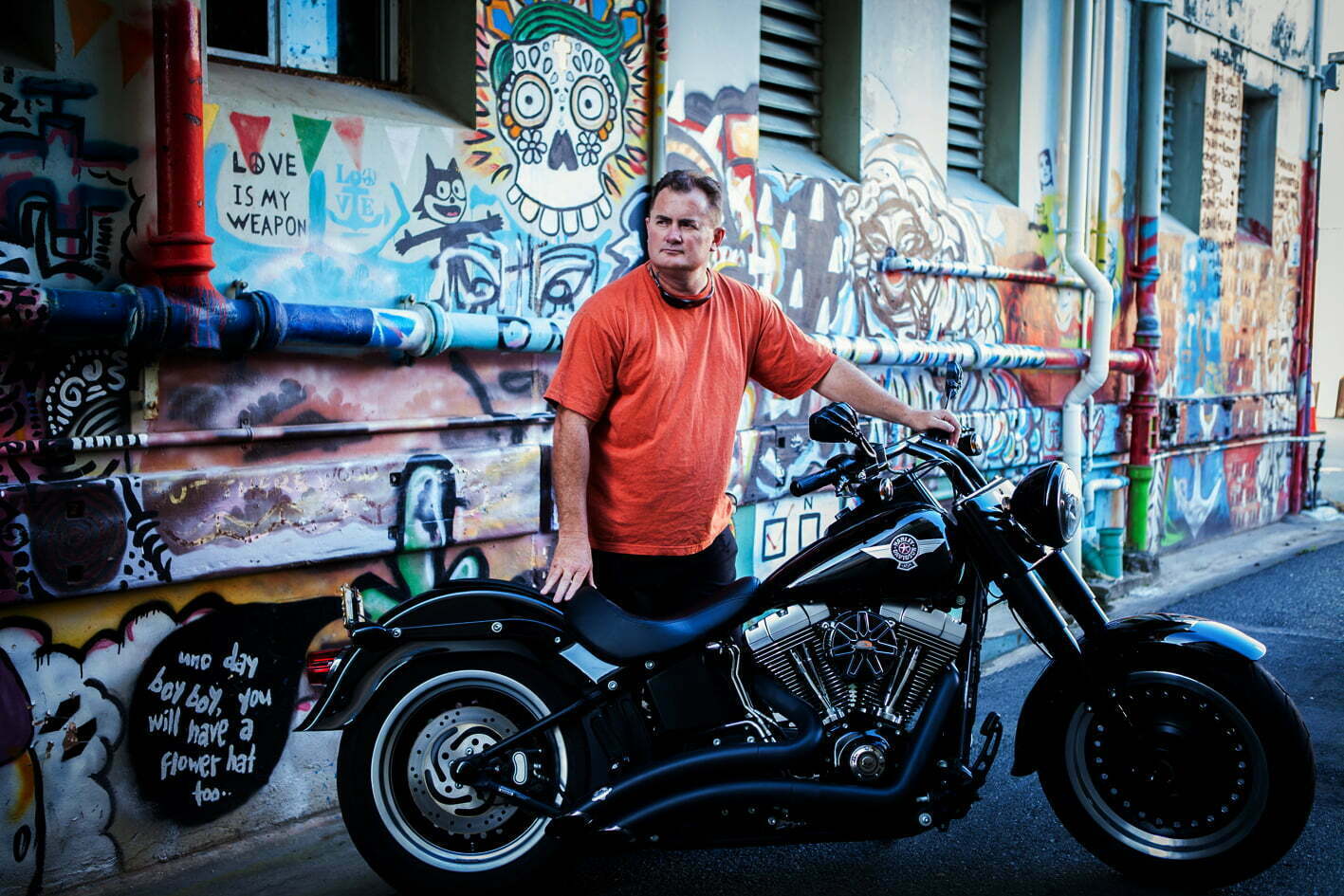 My name is Tony Black from Mackay, Australia. I've always wanted an American bike, so I bought this 2012 Fat Boy Lo new when I saw it in the window of the local Harley-Davidson. I walked in and traded my two-month-old Kawasaki Z1000 and set about changing everything I could take off and bolt on something black! I got the boys at Mackay Harley to give the 103 some more curry by installing a Stage 4 kit, loud pipes, and a bigger air filter to suck in plenty of O2. My "Scooter," as I affectionately like to call it, skips along good enough for me now, and I really enjoy riding my first American bike. Most parts have all been either painted or changed under the utmost discretion due to my financial director (wife) stamping "denied" on most requests for funding.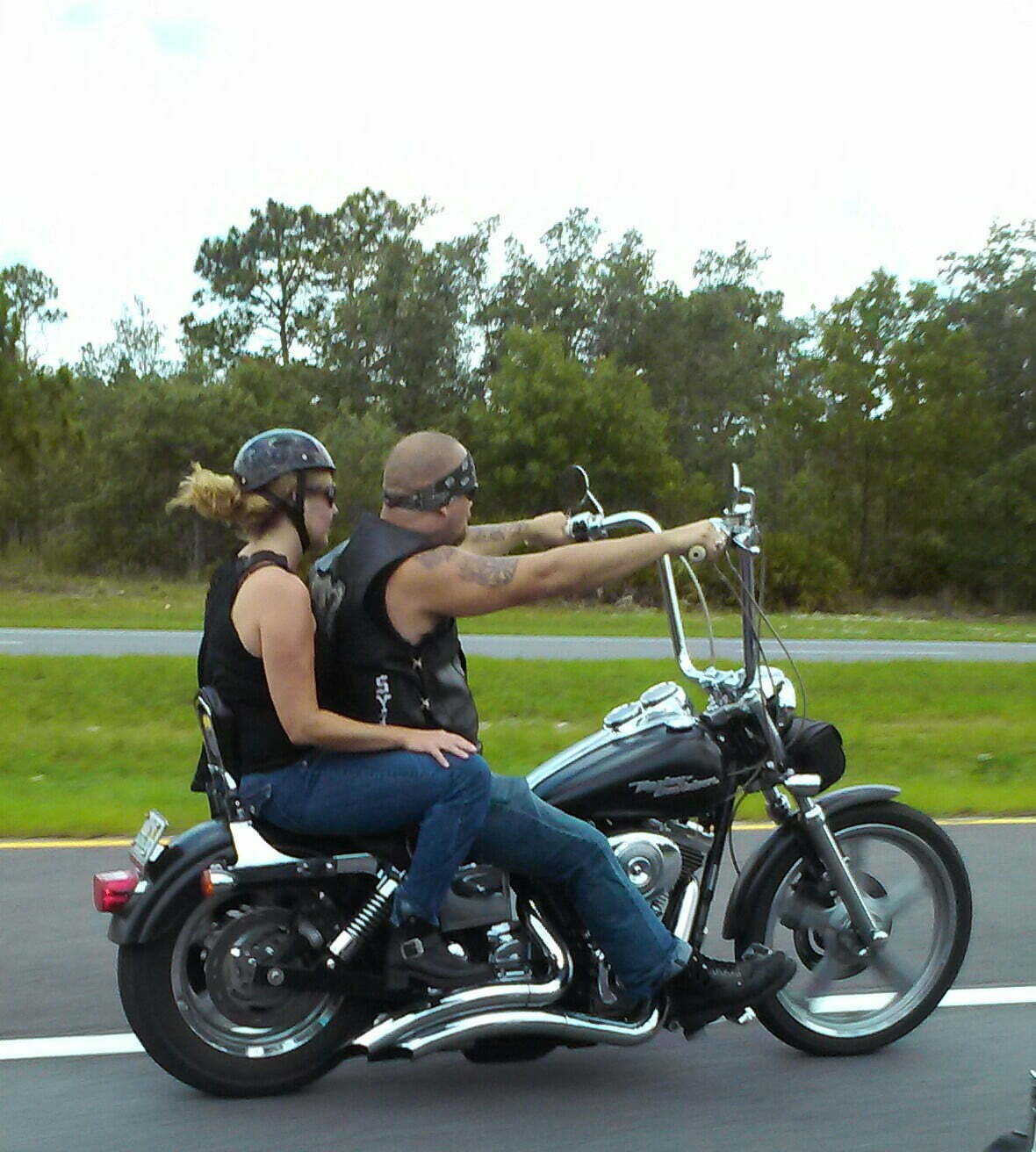 Here is my 2004 Dyna Low Rider. I added 16-inch Wild 1 Chubby Apes and a Vance & Hines Big Radius exhaust. I also upgraded to a 21-inch front wheel instead of the stock 19. It was originally painted red until I changed the color to Denim Black and added the tank emblems a month ago.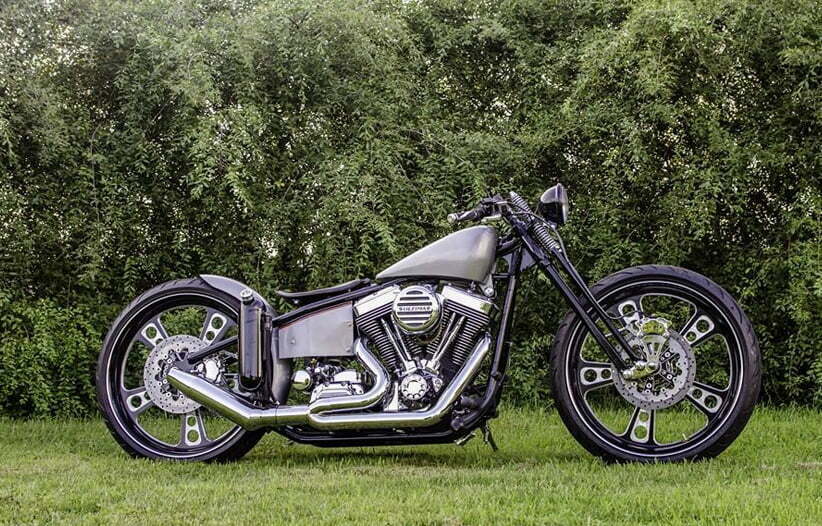 My buddy Keith Howard and I built this bike in my shop behind my house. It features an Ultima 131ci Fat Bastard motor and a six-speed tranny. Everything was done in-house except chrome. I took first place at the Full Throttle show in Panama City Thunder Beach in 2014. With 151 hp and 158 foot-pounds of torque, it's wickedly fast!