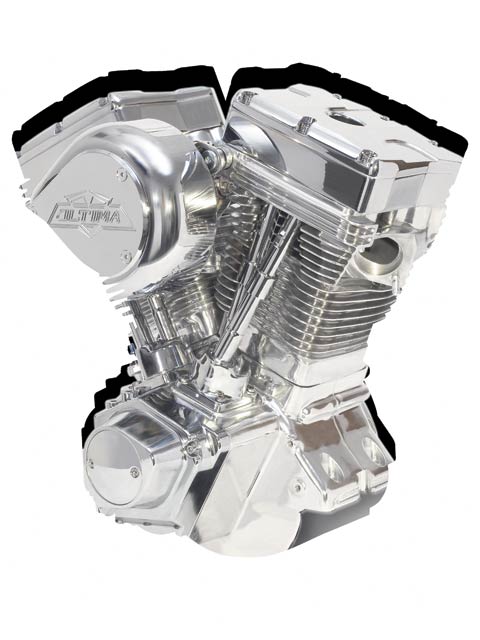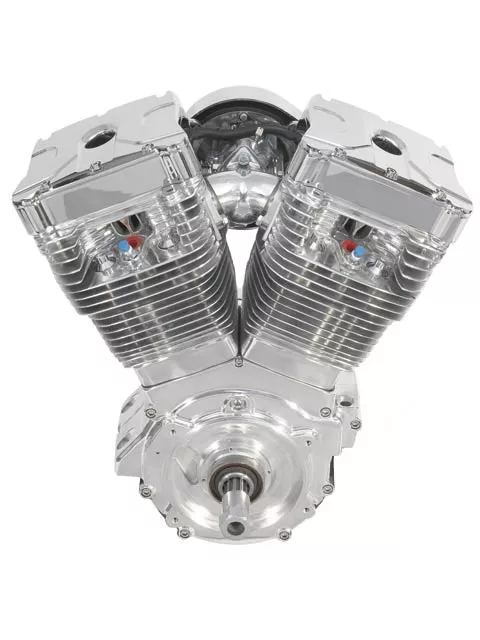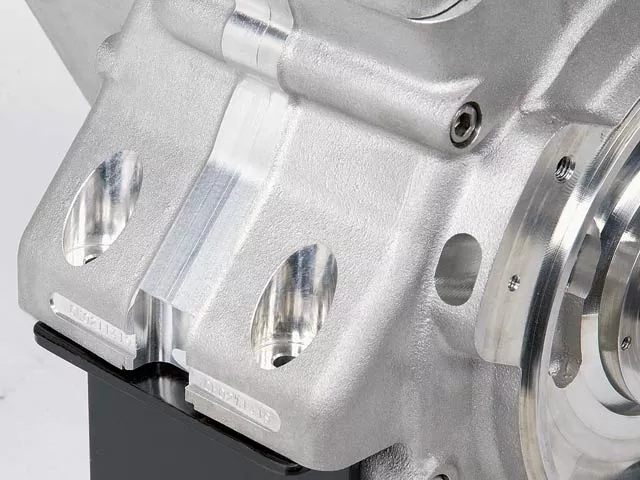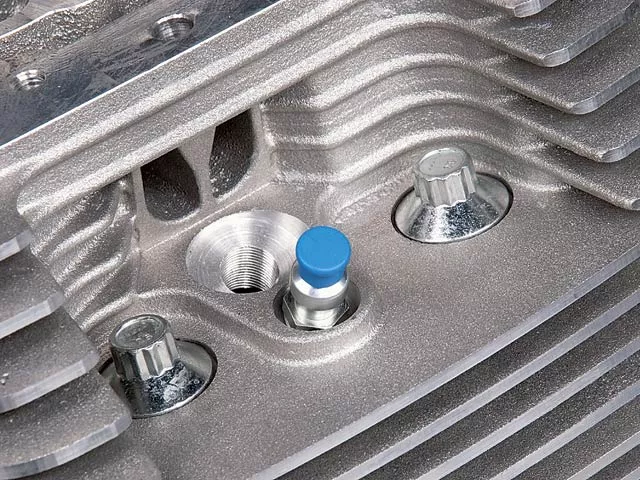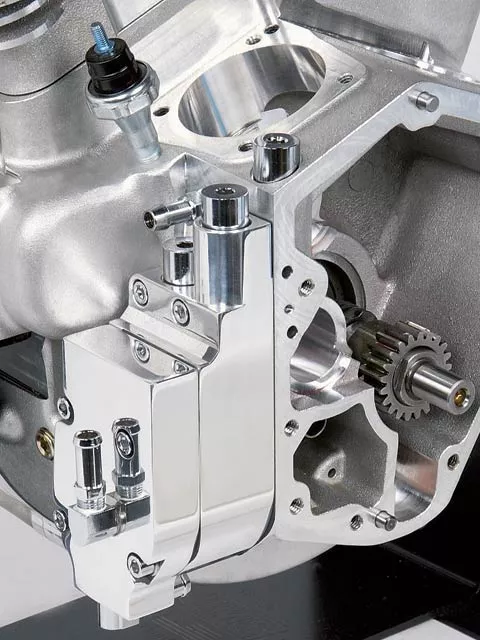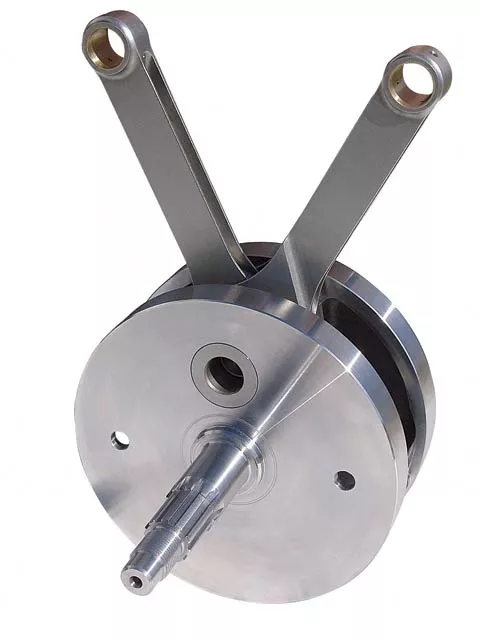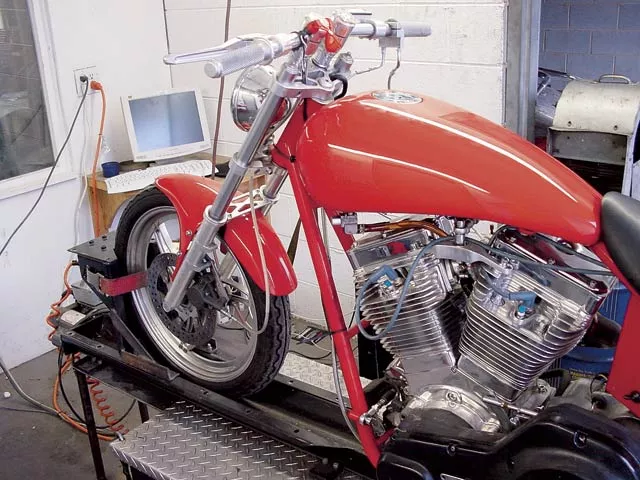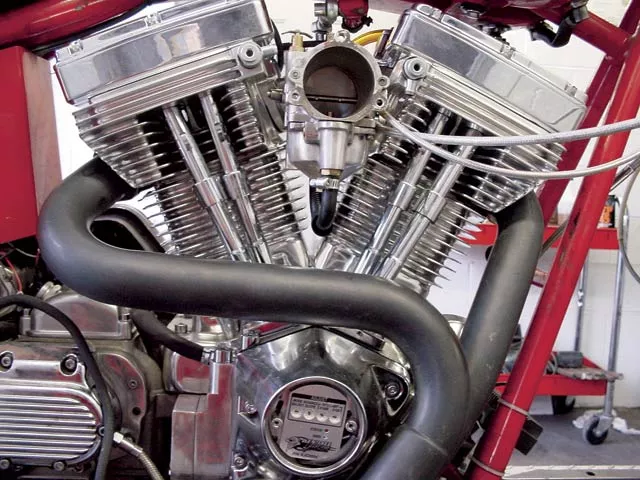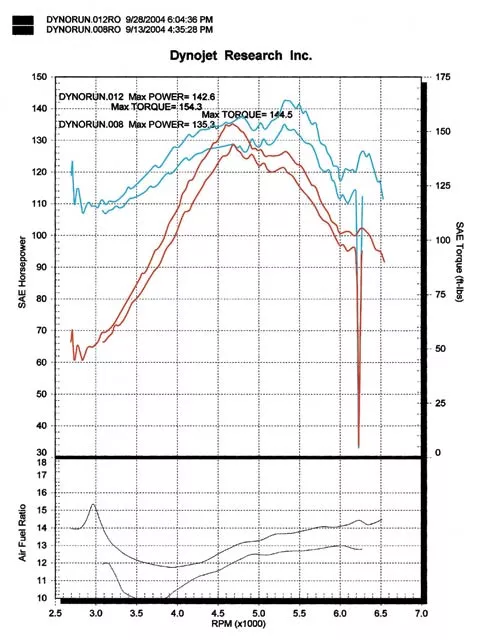 In an effort to bring you the hottest torque monsters available, here's our latest offering from the Midwest Masterminds. This one has an interesting twist. Kendall Johnson, an avid S&S; dealer, who pumps out 400-500 performance motors a year was offered this 127 to acid test and tweak. In addition to an in-depth engine description, we'll throw in Kendall's comments, philosophies, and engine recommendations. "Hell, we dyno five to six bikes a day," Kendall said.
Currently Midwest, under the Ultima name, offers 80-, 96-, 100-, 113-, 120-, and 127-inch engine configurations. As we go to press, it is working on a 140-inch race engine to be released in the spring, rated at 170 hp and 180 lb-ft of torque using pump gas. We'll get our greasy hands all over one and share the results.
"The 127-inch engines were designed to be our most powerful engine for everyday street use and are capable of producing over 140 hp without modifications, out of the box," Ken Francis, VP of Midwest engineering said. "With a little head modification, and I mean `a little,' you can push over 150 hp without a problem, and not suffer any reliability problems on well-tuned engines with drag pipes."
According to the Midwest boys, these engines are exhaust sensitive and a bad working pipe can kill as much as 40 hp. "We have the best results with Hooker Step-Tuned drags for the biggest horsepower/torque numbers," Ken said. "Overall our customers like the abundance of low-end torque and how smooth these engines run. We dynamic-balance all of our crankshafts." The three-piece crankshafts are press pin TC style, using 7.7-inch long beams. "They can handle all the power you throw at them," Ken said.
"They were quiet, smooth, and didn't leak, out of the box," Kendall reported. "For a crate motor, the polishing wasn't bad and the quality of the casting enhanced the polishing finish."
These 127-inch engines were built for dresser riders who like power and on some road trips, including Sturgis, they reported averaging 28-36 mpg with two-up fully-loaded bikes. Midwest also offers square motors in a 120-inch version with less compression for those who trade performance for engine life. All Ultima engines are available in a natural finish or powdercoated wrinkle black with highlighted fins or full show-polished. "All engines are usually available within two weeks," added Ken. Although fully polished motors can take longer. "We have stepped up production to supply orders within a week." These engines are made solely in America.
"The initial cam profile was good," Kendall said. "There was good throttle response throughout the 1,400 brutal miles we put on it before teardown. Some 900-1,200 miles were spent at 5,500 rpms or more. There was the normal slight flywheel shift but no out-of-the-ordinary wear." Kendall tests and modifies engines to create a number of high-performance kits and full engine configurations from stock to 145 inches. "I have a big-inch engine with 52,000 miles on it," Kendall said. "It consistently puts out 141 hp and gives the rider 49 mpg."
Eight years ago, he discovered how to draw more than 1 hp out of an engine for every inch. Some of the major developing factors included valve angles, seats, and porting. "Flow numbers are only good for flow bench racing. The key is to develop a package and stick with it, it doesn't matter what package, including cam, carb, and ignition." Midwest has consistently sought to best the 1-horse per 1-inch rule.
In the near future, Kendall will begin a series of tests modifying the porting, valves, and cam grinds to see what he can draw out of the 127 Ultima. He'll test the engine with the installed ignition system and step-tuned drag pipes. During the process, he will make 23 exhaust pipe modifications reaching for peak horsepower and torque from between 1,800 and 3,000 rpm. We'll report on the results in an upcoming issue.