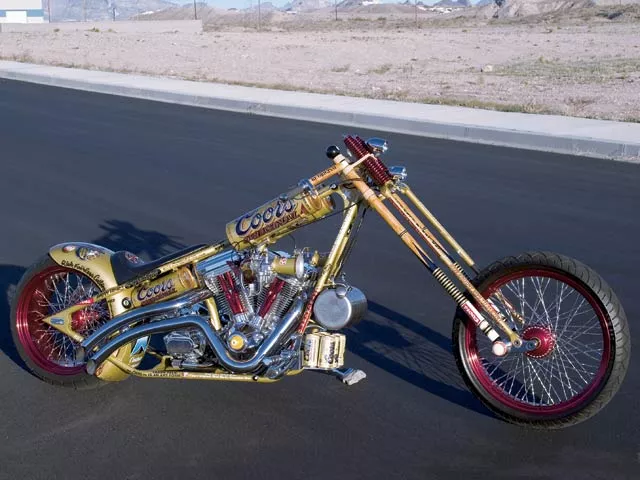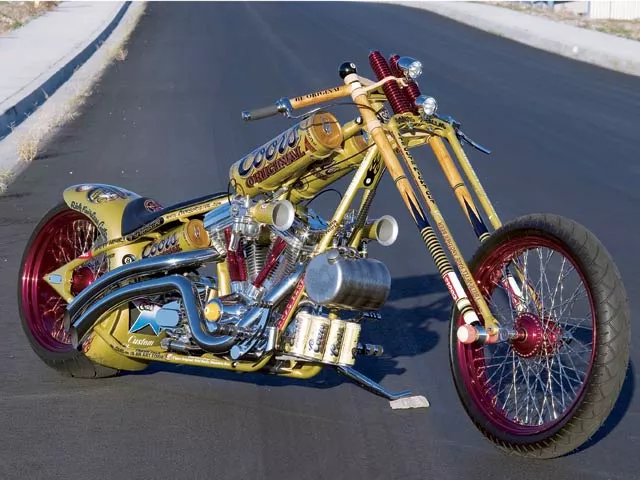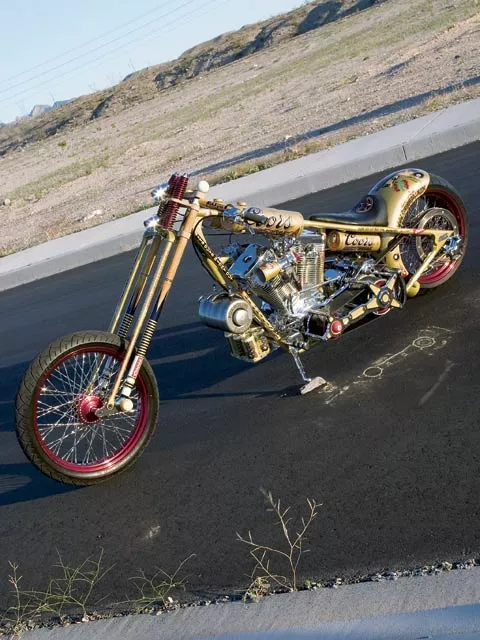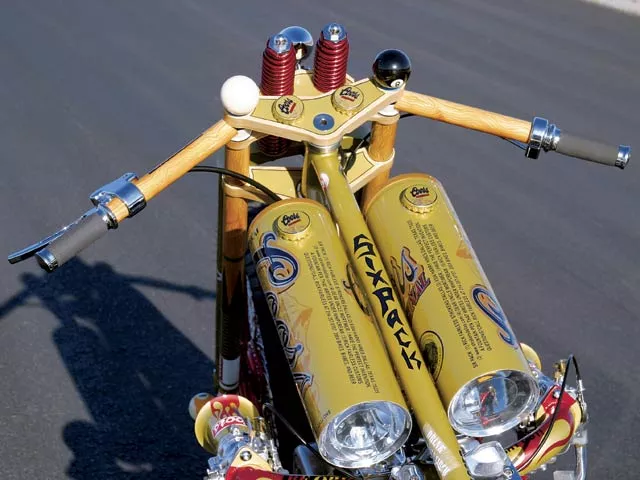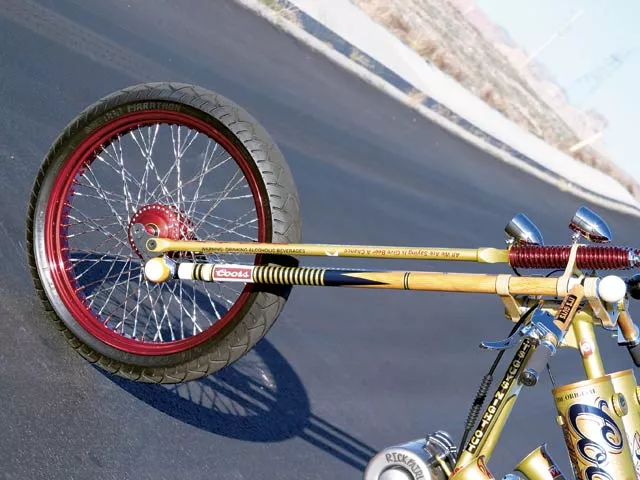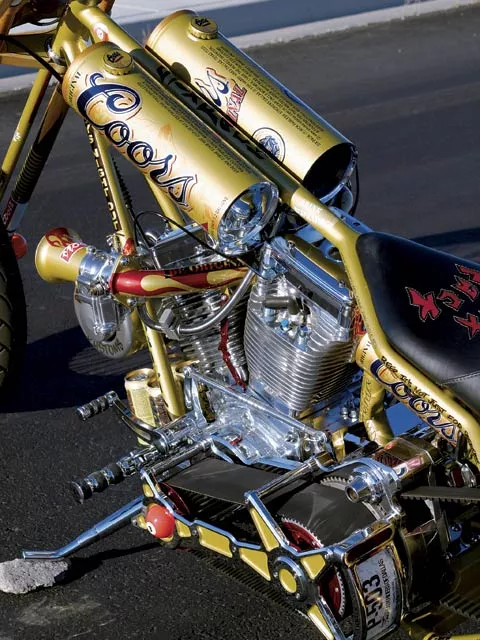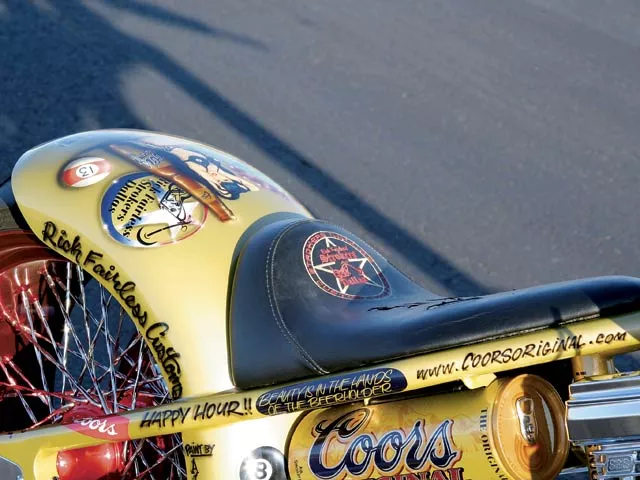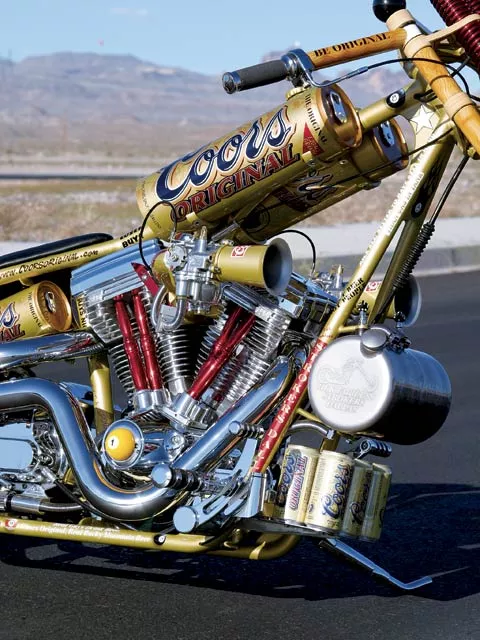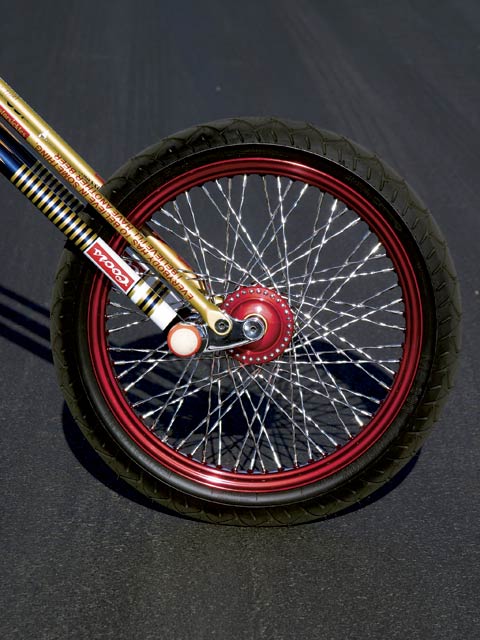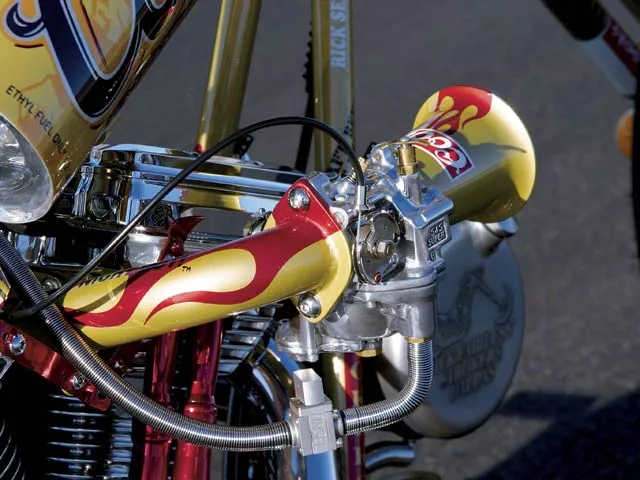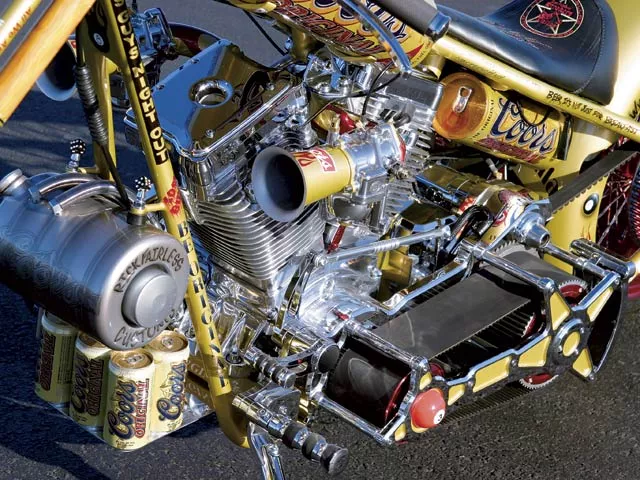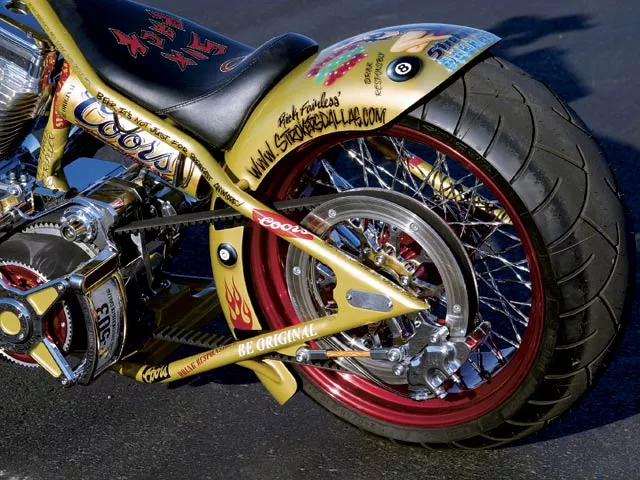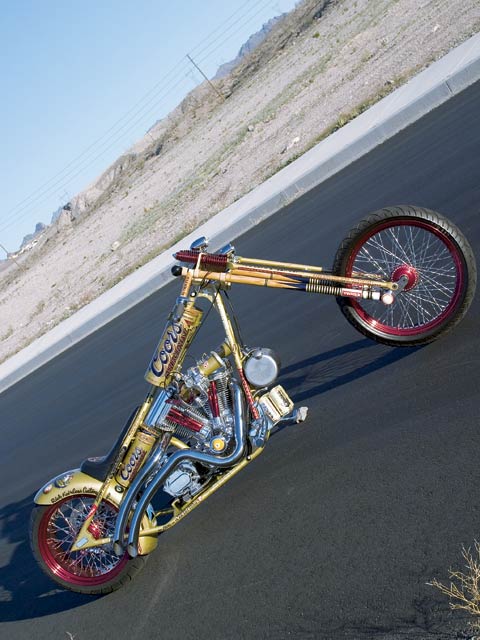 What do you do when you have two businesses that you love and have to divide your time between? Rick Fairless is the owner of Strokers Dallas, a full-service motorcycle and aftermarket parts and apparel shop in Dallas. The shop handles all repairs and fab work, including custom paintjobs and full builds. The shop also builds some of the most radical custom bikes to cruise the streets of Texas. Strokers Dallas sells Big Dogs, American IronHorse, and a full line of custom big-twin motorcycles. The shop is very successful and keeps Rick and the whole staff on their toes. All the grease-soaked hours spent keeping the store stocked and bikes moving through the doors, Rickis been missing out on the finer things in life like riding, drinking beer, checking out hot girls, bike shows, drinking beer, wet T-shirt contest, and did I mention drinking beer?
Since everything Rick was missing out on had strong associations with saloons, it only seemed right that he open one.
Rick understood the importance of location, so he built the joint next door to the shop. Now he can spend just as much time in the bar doing what he loves (drinking beer, shooting pool, and drinking beer) as he does in his shop, which is an easy stumbling distance away. Big Dallas has a jamming location that turns into a bike rally every weekend.
Was that enough for Rick? Hell no. One day, while Rick was guarding a barstool at the Icehouse and having a beer, an idea hit him like a pool-cue to the side of the head. If he could build a bike with a bar theme, it would be a damn good way to promote the joint. Rick and Joe iTi were throwing back a few cold ones, tossing around a few ideas. They determined that all the corny beer lines youid overhear in a bar such as ibeauty is in the eye of the beer holderi would somehow find their way onto this bike. It had to have a keg along with a bottle opener. Rick wanted a pool stick as the shifter when he remembered that he had a Rolling Thunder springer at the shop. He could paint the legs like a pool stick and add cue balls to the ends caps. As the beer bottles lined up on the bar, so did the ideas.
After a few hours, a lot of bar napkins, and a few empty beers, the bike concert was ready. The concept was delayed without a brand or sponsor. Then Barry Andrews, a friend of the shop and the beer distributor, mentioned that if they incorporated one of his suppliers, he could get his company to kick in some bones. As Rick looked up from the bar and his dazed vision focused on an empty line of Coors bottles, the idea of the Silver Bullet came easy, but Barry told them that he wanted to see Coors Original used. Silver Bullet was played out. Rick told Barry that he had never built a gold bike before, but it would be cool to see how close to the beer canis color he could get.
Rick started with a frame that was collecting dust in a dark corner of his shop ever since a customer changed his mind. It was placed on the lift, and the magic started. The springer was sand blasted, then sent out to Gary and Sal at Other Side Custom paint to get turned into a set of pool cues. At the same time, Rick started on the sheetmetal. He wanted it to look like beer cans, but no gas tank on the market had that shape. It took no time at all for Rick to wrap some sheetmetal around an oxygen bottle and see that it had the right shape, but the size was too big for the frame. He made two smaller tanks, halving the size so it would hold a decent amount of gas, about 1.2 gallons each. He then mounted them on the backbone side by side. The oil tank was made to look like a small pony keg that was mounted between the downtubes so a mock oil tank that would look like a can of beer could be mounted under the seat as the battery box. With a name like Six Pack, the bike had to have a six-pack on it somewhere, but where?
Rick mounted a small rack to hold a six-pack of tall cans on the front of the bike just under the keg oil bag. He soon found that with heat and rough bumpy roads, the cans were not going to last long. Rick made aluminum cylinders the same size as the tall can, and placed them inside the cans so that they would retain their shape. He added billet caps and pull tabs on the cans, and milled gas caps to look like bottle caps.
The wild paintwork was carefully handled by Other Side Customs. Gary and Sal were given the task of locating all the Coors emblems including the Surgeon Generalis warnings about bikes, babes, and beer. With biker bar trash-talk air-brushed all over bike, it looked just like a rolling can of Coors Original. Itis a damn super-high-dollar way to draw riders to the bar.
So whatis next for Rick? You got it, Speed Vision discovered Strokers and the all-chopper cast out in Dallas put a show together called Texas Hard Tails. It is a lifestyle show all about the shop and the people who run it, and the behind-the-scenes going-ons of both Strokers Ice House and Strokers Dallas shop. Look for the show to air on Speed Vision in February.