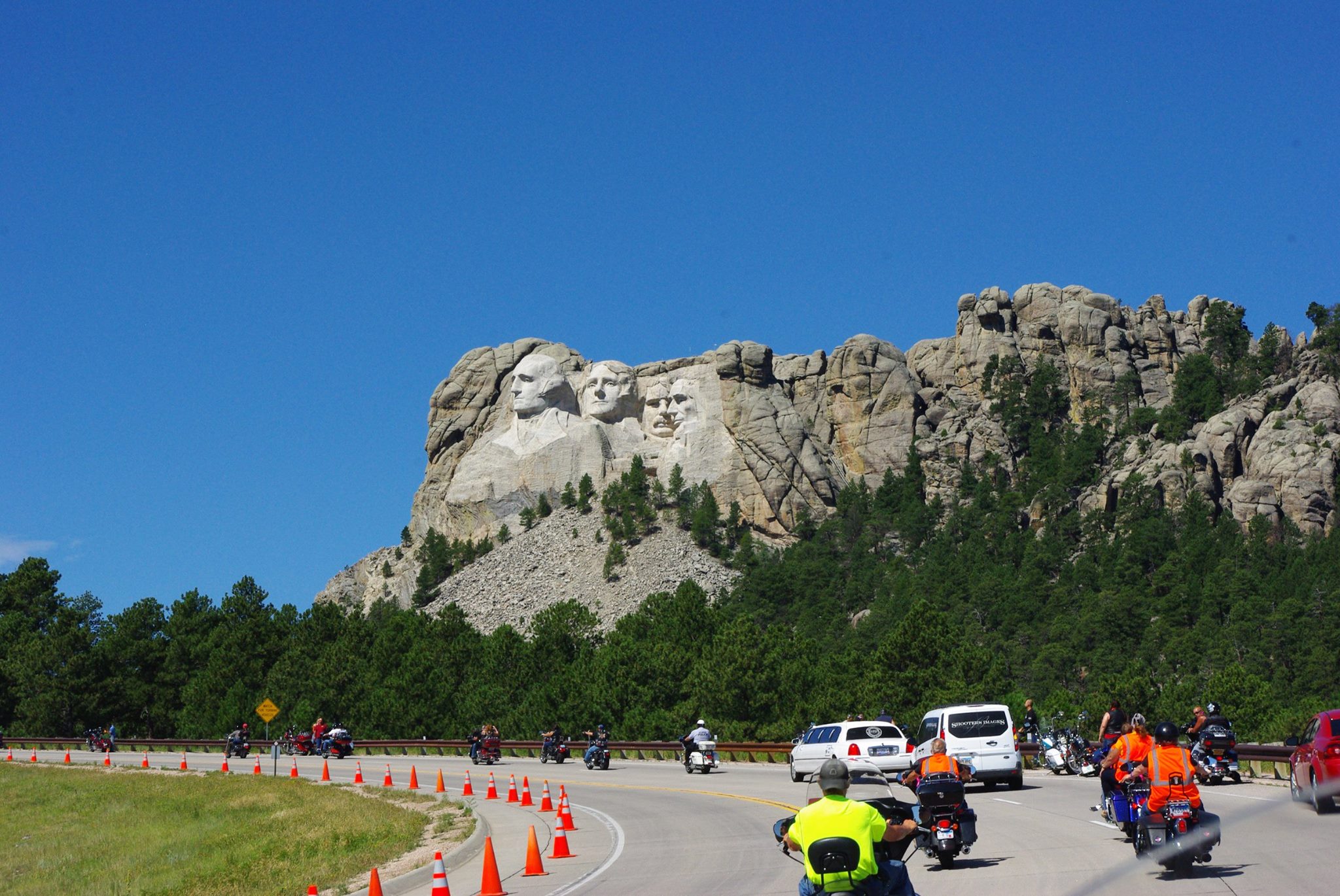 Today marks Military Appreciation Day in the town of Sturgis. Here's what you can see in town, vendor stats, and a quick list of what's happening on Aug 10th, too:
2:00 arrival of the Green Knights from Ellsworth AFB – parking north of the Sturgis Community Center (Harley-Davidson Expo) at 1075 Lazelle.

2:20 Recognition of local military veterans. West side of the Sturgis Community Center.

3:00 B-1 Flyover of Main Street Sturgis.
Vendor Statistics – YTD
As of 8:00 a.m. today, the City of Sturgis has issued 712 Temporary Vending Permits. This number compares to 891 in 2015 and 663 in 2014.
General Information
Main Street Photo Towers are open 9:00 a.m. until 9:00 p.m. daily.

Daily press conferences will take place at 1:00 in the Sturgis Community Center located at 1401 Lazelle. You can usually find parking on the north side of the building near the tennis courts or across the street along the creek.

Live bands will take the stage at the Harley-Davidson Rally Point from noon until 3 and 4 until 7.

Harley-Davidson is open for demo rides and numerous other exhibits on the Community Center lot at 1401 Lazelle.
Tomorrow at the Rally (Wednesday, August 10)
The Sturgis Motorcycle Museum will hold their annual Hall of Fame Breakfast at the Lodge in Deadwood at 9.

The new 2017 Official Logo will be unveiled at the east photo tower on Main at noon.

Jackpine Gypsies Verta-X Hillclimb, gates open at 4 and races start at 7.
Get even more info on where to go and what to do at the official rally website.