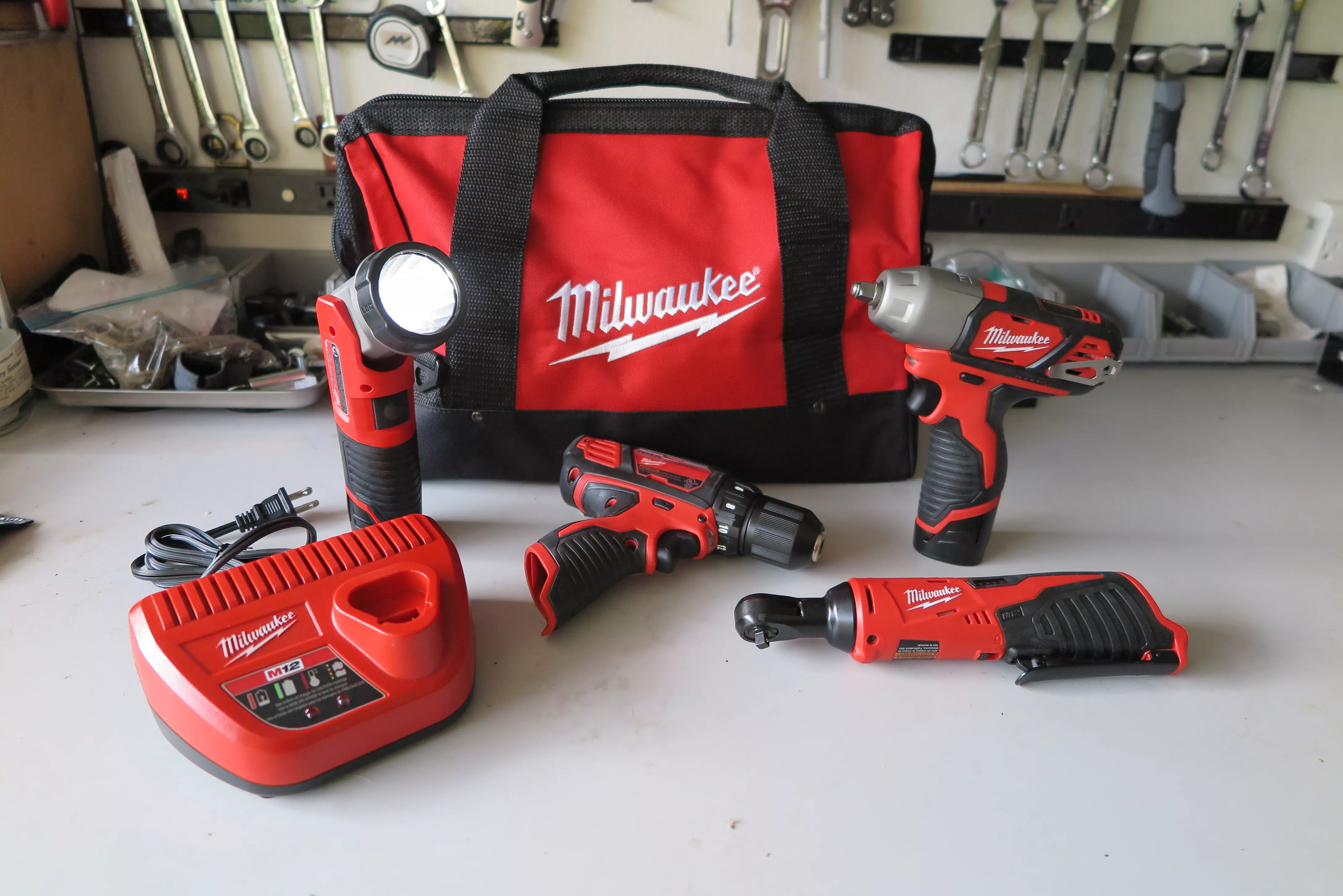 We all know that with our kinds of custom bikes there are more than a few times we need power tools to get the job done. Driving through rust, dust, and red Loctite can be a chore, so having a tool with enough force to remove and replace fasteners without destroying every nut and bolt in its path can be quite the quandary.
Milwaukee's 4-Tool Combo Kit comes with a cordless 3/8-inch drill driver, a 3/8-inch impact wrench, a 1/4-inch ratchet, and a cordless work light, two M12 batteries, a battery charger, and a storage bag for all of it.
After using these tools for a few months, both in the shop and on the road, we have found that the M12 Lithium-Ion battery-powered tools provided a great combination of both a long run time and lightweight. This allows for some very compact cordless tools that possess the same power of many other larger and clunkier 18V power tools we have tested. This makes these M12 tools perfect for mundane motorcycle maintenance as well as troublesome labor-intensive repair. And the tool addiction doesn't have to stop there (and it won't for us) because Milwaukee makes more than 50 different M12 tools, including band and reciprocating saws, nibblers, drivers thermometers, inspection cameras, rotary hammers, and even heated clothing that use the same M12 battery. Forward-thinking tools, indeed.
$399 milwaukeetool.com