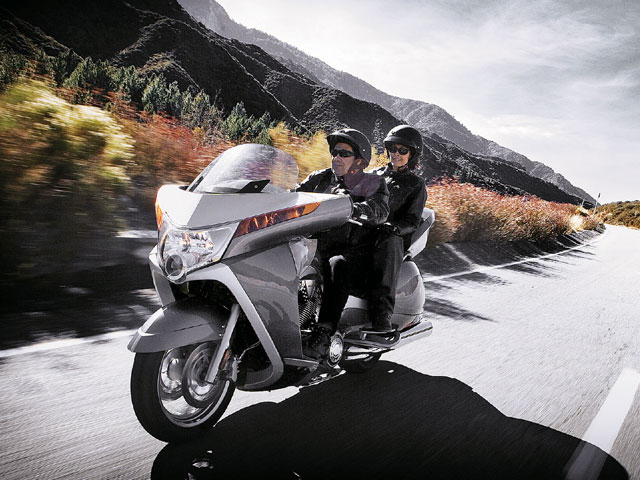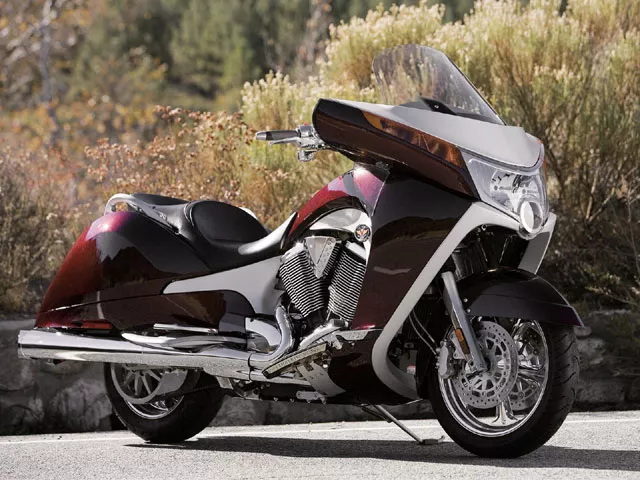 If you own a Victory, you may want to mark Wednesday, August 8, 2007, on your calendar. That's when the VRA (Victory Rider's Association) is having its party in Sturgis this year. It's set to go off at the Spearfish Canyon Lodge, same as the last two years. The VRA Party will be a late-afternoon shindig instead of a lunch. That way, Victory folks will get a chance to enjoy a day's ride and then the party before jumping into their nighttime activities. The fun starts at 4 p.m. and goes until 6 p.m. The Spearfish Canyon Lodge is located at 10619 Roughlock Falls Road, Lead, SD 57754, or you can call them at (605) 584-3435.
The Victory team knows how important Sturgis is to the American cruiser scene and has a little more planned than just the VRA Party. They're continuing the Sturgis Victory Passport Program and expanding it. Participants can pick up a Passport at the Victory Store on Main Street and have it stamped at various Victory-related sites to earn rewards, and are eligible for additional prizes beyond that. If you don't want to work for your goodies, you can stop by the Victory store in downtown Sturgis and get collectible merchandise there. Store hours are 9 a.m. to 9 p.m. August 4-10 and 10 a.m. to 7 p.m. August 11, 2007.
If you want to try a new model out for yourself, there'll be demo rides throughout the week. Not only will you find the '08 models, but the new Vision will be there for your riding pleasure as well. Victory will be at Sturgis Saturday, August 4, through Saturday, August 11, 2007. For more information on Victory's Sturgis plans, log on to www.polarisindustries.com.
New Victory Display Location
Victory will have a new, additional display site during the 2007 rally. Victory will display the '08 models and more at the Top 50 Rally Park, which is located on the south side of I-90 at Exit 46, 9 miles from Rapid City and 15 miles from Sturgis. The new display will be open Sunday, August 5, through Saturday, August 11, 2007, from 10 a.m.-7 p.m. daily.