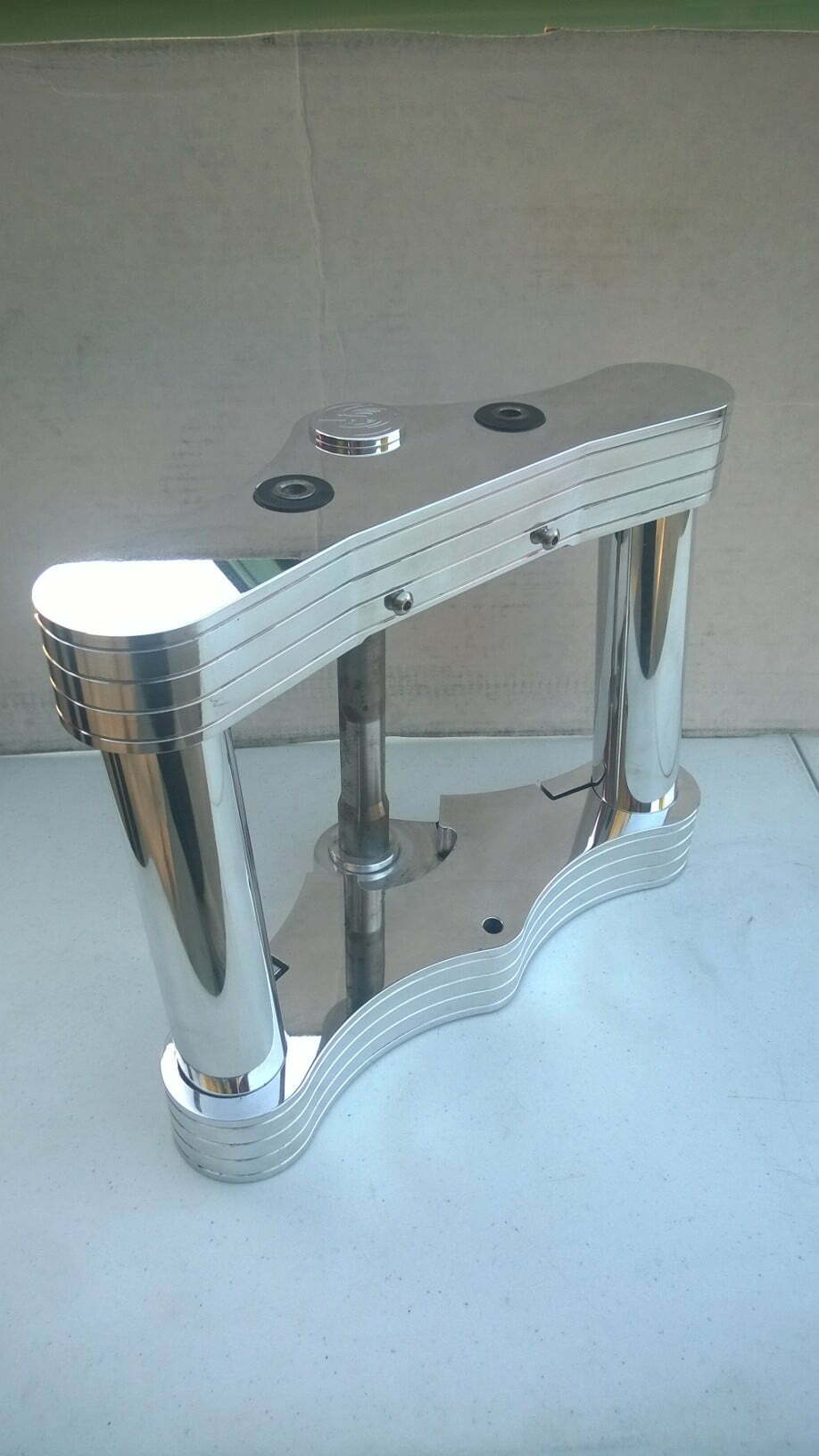 Morton's Custom Cycles M-tric line of of billet seven degree triple trees  has been expanded. In addition to triple trees for Honda, Yamaha, Suzuki, and Kawasaki motorcycle cruisers, the lineup now also covers fitment for the following Victory models: Hammer, Vegas, Jackpot, Hi-ball, Gunner, and Judge. Now Victory owners who've pined for the larger front wheels on other American motorcycles will have an easier time fitting the mammoth hoops to their own scoots. Why? Because the trees make it so larger diameter wheels can now be installed on theses models with no frame mods needed.
These polished 6061 billet trees are show polished. They accept stock riser bushings and stock headlight. They also retain all OEM warning lights. They come with fork tube extensions to make the fork tubes the correct length. This kit pushes out the front wheel 6 inches. Find these trees and other Morton's products by taking a good look at their website, here.   
Morton's Custom Cycles is located at 5060 Flowe Store Rd. Concord, NC 28025. You can also reach them at (704) 788-8010.