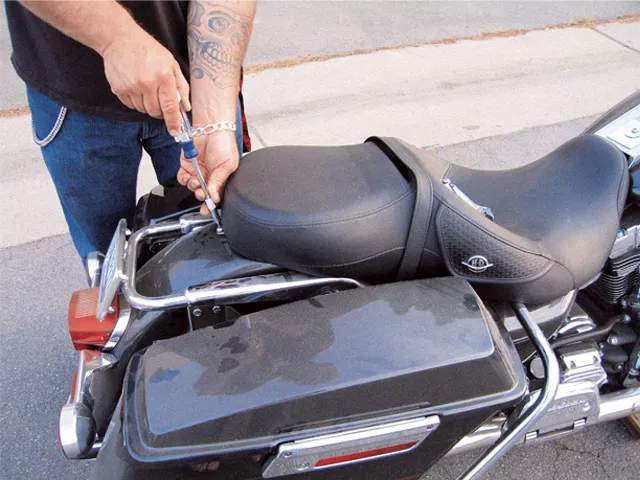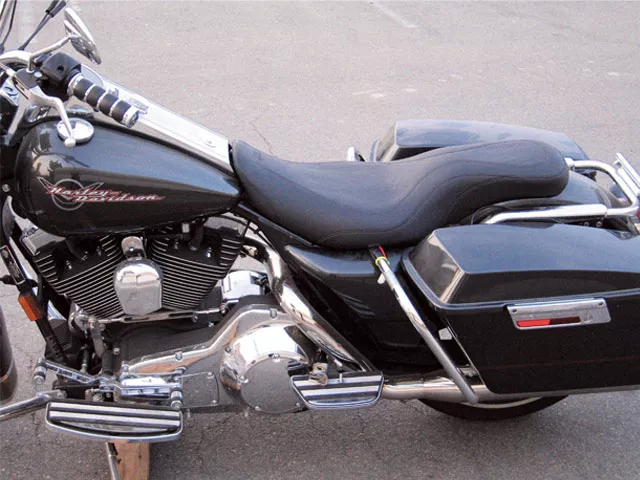 If you ask most people why they have the seat they do on their ride, they'll have one of two major motivations: comfort or appearance.
It's not always easy to come up with an equitable combination of the two. Some riders want or just plain need the comfort of that big, padded, stock H-D seat and are willing to sacrifice looks, while others ignore their spinal health and go for minimal, low-profile seats to match the look of the bike. What do you do to solve this conundrum? Well, our suggestion is Mustang Seats' new low-profile seat called the Day Tripper. Mustang's advanced comfort technology has been incorporated into this new style of custom seat. It rides low and looks good, and you can take it out on an all-day ride, no sweat.
This seat has a one-piece fiberglass base-plate with detailed stitch work in the highly durable, synthetic glove-leather cover. The low and lean seat looks good and feels even better for both the rider and passenger. Another big plus is that it's an easy swap-out to change the look of a stock bike.