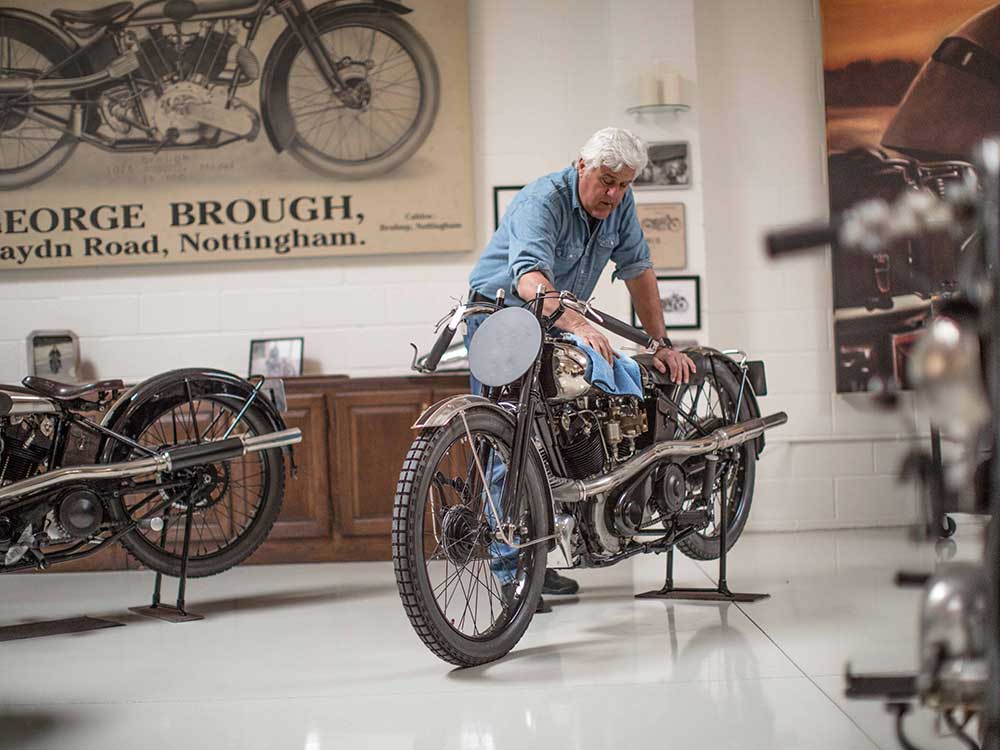 Jay Leno's obsession with collecting motorcycles and cars is a shining example to which every would-be stalker should aspire. He hunts them down, snatches them up, and locks them away in a secret place to await his pleasure. He just uses auctions and cash instead of a panel van and a bag of candy. All of which is just a funny way of saying he's a serious gearhead, and like most serious gearheads, keeping his babies in top shape has a top spot on his priority list. That's why he came out with Jay Leno's Garage Advanced Vehicle Care and has just added an all-new All-Metal Polish to its lineup.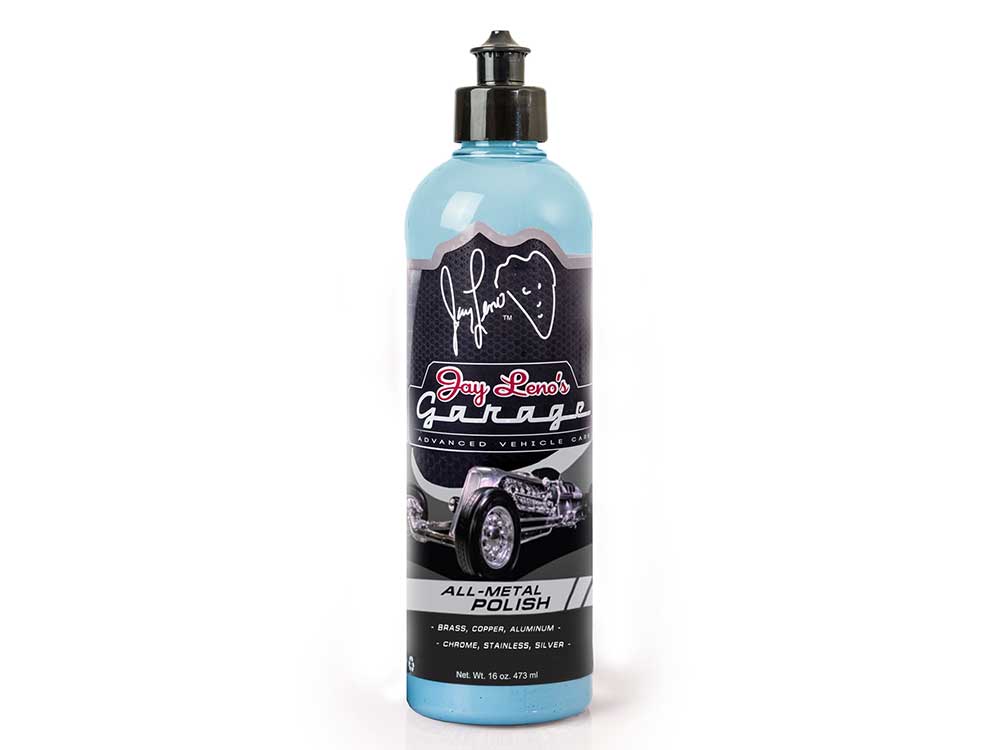 Leno's line of detailing products is safe for use on softer metals like brass, copper, and gold as well as harder metals like aluminum, chrome, and stainless steel. Unlike most metal polishes, which use abrasives to remove a microscopic layer of material every time you use it, All-Metal Polish uses a chemical reaction to enhance the luster and finish of metal without abrasives—making it perfect for everything from modern motorcycles to antique collector cars.
The idea for the new product came from Leno's personal needs for his own collection—which includes everything from rare aluminum tank Brough Superior motorcycles to the all-aluminum "Tank Car" to brass Stanley Steamers—and the desire to keep them looking great without doing long-term damage to the metal finishes. Most polishes available today utilize an abrasive material to "scrub" away the top layer of oxidation to reveal the bright metal surface below, but this can also lead to micro-scratches in the metal which over time may cause it to look dull and faded. Leno and his team spent years experimenting with a variety of formulations to come up with a unique metal polish that would restore depth and brightness without utilizing harsh abrasive materials—making it safe to remove tarnish and oxidation from even the most delicate surfaces.
The entire Jay Leno's Garage Advanced Vehicle Care line was specially designed by Jay and his team to clean and protect even the most delicate finishes with professional-grade formulations. For more information and to purchase Jay Leno's Garage Advanced Vehicle Care projects, please visit www.LenosGarage.com.