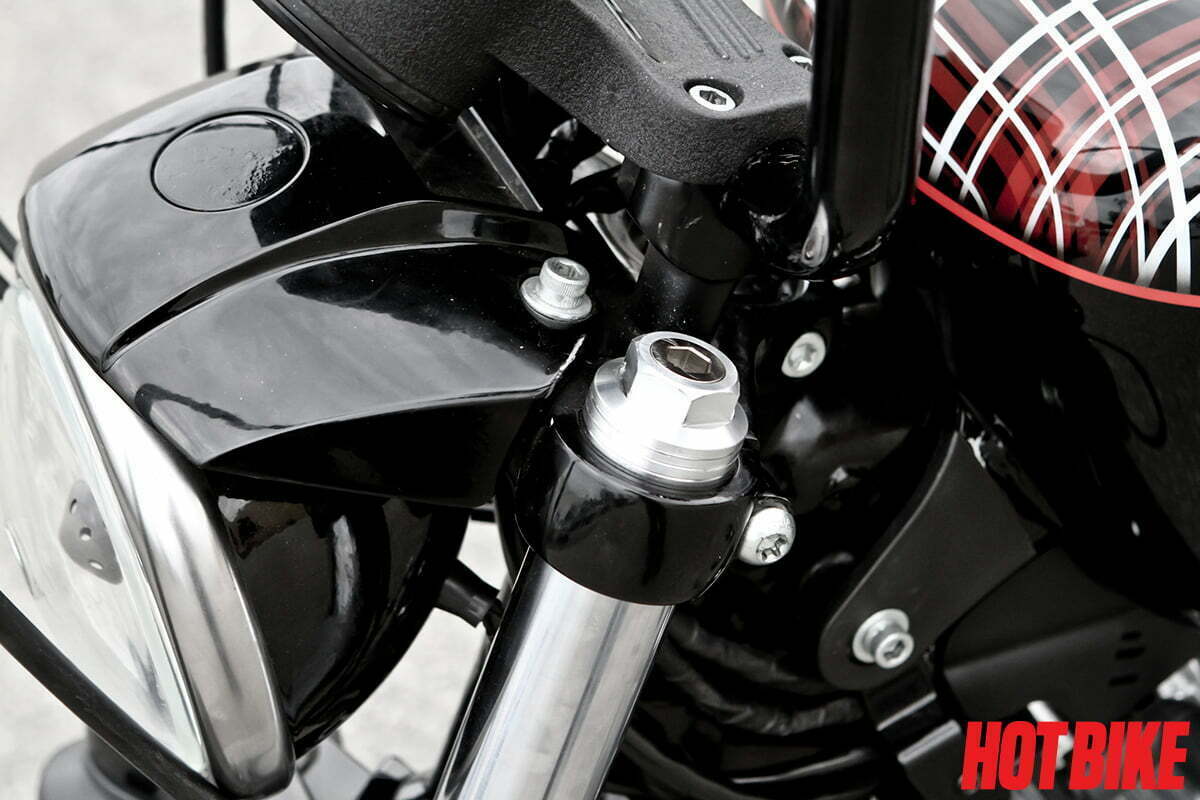 Oft neglected, front suspension rarely sees any love when it comes to rider setup. Too soft or too firm there wasn't much you could do without gutting the forks and replacing many of the internals. Burly took notice of that factory oversight and created a simple to install and set up preload adjuster.
Designed to replace the OEM fork caps, the machined aluminum adjusters can be installed in well under an hour with basic tools and are available for 39mm and 49mm Sportster and Dyna forks.
The adjusters sit tight against the triple tree to avoid handlebar interference and are available in clear or black anodized finish,MSRP $139.95
Go to www.BurlyBrand.com for more info.