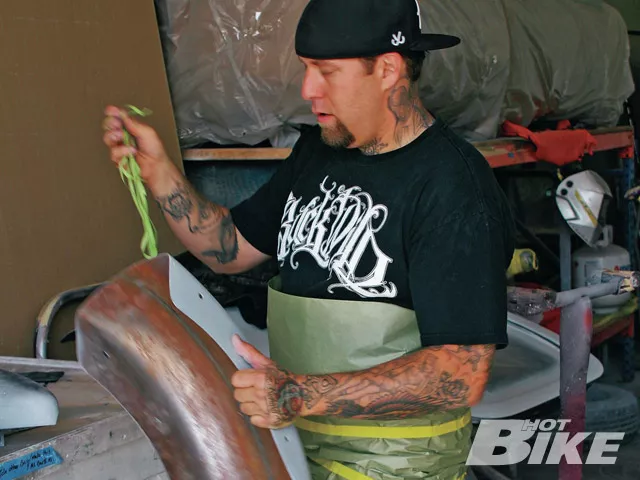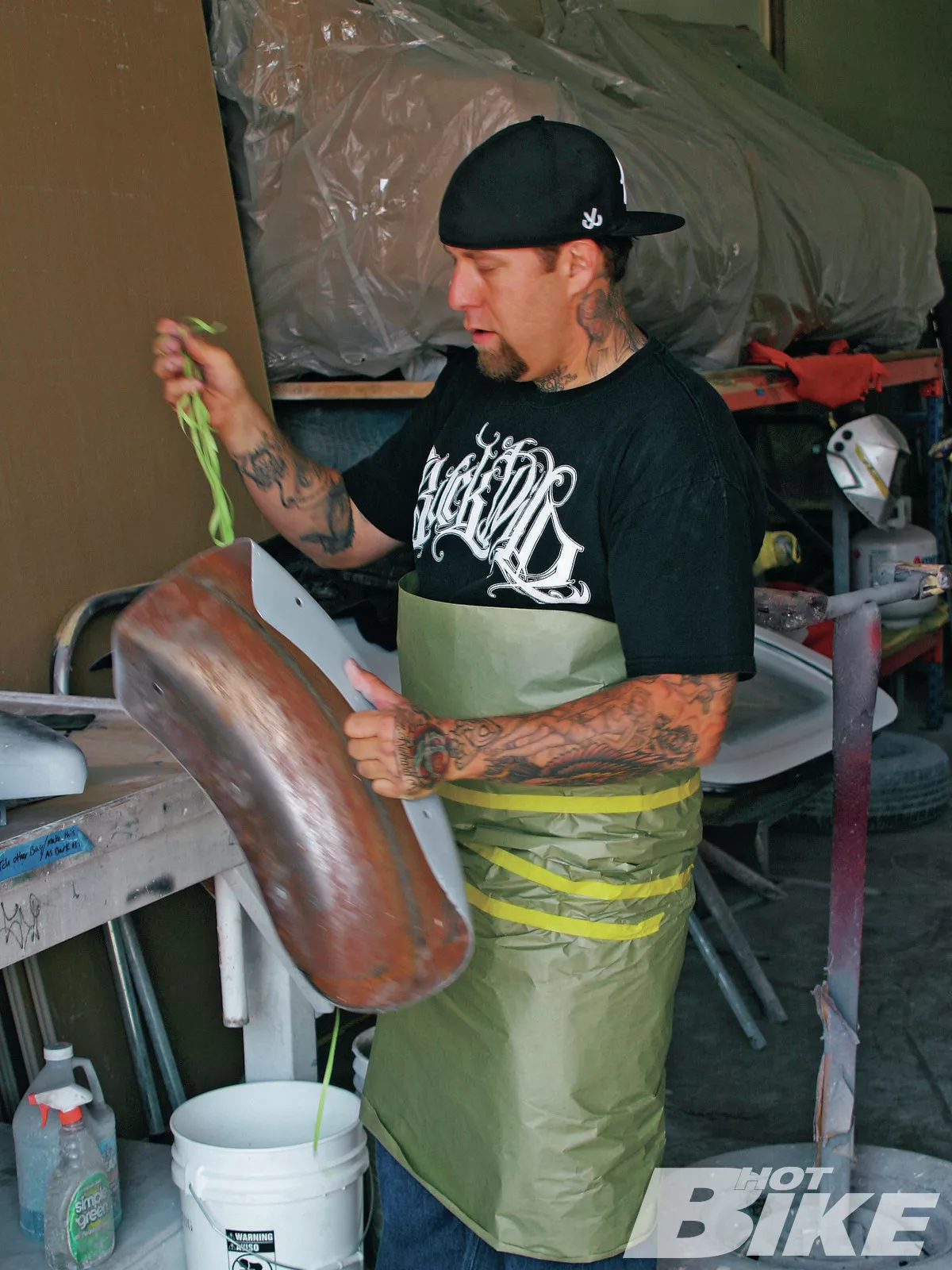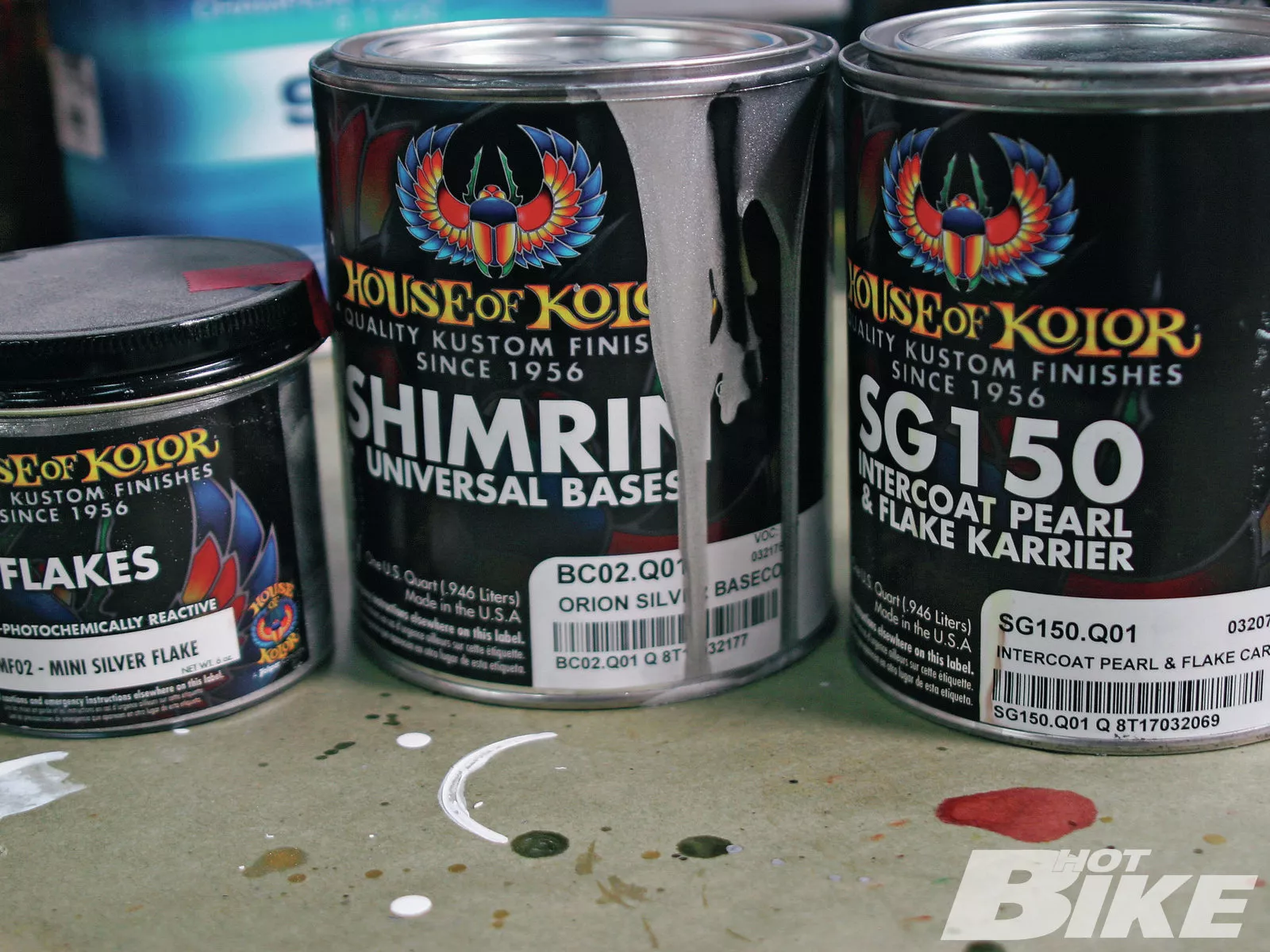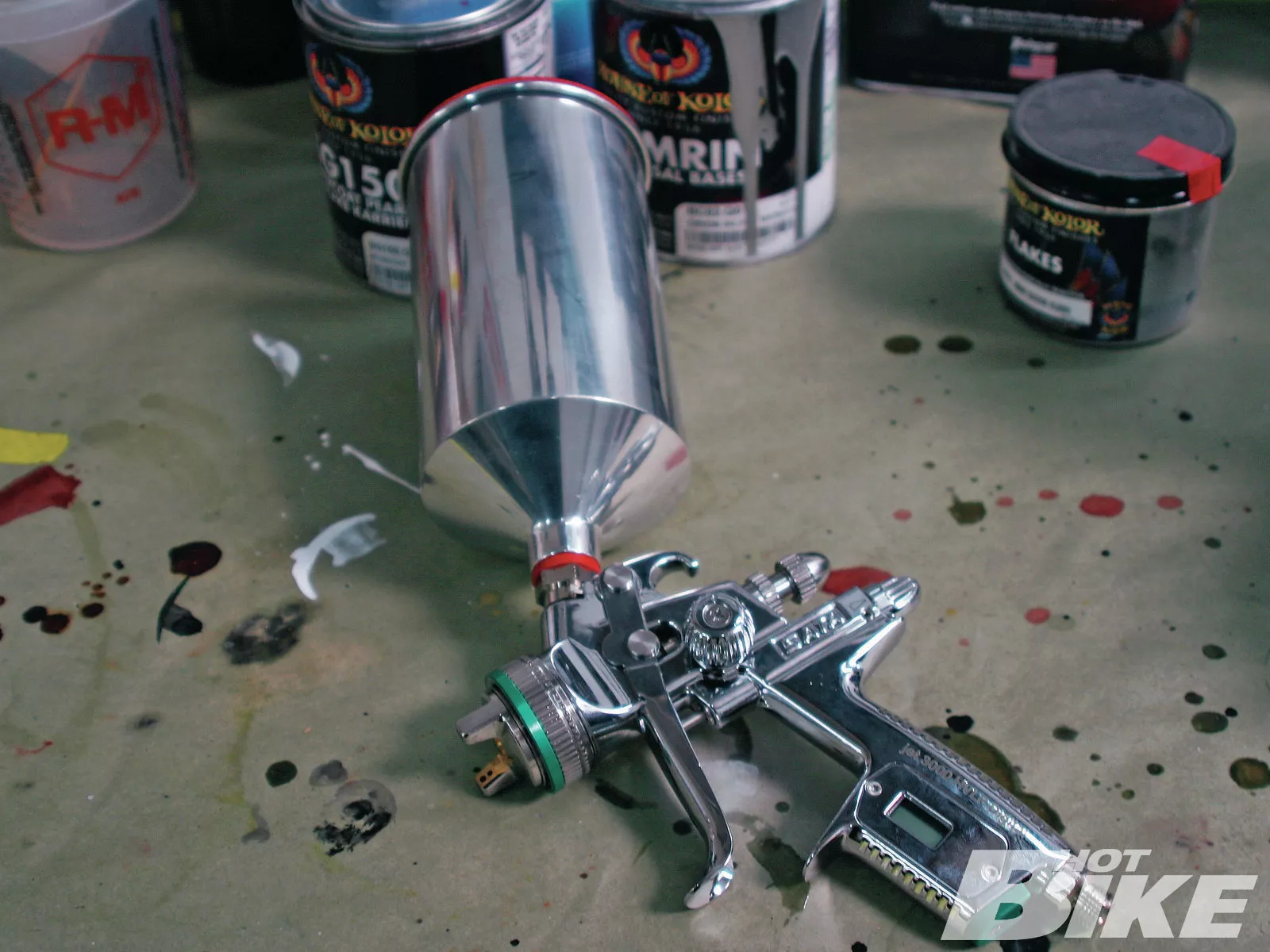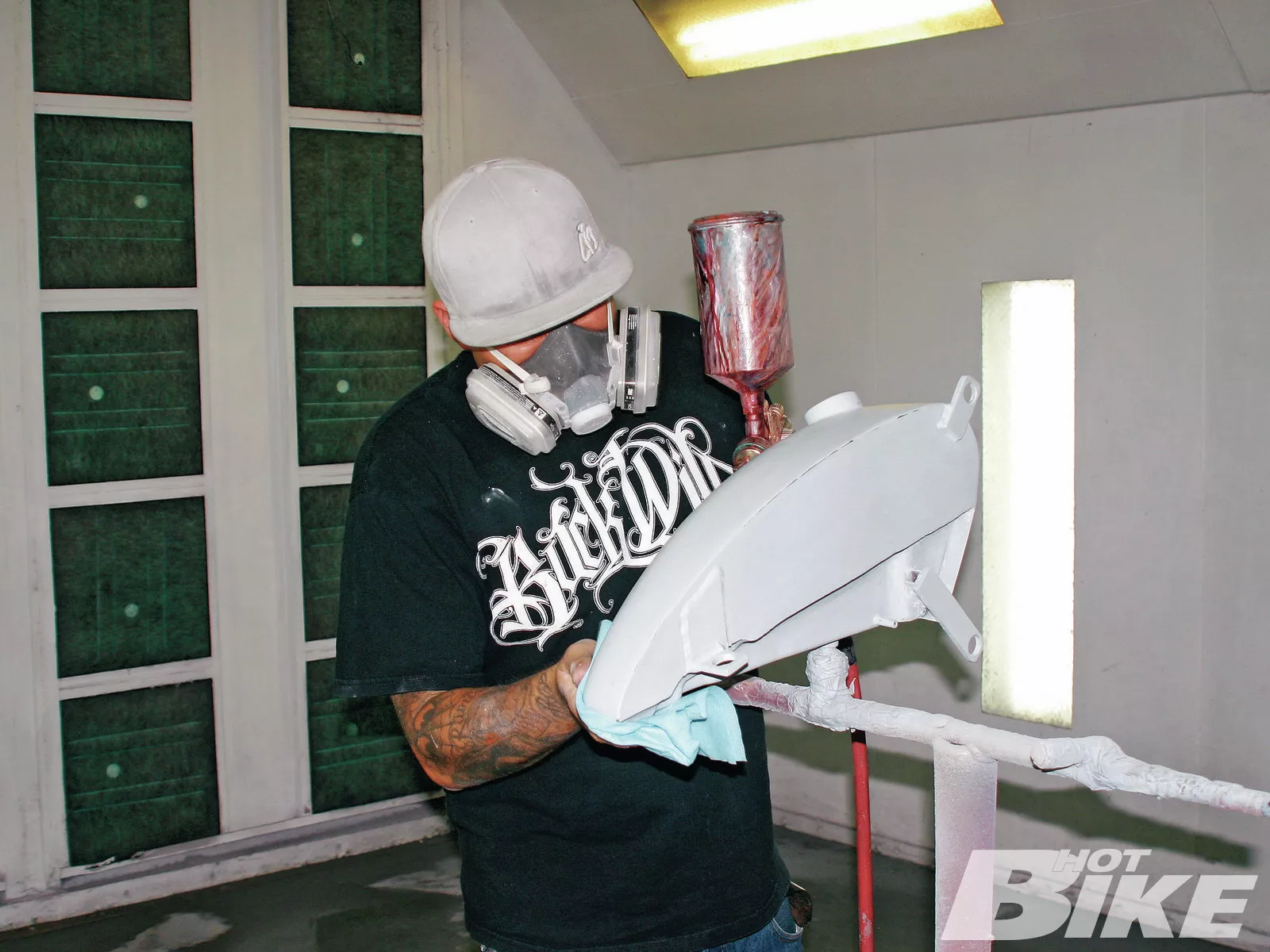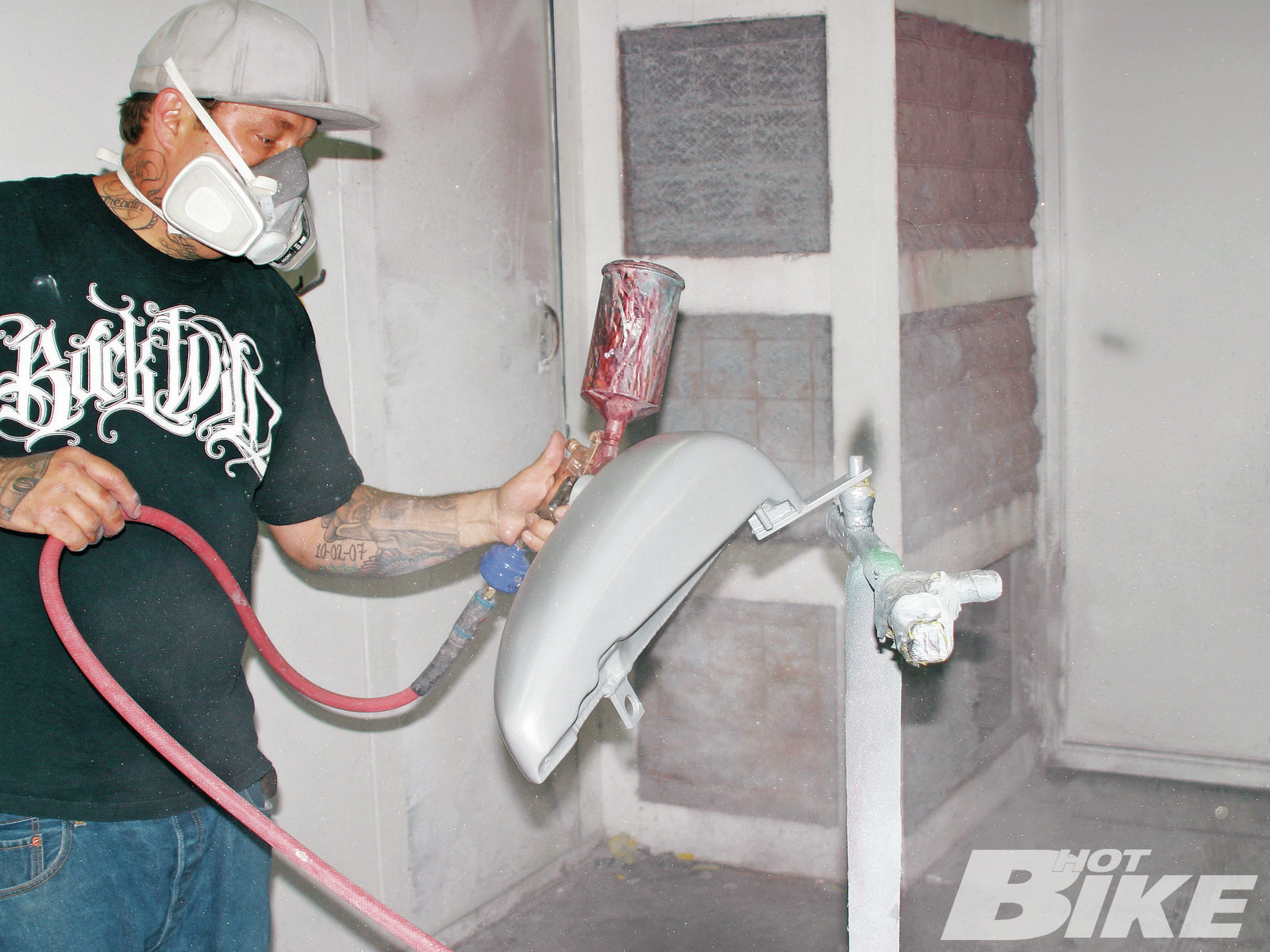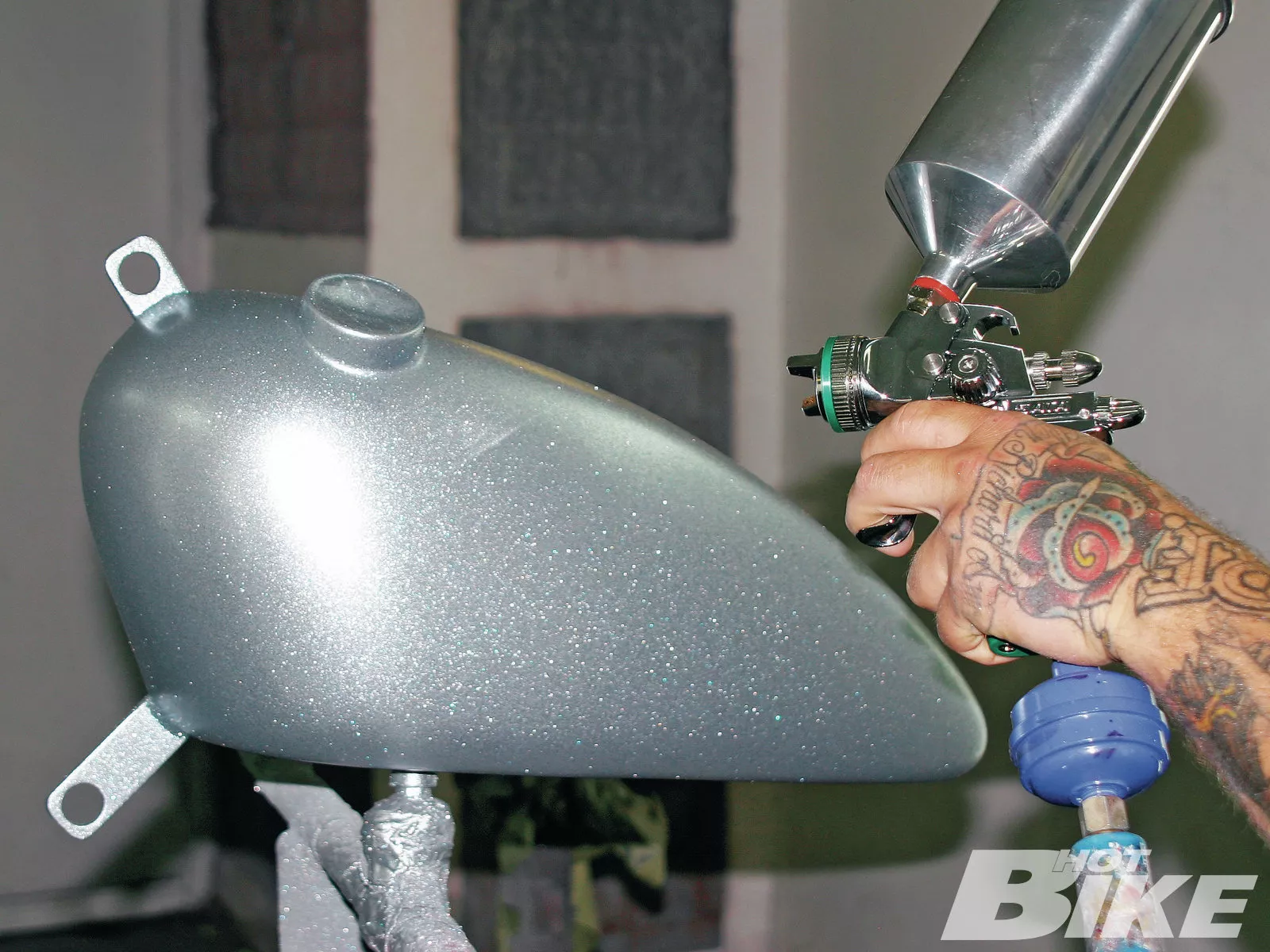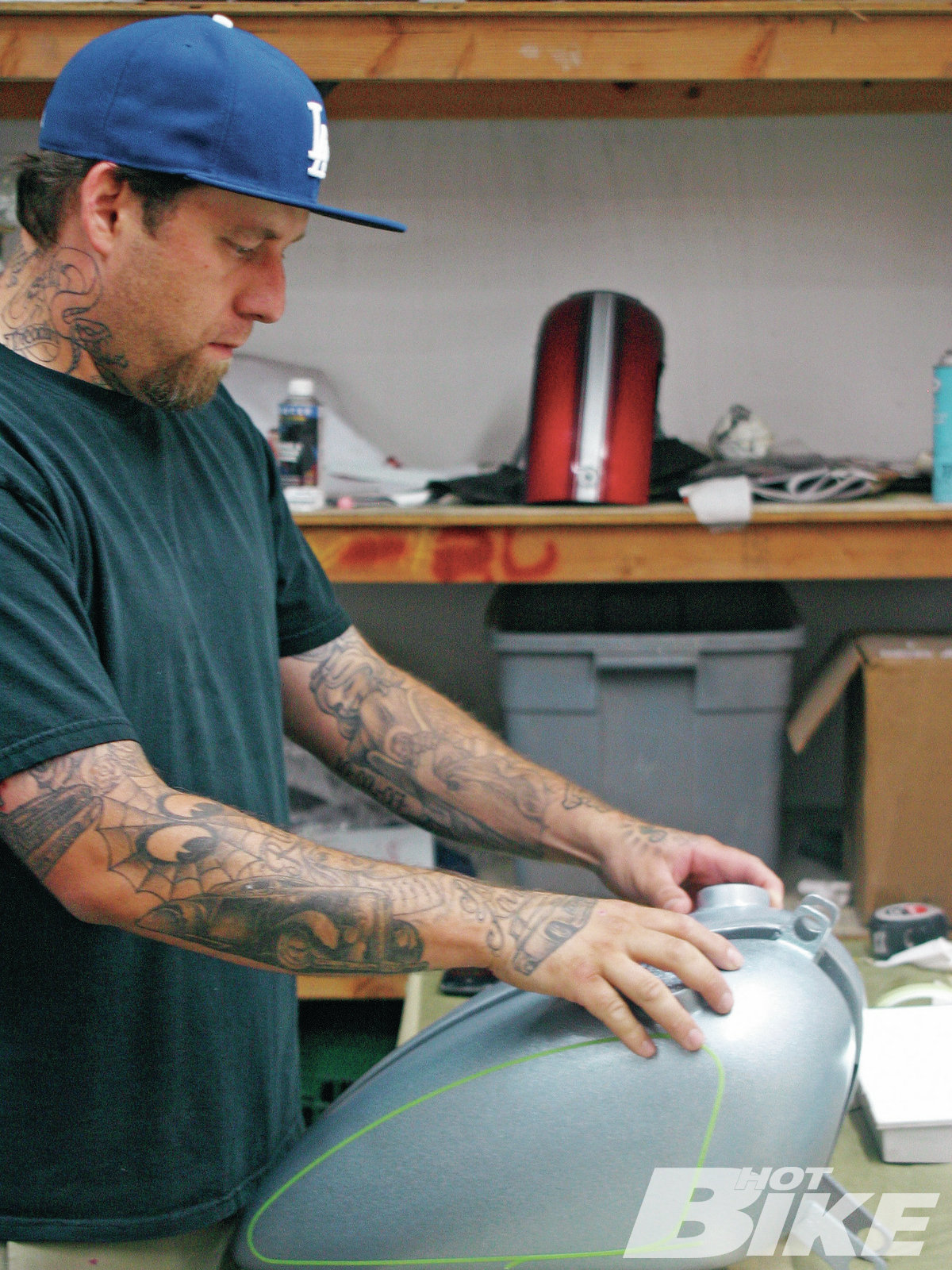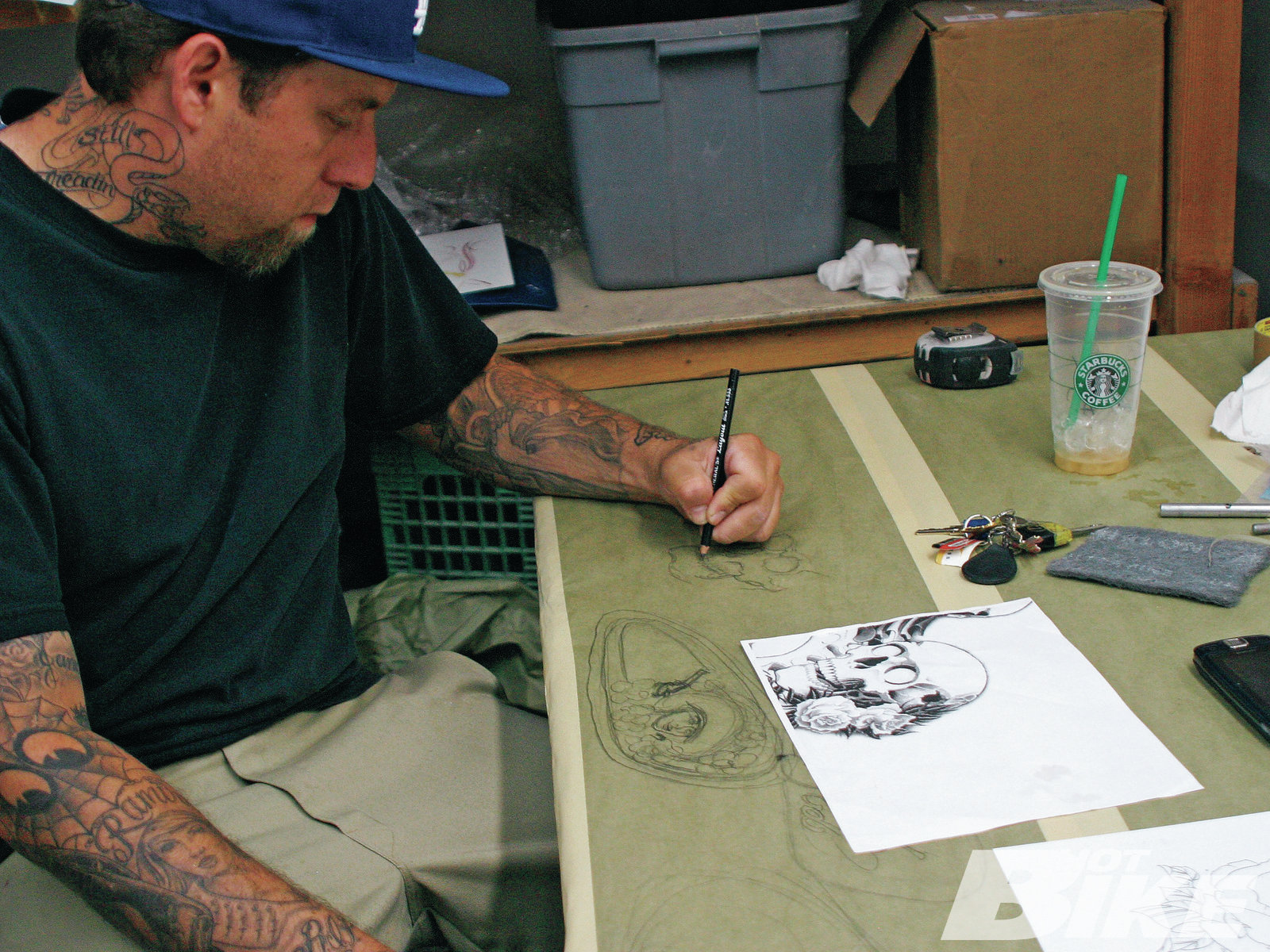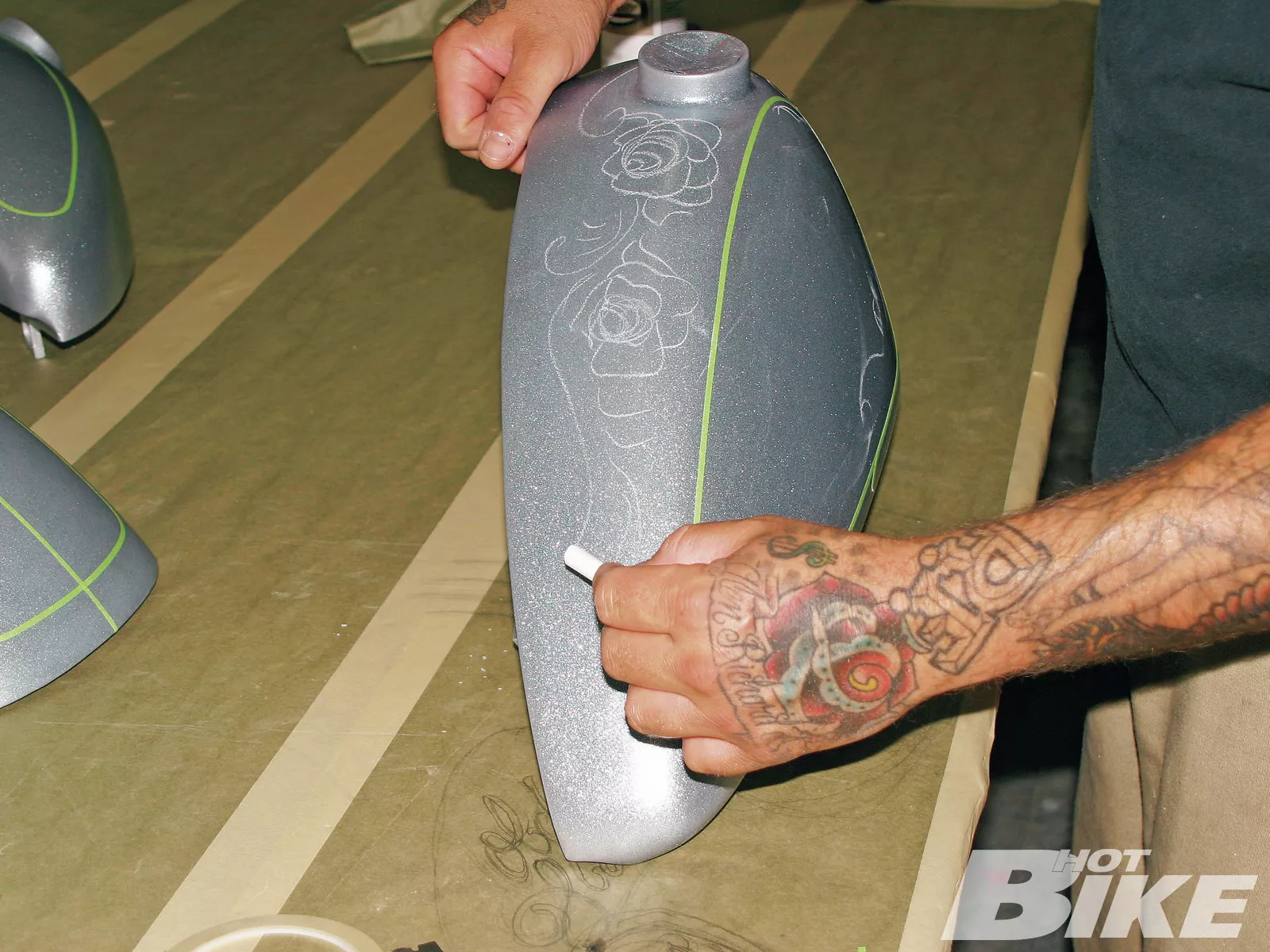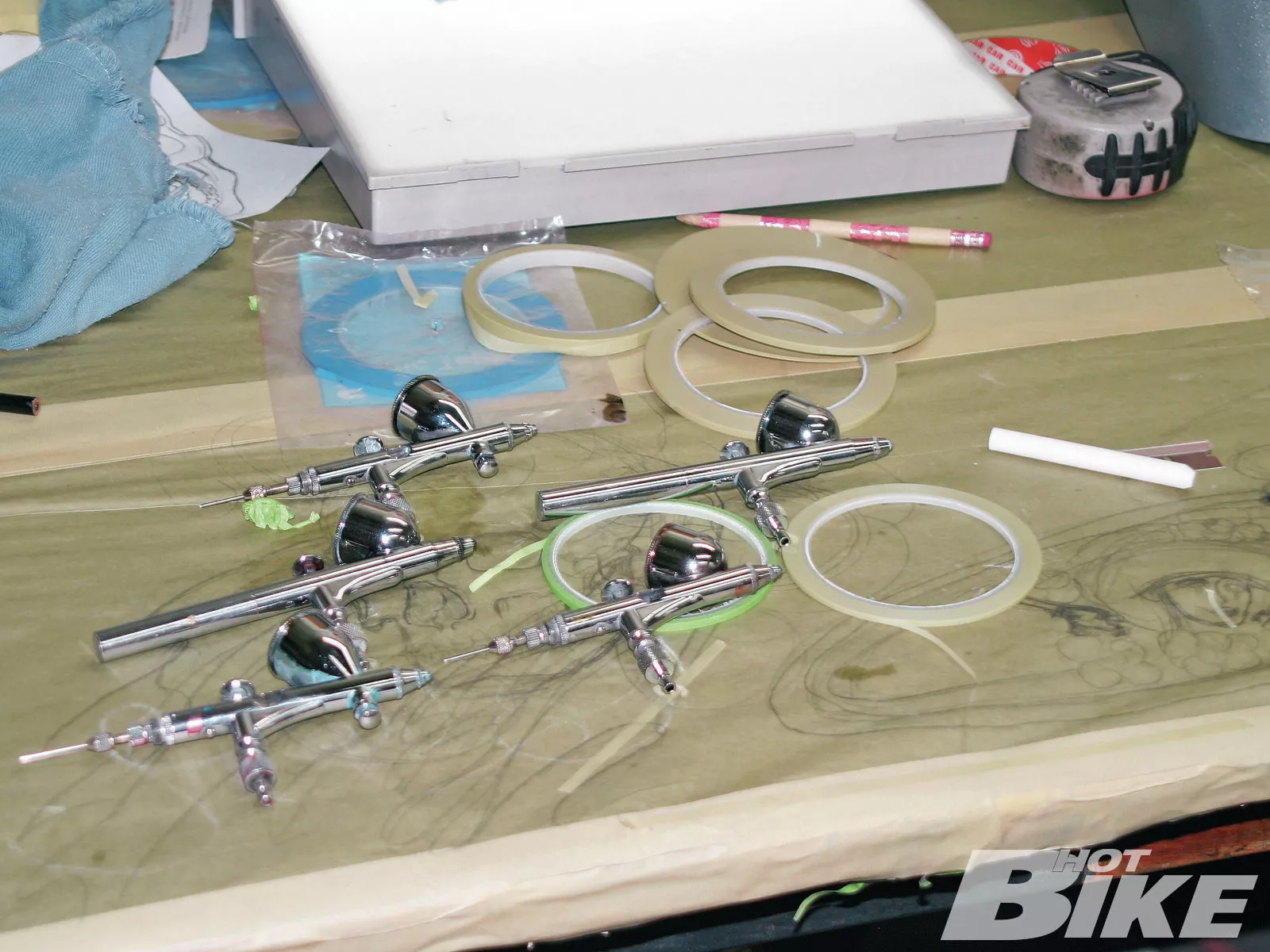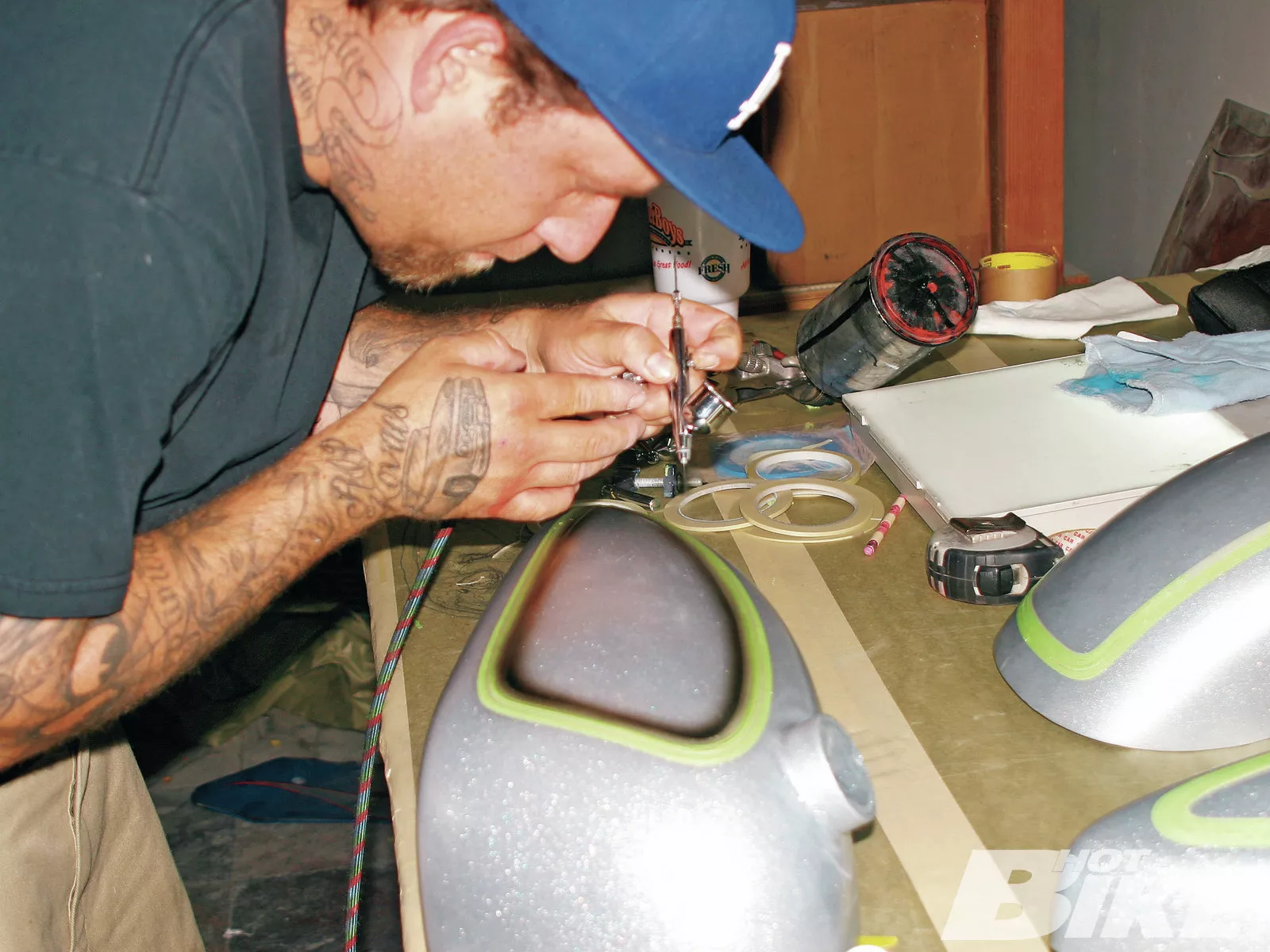 Walk into the Buck Wild Design Studio in Covina, California, and tell the owner/artist/painter Mike Ramirez you want an old-school paintjob, and he'll give a stern glare and might even sick his blue pitbull, T-Money on you. To Mike, the words old school bring up that acidic burning sensation you get in your throat right after you slam too many chili cheese dogs. Mike instead prefers the term old style when referring to the paintjobs of the '60s and '70s when custom painters in the lowrider scene were going wild taping/shading and coloring the hell out of anything and everything they could point a spraygun or airbrush atbasically establishing the style and techniques that still influence the artists of today.
So what exactly is old-style paint? Well, I figured who better to give a brief explanation than my office neighbor, Joe Ray, editor of the beacon of the lowrider industry, and our sister publication, Lowrider magazine. Back then, custom paint styles were elaborate colorful paint schemes that included everything from body lined panels, scallops, flames, tape shades, cob webbing, and more. The choice of materials were metalflakes, kandies, and pearls. All of those back then tricks have been perfected today, but the ideas are never replaced.
Growing up in Southern California, Mike's style was inspired by the custom car culture all around him, especially the lowrider scene. It all comes from lowrider culture. It came from there and then transferred to the motorcycle scene. What we're seeing now is nothing new, it's all been done before by the originators. Nowadays we're just more refined and have learned from the past, Mike comments.
Mike, got his start early on working in a body shop as a teen, sweeping floors and picking up around the shop, and at night he would work on improving his art skills. Over the years he developed the basics and continued to study the style of the masters before him. As he refined his skills, he began to progress not only as an artist but as a painter as well. As his talent continued to grow, Mike struck out on his own establishing Buck Wild Paint where he's applied his work on everything from cars, motorcycles, sandrails, boats, and just about anything else that'll take paint. In fact Mike's artistic skills have even landed him on TV on sows like Pimp My Ride, Over Haulin', Biker Build Off, Chopper Challenge, and several others.
We asked Mike about the process and technique of creating an old-style paintjob and he responds with, It's all about working with and utilizing the contours of the piece of material you are working on to your advantage. You have to understand color theory, layering of colors, and contrast of colors. It takes years to learn what will fade with a certain color and what won't or how to manipulate colors. For example, if you want darker green, put some red in. It takes practice to learn how to lay flake evenly so you don't load it up in one spot. Knowing how close or far away to get with the airbrush for your fades without getting too much overspray is also a delicate skill. You also have to understand how to work from light to dark or dark to light. But the most important thing and one of the hardest and longest skills to master is to work five steps ahead. Professionals who know what they are doing work five steps ahead, amateurs will only work one-to-two steps ahead and run out of space. You have to prepare for lines that aren't there yet. That's what separates me today from me 10 years ago.
With that said, follow along as we take you though some of the process of Mike applying one of his old-style paintjobs to the sheetmetal on our project Springer. There is a lot to the process so we decided to break it up in to two parts. This first part will cover the base work and the second part will cover the detail work. HB
Source:
**Buck Wild Design Studios **
buckwildpaint.com
House of Kolor
(800) 845-2500 | houseofkolor.com
**Sata **
(800) 533-8016 | sata.com