We based our latest project, the 2019 Harley-Davidson Street Glide Special, around the Limited Series Grandstand paint set that H-D rolled out for its 2019 Tourers. We were lucky enough to receive the entire set, which includes the extra inner fairing and chopped Tour-Pak to round out the build. We love having the detachable Tour-Pak option, as it makes such a difference for riders who want the extra storage that Ultras or Limiteds offer but aren't willing to sacrifice the styling of the stripped-down Road Glide or Street Glide.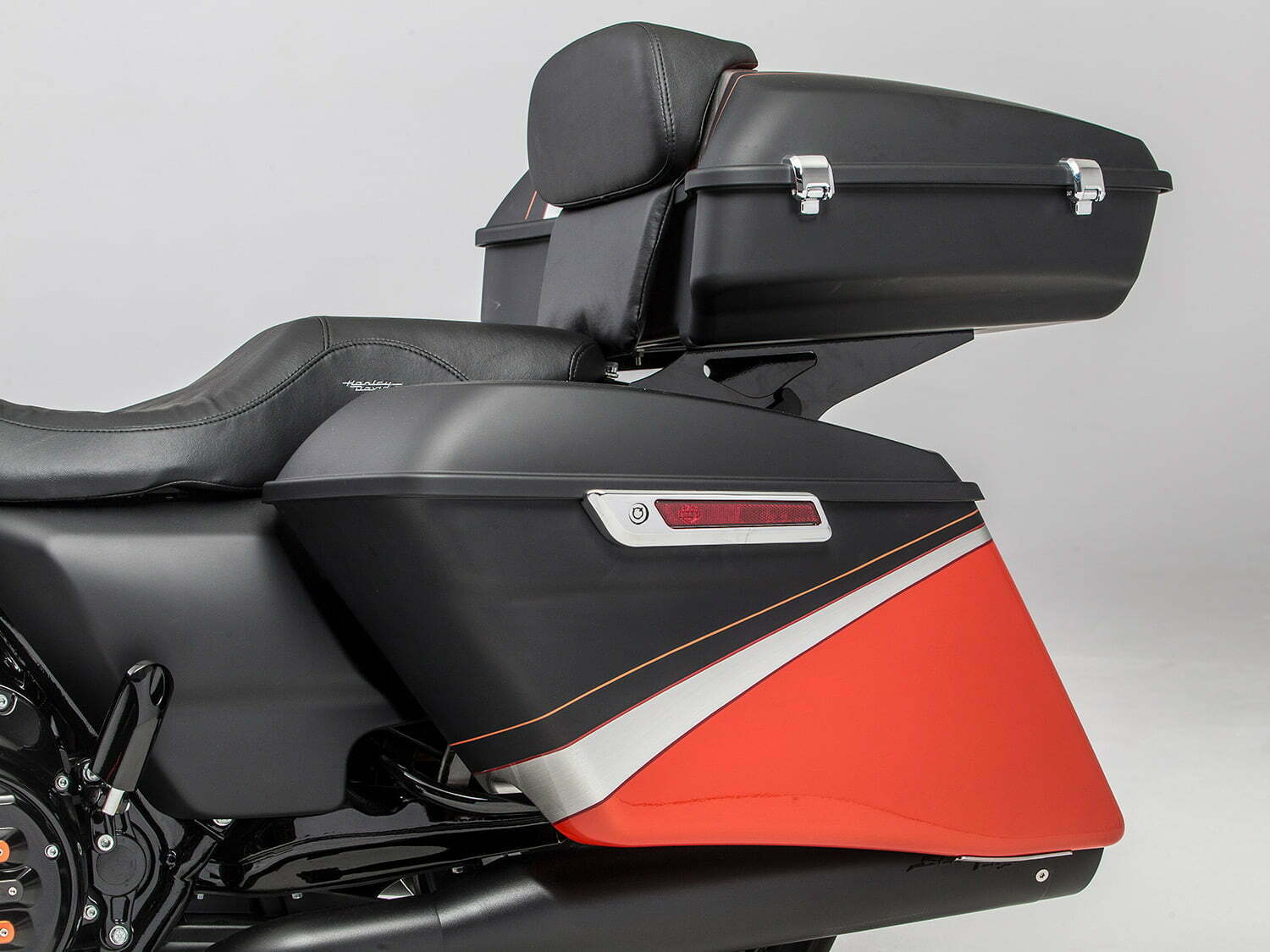 We also tried something for the first time to see if it was a viable option for the average consumer; we ordered a solo seat and a two-up seat as well as the necessary Tour-Pak racks to match. The idea was to offer up an easy and "quick" way to change the look and style of the bike to four versions. It's not a huge task, but transferring the Tour-Pak between the solo and two-up racks could be considered a hassle. If you plan for when you're going to run which setup, it's a great idea (minus the extra costs, of course), but it didn't really pan out as a last-minute fly-by-the-seat-of-your-pants kind of thing. We hadn't done a solo seat bagger in a very long time so we wanted to see what we've been missing, and I will admit it's a pretty clean look when running the minimal options (with no Tour-Pak).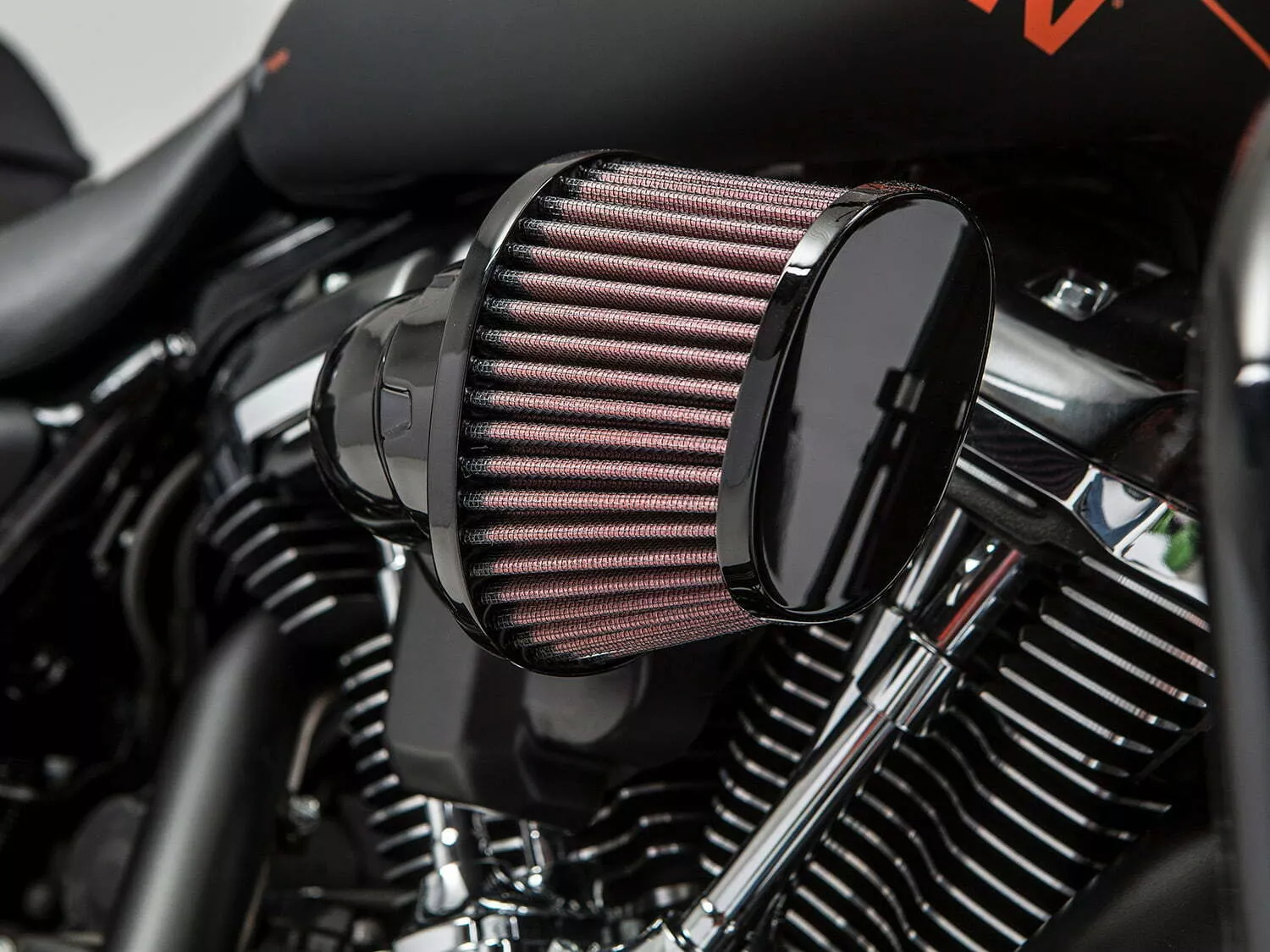 As always, we added some performance upgrades to this build as well. Unlike our last few projects, though, we didn't spring for a cam upgrade this time. It had been a few bikes since we only did a Stage I upgrade on a Milwaukee-Eight motor, and I had forgotten how small of a performance bump you get with just a Stage I. The M-8 is not like its predecessor, the Twin-Cam, in that regard. With the Twin-Cam models, slap an air cleaner and exhaust on and remap the ECU and you got a nice jump in power and torque. The Milwaukee-Eight is so far ahead of the Twin-Cam in stock form that you really can't expect the same jump in numbers because the M-8 is already so much more efficient out of the box. Adding the Stage I kit gave us no torque gain and about a 3 hp gain on this build. It achieves peak torque sooner in the rpm range and it does give a bit better throttle response as well as a nice deep exhaust note. If you are happy with the power of your Milwaukee-Eight as is but would like a bit of extra styling and a bit more noise, this setup is for you.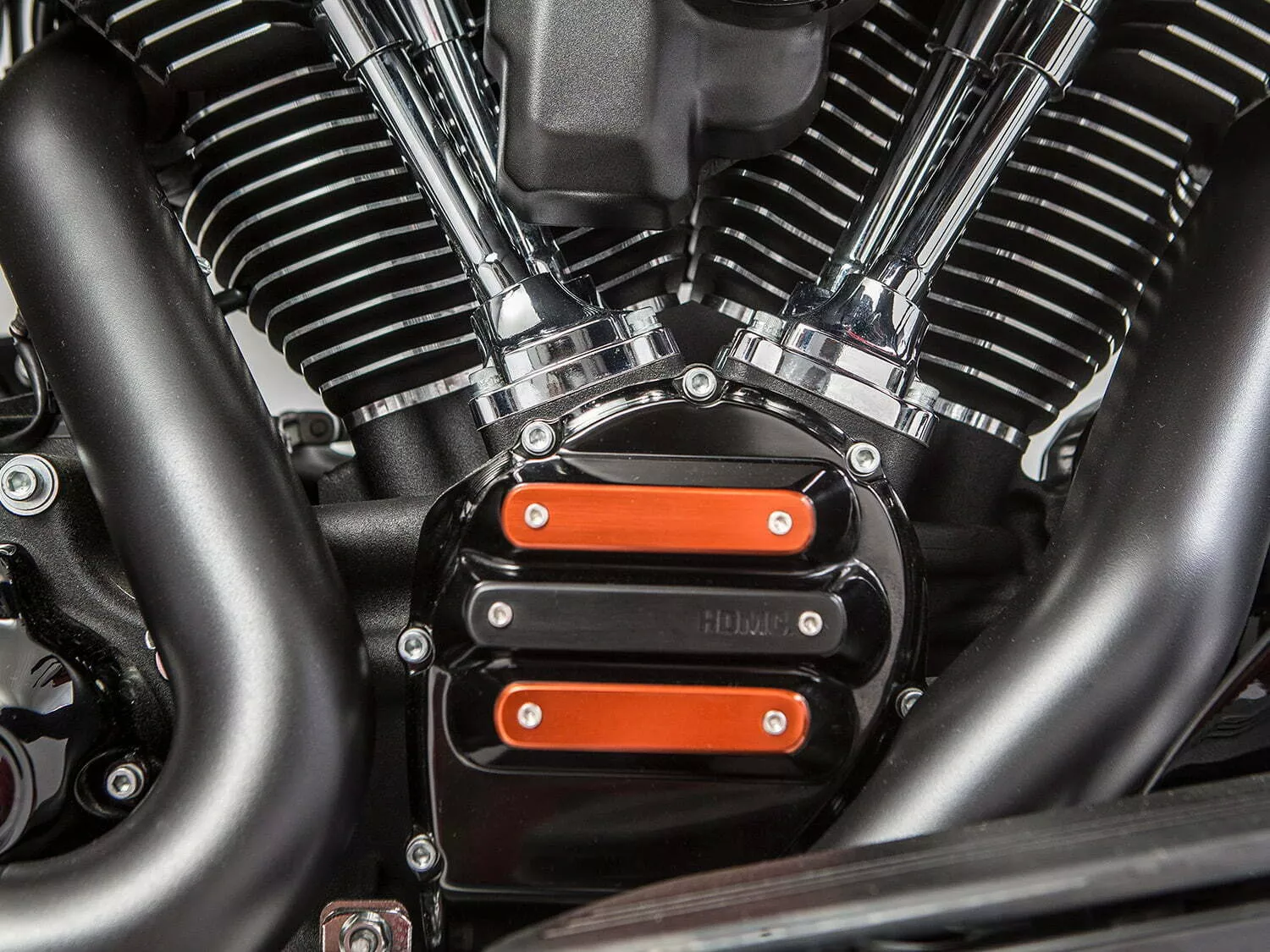 If you are looking to get nice gains in the old horsepower and torque departments, we highly recommend either the [Torque Kit or Power Kit] (/screamin-eagle-milwaukee-eight-stage-ii-torque-power-kits) from Screamin' Eagle; with one of those cam kits, there's no doubt you will feel the power boost. A great thing about either of those kits is they come with adjustable pushrods too, making the installation much easier. By not needing to tear down the rocker boxes, you save a lot of time as well as money (fewer gaskets needed).
---
Related Video:
---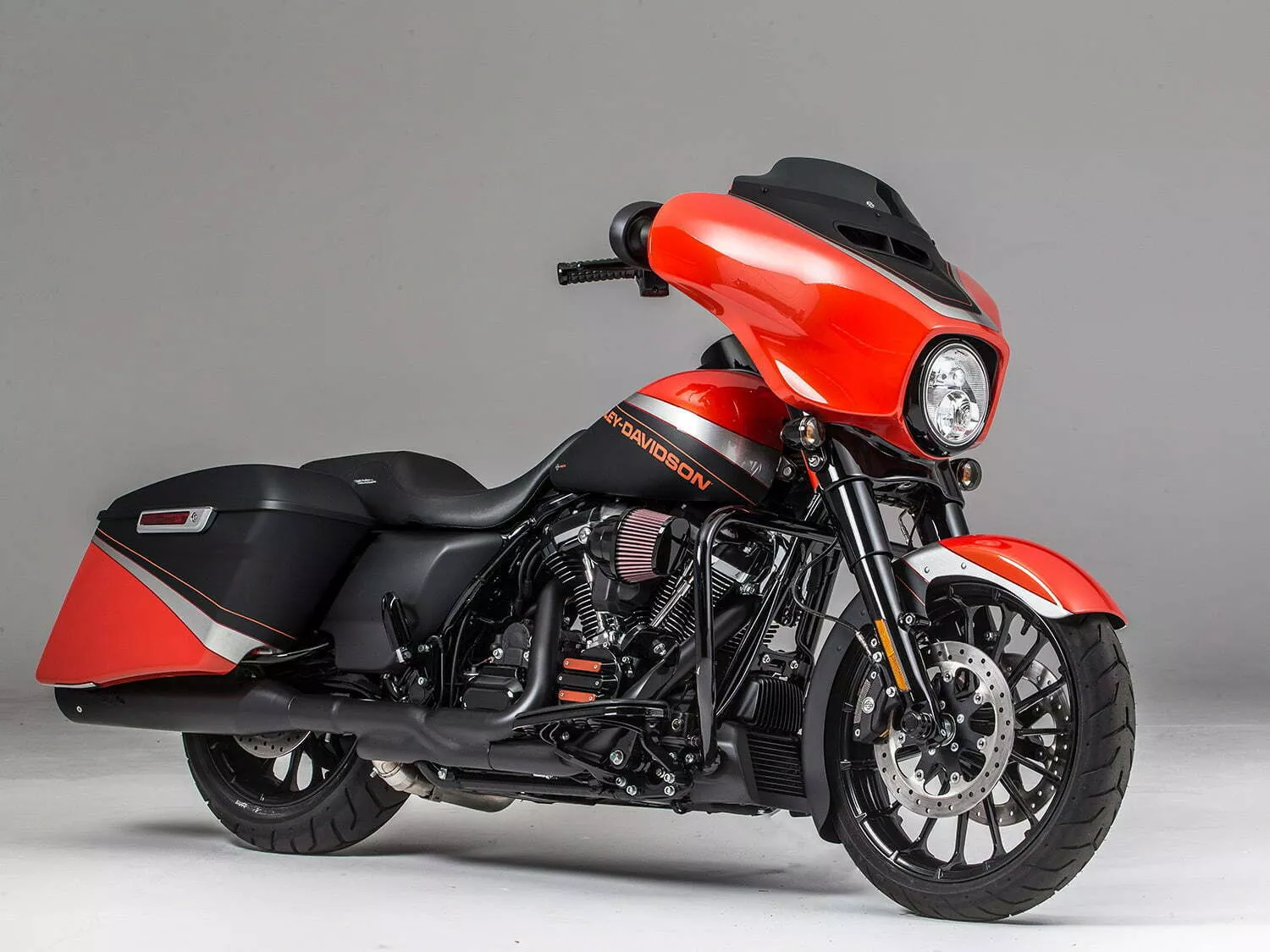 As for the aesthetic area of the build, we really hit the jackpot with the Grandstand paint set. The mixture of orange, flat black, and brushed aluminum makes for a pretty rad end result. We got our hands on the matched orange inner fairing as well as the Chopped Tour-Pak to round out the paint. The Grandstand is the Limited Series set for the Touring models this model year. There are only 150 serialized paint sets available for purchase, so if you are interested, reach out to your local dealer to see if any are still available.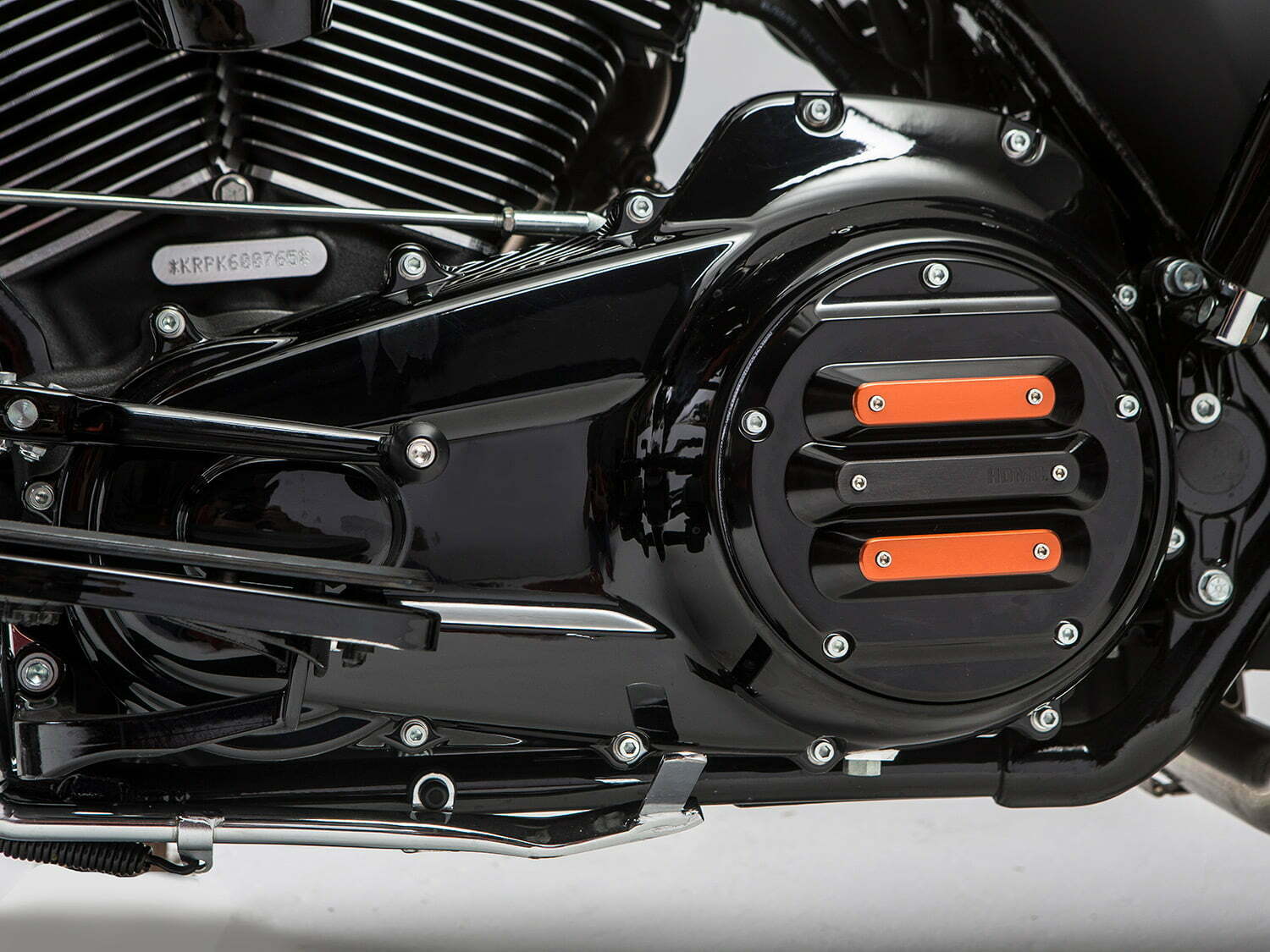 The paint really went well with the blacked-out engine covers and front end that comes standard on the Specials, but I would be a bit leery about adding this scheme to a standard model, with all that chrome all over the place. Other cool additions to this bike were a few engine covers from the new Dominion line. These covers have built-in interchangeable inserts, so you can custom-tailor each cover to your liking.
Specifications