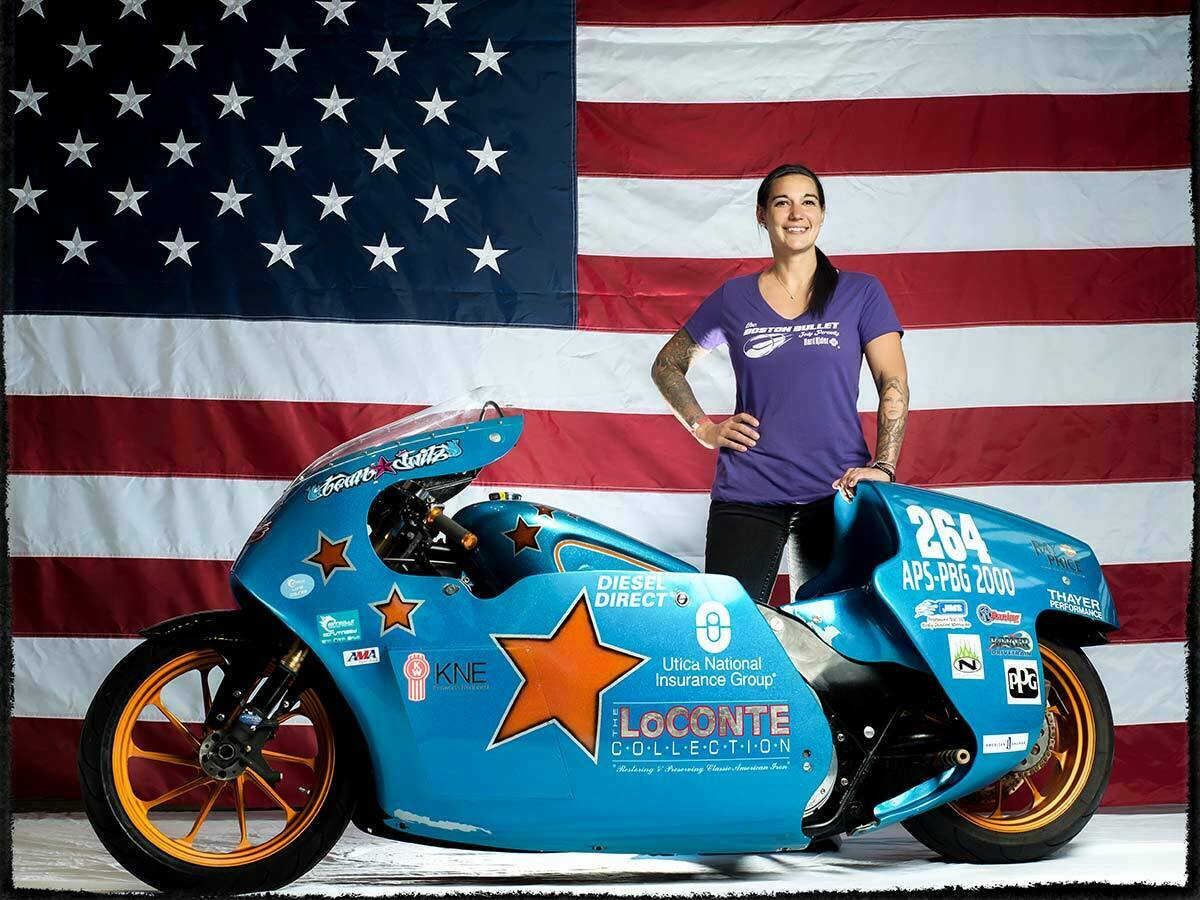 Describe yourself in three words.
I love horsepower.
What are you currently building?
Restoring/customizing a 1963 H-D Scat for Michael Lichter's exhibit Old Iron, Young Blood and giving my '93 FXR a Perewitz makeover.
What was your first bike?
A Buell Cyclone that was my brother's. He gave me a wicked-good deal on it!
What is your all-time favorite bike?
My racebike, 264! Who wouldn't love an American motorcycle that goes over 200 miles per hour?
Why did you choose to work in the motorcycle industry?
Because I love two wheels! And I want to carry on the Perewitz legacy. I also think the motorcycle industry chose me too.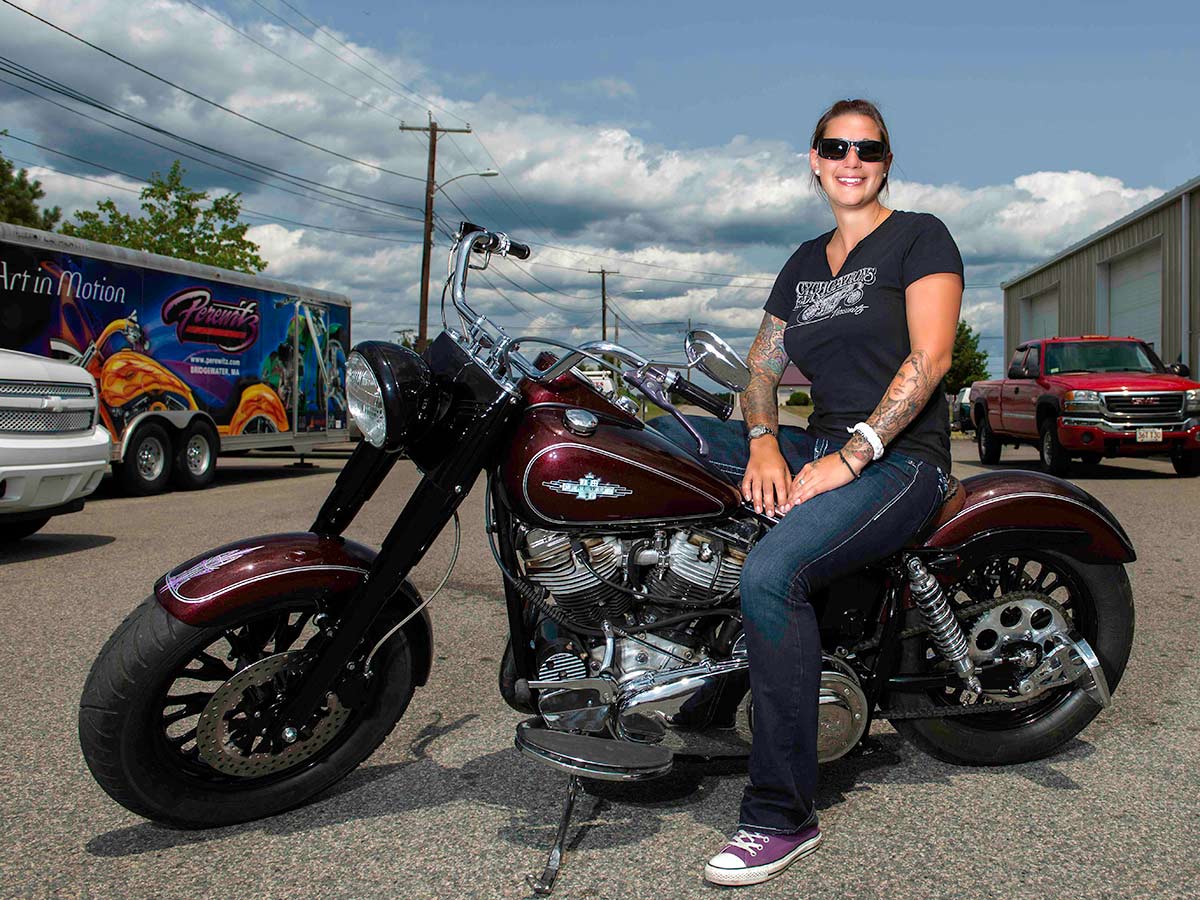 What do you think the future of the motorcycle industry is?
Hmm. That's a good question. Let me ask my crystal ball. I hope that the trend moves toward older bikes and small shops. You can't build/buy a new old bike. One of my first bikes was a 1963 Panhead. I love that bike. It is kickstart only, so whether it was 15 years ago when we rebuilt it or today, people still stop and look at it! And hopefully more business goes to small shops/garages. This is where the soul of the industry is. Our shop, Perewitz Cycle Fab, will always remain a smaller shop—not too big where the passion for motorcycles and the quality of work gets lost.
What is your greatest life achievement so far?
Being the first woman on an American V-twin to go over 200 miles per hour! And holding 15 land-speed records. That will always bring a smile to my face. Ha! I'm smiling right now.
What has been your biggest regret to date?
Not racing younger, but I don't usually regret anything because we can't change the past. It is what it is. I am just glad I didn't start five years from now.
What inspires you?
My dad! He absolutely has a passion for motorcycles. To be in the same industry for over 40 years is more than a love. He hasn't become a millionaire (yet, anyway), but he still enjoys going to work every day, even on the weekends, and always makes time for customers and fans.
Who are your three all-time favorite bike builders?
Well, my dad [Dave Perewitz], Roger Goldammer because he builds some wicked-cool stuff and he's fast, and probably Donnie Smith. Donnie is another guy who is in it for the passion, not for money or fame.
Any last words?
I have been so lucky to grow up in the motorcycle industry. This industry has some great people in it, and I am very happy to call them my friends. Cheers to all the builders and enthusiasts that keep this industry going because they are passionate about two wheels!