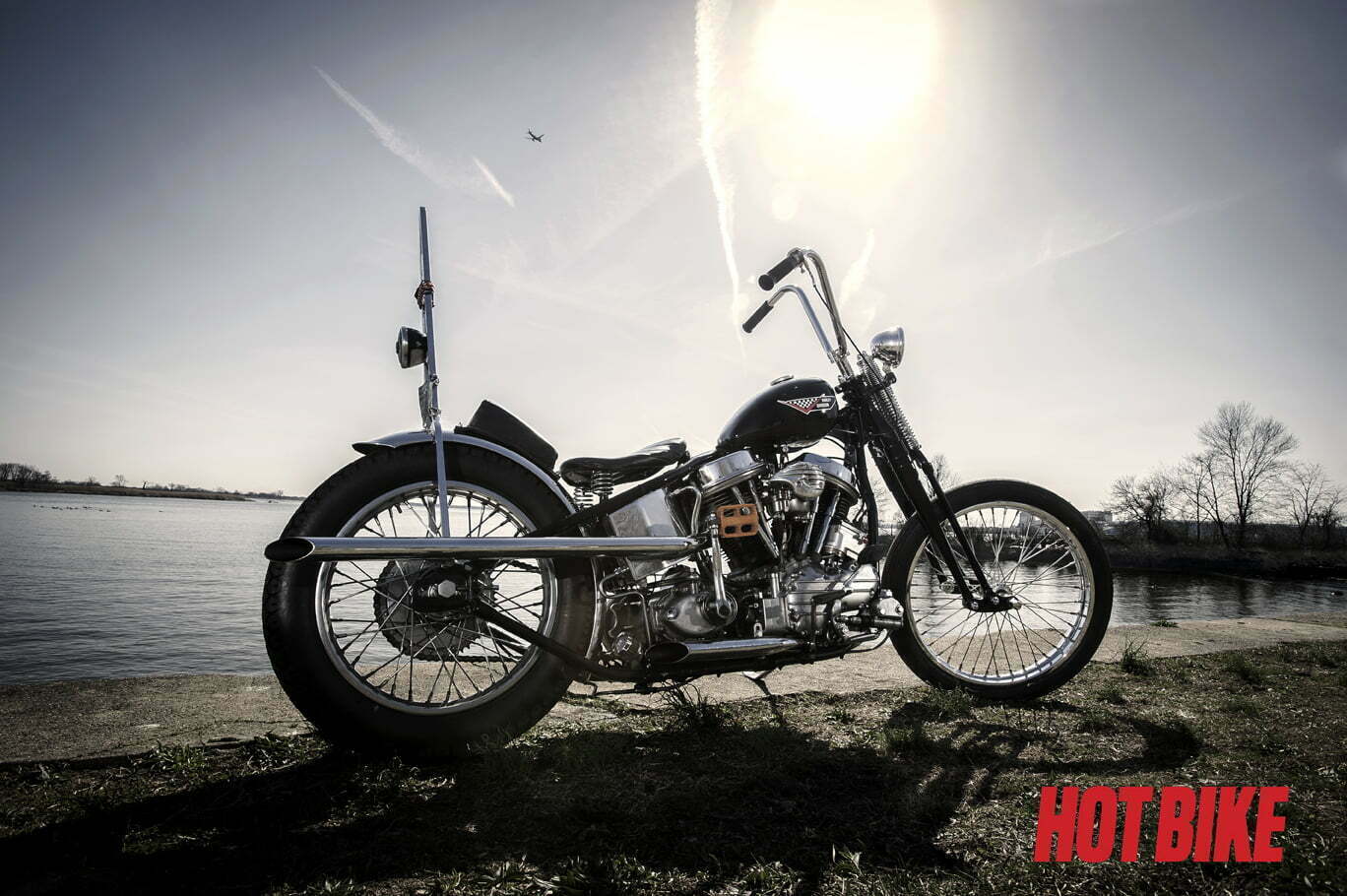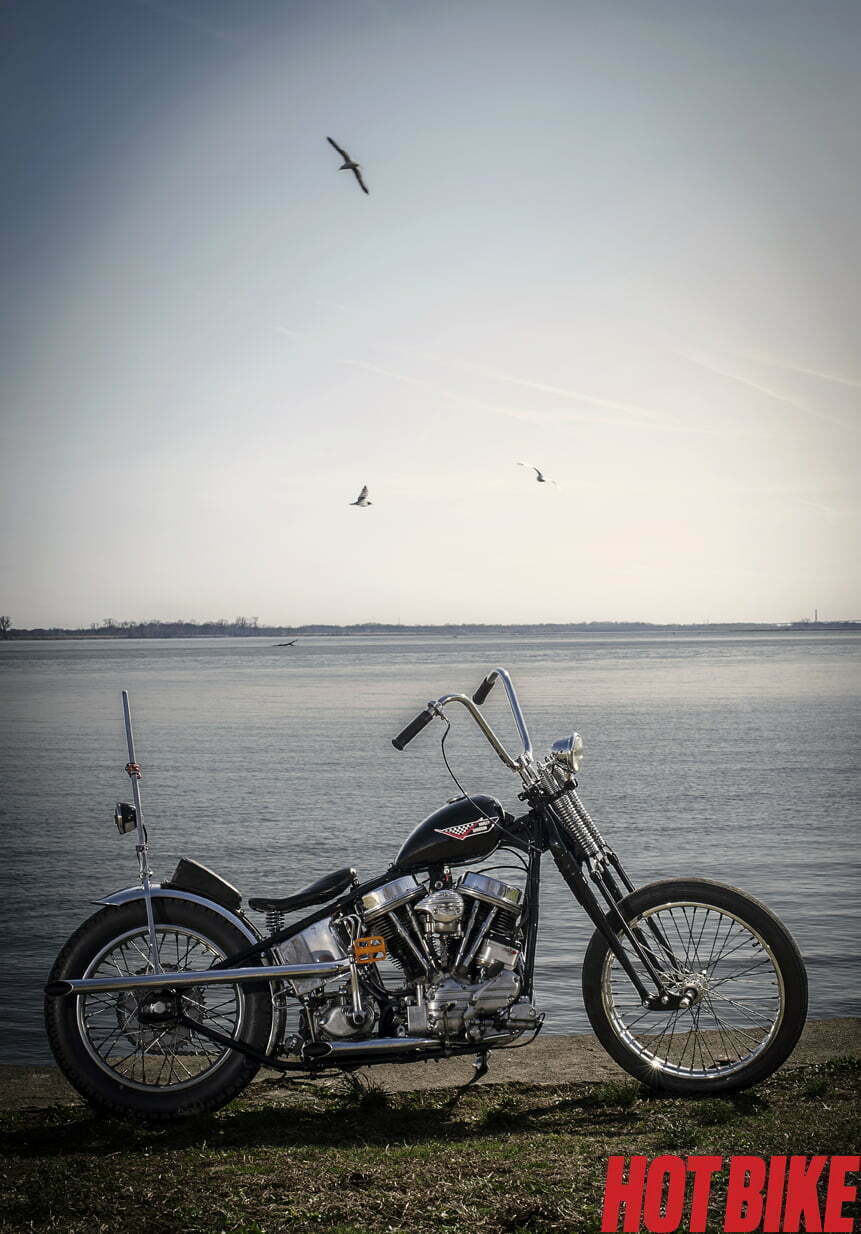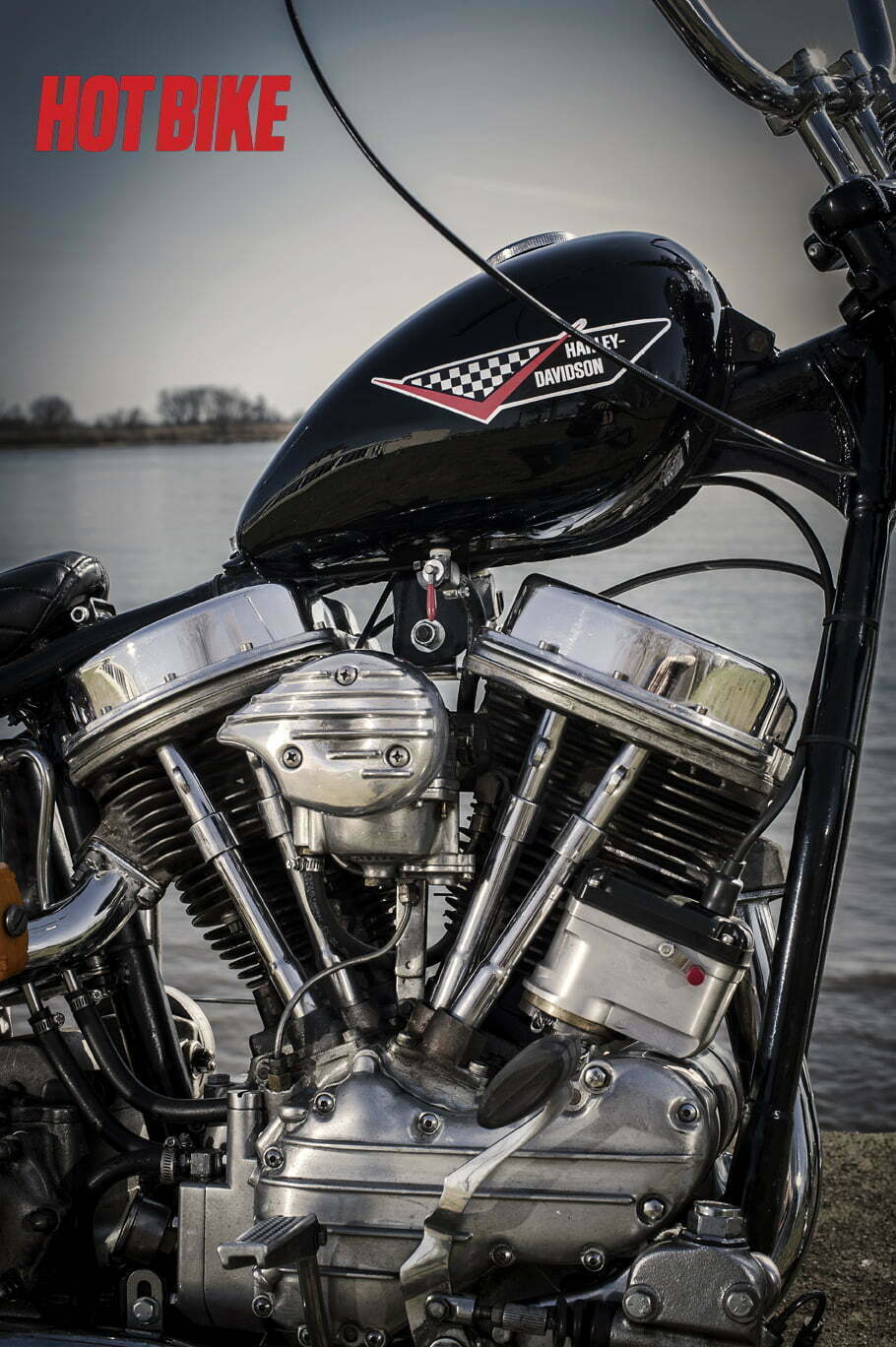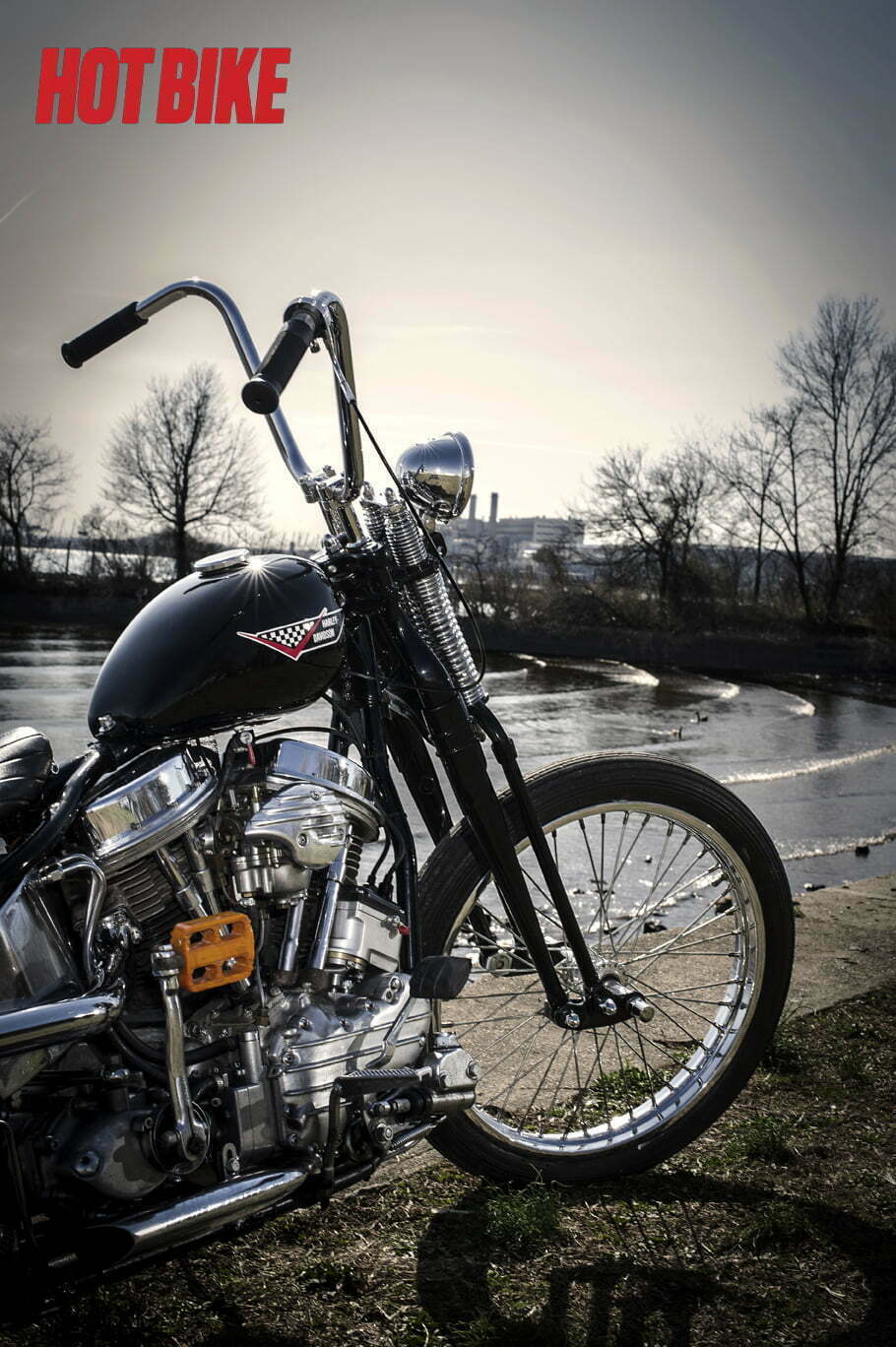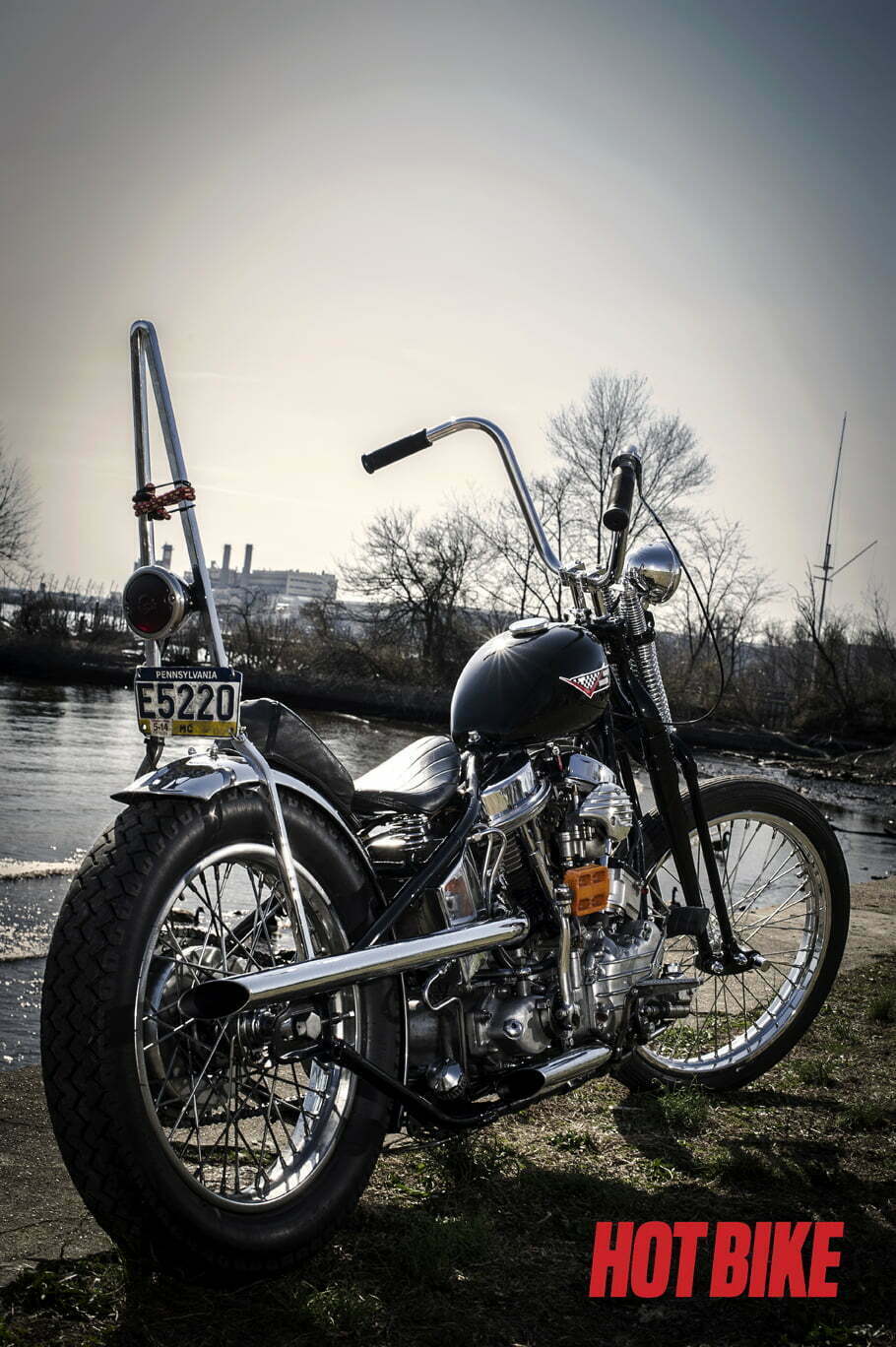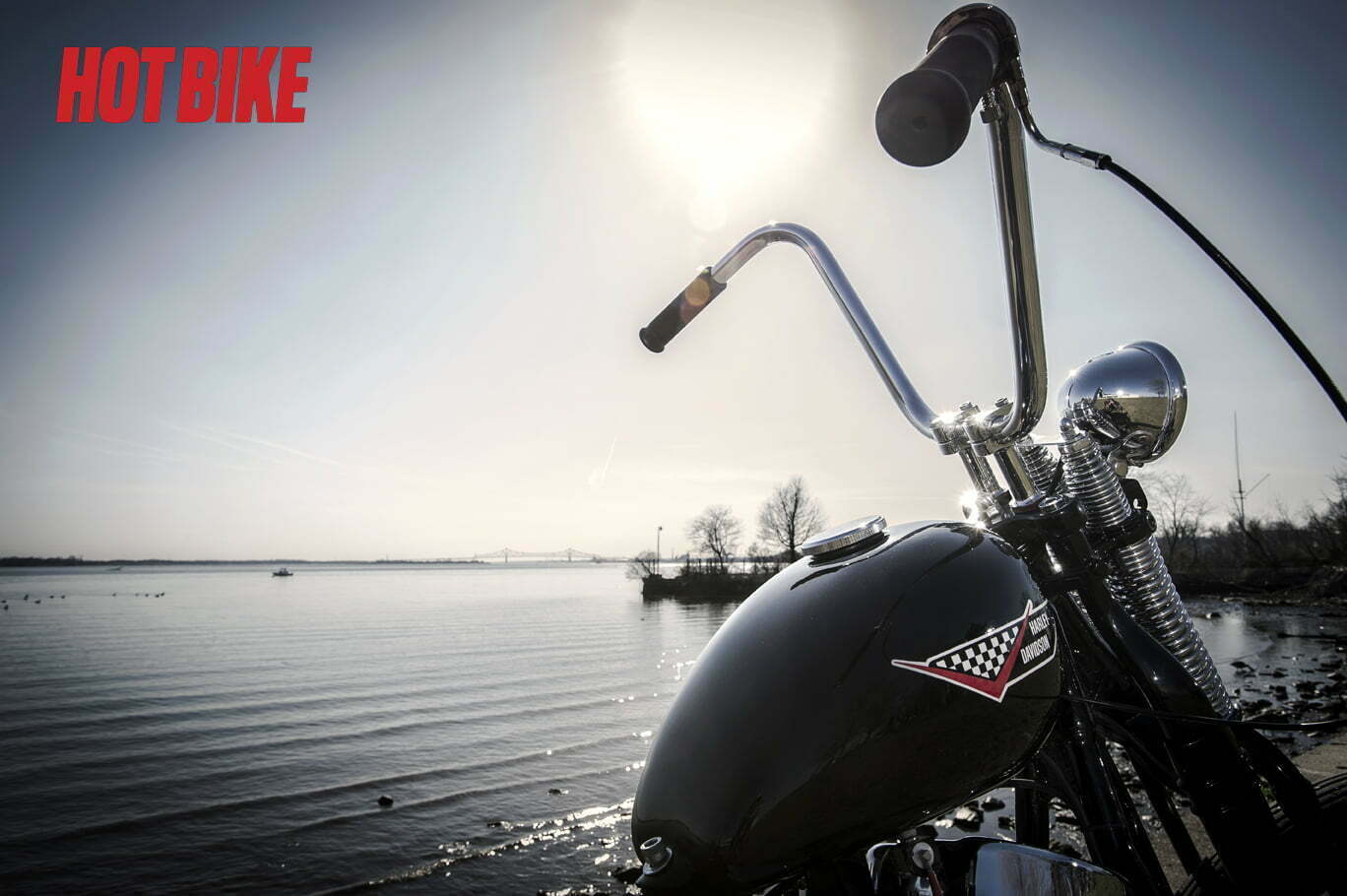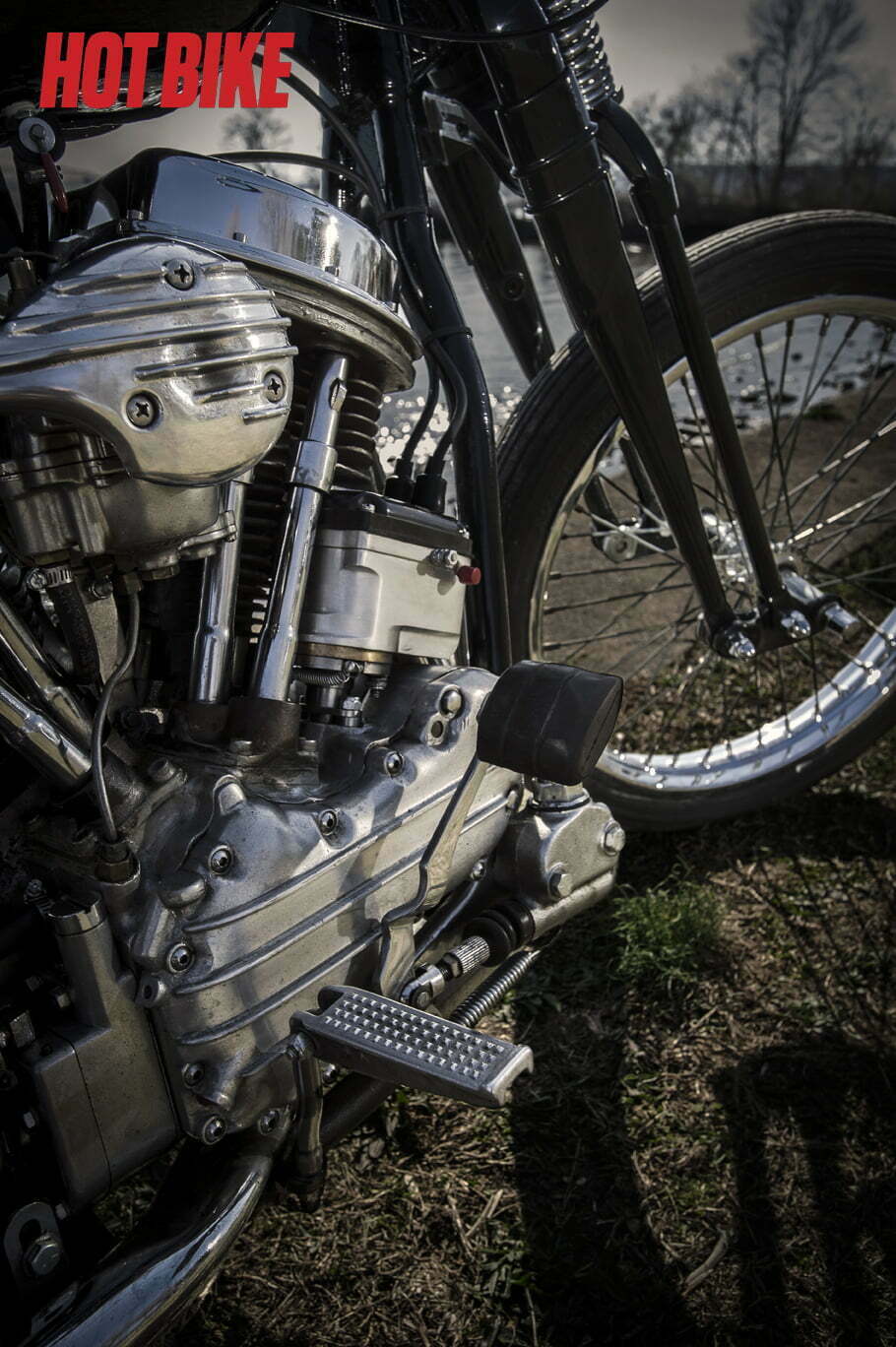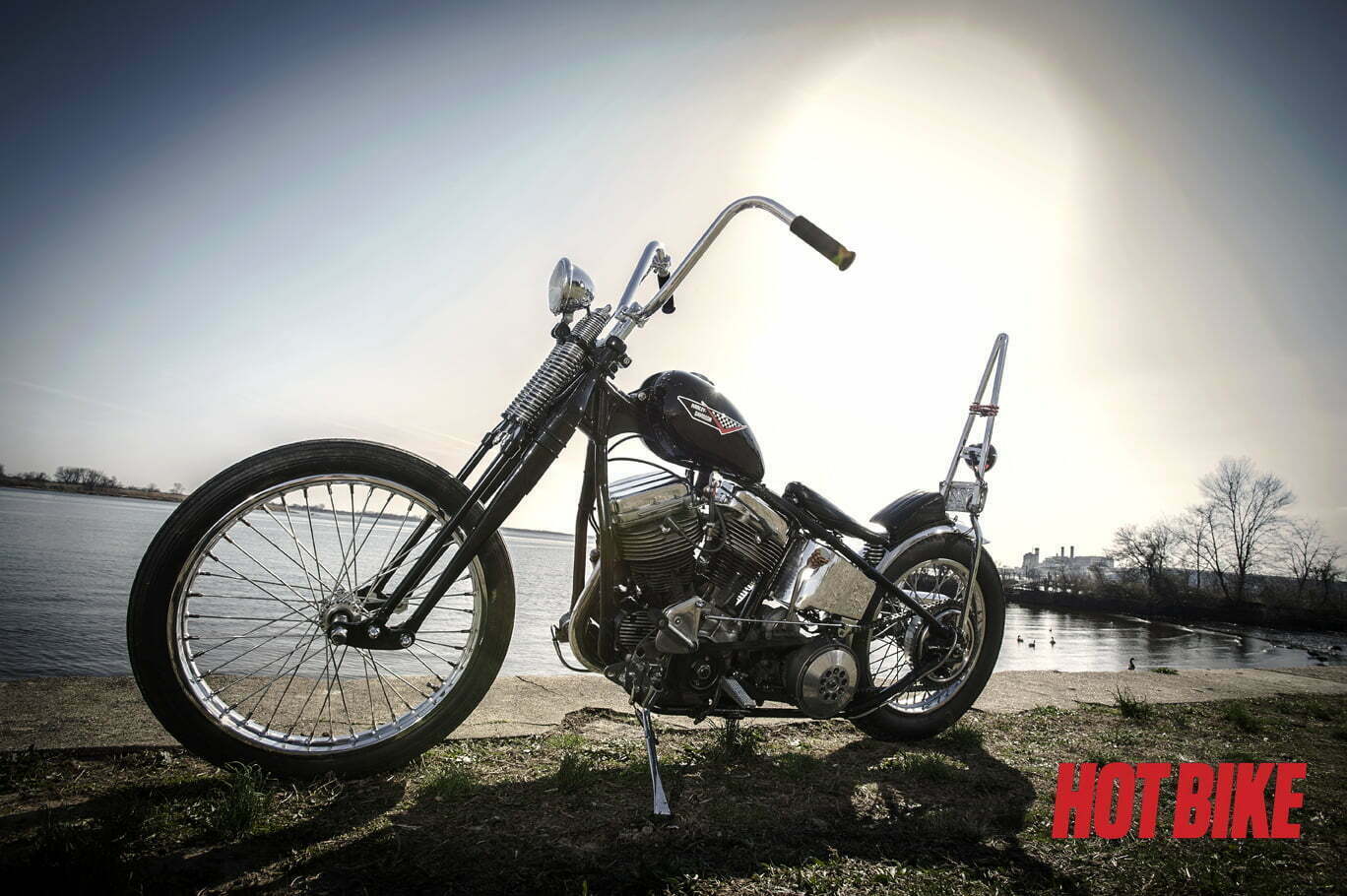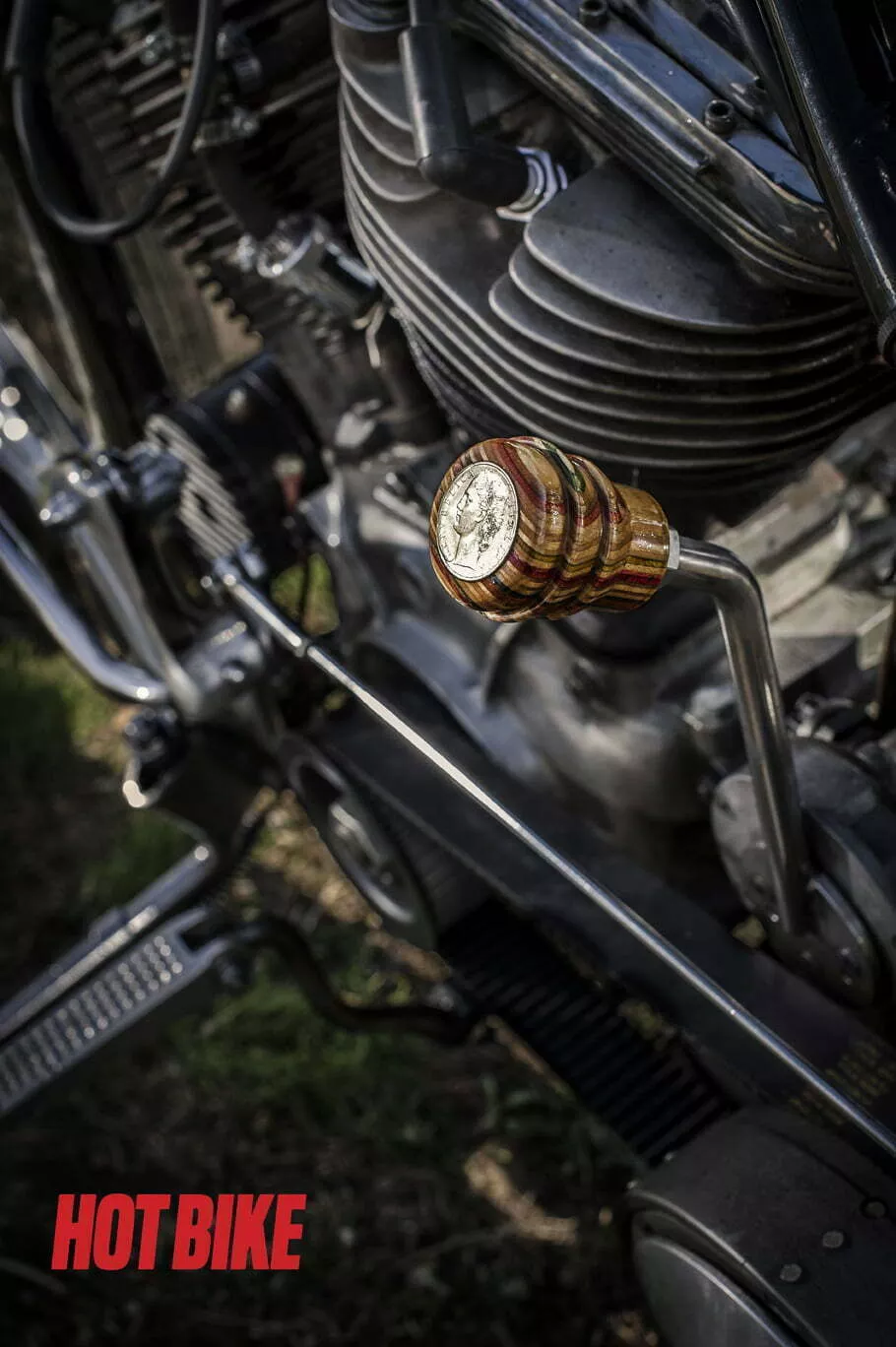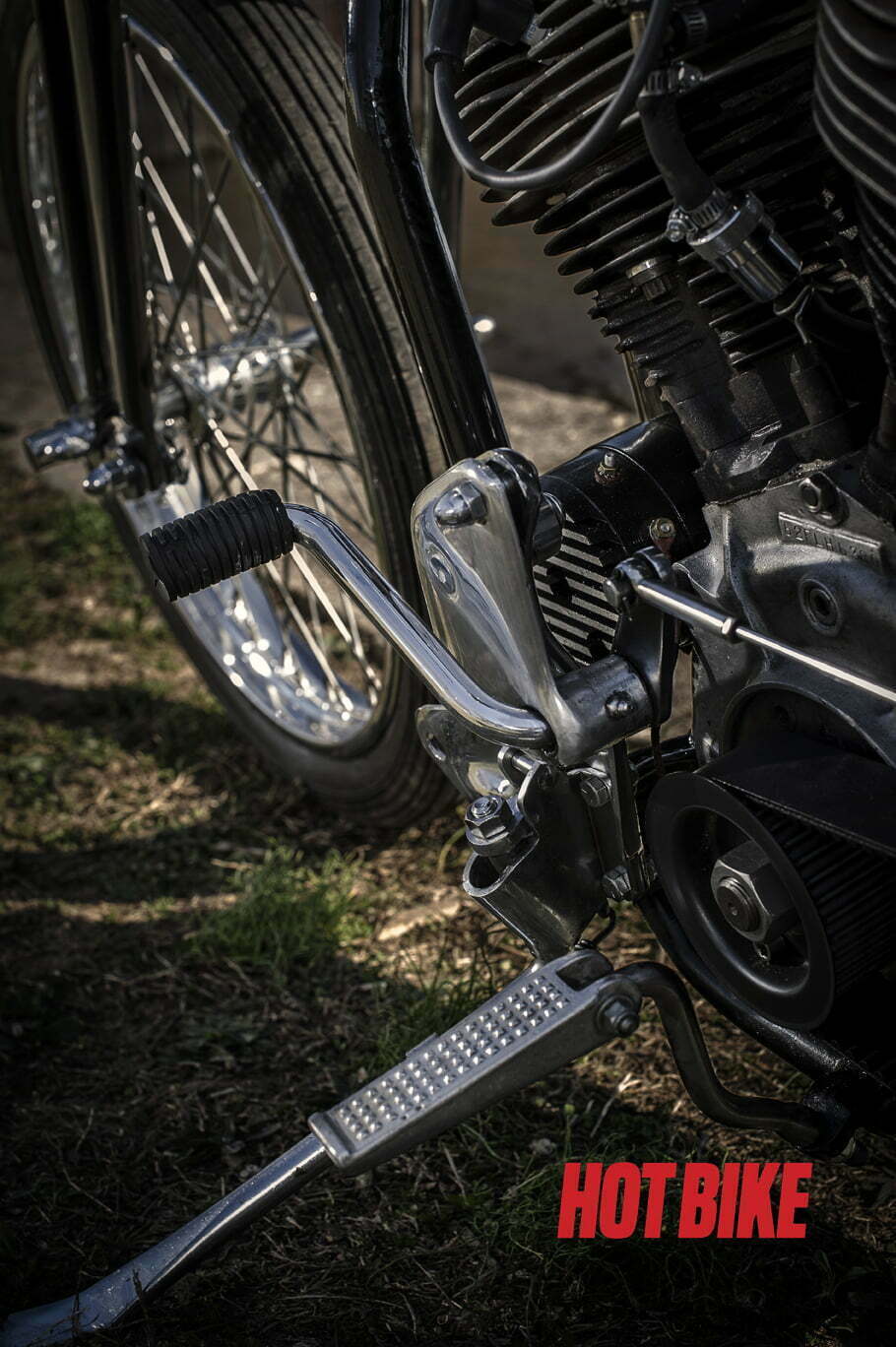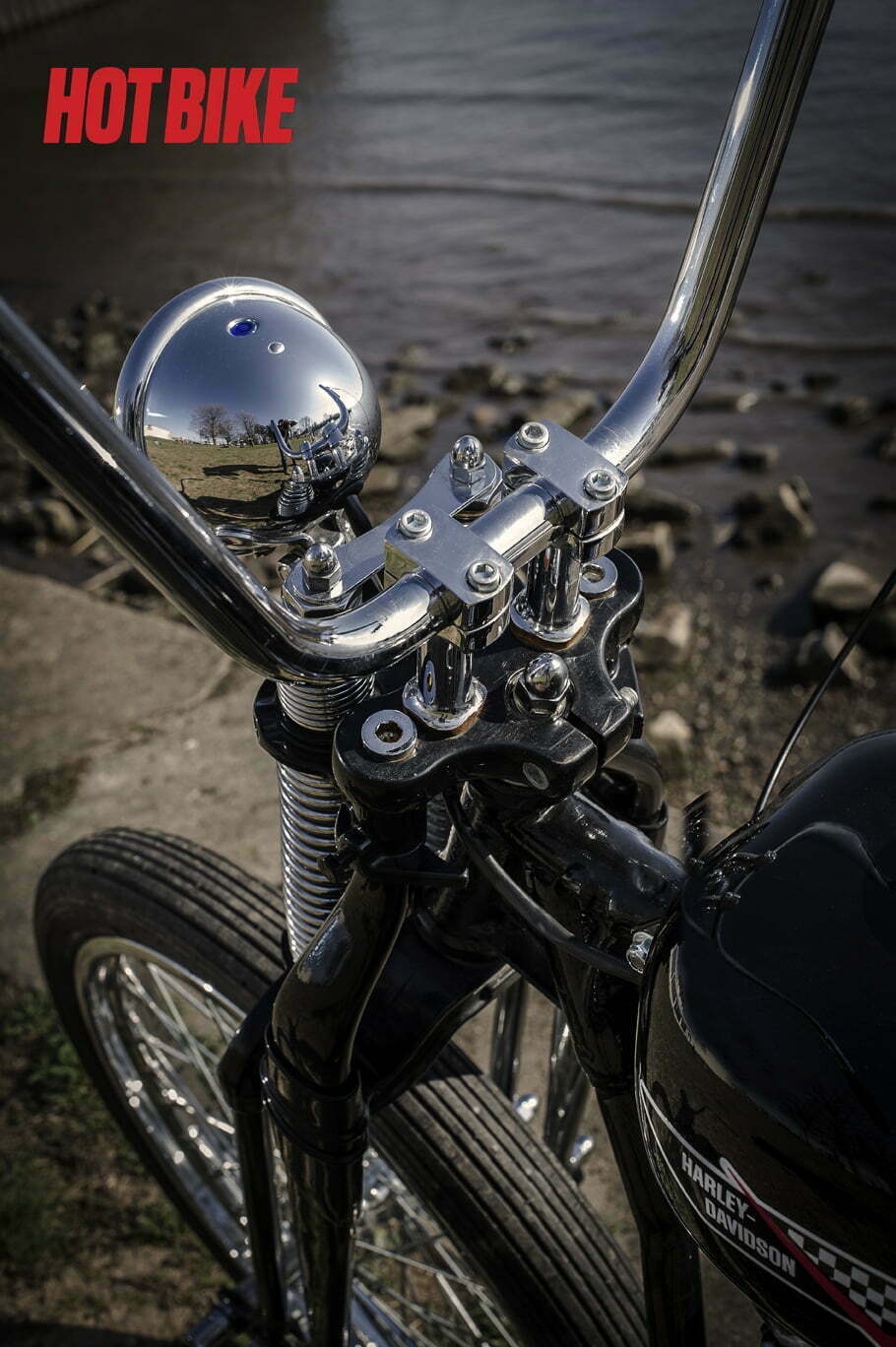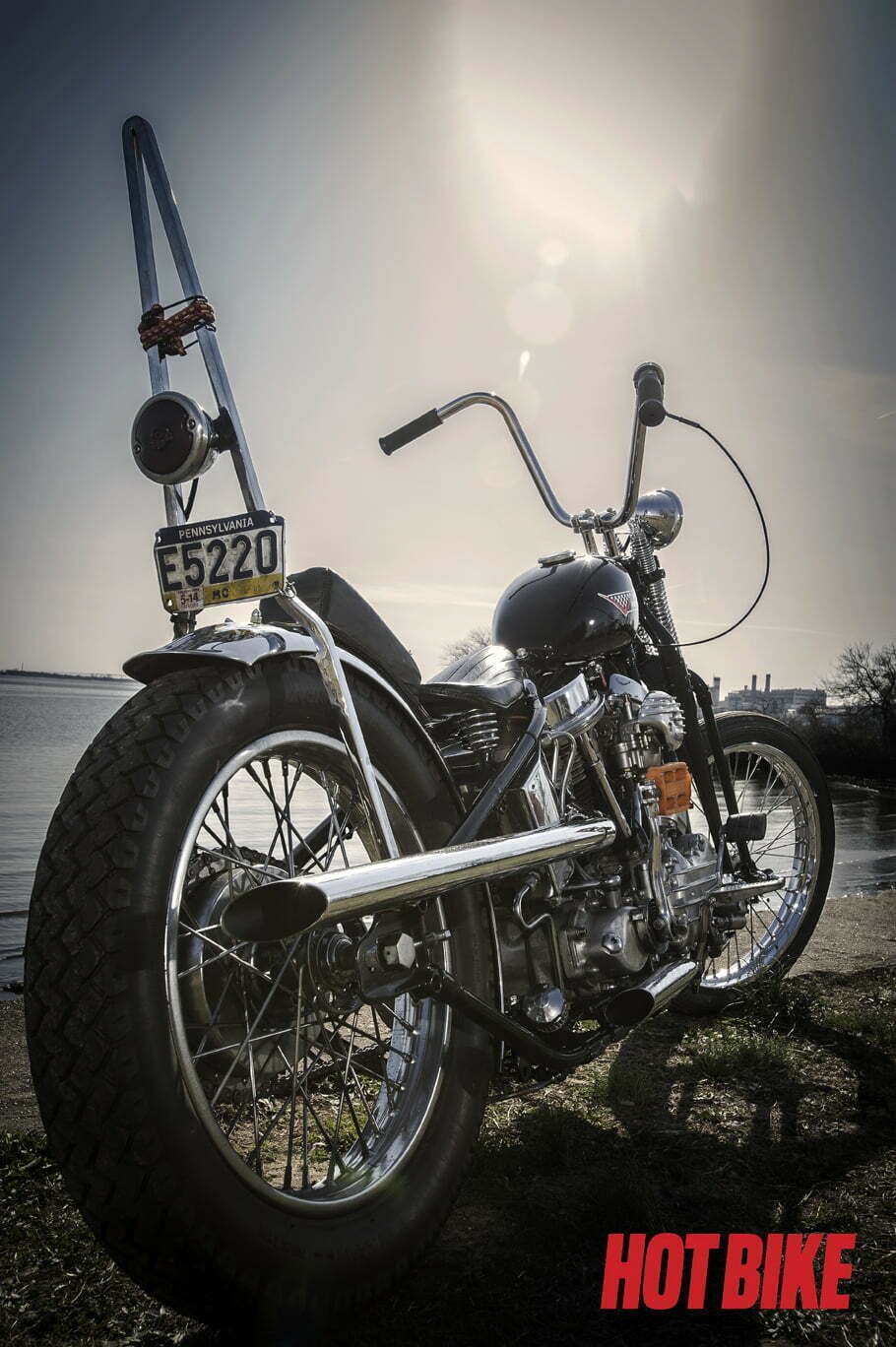 Q just finished up building his 1962 FL, and when he did I was really stoked on how it turned out and really wanted to shoot it. So I headed up to Philly, we made it happen, and it was an awesome weekend, to say the least, of shooting and hanging out with all the FOTS (Freak Out The Squares) guys. Q's Pan was first actually a guy named Clark's bike. Clark decided he wanted to part it out, so Q ended up with basically the meat and potatoes from Clark's abandoned build. Q got the frame, motor, trans, and a few other core goodies.
The backbone of the frame was severely cracked, so Q handed it off to his friend Karl. Karl put in a whole new backbone and straightened it out to make it legit for high-speed tomfoolery. Q scored this particular springer front end from Mike D., who is yet another FOTS brother. Again, that's the thing about all the FOTS brothers; they all lend a hand in everyone's builds. They all have something they are good at and always are down to lend a hand to one another to get their bikes up and running and safe. They really do look out for one another and take care of each other like a family should. Mike D. donated the bars to the build and fabbed up the shifter out of stainless for Q's bike. The motor was completely gone through by Gary Delfico over in New Jersey and is as right as rain. The peanut tank and rear brake drum setup came from Nick's Cycles after crawling around and digging through his stash. The man "Fingers" gave him a set of his handmade mids that keep Q's feet up high and dry.
When it came time for paint, another brother in the family came to the rescue. Bill Jenkins, a.k.a. "Von Doodle," took the tank to Folcroft Vo-Tech, where he teaches autobody repair and paint. Von had the students do the bodywork on the tank and fender, and then he taught them all another lesson when he sprayed it gloss black.
Q spent a lot of nights in his garage with the guys mocking it up and talking about it. But I am sure that more beers were consumed than actual work was done. At the end of the journey, Q really wanted this bike to have a classic look, so he, his brothers, and friends really came through making this build a truly once-in-a-lifetime event.