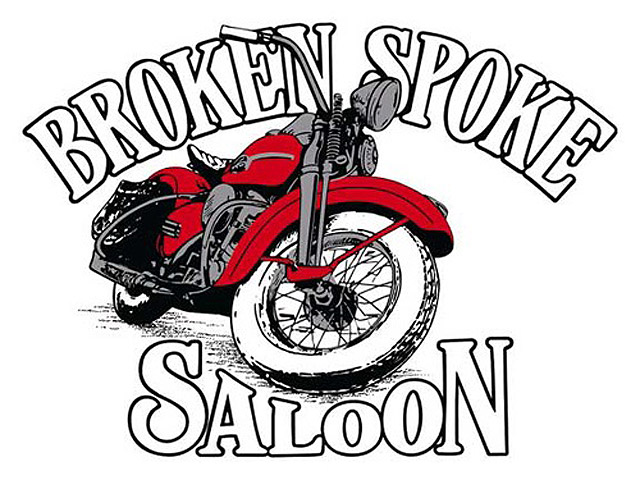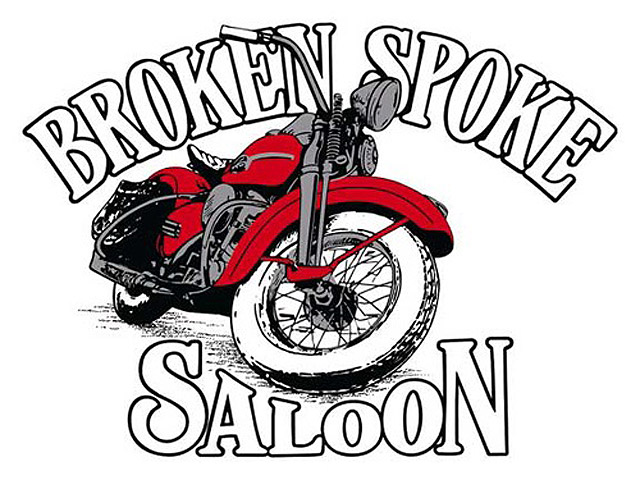 (Daytona, FL — April 4, 2011) - The Broken Spoke Saloon in Daytona was the place to be March 4th – 12th during DAYTONA BIKE WEEK 2011! This year's event was filled with a great line-up of musical acts paying tribute to rock and roll's elite, as well as amazing motorcycle events. In addition, the Broken Spoke Saloon hosted a "Riding with Angels" (RWA) fundraiser that earned over $6,000 for families in need and gave away a custom-made motorcycle to one lucky entrant.
Throughout the week, "Riding with Angels" sold raffle tickets and even had people shave their heads to help raise money for the foundation's goal of helping families with financial assistance for funeral expenses when the loss of a loved one is the direct result of a motorcycle accident. Overall, the event raised $6,200 and they were able to give away a custom motorcycle modeled after the one that founder Rosemary Smith's late son had intended to build for her before his death in 2005.
"I could never have asked anyone or any group to make us feel more at home, than the Broken Spoke Saloon has since we've been working with them," said Rosemary Smith, Founder & President of "Riding with Angels." "The organization has taken us under their wing and has truly been a partner for 'Riding with Angels.' The Broken Spoke Saloon has allowed us to come out three different times to spread the word about our mission of assisting families of victims of motorcycle accidents and we couldn't be more proud to be affiliated with such a world-class organization."
Daytona Bike Week served up more good fortune for RWA when a very loyal Broken Spoke customer offered the generous gift of a second custom bike for RWA's future fundraising efforts. "This bike will pay for an estimated ten biker funerals", says Rosemary Smith.
The Broken Spoke Saloon's 2011 DAYTONA BIKE WEEK celebration showcased motorcycles' chrome and clamor with daily loud pipes contests and the infamous Baker Smoke-down, Showdown and S&S; Smokeout closed out the week's festivities. Bike Week wouldn't have been complete without the Broken Spoke's legendary live music, drink specials, hot contests and beautiful barmaids.
RWA will again be at the Broken Spoke and selling raffle tickets for their 2nd bike during Laconia Motorcycle Week in June and at the Broken Spoke Campground in Sturgis in August. However, they rely on sponsors to fund their travel expenses. To help out RWA as a sponsor, visit their website at: www.RidingWithAngels.org. For more information on the Broken Spoke's locations and rally dates, visit: www.BrokenSpoke.com.
| | | |
| --- | --- | --- |
| 2011 Broken Spoke Saloon Calendar | | |
| Grand Strand Rally | Myrtle Beach, SC | May 13 – 22 |
| | | |
| Laconia Motorcycle Week | Laconia, NH | June 11 – 19 |
| | | |
| Sturgis Motorcycle Rally | *Sturgis, SD | Aug 1 – 14 |
**Plus **- the Broken Spoke Saloon Bar & Restaurant in Laconia, New Hampshire is now open from May – November!
***Early bird discount rate for the Broken Spoke Campground at Sturgis 2011 is available now through mid-April! Act fast to take advantage of this amazing opportunity to save money and reserve your spot while they last. **
About the Broken Spoke Saloon:
The Broken Spoke Saloon is the world's biggest biker bar, with locations across the country. There are two Broken Spoke Saloon locations in Sturgis, SD plus one in Daytona, FL; Myrtle Beach, SC and Laconia, NH. You're bound to be close to one of them, so stop by during the next rally!