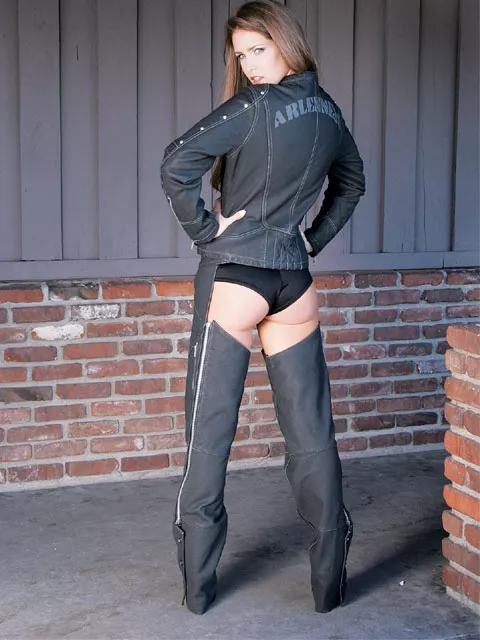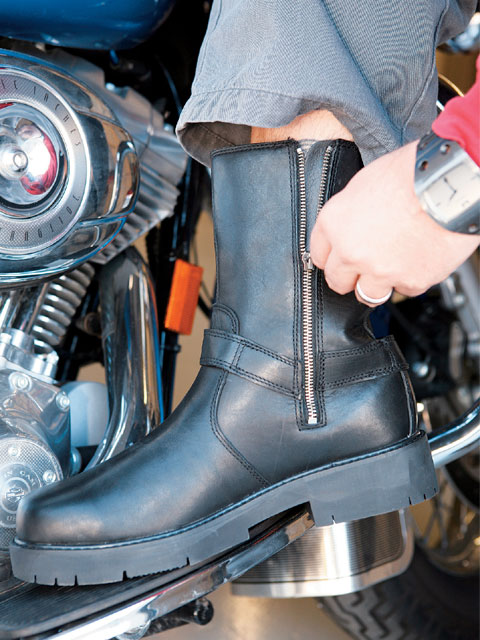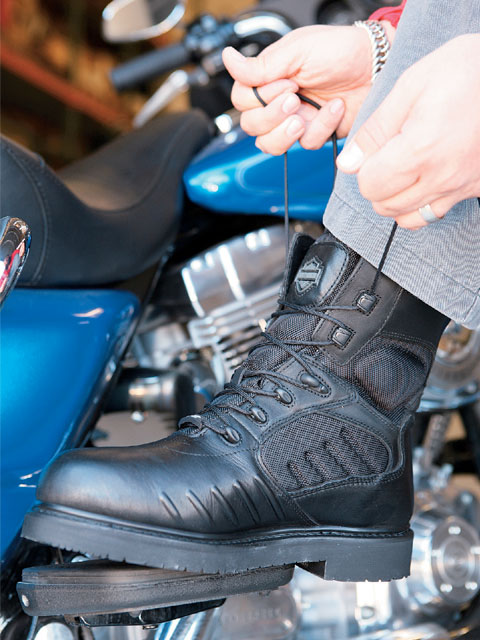 Here at HOT BIKE, we get mega-info on the latest and greatest riding gear sent in by manufacturers. "Riding Essentials" gives us the opportunity to show you the goods and tell you what we think. This month's gear is from Harley-Davidson and Arlen Ness. Remember to check back each month, as we will continually mix things up.
Ness Is More
Instead of plain-Jane riding apparel, especially when it comes to the ladies, Arlen Ness offers leathers with just the right amount of style. Take the drum-dyed cowhide Cheyenne jacket and Durango chaps seen here. With custom embroidery and adjustable buckles on the jacket, paired with the stonewashed chaps that feature an adjustable lace-panel back, this leather duo combines just the right amount of style without going overboard. This apparel doesn't skimp on comfort-the jacket features a fleece lining and pre-curved arms, while the chaps have a cuttable hem and power-stretch inner thigh panel. The Cheyenne jacket is available in sizes XS-XXL, and the Durango chaps in sizes XS-XL. You can find this gear and more by checking out www.dragspecialties.com or www.arlenness.com.
Stop in Your Tracks
Riding boots need adequate traction-without it, you could be SOL. One of the features that caught our attention with the men's SideStreet boots from Harley-Davidson is the patented Brake Pad rubber outsole with multi-directional grip. A full-cushion sock lining provides comfort, while an inside zipper offers convenient on-and-off access. With an oil-resistant outsole and cement construction, these boots are durable and traction-happy. The SideStreet boots are available in sizes 7-13. Get all the details at www.h-d.com or www.stepintoalegend.com, or by calling (800) 637-7001.