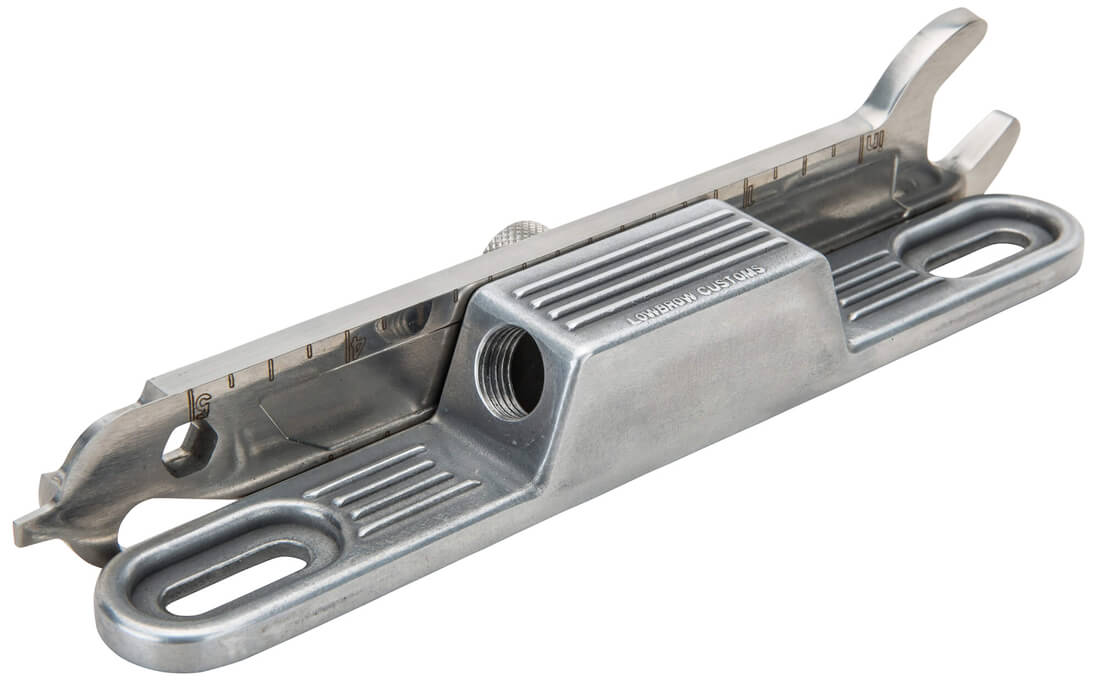 Like a lot of things, spare spark plugs are a better-to-have-it-and-not-need-it proposition. More so when you're on a long run, laying in stores for the trip. Storage space is gold while touring and veteran riders are Tetris masters when it comes to maximizing capacity. Lowbrow Customs new Round-the-World Spark Plug Holder can help with that.
The RTW (Round-The-World) Spark Plug Holder comes complete with a cold-forged, 304 stainless steel multi-tool which allows you to swap out your spark plugs without having any other tools on hand. The RTW Spark Plug Holder will fit on any motorcycle with a USA-sized motorcycle license plate. The slotted, investment-cast aluminum spark plug holder will mount at the top or bottom of any license plate, or on the backside of your license plate bracket as long as there is room. Simply unbolt your license plate, bolt the RTW Spark Plug Holder in place and thread in a spare pair of spark plugs. The wrench multi-tool includes a spark plug gapper, an inch and metric ruler, bottle opener, straight screwdriver blade and 1/4″ hex driver. Spark plugs not included!
There are two versions of the RTW Spark Plug Holder, one for 14mm spark plugs, which are found on Harley-Davidson Panheads, Shovelheads, 54-85 XLs and 84-99 Evo Big Twins. The 12mm version works for models with 12mm spark plugs such as 86-up H-D Sportsters and 99-up Twin Cams.
For more details or to place your order call toll-free 1-855-456-9276 or visit www.lowbrowcustoms.com/rtw
Lowbrow Customs is based in Brunswick, Ohio, USA and has been at the forefront of design in custom motorcycle parts for bobbers and choppers since 2004. The RTW Spark Plug Holder is the latest in a line of moto parts and accessories from Lowbrow to outfit you for your next adventure.
Check out killer custom iron from Lowbrow Customs and other builders!