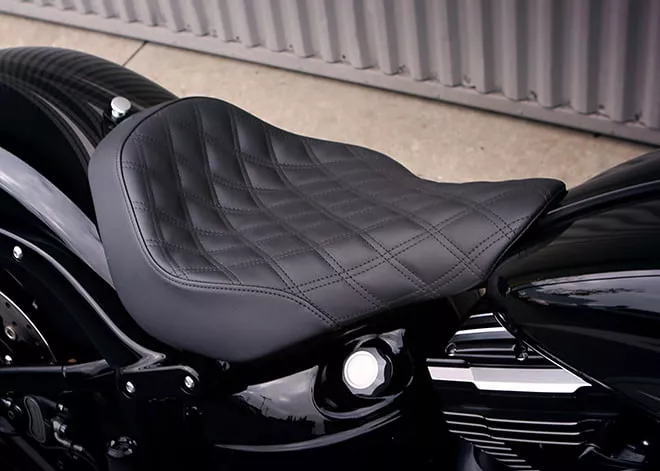 Much like a set of exhaust pipes, a custom seat is a really fast, simple way to change up the style on a stock Harley-Davidson. Choosing the right or wrong seat (or pipe) can also affect ride quality. Companies like Saddlemen know this and keep this in mind when designing new stuff with which to customize your ride.
Saddlemen's new Renegade LS for 2013 through 2017 Harley Davidson Softails was created for a single purpose: create a comfortable stylish minimalistic seat for your solo ride. This slammed solo is built to streamline and complement the Softail Breakout while maintaining the comfort riders have come to expect from every Saddlemen seat. Built with the company's exclusive GEL-Core Technology and featuring a beautiful lattice stitch pattern, this solo saddle's Gel-Core insert is engineered to dampen, divert, and deflect energy to create a smooth, therapeutic ride.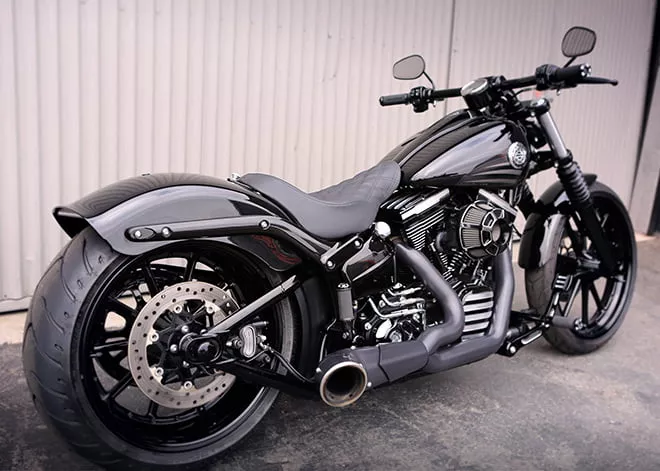 A quick look at the Renegade LS reveals that styling and good looks were not compromised for comfort. The Renegade LS enhances and complements other accessories and upgrades, providing the finishing touch for the 2013-2017 Harley Softail Breakouts.
Saddlemen seats are available at most local motorcycle shops that are served through Drag Specialties.