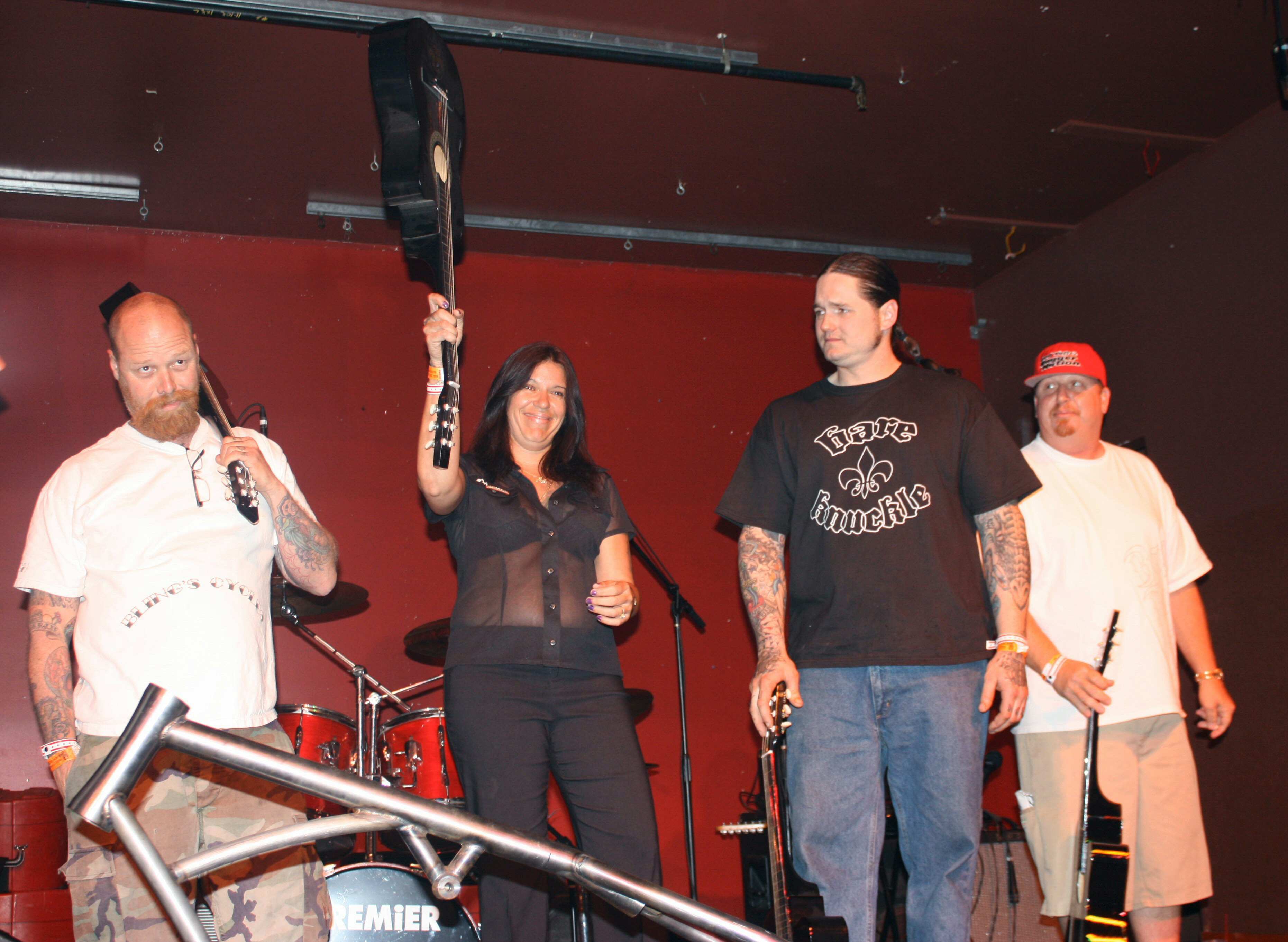 NEW ORLEANS.. 2009–The Seminole Hard Rock Roadhouse and its rolling fleet of customs was proud to participate in New Orleans' first annual Bike Week, held May 6-10, 2009, as a featured attraction at the Easyriders V-Twin Bike Show
Seminole Hard Rock Roadhouse Rocks New Orleans Bike Week
NEW ORLEANS–May 18, 2009–The Seminole Hard Rock Roadhouse and its rolling fleet of customs was proud to participate in New Orleans' first annual Bike Week, held May 6-10, 2009, as a featured attraction at the Easyriders V-Twin Bike Show.
The Roadhouse was open daily and showcased the latest work from some of today's hottest custom bike builders, including Athena "Chickie" Ransom of Vagabond Choppers, Bill Dodge of Bling's Cycles, Paul Wideman of Bare Knuckle Choppers and Paul Yaffee of Paul Yaffee Originals. The builders kicked off the inaugural event at the New Orleans Harley-Davidson Biker Bash with a traditional rock 'n' roll Hard Rock Guitar Smash helping to get New Orleans Bike Week off to a great start.
In addition to showcasing custom motorcycles, the Hard Rock Roadhouse rolled out its new collection of Hard Rock Fender guitars customized by some of the industry elite. The guitars made their debut at Daytona Bike Week and will be a permanent addition to the 2009 Roadhouse tour. A photography exhibit featuring some of the world's top custom builders by world-renowned motorcycle photographer Michael Lichter, Josh Kurpius and others was also on display.
"New Orleans Bike Week was a great event, and we were happy to be part of it," said Carrie Repp, producer of the Hard Rock Roadhouse and owner of R&R promotions. "The city of New Orleans and the bike week organizers were extremely welcoming, and we're confident New Orleans is on its way to becoming a major destination on the motorcycle rally circuit."
For more information on the Seminole Hard Rock Roadhouse, please visit www.hrroadhouse.com.