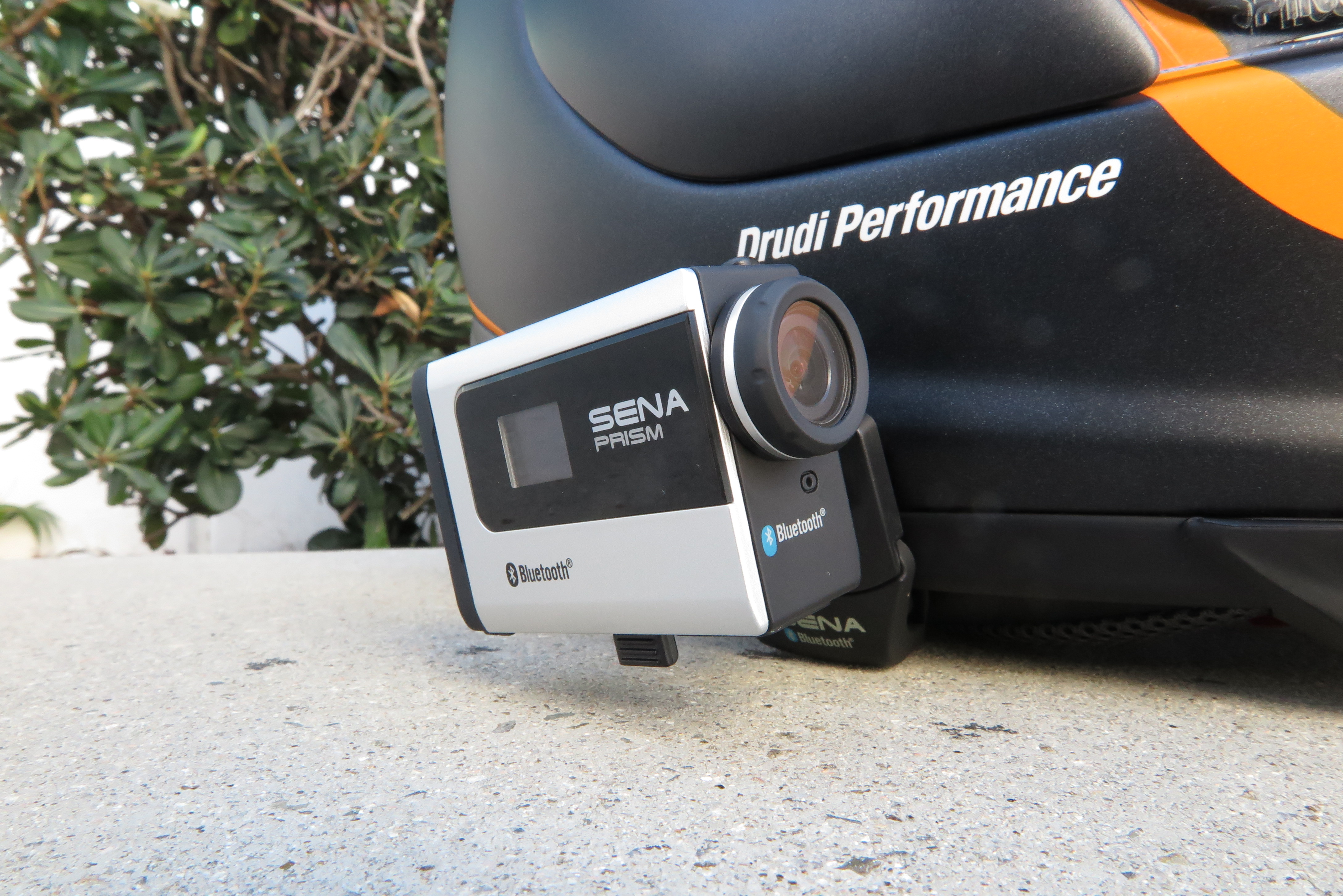 We cater to all types of bikers in Hot Bike. Many of our readers have never worn a helmet or have never been on YouTube, and we have a good amount of others who live a life of full-face DOT helmets and gawk for hours at Grumpy Cat videos. Who are we to judge what you wear and watch? Just know that we love you all for being who you are and doing what you do.
All this aside, for the more tech savvy we have Sena's Prism POV camera ($399) and 20S Communication system ($299). These two offerings from Sena work in tandem to bring you some pretty cool Bluetooth audio and POV video like never before.
The 20S is the most state-of-the-art motorcycle helmet intercom you can buy today. It features Bluetooth 4.0, Built-in FM radio, eight-way group intercom, voice command system, some really good quality headphones for streaming music, and a ton of other features.
When the 20S is paired to the Prism camera, great things happen. Video recording can be turned on and off with a push of the jog dial on the 20S intercom, voiceovers can be recorded using the microphone on the 20S for some very inventive narration scenarios, and the menu system of the Prism is also accessible by using the jog dial on the 20S intercom.
Both the 20S and the Prism kits come with a slew of helmet- and bike-mounting options and a great instruction manual for even the newest of newbies. Sena has also produced a Prism app to go along with the tried-and-true 20S app that allows Prism owners to adjust camera settings from their smartphone. The future is here, my friends. Relish it and show it to friends and family via Facebook!