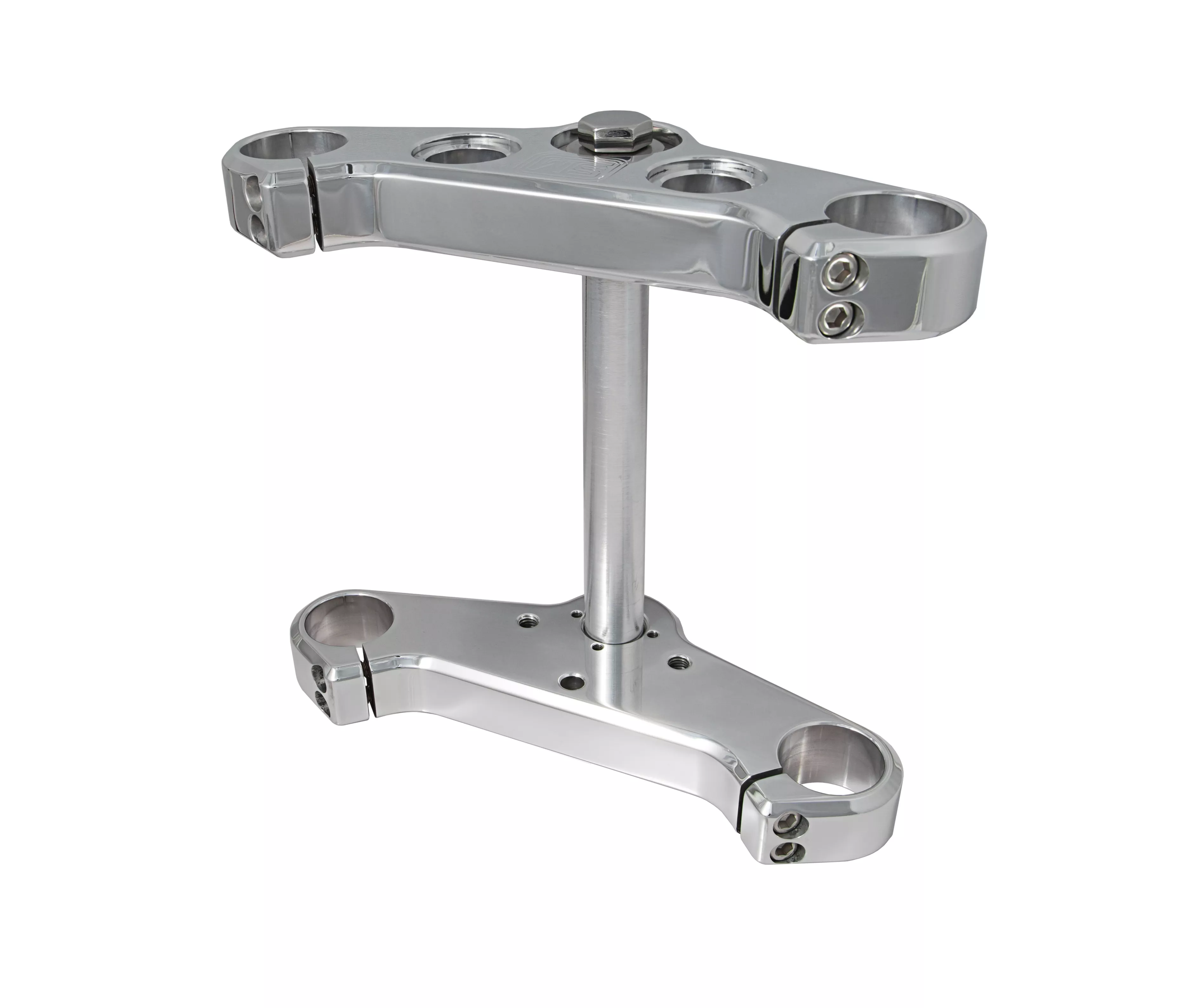 The Speed Merchant's 39mm Triple-Trees were designed for the Harley-Davidson Forty Eight model to enable the use of different risers and bars. The trees will accept wider wheel/tire combinations and are perfect for Flat Track racing set ups. Machined from 6061 aluminum, they're available in black anodized or polished finish. These trees are designed for better stability. With a modified offset to increase the trail, they provide more stability at speed. Installation requires a new separate headlight assembly and gauge relocation. Made in California.
For more information on these 39mm triple-trees and The Speed Merchant's other products, contact your local dealer or visit the company online at thespeedmerchant.net
Hot Bike has lots more for you to browse when it comes to new parts. Take a look here for our latest posts.