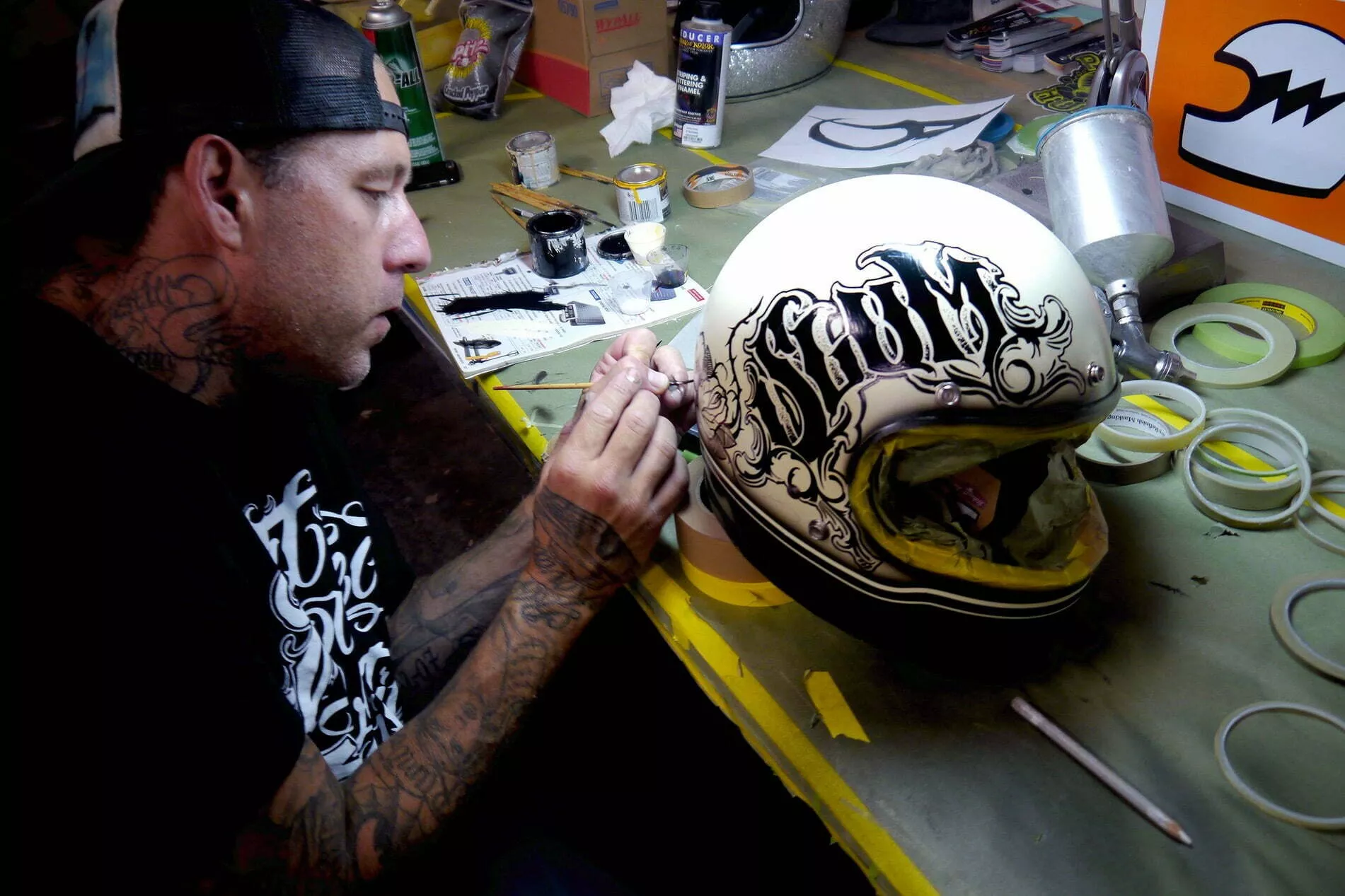 The 1st Annual SlumFest West kicks off tomorrow at Bandit Town in North Fork, CA. Set against the killer backdrop of the Sierra National Forest, the Central Cali festival is a celebration of music, camping, and most importantly, motorcycles. The all star lineup of musical acts includes Yelawolf, DJ Paul of Three 6 Mafia, and Bubba Sparxxx, among others. If this killer custom lid from famed painter Michael "Buckwild" Ramirez is any indication, the event's gonna be awesome.
We posted Buckwild's video documenting his work on the helmet on our Facebook page. Here you'll see the stills of it. It's awesome!
Events leading up to SlumFest West include the second annual Devil's Pass Bike Runs brought to you by Law Tigers Motorcycle Attorneys. Yelawolf's signature festival, SlumFest, launched in 2015, was welcomed by overwhelming support from both fans and industry figures alike. Due to the success of the first event, Yelawolf developed a vision of a more inclusive west coast version to complement the much awaited sophomore event in Nashville.
SlumFest West will be a culmination of 2 pre SlumFest kick off listening parties / bike nights for Yelawolf's highly anticipated album Trial by Fire. These listening parties will take place at San Diego Harley-Davidson and Quaid Harley-Davidson of Loma Linda, CA.