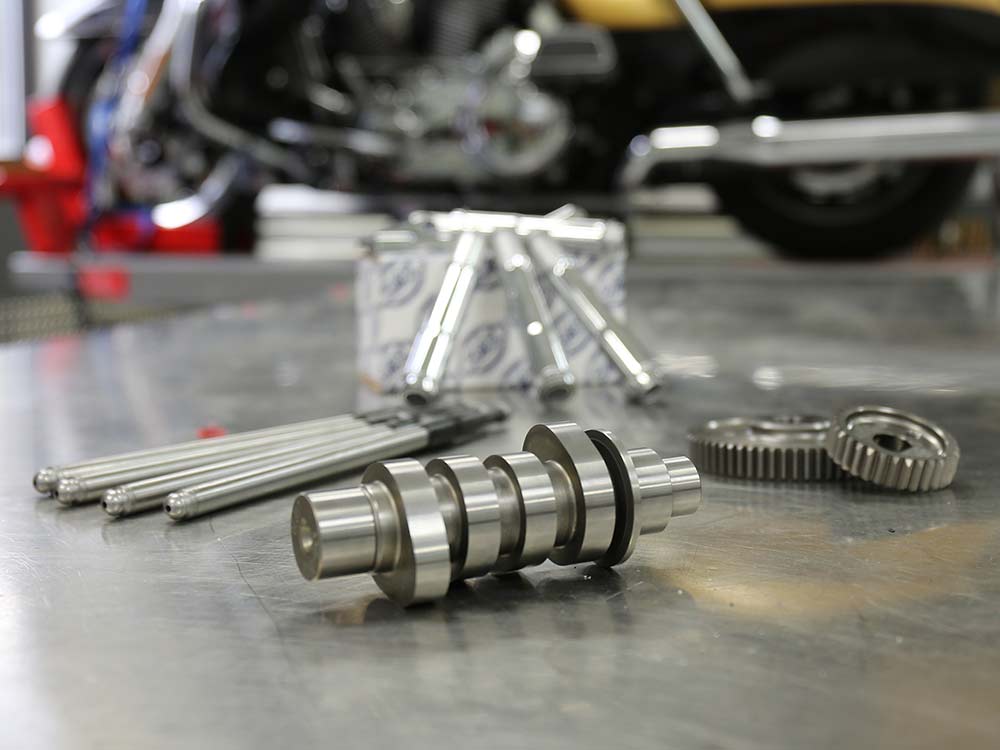 S&S Cycle has specialized in making power for close to six decades and that focus has been applied to each new generation of Harley-Davidson engines. The Milwaukee-Eight is no different and after months of R&D, dyno and ride time we are proud to launch a new collection of pure performance parts.
The S&S 475 cam hits the magical 100-horsepower-at-the-back-wheel mark and is available in gear or chain drive. Combined with performance intake and exhaust, that's a 32% increase in power. To make the job easier they are also offering their proven Quickee Pushrods, allowing for a cam install that does not require the top end be disturbed.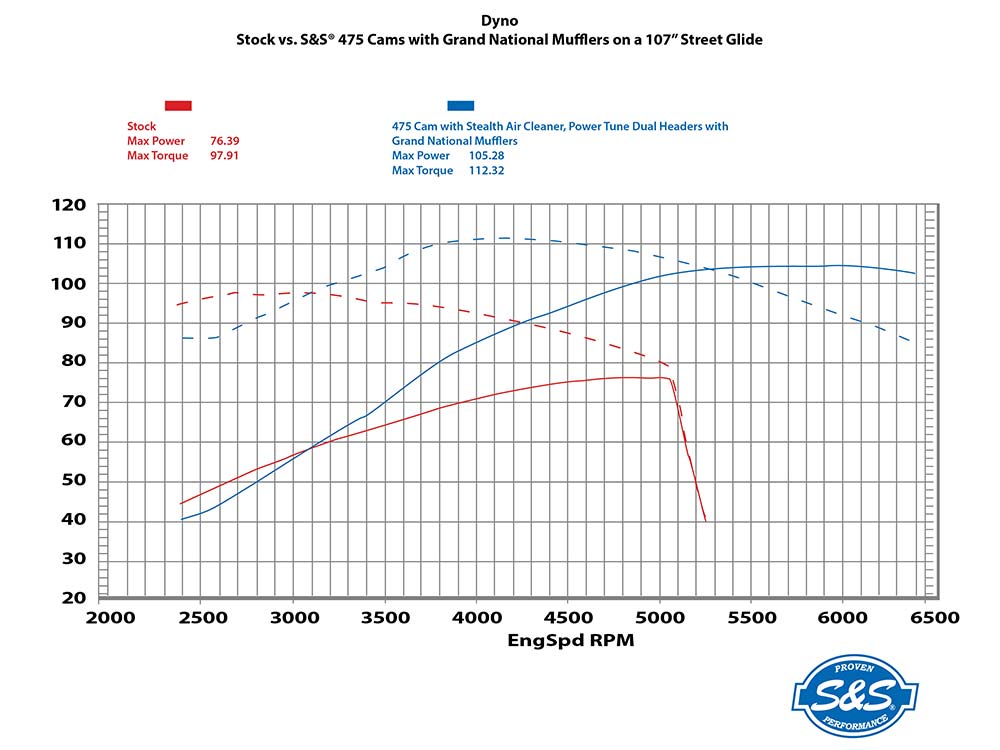 For even bigger power, check out the S&S 550 grind cam and heavy duty valve springs for the 114-inch touring and Softail models
Click here for more information.