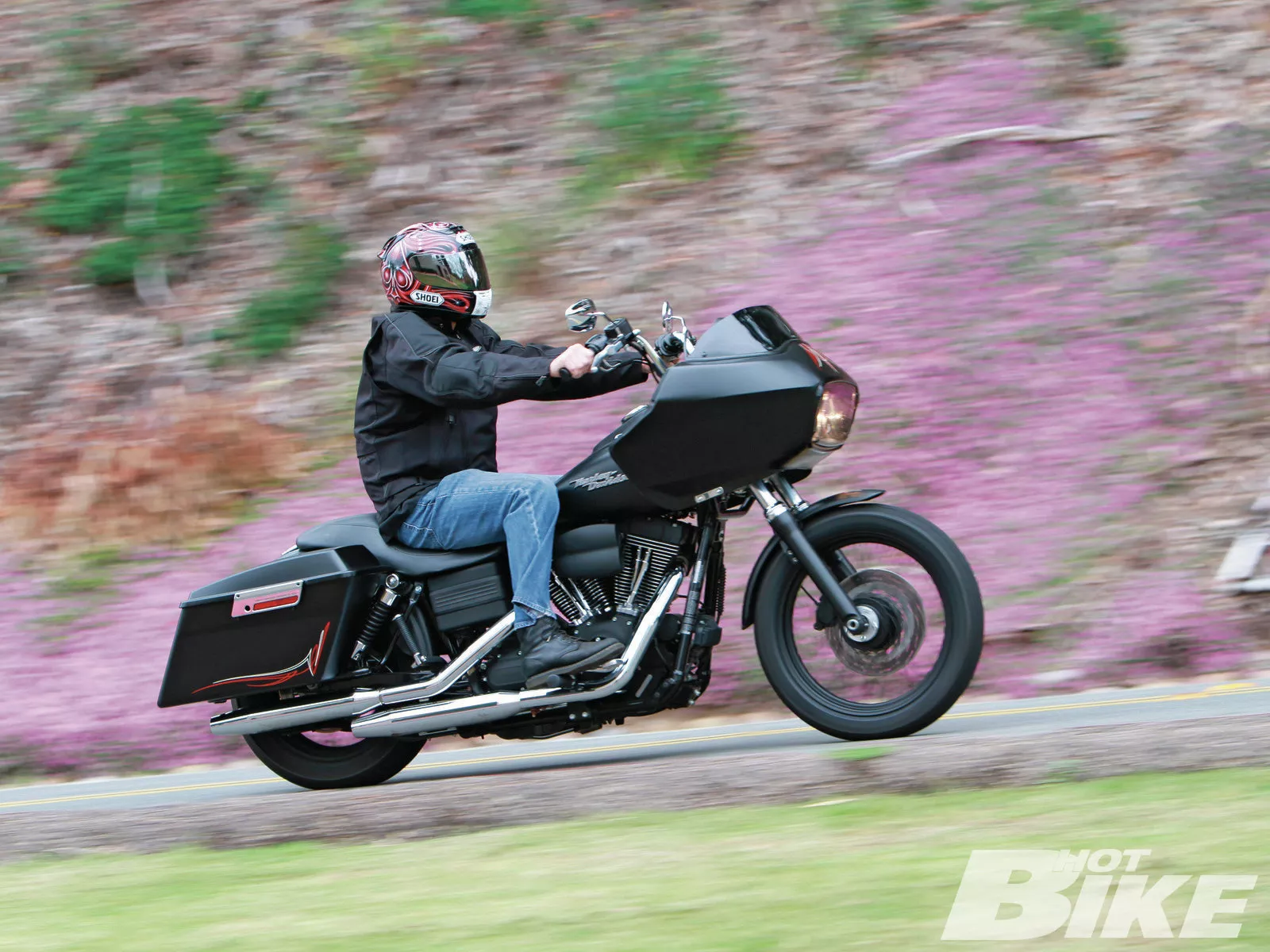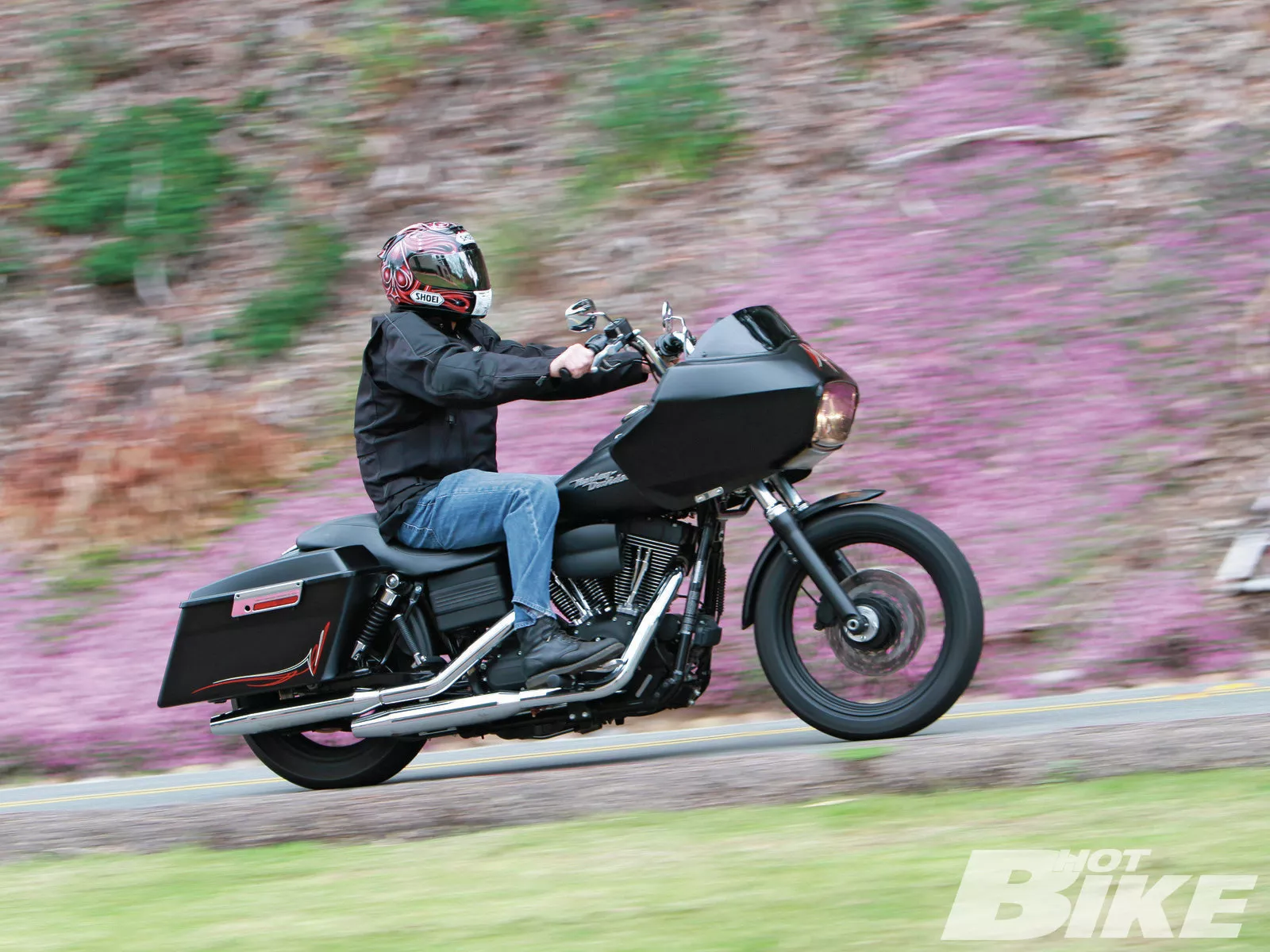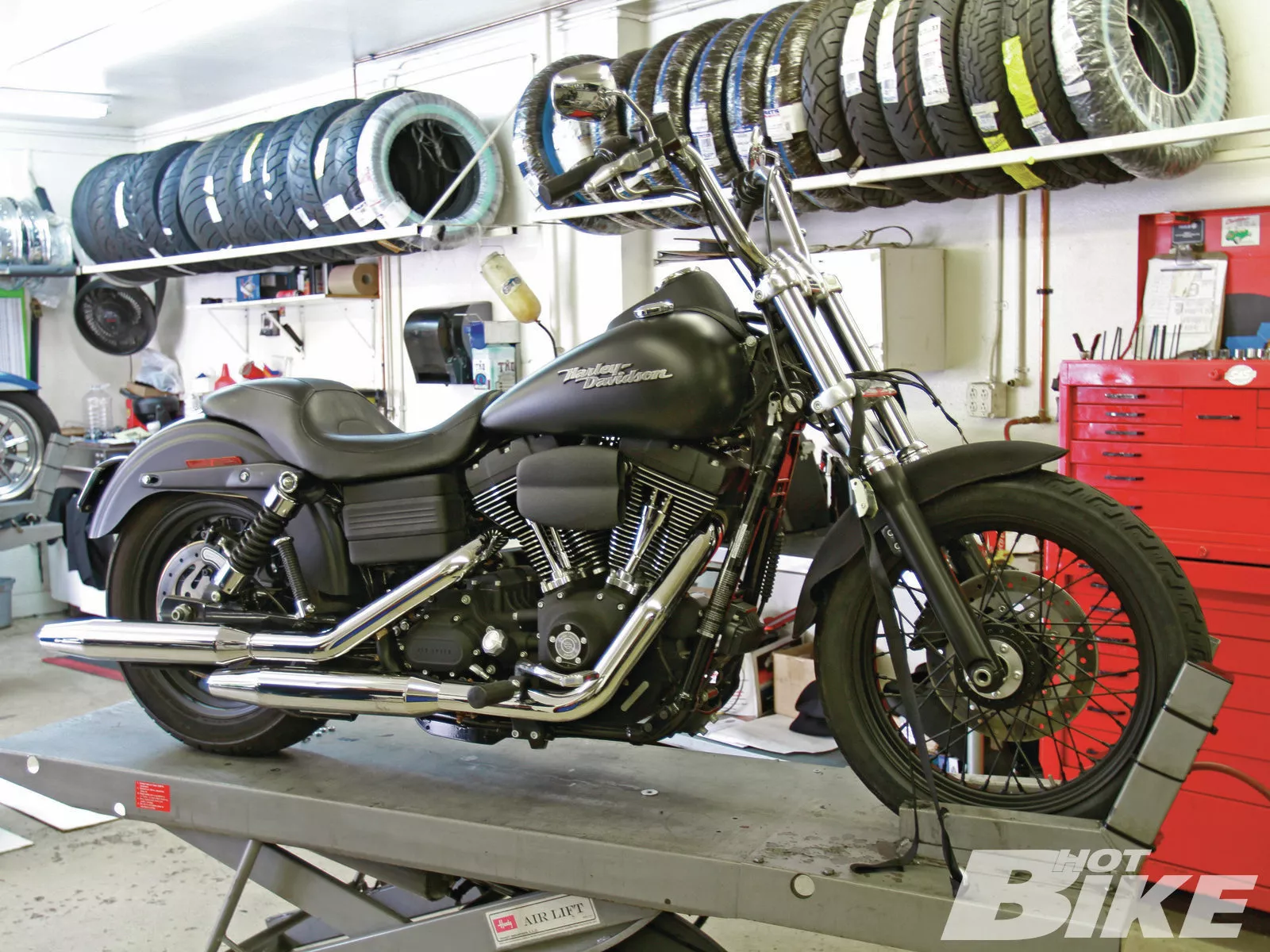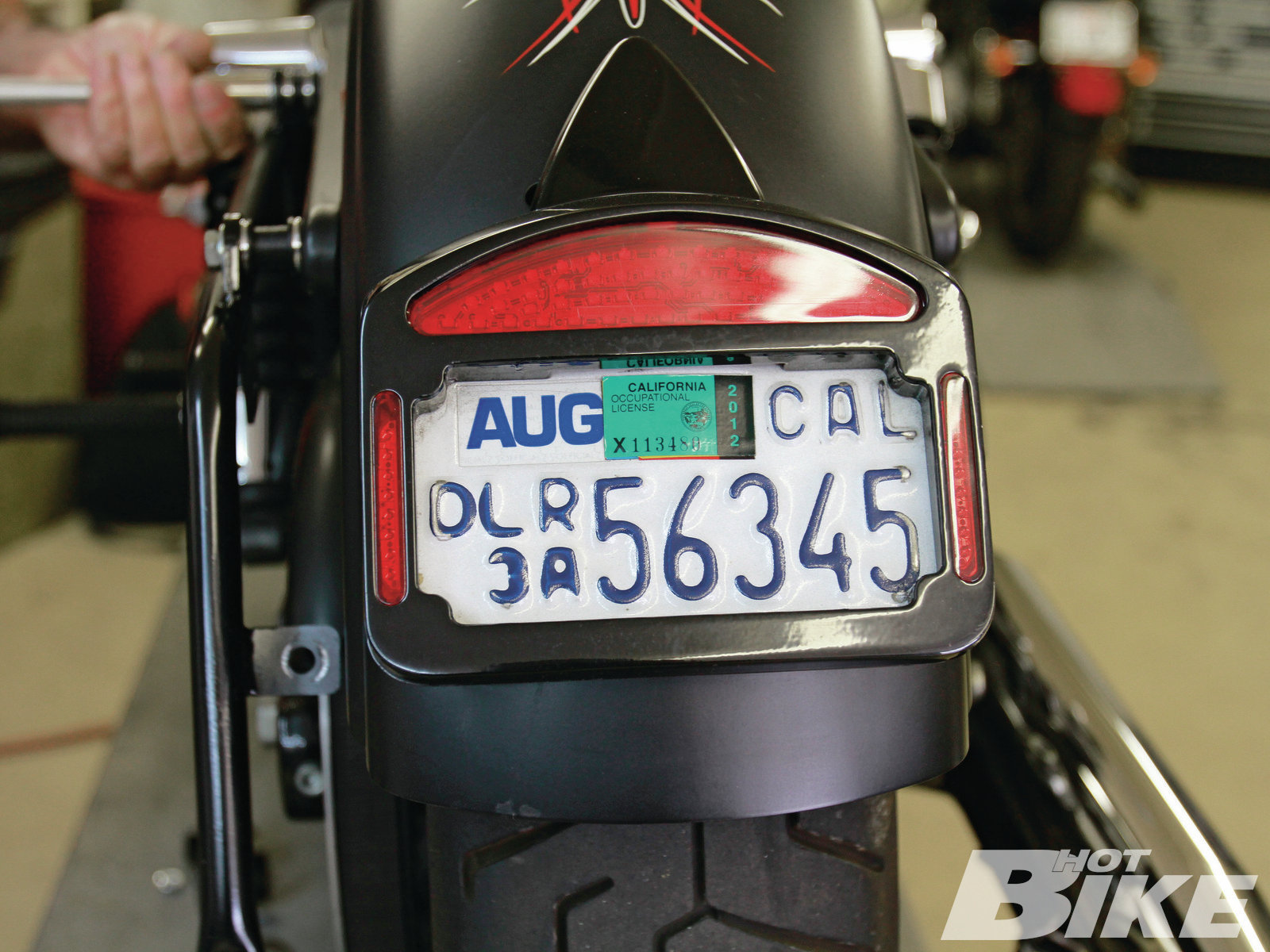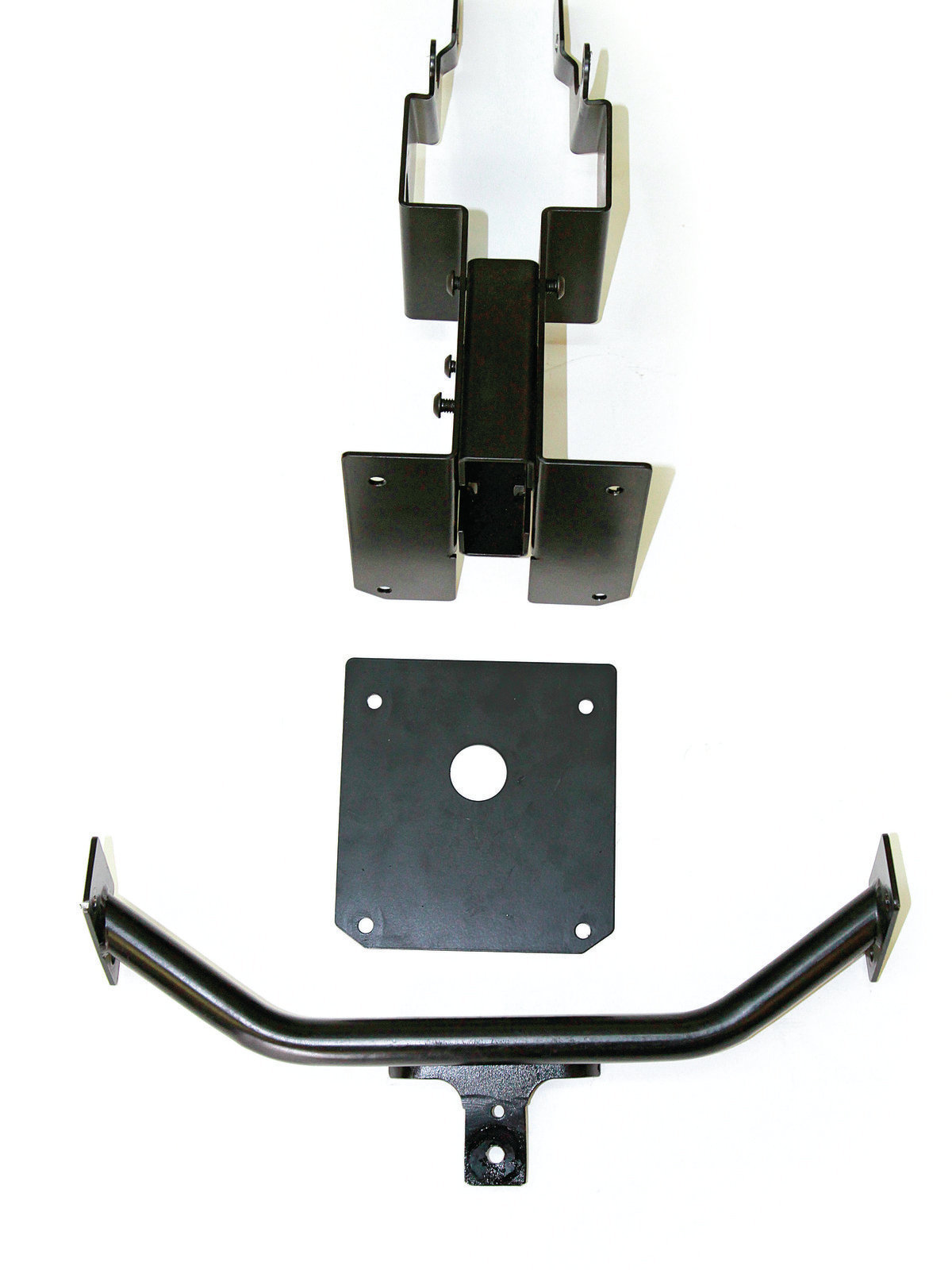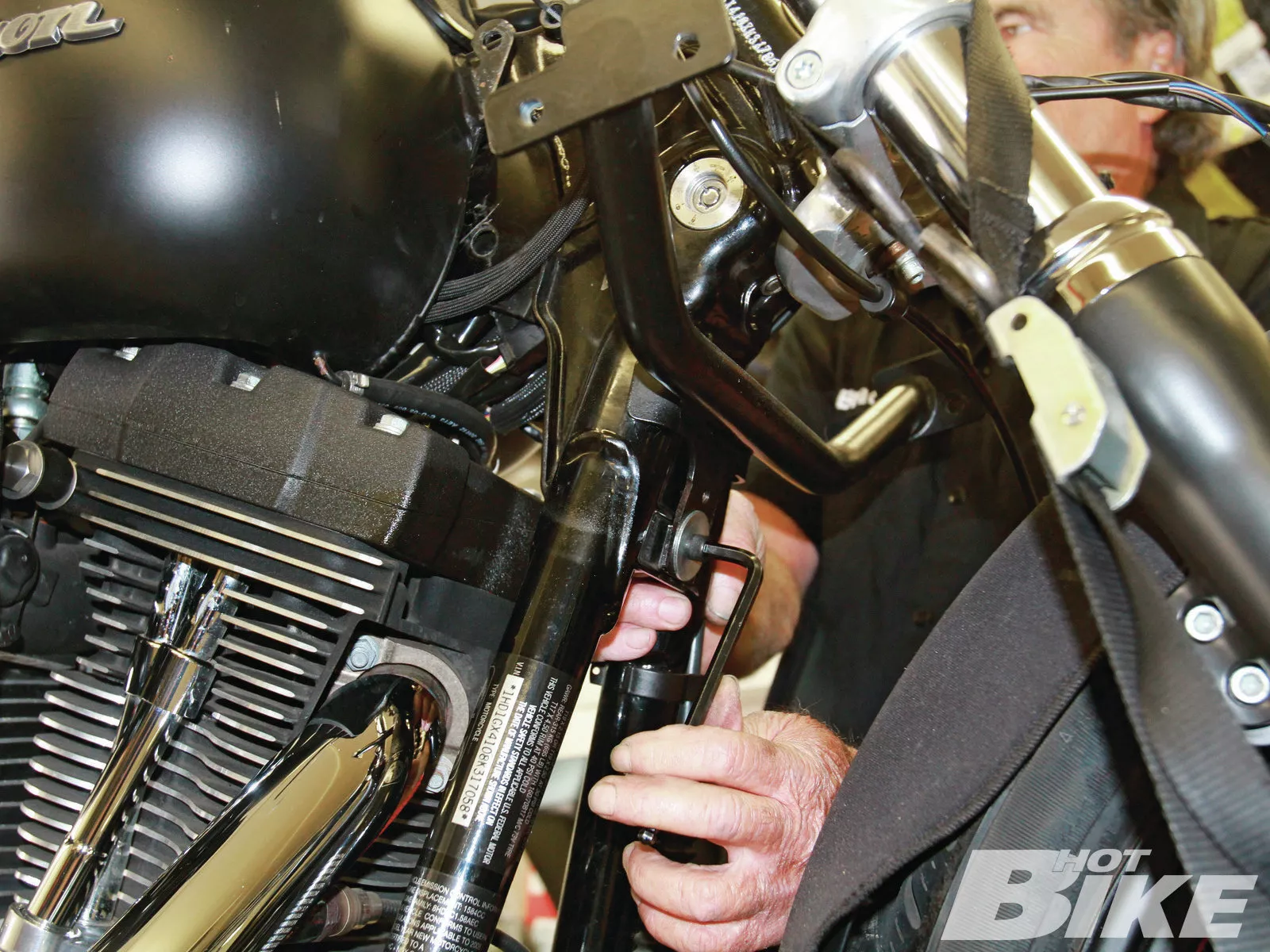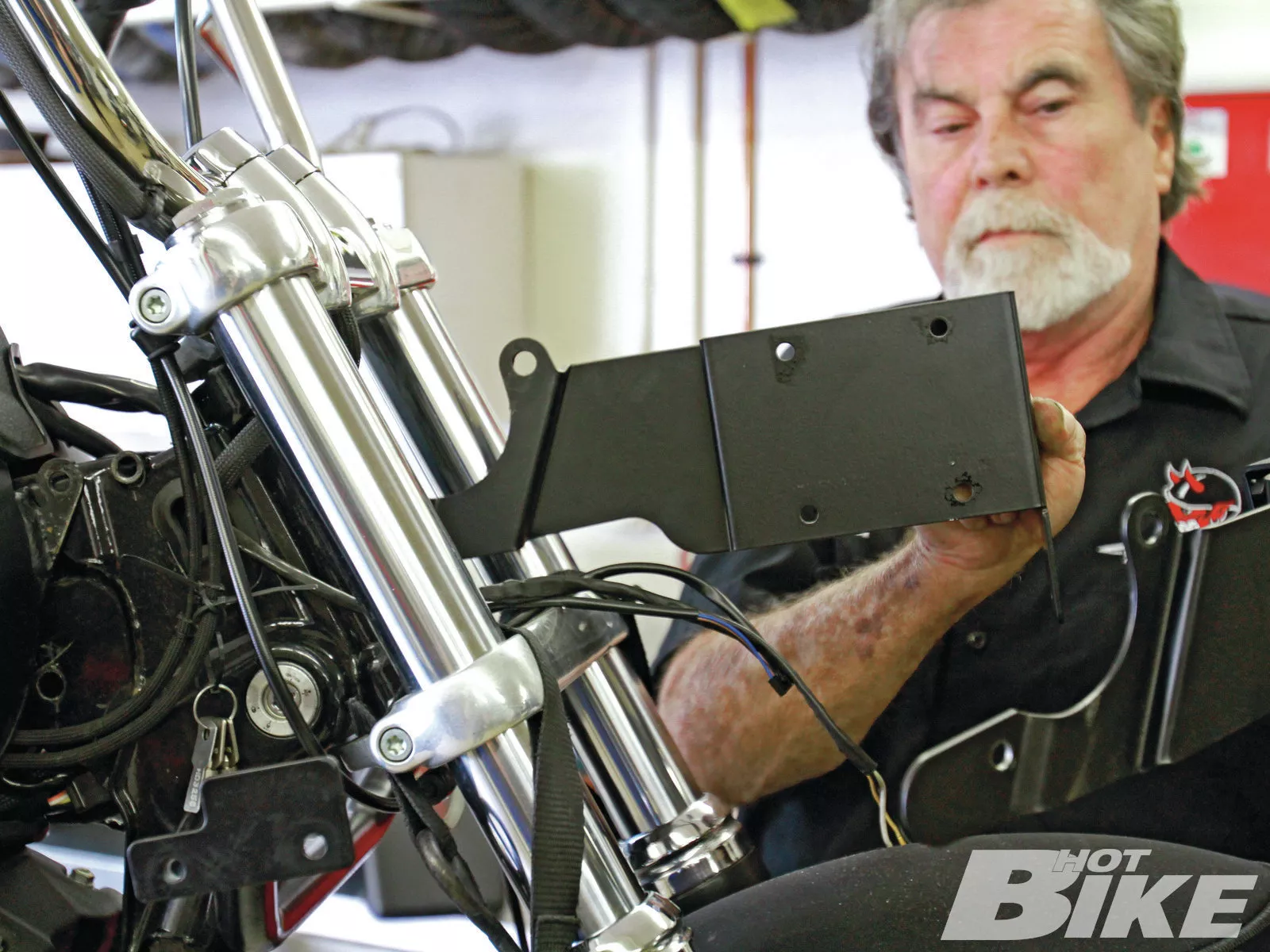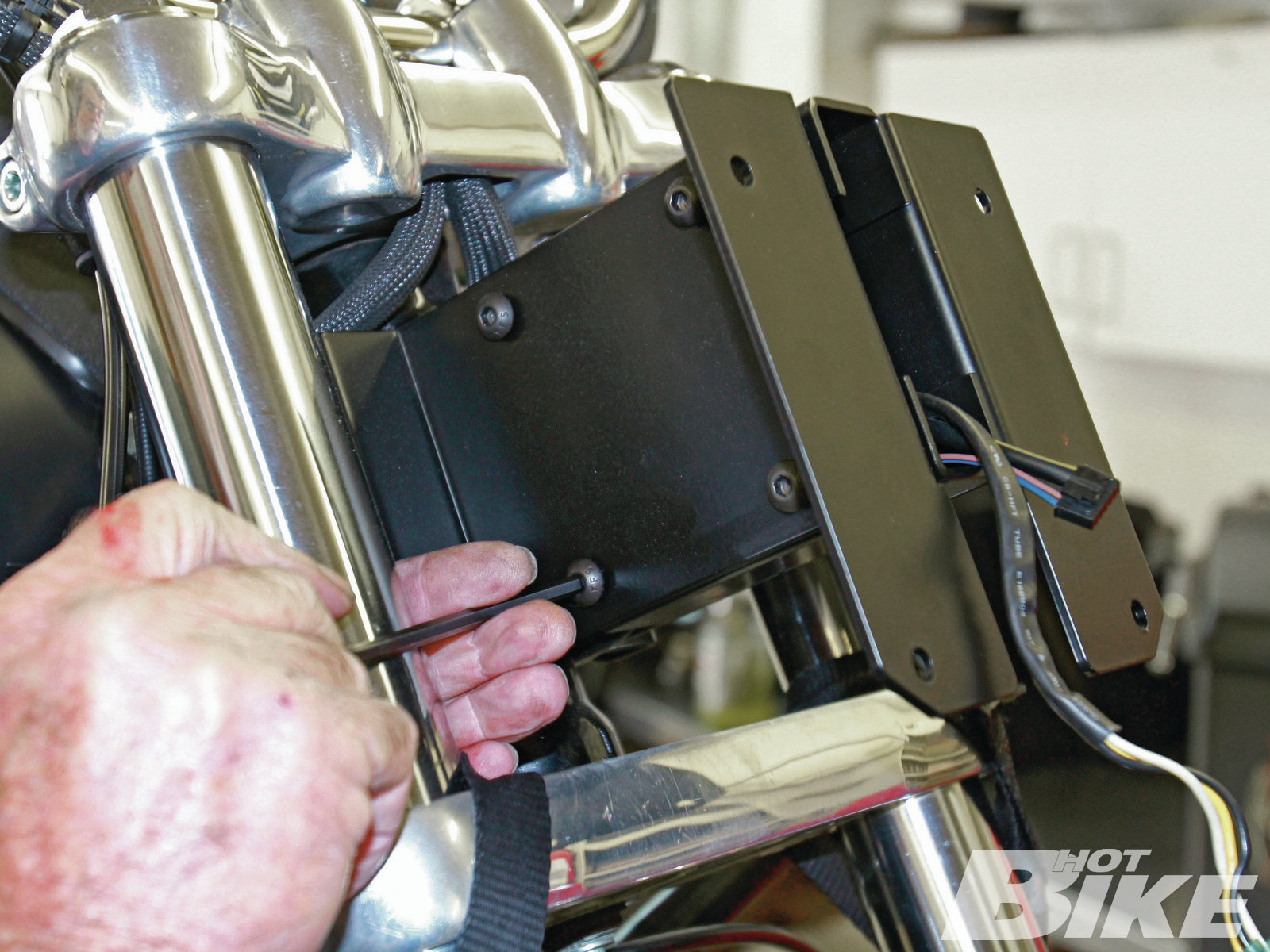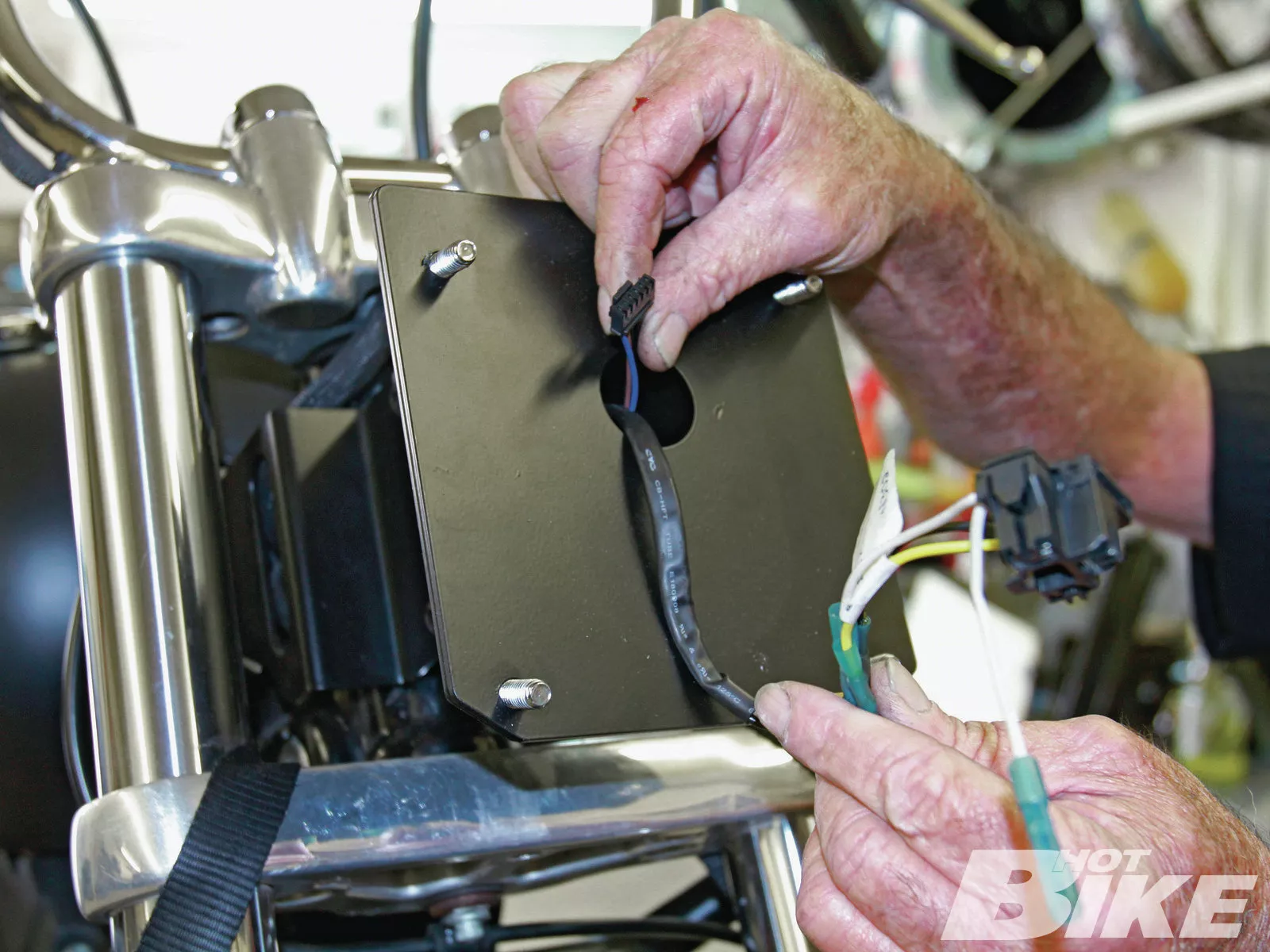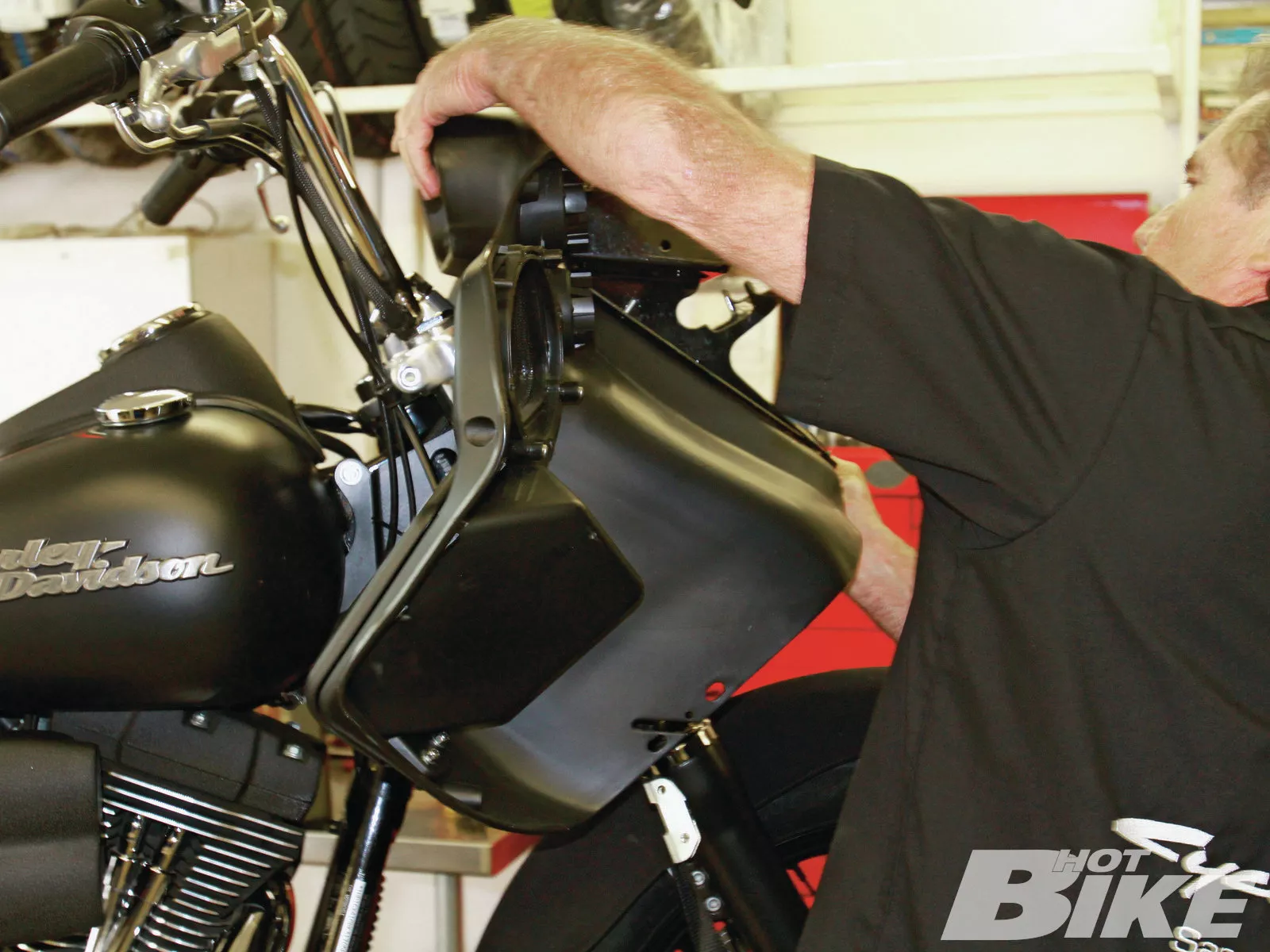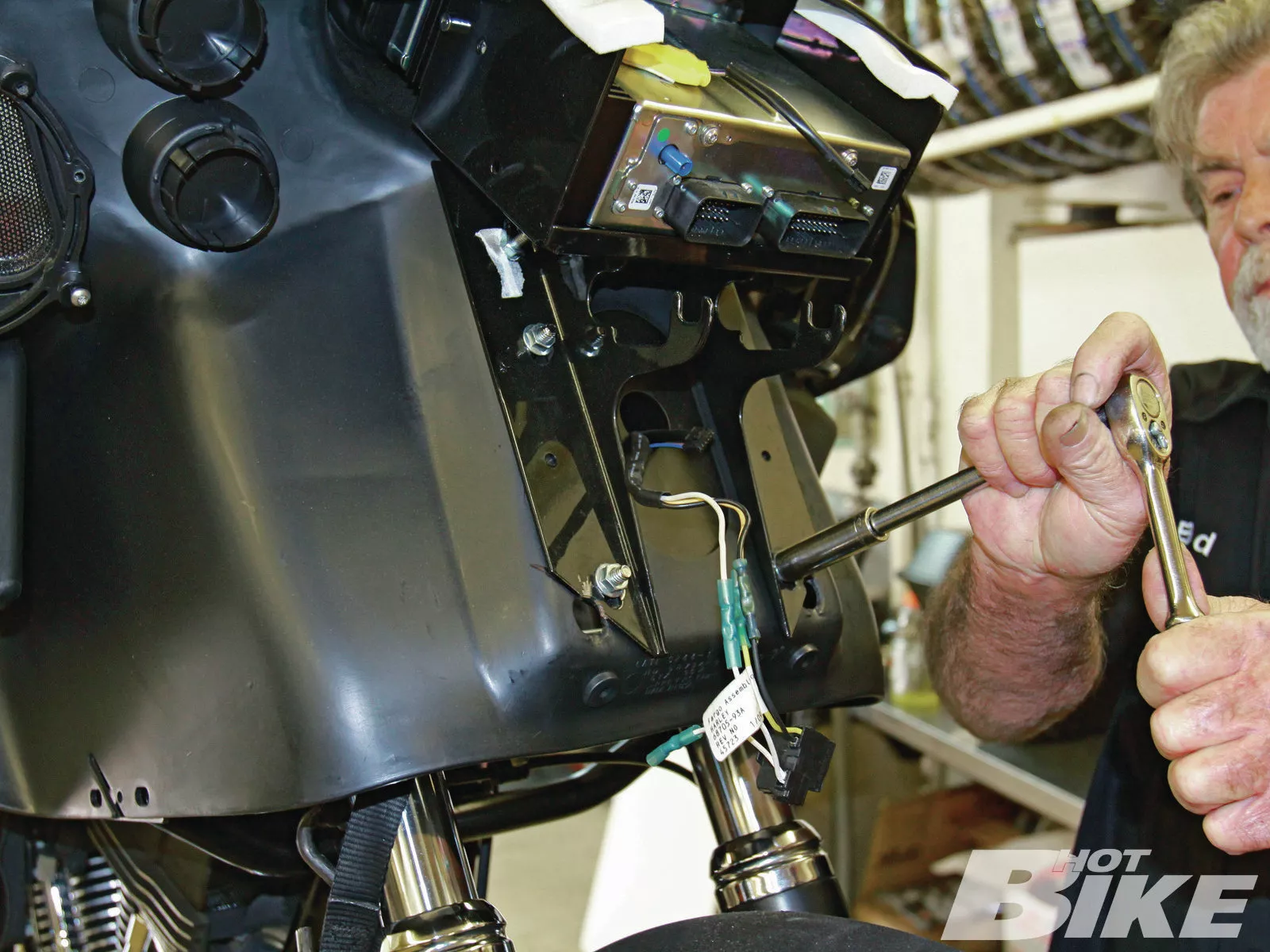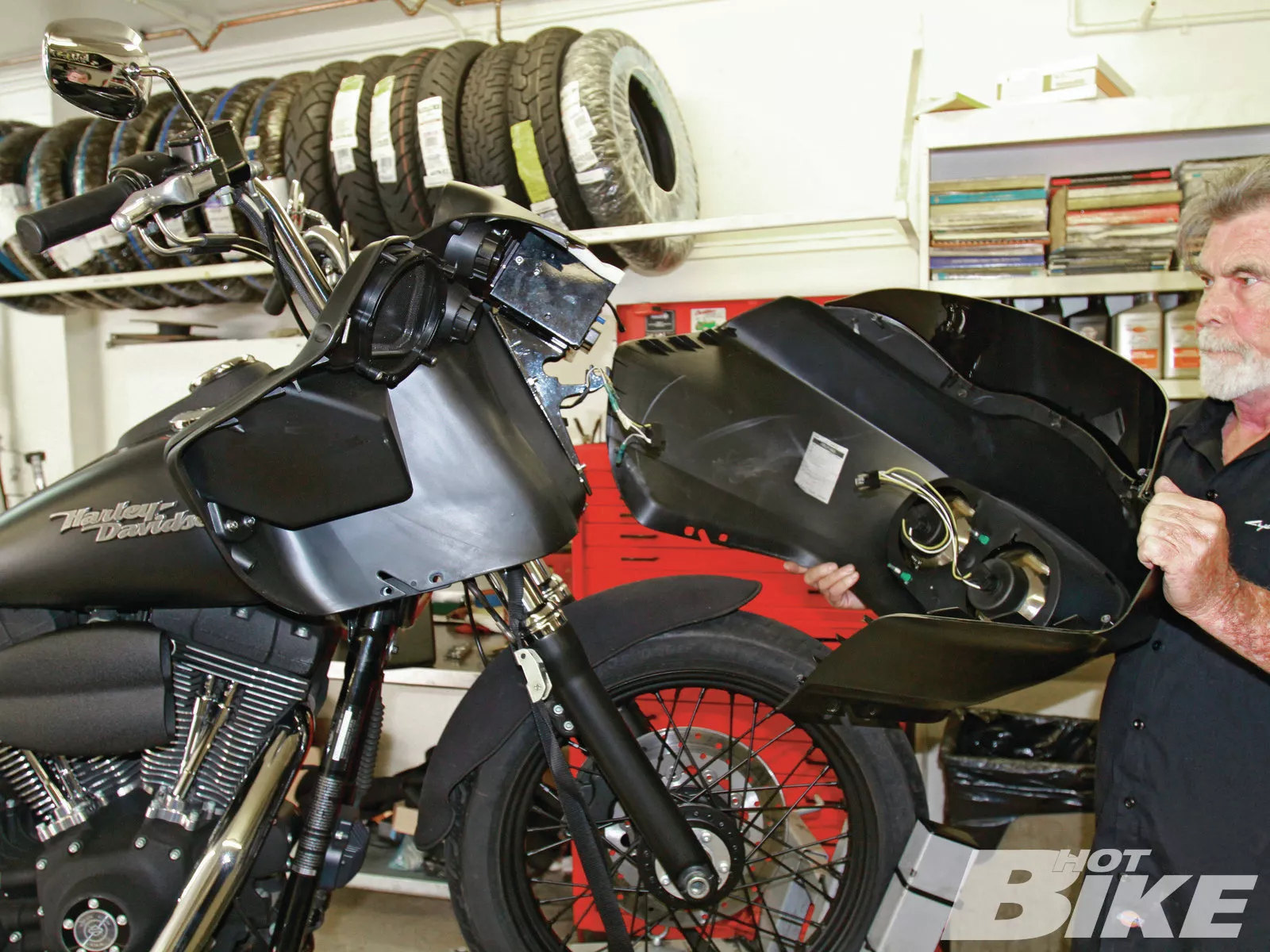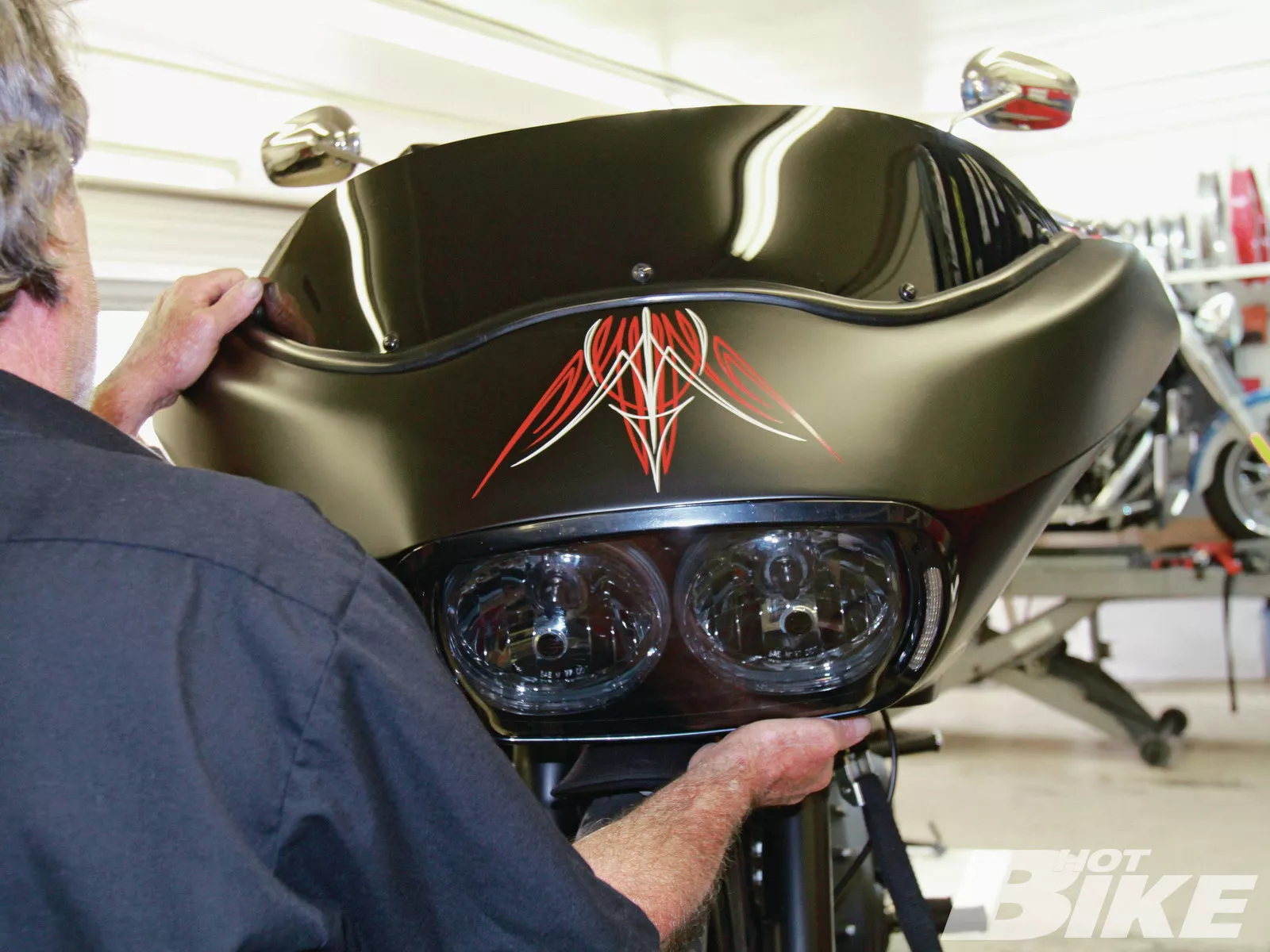 If you ride a cruiser but are looking to break into the bagger world without dropping the cash on a new Touring model, Cycle Visions in San Diego has the cure-all for your plight.
With its line of mounting brackets to mount saddlebags, and OE Road Glide shark-nose fairings, Cycle Visions is your one-stop shop for transforming Softails, Dynas, V-Rods, and even Sportsters into baggers. When we first laid eyes on the company's bagger-converted Dyna Street Bob, we had to take a second look to realize that it wasn't a stock Road Glide.
To get your cruiser up to touring speed, for the rear Cycle Visions offers the Baggertail brackets (US Patent 7278560), available in black ($299.99) or chrome ($399.99) for '06-later Dyna models (except '09-later Street Bob, and '08-later Fat Bob and Wide Glide models). The only reason for the exemptions is that Harley's rear fenders for those model years feature a bobbed rear fender, and the cross-brace that mounts to the fender struts positioned under the fender would be visible. All you'd need to do is purchase a different fender to appease the Baggertail transformation.
Along with the Baggertail brackets, you'll also need Cycle Visions' lower bags ($399.99 each), which are constructed from raw fiberglass gelcoat, and will need to be painted to match your bike's paint scheme. The Baggertail mount also fits multiple Softail models, and of course there are the Bagster brackets for Sportsters, and the Road Rod brackets for V-Rods. For this installation, stock H-D saddlebag lids ($108.99 each) and a saddlebag hardware kit ($424.99) will finish out the bag section of the project.
For the fairing, Cycle Visions offers its Fairing Mount ($399.95), a heavy-duty mount made of black powdercoated steel, and fits '06-later Dyna models, except Wide Glide and Fat Bob models. This is just the mount—you'll need to purchase the following from your local Harley dealer: inner Road Glide fairing ($859.99), outer Road Glide fairing ($353.99), Road Glide fairing headlight assembly ($199.99), and Road Glide radio caddy ($62.99), which helps reinforce the inner and outer fairings. If you want to rock some tunes, Cycle Visions has stereo kits available as well. The fairing mount is also available for mounting a shark-nose fairing on Softails and V-Rods, but pricing varies by model.
For this installation, we headed straight to the source, the Cycle Visions compound in San Diego, to have a look-see of just how much was involved to transform an '07 Dyna Street Bob into a Road Glide–looking bagger. Brad Bradley, product manager for Cycle Visions, had the swap done in no time at all. HB
Parts
The following H-D parts are needed to run fairing:
| | | | |
| --- | --- | --- | --- |
| Inner fairing(PN 58735-98A) | Well nut (5) | (PN 5207) | |
| Outer fairing | (PN 58733-98A) | Washer (4) | (PN 6716) |
| Dual headlamp assembly | (PN 67775-01A) | Screw (2) | (PN 2995) |
| Speaker grille LH | (PN 77022-98) | Screw (10) | (PN 3732) |
| Speaker grille RH | (PN 77021-98) | Windshield | (PN 57958-98) |
| Stud plate (2) | (PN 31733-98)) | Windshield trim | (PN 58705-98A) |
| Radio caddy | (PN 77078-98) | Windshield screws | (5) (PN 933) |
| Cover plate (2) | (PN 31735-98) | Windshield washers | (5) (PN 6054) |
| Acorn nut (4) | (PN 31589-80) | Lamp plug | (PN 68705-93A) |
Source:
Cycle Visions
(619) 295-7800 | cyclevisions.com
Harley-Davidson
Contact your local dealer | harley-davidson.com