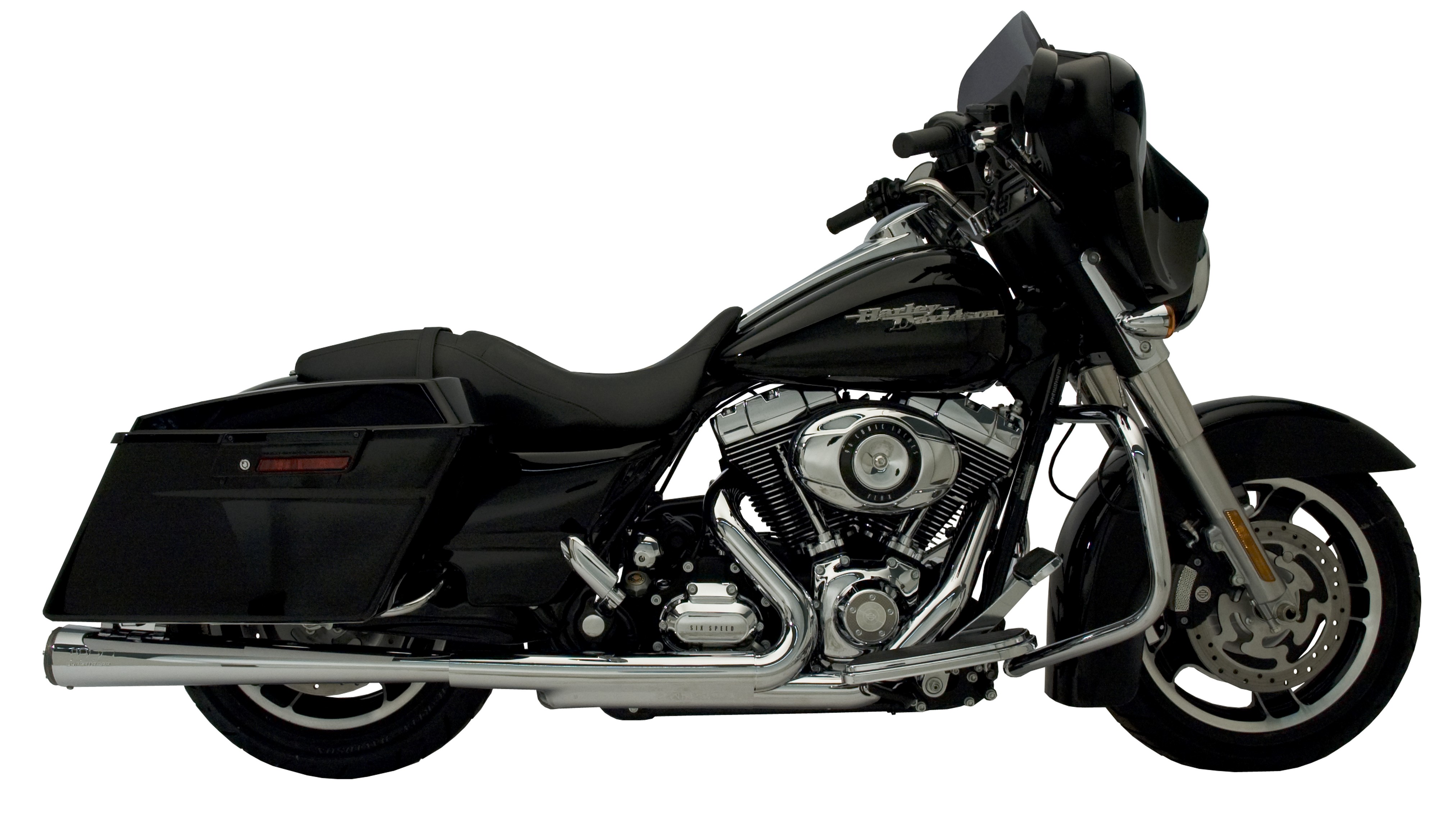 SuperTrapp Megaphone Series Slip-Ons are chrome, tunable, disc-based, 4" diameter mufflers. They're available in a Straight Cut or Slash Cut style. They provide bolt-on performance gains of 8 – 10% more horsepower. The core and packing are rebuildable. Twelve, 4" discs are included. Megaphone Series are compatible with SuperTrapp True Duals. SuperTrapp Megaphone Series Slip-Ons fit Baggers, and Tri Glide and Street Glide Trikes. Megaphone Series Systems are available for Dynas, Sportsters and Shovelheads and are also available in a Universal model for unique applications. Visit SuperTrapp.com for specific applications and additional product information.
Request or download a SuperTrapp or Kerker catalog by visiting www.SuperTrapp.com. For more information on SuperTrapp, Kerker and Jardine exhausts, JayBrake or FPS Racing products call 216-265-8400 or send an e-mail to [email protected] Become a fan of the SuperTrapp Industries family of brands; SuperTrapp, Kerker, Jardine, JayBrake and FPS Racing by "liking" SuperTrapp on Facebook and following SuperTrapp on Twitter. SuperTrapp, Kerker, Jardine, JayBrake and FPS Racing products are made in the U.S.A.
See our products page for more custom accessories for your bagger.