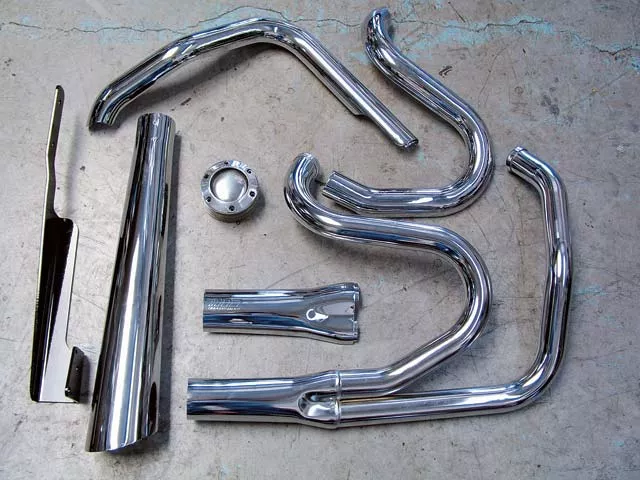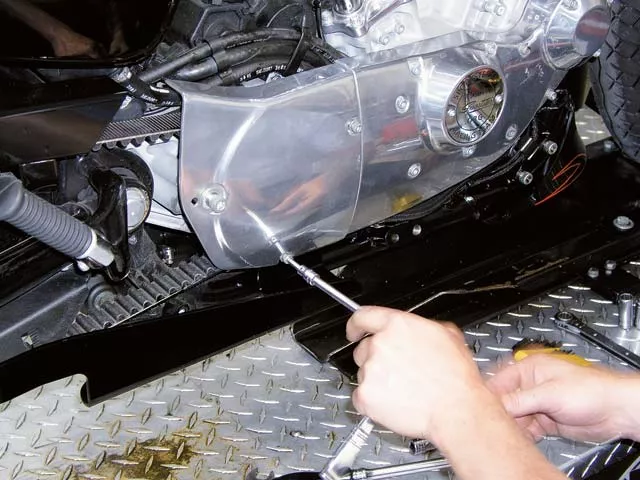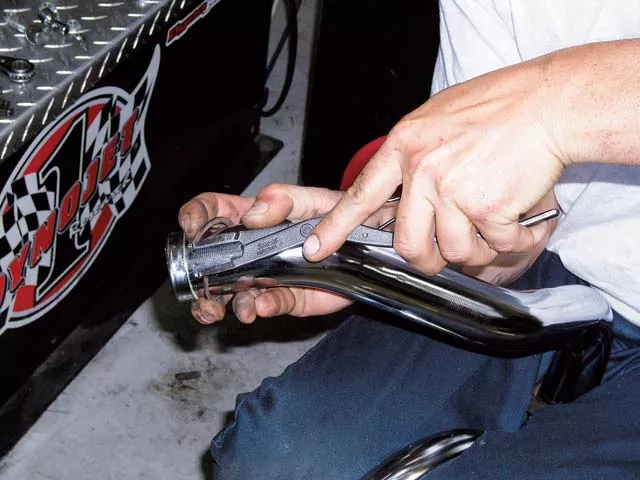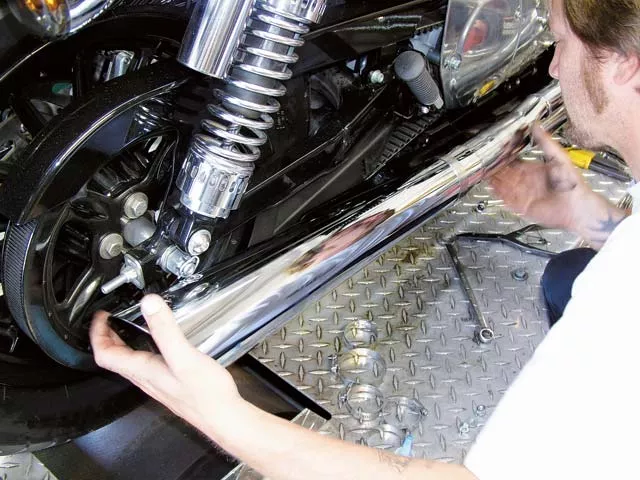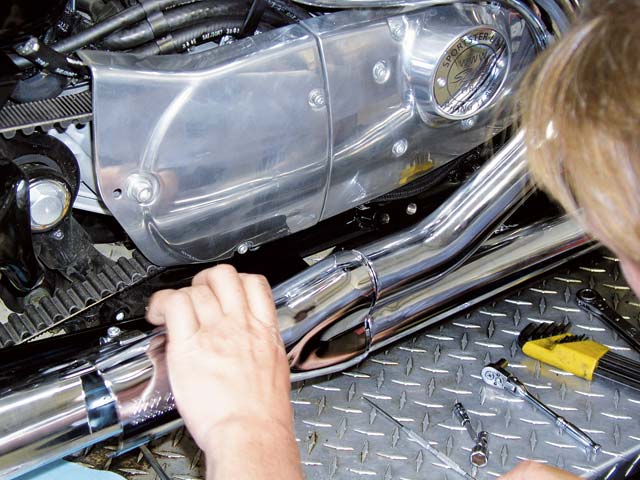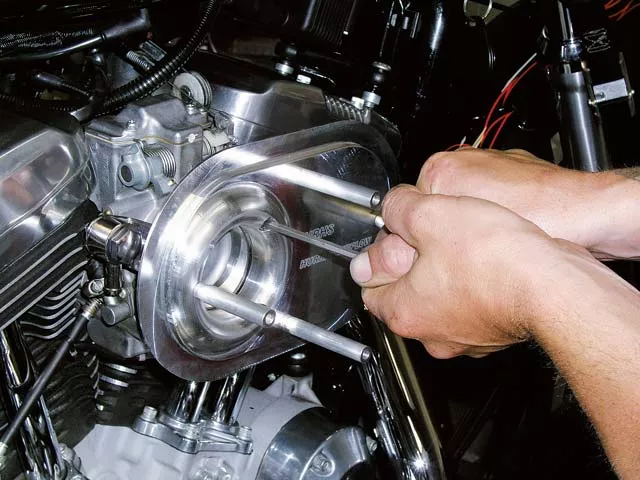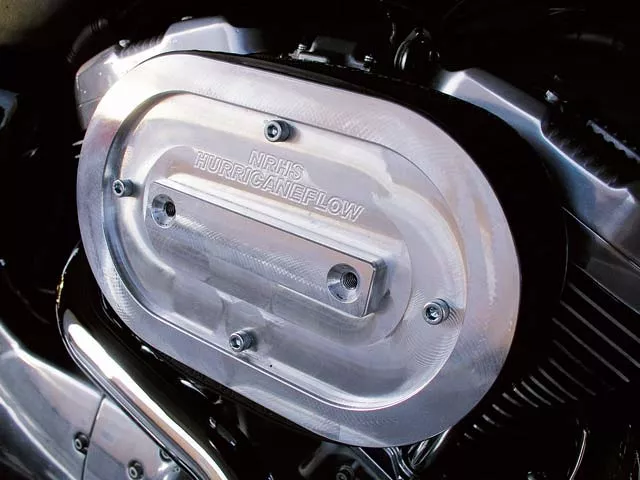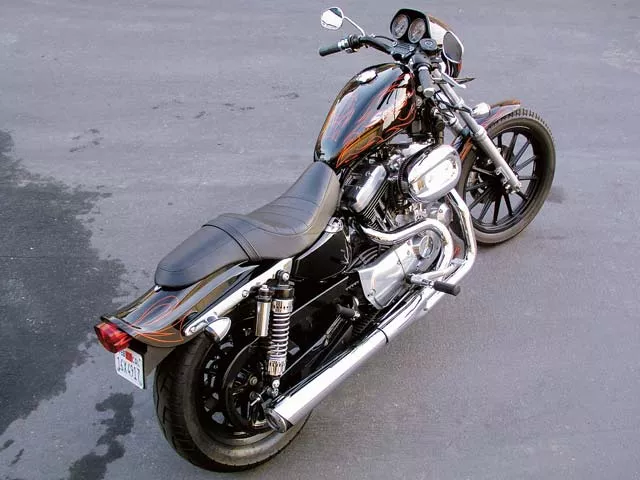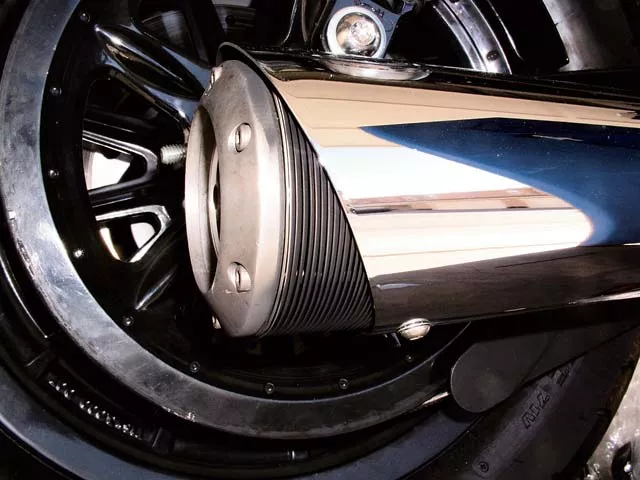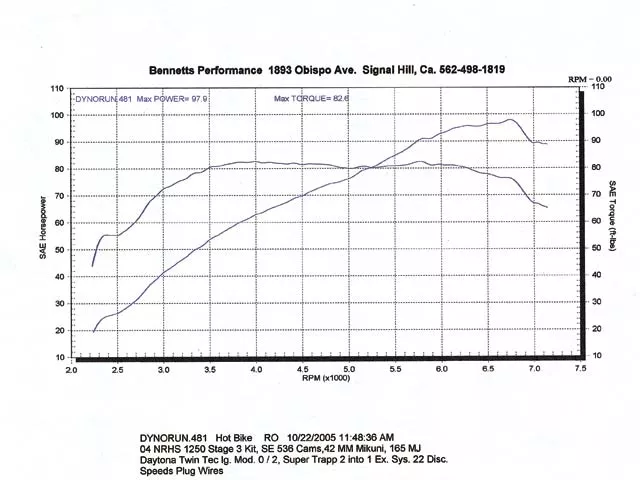 A while back, SuperTrapp approached us about installing its new two-into-one SuperMegs exhaust system on our '04 Sportster. Knowing the reputation behind SuperTrapp products, we jumped on the opportunity, hoping that the two-into-one design would help emphasize the torque curve on the XL with a Nallin Racing (NRHS) Stage 3 1250 conversion kit. Like all SuperTrapp systems, ours came with tunable disc technology, high-quality components, and chrome heat shields.
NRHS also provided its well-engineered Hurricane air intake system, which hides a massive 3-inch filter element behind the stock ham can, providing our Sporty with the ultimate stealth appearance. The billet mounting plates look like pieces of art, and the front plate is designed to smooth airflow as it passes through the filter by incorporating a stepped perimeter.
With parts in hand, we headed down to see our friends at Bennett's Performance in Signal Hill, CA, where we installed the new pieces and dyno-tuned the bike. After trying several different intake and exhaust combinations over the last year and a half we've had the NRHS 1250 kit on the bike, we can say that this is our favorite combination and the best tune yet, providing usable torque anywhere on the powerband and instantaneous throttle response. The fun-to-ride nature of the bike has definitely improved, and the menacing exhaust note of the SuperTrapp SuperMeg pipe is thoroughly enjoyable without attracting the wrong kind of attention. We just can't seem to stop grabbing for a fistful of throttle every chance we get.