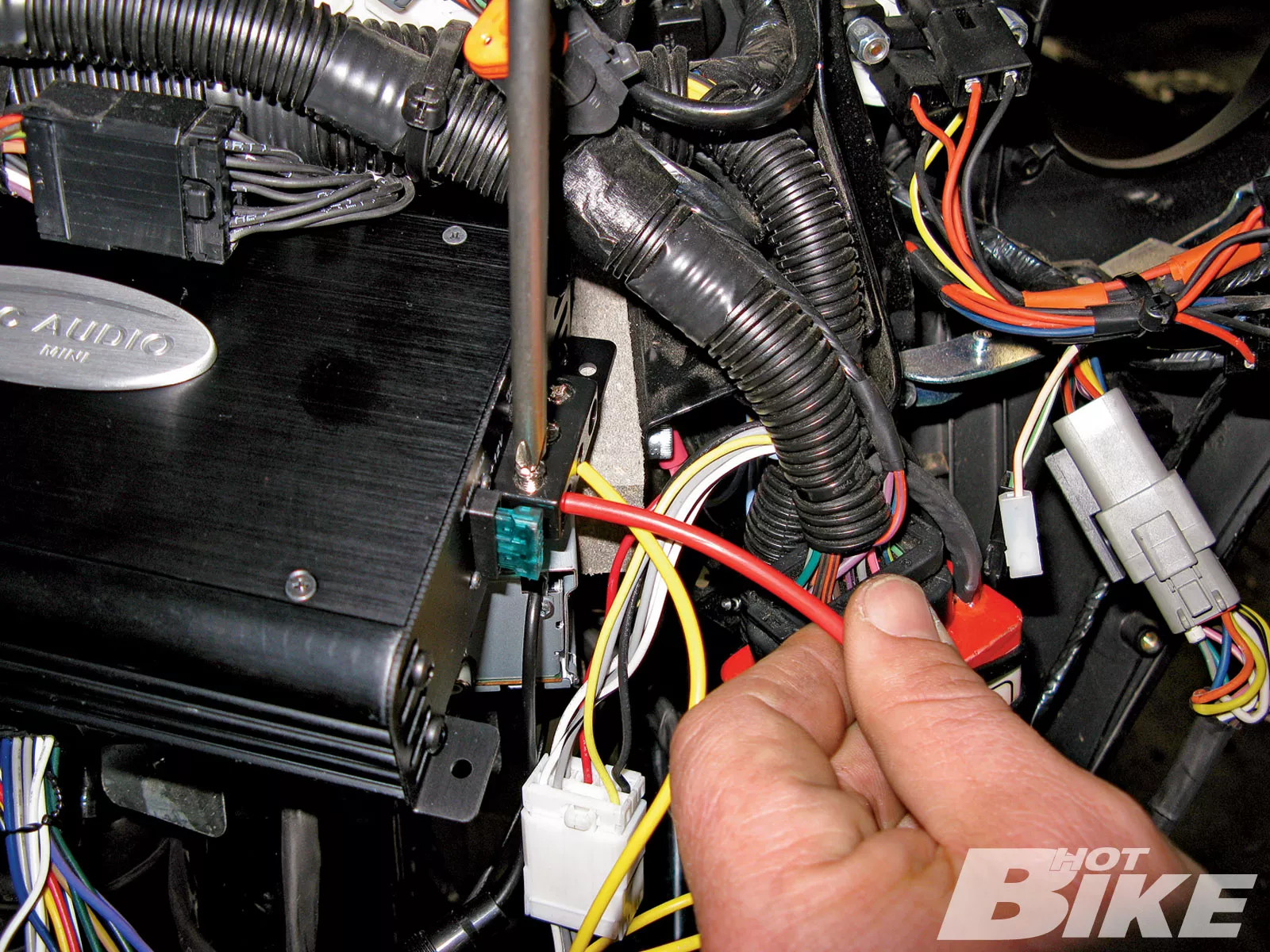 Our buddy Adam loves the rock 'n' roll. So much so that he has blown out his OEM H-D speakers and a few aftermarket car audio speakers in the short time he has owned his '04 Electra Glide. On a recent ride we heard just how bad his stereo sounded ourselves and when we asked him why he hasn't change the cracked cones. His only reply was: "There just going to blow again."
It is true. The balance of size, sound quality, and reliability has been a challenge in the bike segment of the audio industry. Striving to be one of the best, ARC Audio built its motorcycle audio with the aid of factory trained Harley-Davidson technicians so all ARC Audio motorcycle products are designed to directly fit into the factory locations. ARC also has many amps and speakers that directly fit to a Harley-Davidson factory radio allowing you to upgrade your motorcycle stereo without the loss of any factory controls or options.
After reading up on ARC Audio, Adam purchased its Motorcycle Performance Audio Kit (MPAK) The MPAK comes complete with a two-channel 100-watt amplifier, a set of 100 watt 5 1/4 speakers, wiring harness, and all the necessary components and instructions needed to complete the installation.
Once we got down and dirty with the installation it only took a few hand tools and a couple hours time to get Adam rockin' in the free world.
Sources
ARC Audio
(209) 543-8706 | arcaudio.com