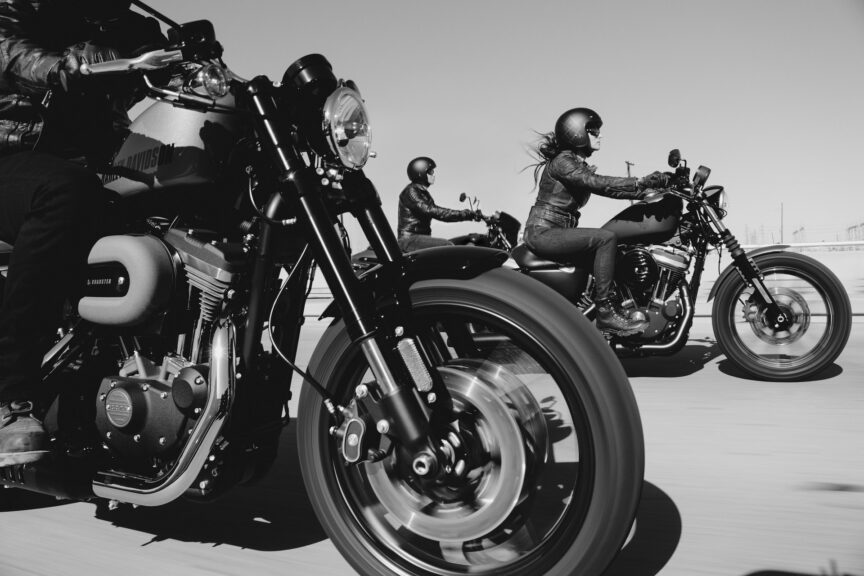 Whether a rookie or an expert rider, there are a few motorcycle events in the United States you won't want to miss. During these events, you might take in a motorcycle race; you also get to meet people who share similar interests and hobbies. 
At Hot Bike, we work hard to create a complete awareness program for bikers.
We have covered some of the biggest biker rallies and events, so keep reading!
The Largest Motorcycle Rallies around the USA
In 2017, Roland Sands and crew developed this idea to organize bike rallies in Southern California. Here you can discover massive concerts to short track racing on the sand in Huntington Beach. The Moto Beach Classic has always provided the unexpected in the heart of Southern California surf culture.​
Moreover, this one-day event will include the best motocross riders, battling side by side for Straight Rhythm glory on a specially-built dirt motocross track featuring full-size supercross jumps and no turns. You can visit our website to discover more about the latest vehicle for your upcoming biker rallies and events. 
Harley-Davidson sponsors this Sturgis Motorcycle Rally, which truly shows how enormous the event is. The bike rally is one of the largest in the world. Upgrade your motorcycle with the latest parts, gear, & tech, and jump into these tournaments to give the best performance of your life.
Born-Free Motorcycle Show
Born-Free is a great platform where you can show your skill in customizing your motorcycles. This annual event is about bikes; riders and builders come here from around the world to show their cool custom bikes. You can see previous photos of the Born-Free show on our website. 
Daytona Beach Bike Week is organized yearly in Daytona Beach, Florida. It is compared in size to the Sturgis Motorcycle Rally and hundreds of thousands of people attend this 10-day event.
Since 1937, it has gained more and more attention. In 2020, the rally celebrated its 79th anniversary. It is one of the USA's most popular motorcycle events and biker rallies.
Note: Whether you are a rookie or an expert, you must know how these events are massive and widespread. You can visit Hot Bike to discover more about bike events and how you can customize your motorcycle with the latest technology and accessories.