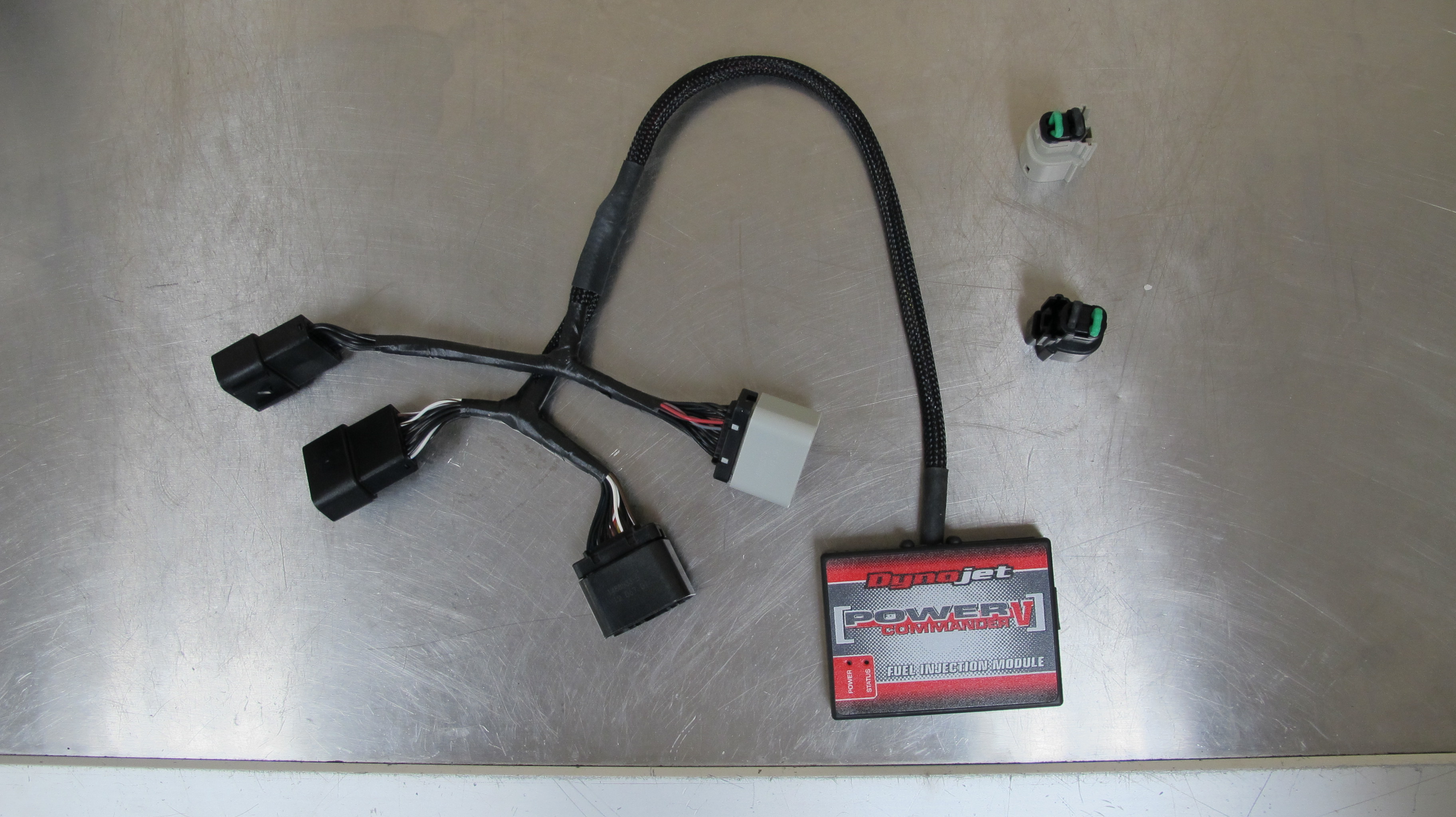 It's been said that a motor is nothing but a huge air pump. The more air brought in, mixed with more fuel, the more power that can be made. After a motor fires, all those burned gases need to be removed, and getting them to exit the motor in the most efficient manner is the goal of most tuners. Unfortunately, the average consumer often overlooks or fails to understand the fuel side. Today's stock ECUs are more controlled than a teenager's browser history and are programmed only to account for so much of an increase of fuel with the corresponding amount of air. They are typically designed to achieve the most efficient emissions and not necessarily maximum power.
No doubt the 2014 Harley-Davidson Low Rider has been a hit to the market with its retro looks and style. But Dyna's are more about riding than looking pretty, so we decided to install a Two Brothers Racing Comp-S exhaust system, Comp-V stack air intake, and Power Commander V Fuel Injection Module.
Before turning a single bolt, we took the stock Low Rider over to our Dynojet Dyno for some initial numbers. Stay tuned to find out how much power we made when it was all said and done.
Check out hotbikeweb.com for video clips of both the dyno run and a quick walk around.