We all know that at some point we are going to have to load our bikes up into a truck or van. Although we might not like this fact, it's the way it is. If and when the time comes to load my bike into either my van or truck, I prefer to do so myself without a bunch of my friends or family looking on to wait and see some sort of carnage to be replayed time and time again on YouTube.
After searching the Internet for a one-man loading solution, I came across the Discount Ramps website and found the holy grail of ramps and wheel chocks. After looking at what seemed to be 1,000 ramps, I went with the Big Boy EZ Rizer ramp. This $649 9-foot arched folding aluminum motorcycle ramp is comprised of three individual aluminum ramps (one 19 inches wide and two 14 inches wide) that fit together to a total width of 47 inches. It also features a flat plate surface with traction buttons for a true no-slip grip. It is easy to set up and wide enough for anyone to ride up and into a truck bed or van by themselves with no issues.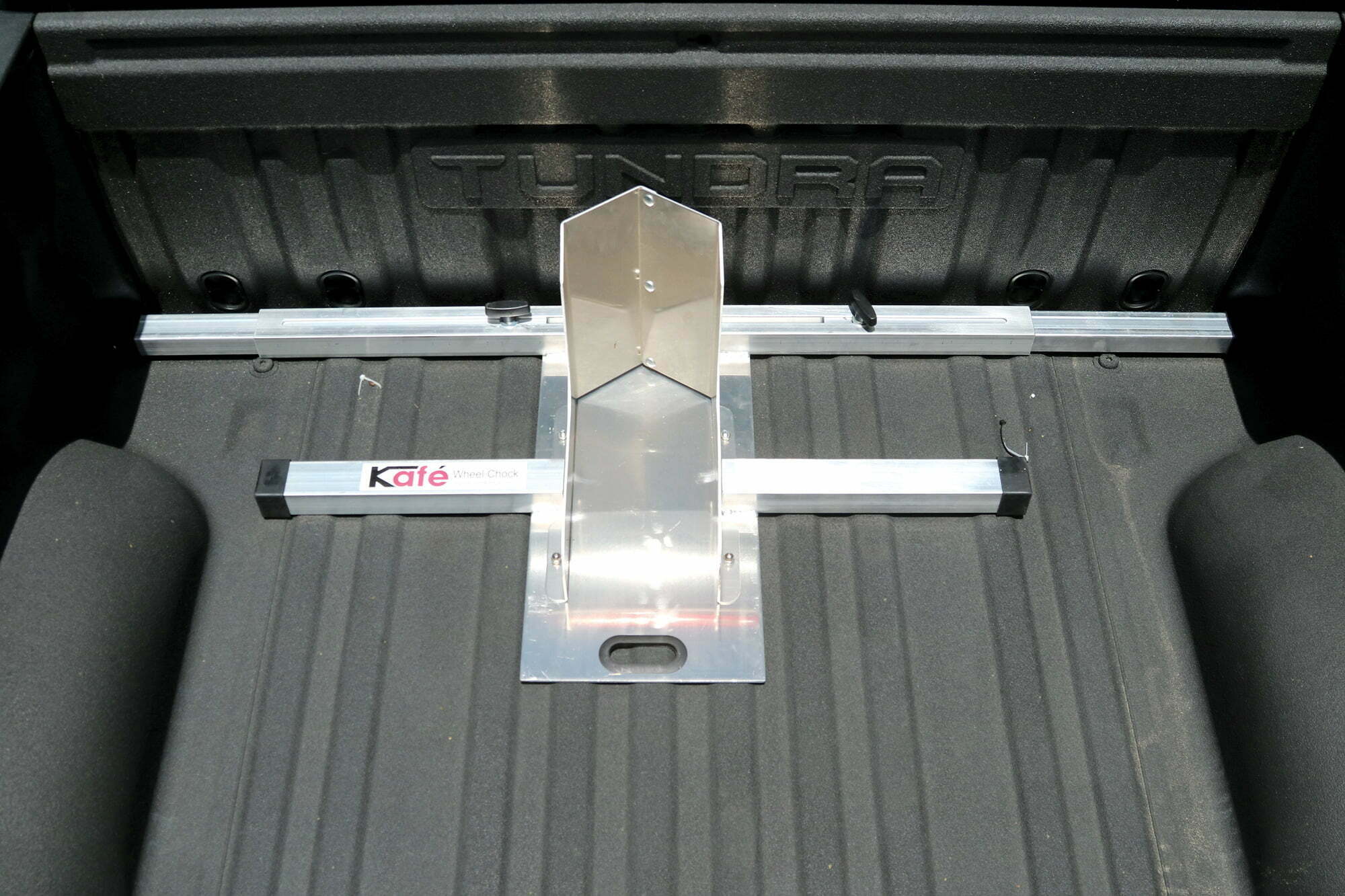 I then chose Discount Ramps' Kafe Wheel Chock. This wheel chock is 100 percent aluminum, so it's light and won't rust. The design allows for a non-permanent installation with no welding or drilling needed. It works by adjusting the tension bars until secure. Then a single person can ride up the ramp and—bam!—right into the wheel chock.
As you can see by the photos, I have been putting both the ramp and wheel chock to good use in a myriad of vehicles, and I can tell you I have no regrets with this single-person motorcycle-loading system.
---
Get the all the latest issue of Hot Bike magazine! Subscribe directly from us.