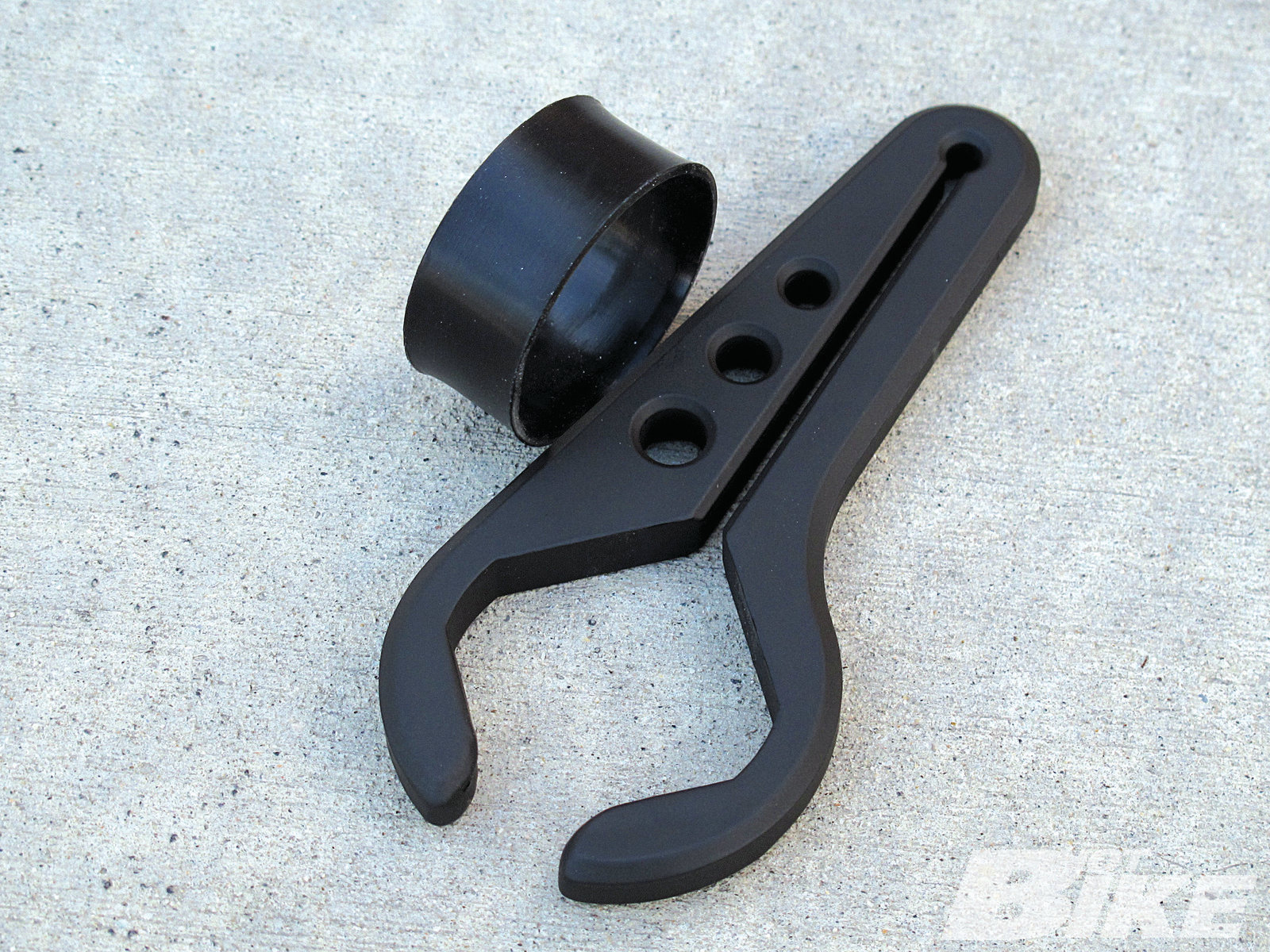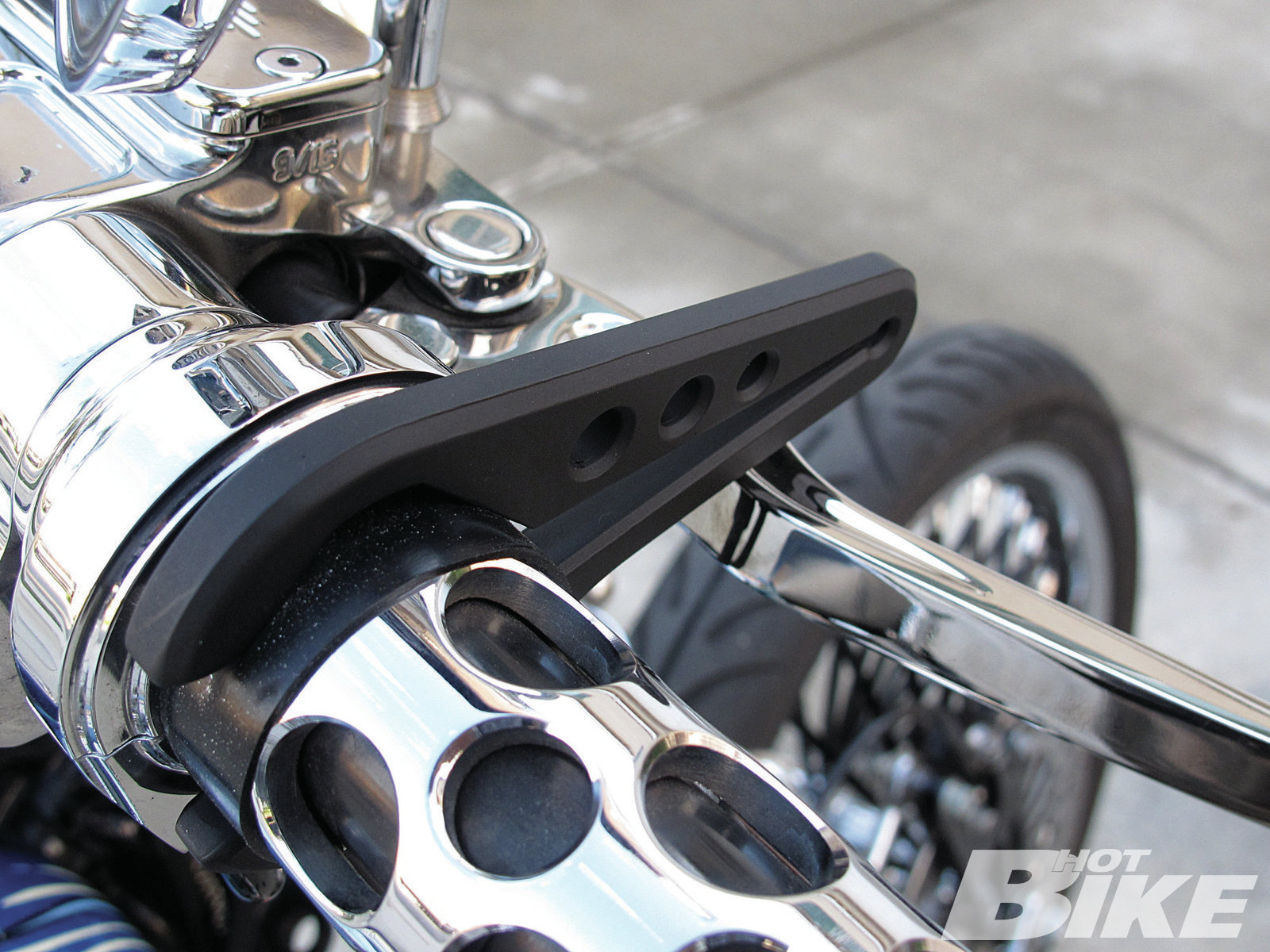 Having ditched the stock hand controls on my '96 Springer for a set of PM controls, I had to sacrifice the thumb-set throttle control that came with the stockers. Losing the throttle control has led to my wrist getting pretty sore after long stretches in the saddle. After watching a demo on the Go Cruise Throttle Control (starting at $19.95), I figured I'd try it out and see if it would give my wrist a break every once in a while.
The Go Cruise consists of a black silicon ring that slips around your grip and the arm mechanism. Go Cruise is available for 7/8- and 1-inch handlebars, in black, silver, or chrome finishes, and works with rubber or chrome grips. Installation takes less than 10 seconds as you simply slide the ring over the throttle and all the way to the far left side of the grip. Then you spread open the arm and slip it over the ring and rock it forward until it stops against the front brake lever. As you start riding, the arm will roll back and forth with the throttle. Once you get to your desired cruising speed, you use your index finger to push the arm down against the brake lever. The arm and brake lever hold the throttle in the desired position. Then if you need to slow down you just roll the throttle forward and the arm slides along the silicon ring.
I found the Go Cruise to work as advertised and it did give my throttle hand some much needed rest. It's an inexpensive and easy solution to making long rides much more enjoyable. My only issue with the product was that on some of our really bumpy Southern California freeways, the vibrations from the road would cause the throttle to slightly slide forward causing the bike to gradually slow down. However, when this did occur it was a gentle decrease in speed and not sudden, so I was never caught off guard or felt like I was out of control. To see a video on how the Go Cruise works visit hotbikeweb.com.
2WheelRide Inc.
(626) 922-3532 | 2wheelride.com
Pros
Inexpensive cruise/throttle control option
Easy to use/install
Works relatively well
Cons
Doesn't hold throttle in exact position on rough road
Arm can be delicate and can break if not opened properly