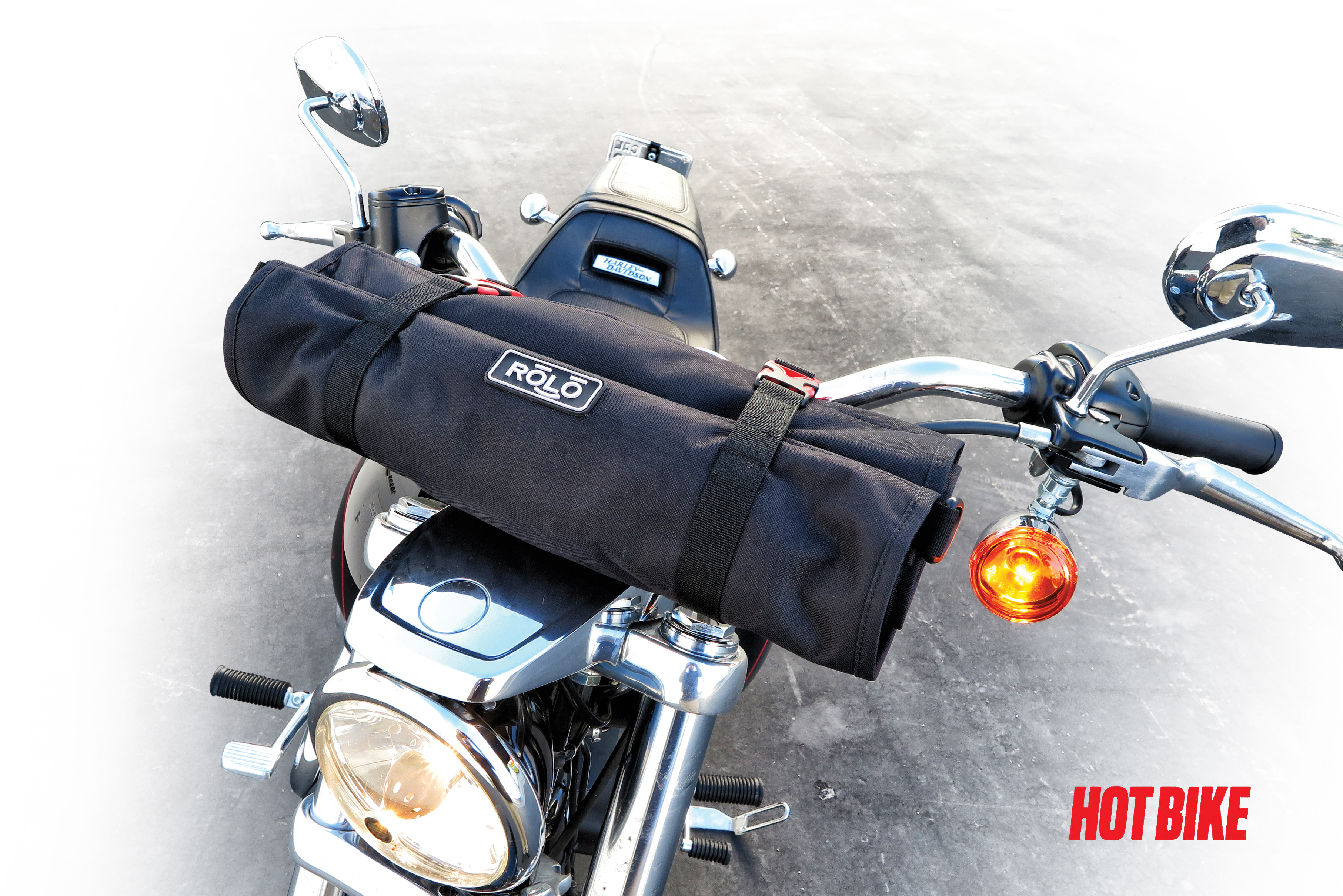 Rolo Travel Gear
Whether it's an overnight trip or being gone all summer, traveling light is the name of the game when riding. Versatility is also a great thing to have when two-wheel vacationing, and the Rolo has both of the aforementioned attributes on lock. The Rolo is 17 inches long by 4 inches tall, making it an easy fit for your handlebars or saddlebags or anywhere you may normally stow a bedroll. On the inside the Rolo features military-grade nylon mesh pockets with YKK zippers, so your gear stays neatly organized and you can find what you want at a glance. There is also a metal hanging hook with a fiberglass rod so it can be unrolled and hung up vertically in places like a closet or on a tree branch. I took the Rolo out for the weekend, and while on the road I found my clothes stayed organized and separated unlike my former travel buddy, the backpack.
$49.99
Juno Power JunoJumpr
Weighing in at only 7 ounces, and not much bigger than an iPhone, this little wonder box has a 6,000-mAh-capacity lithium polymer battery, which produces a peak 12-volt power at 300 amps. Yes, it jump-starts bikes in a flash, but it will also charge anything with a USB, such as smartphones and tablets. It even has a built-in LED flashlight for the dark times in a person's life. The JunoJumpr comes complete with USB and 12-volt car socket cables for the charging duties as well as battery clamps for jump-starting.
$99