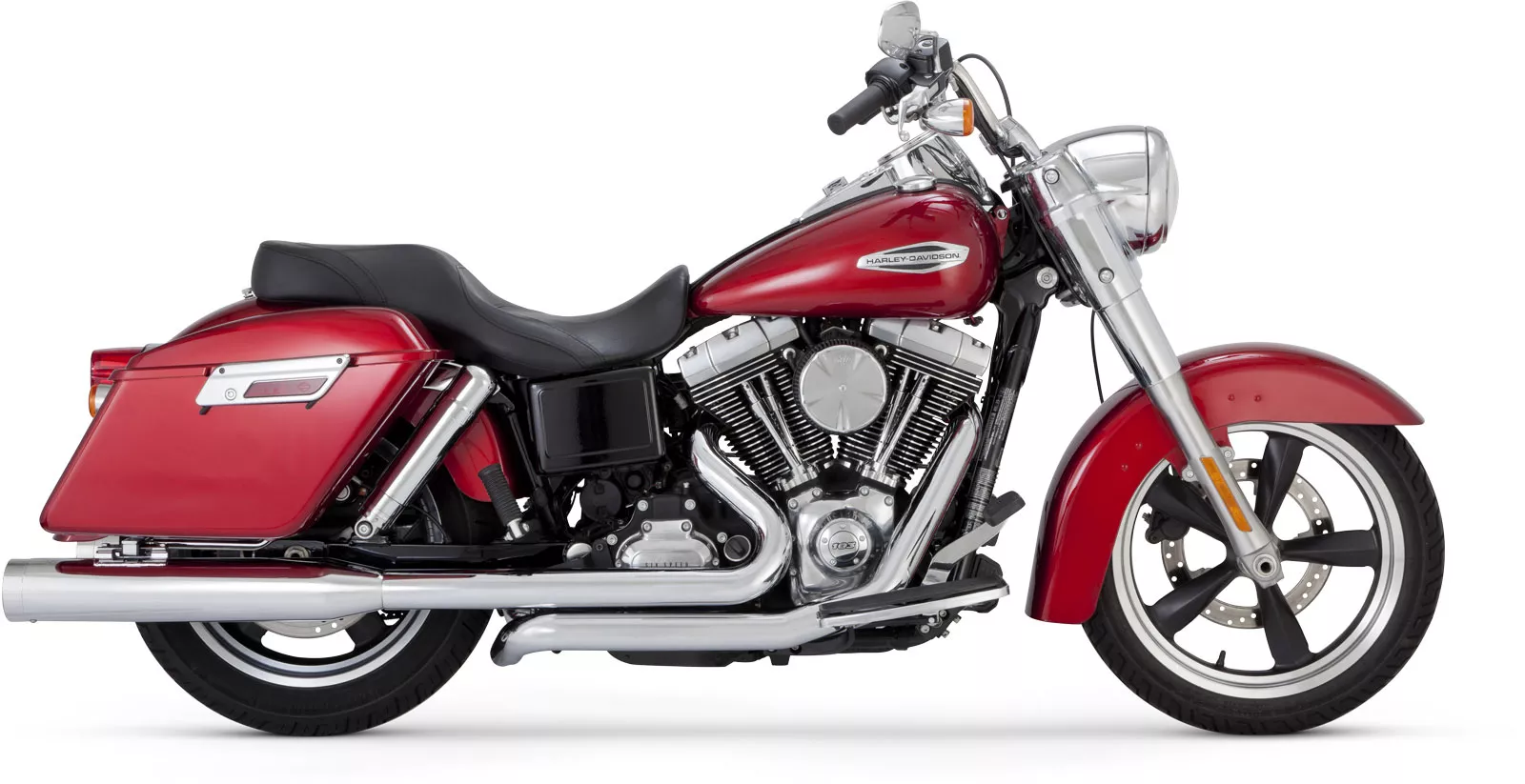 Designed exclusively for the new Dyna Switchback, Vance & Hines introduces Switchback Monster Duals, a complete exhaust system that brings the classic look of true duals to the Switchback, paired with Monster Round slip-on mufflers.
Switchback Monster Duals feature beautifully-crafted chrome plated mounting brackets for the mufflers that look great on the Switchback even when riding without the saddlebags.
Complete with full coverage heat shields over the head pipes and slip-on mufflers with CNC-machined billet end caps, Switchback Monster Duals pulse with the same deep rich tone as Monster Rounds on Touring models.
For 2012, Vance & Hines has designed a new flat plane mounting panel for the 12mm oxygen sensors utilized on the Dyna Switchback, which positions the sensor deeper into the exhaust stream, providing enhanced data feedback to the ECM.
Classic True Dual Design
Head Pipes Paired with Monster Round Slip-ons
Full Coverage Head Pipe and Muffler Heat Shields
Available in Chrome Finish