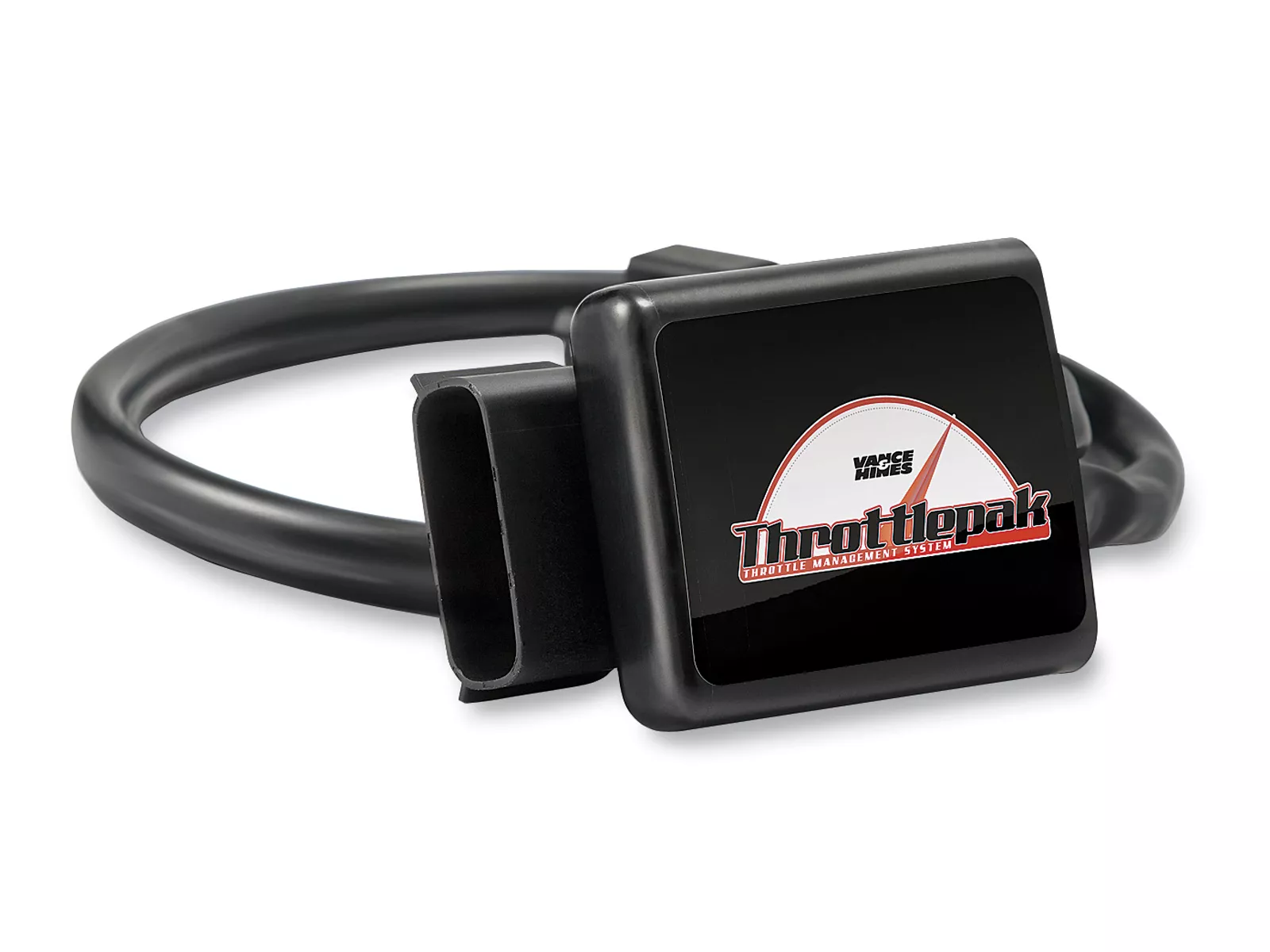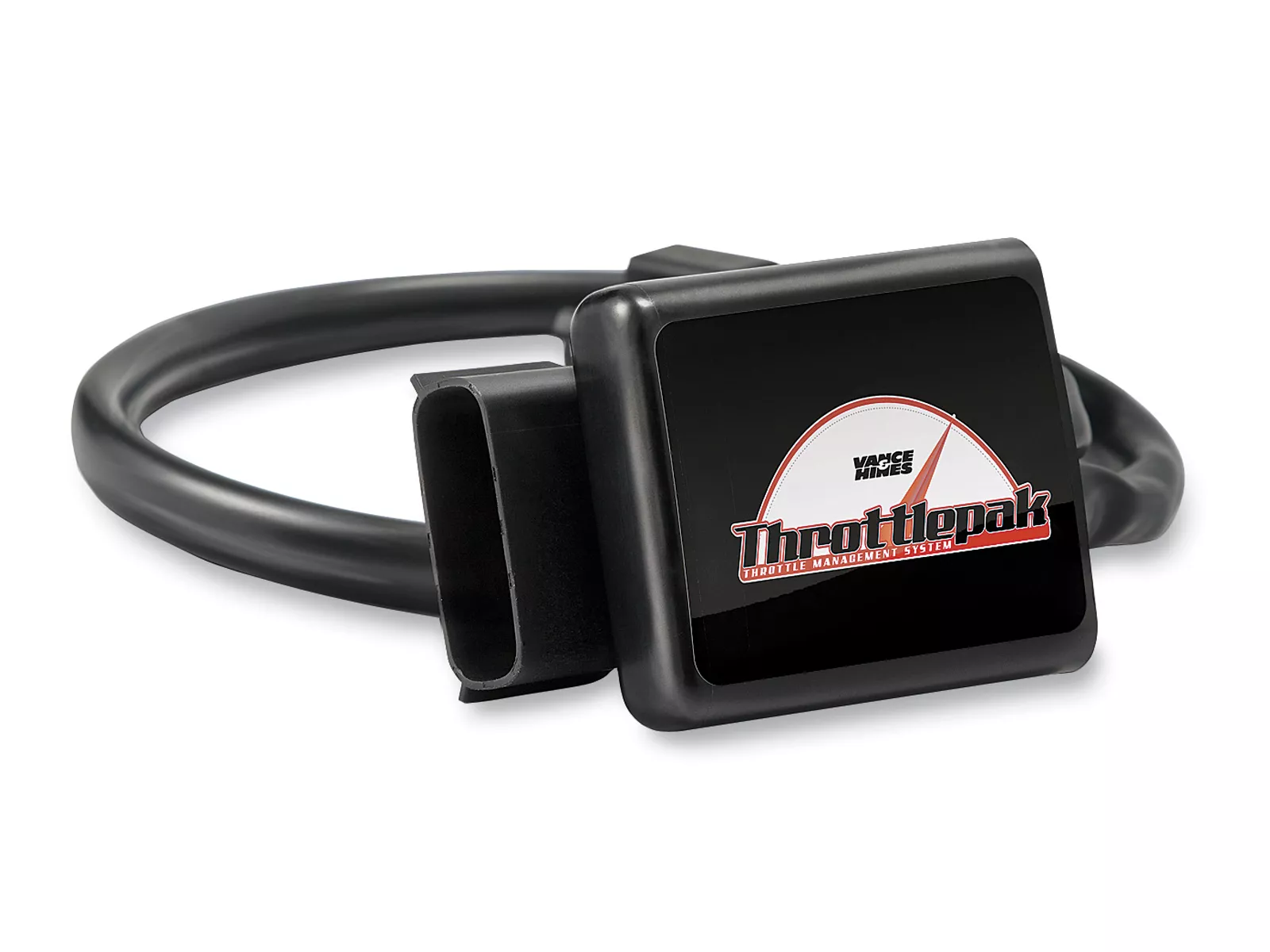 Eliminates Lag for Improved Throttle Response

Compatible with any Exhaust System
Easy Plug-in Installation Into Throttle Body
Works on Stock and Modified Motorcycles
Designed and Manufactured In-House
Patent Pending
Designed for throttle-by-wire motorcycles, Throttlepak improves the responsiveness of your engine by eliminating the factory-programmed electronic lag, whether you are running aftermarket exhausts or not. With Throttlepak, when you twist the throttle, the throttle body responds instantly.
Throttlepak is a device that modifies the speed and degree to which the throttle body opens the throttle plate. It only affects the throttle plate's opening speed. It does not affect the fuel curve, timing curve or any other sensors on the motorcycle.
Throttlepak's Patent Pending technology distinguishes itself from common programming modules because it functions dynamically, constantly making adjustments based on reading the quickness with which you twist the throttle grip. Competitor products use only linear tables that can provide the rider only a pre-determined amount of throttle response.
Throttlepak's "smart" technology senses your throttle movement, moment-by-moment, adding the right amount of assist to deliver the responsiveness you're asking for. For example, when you want the throttle to open quickly, such as when changing lanes or merging onto a highway, the throttle response will be crisp. On the other hand, if you're navigating an unstable road surface, like a dirty or slippery road, the throttle response will be more moderate, where you won't have to worry about the throttle becoming "jumpy" or "jerky".
PRICING/RETAIL: $219.95
| | | | |
| --- | --- | --- | --- |
| **PART NUMBER | Year | **PRODUCT FITMENT**** | |
| V-TWIN Touring | | | |
| 66001 | 2008-2011 | Touring | Throttlepak |
| Trike | | | |
| 66001 | 2009-2011 | Trike/Tri-Glide | Throttlepak |
| Softail | | | |
| 66001 | 2011 | Softail CVO Convertible | Throttlepak |