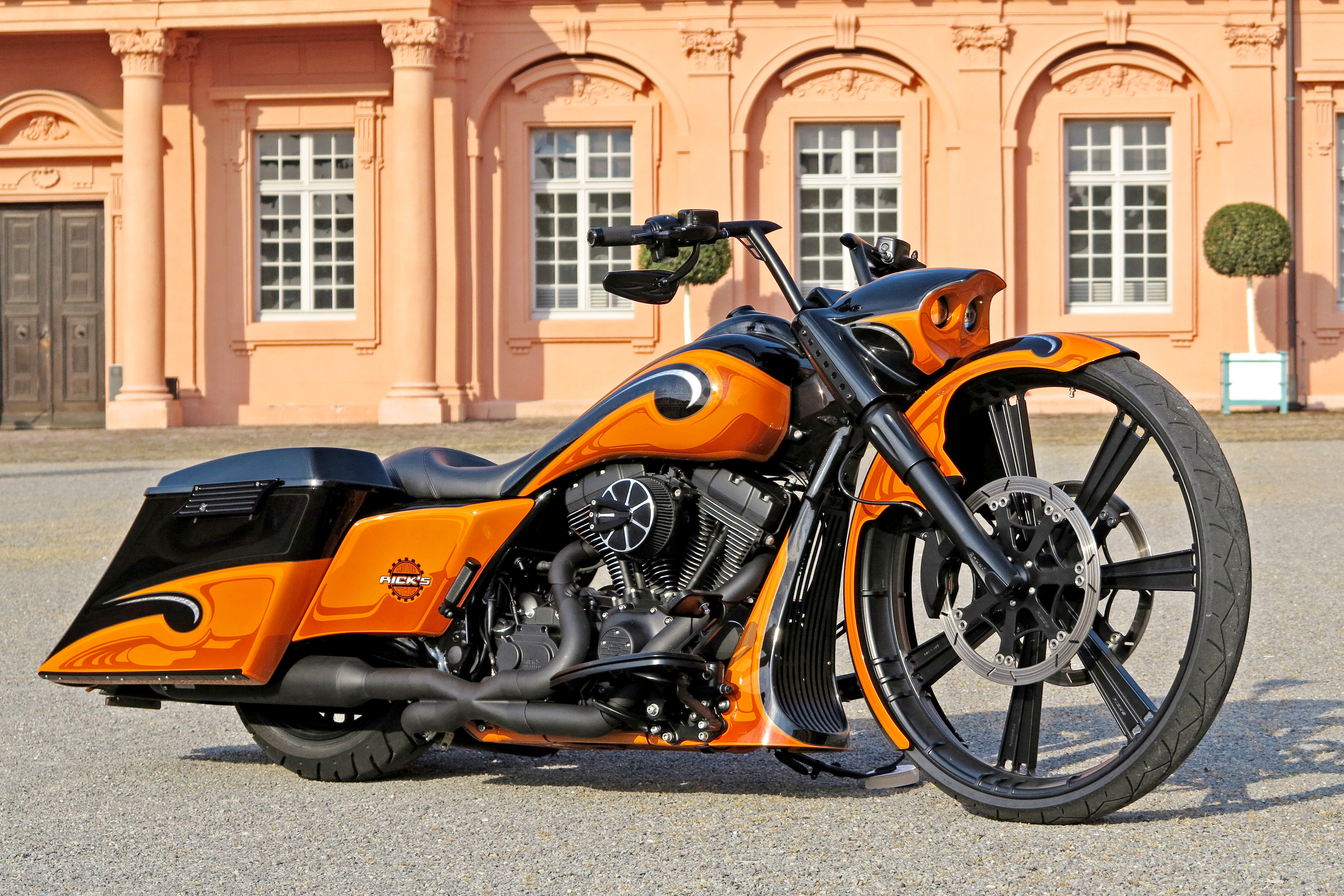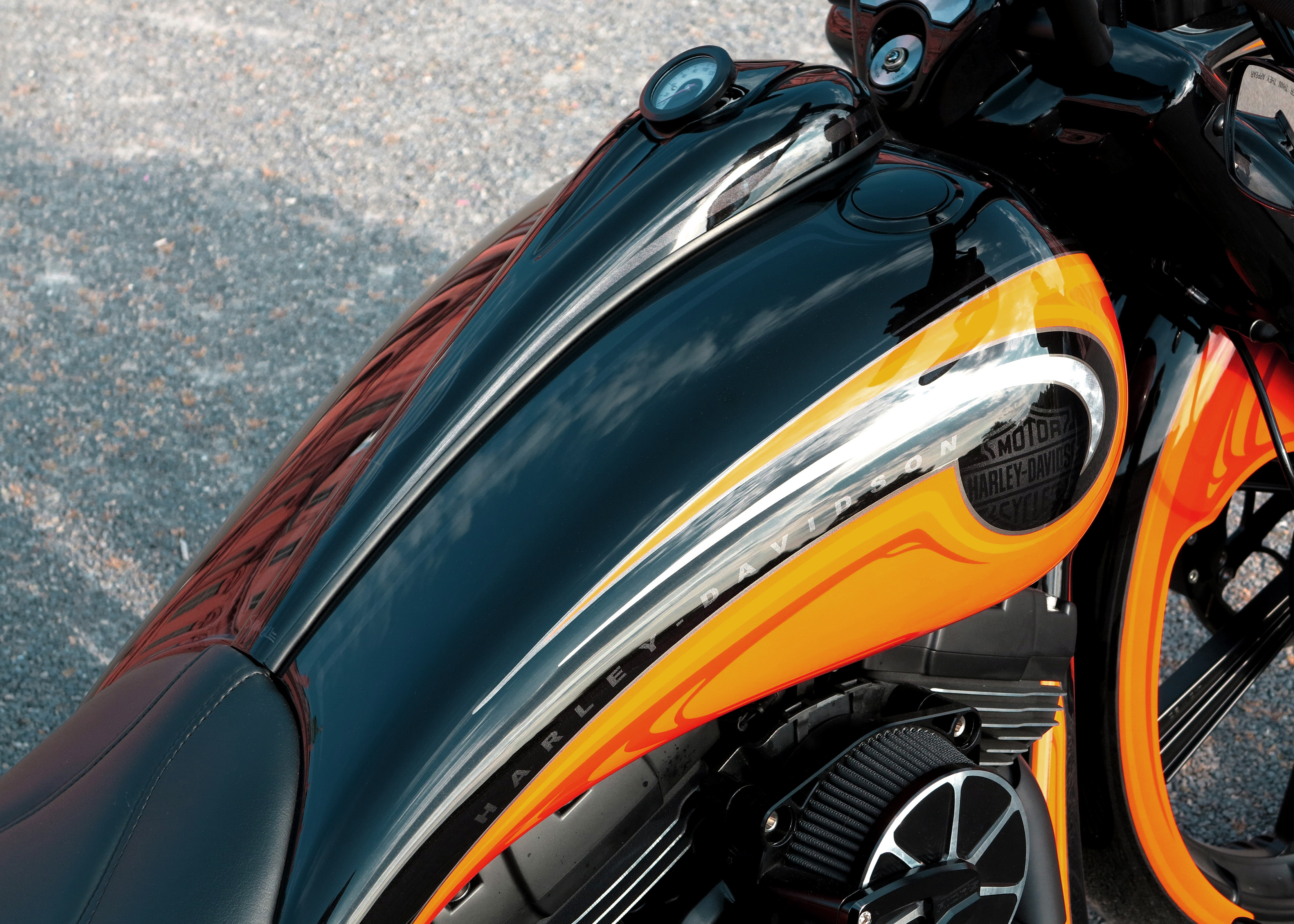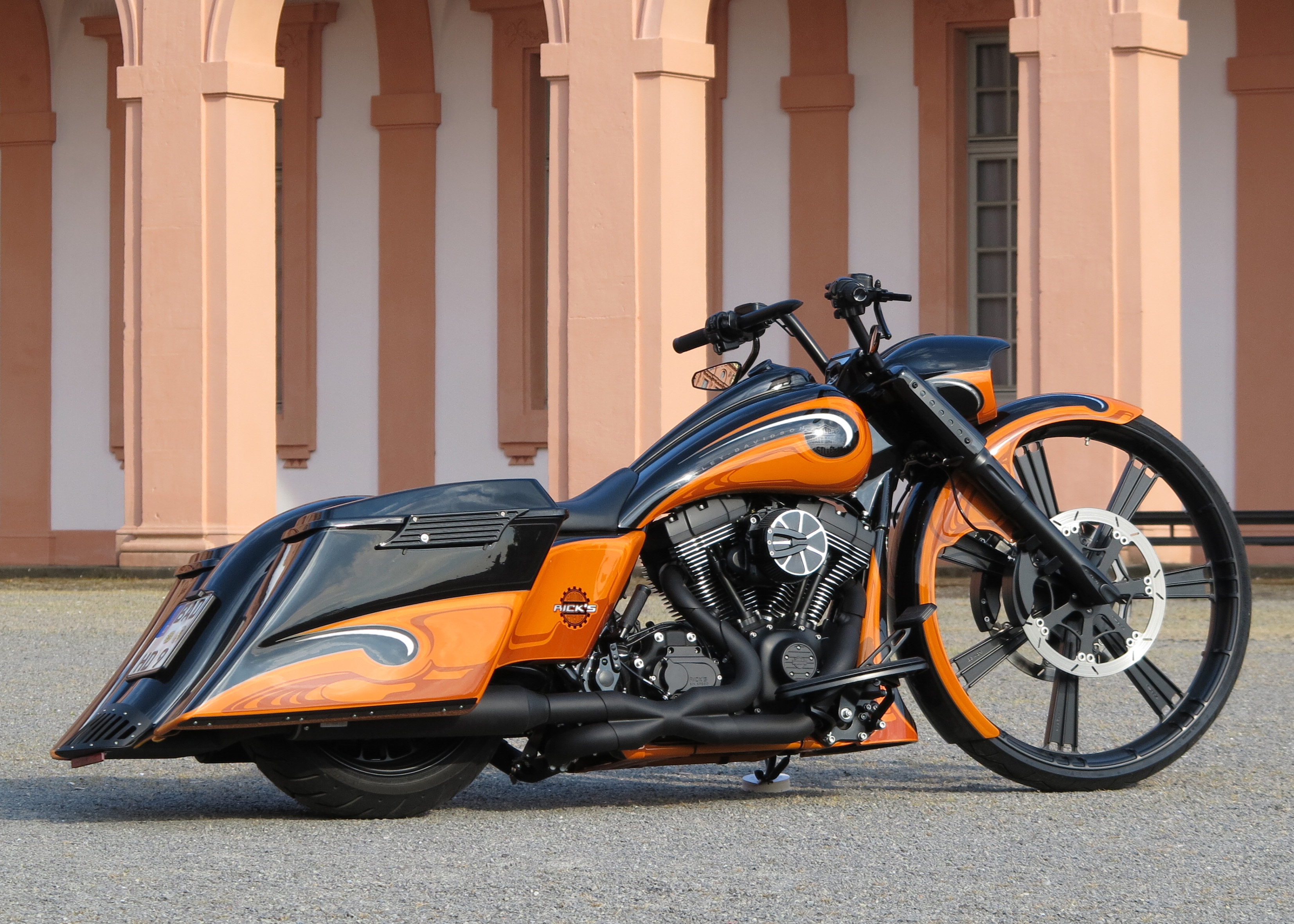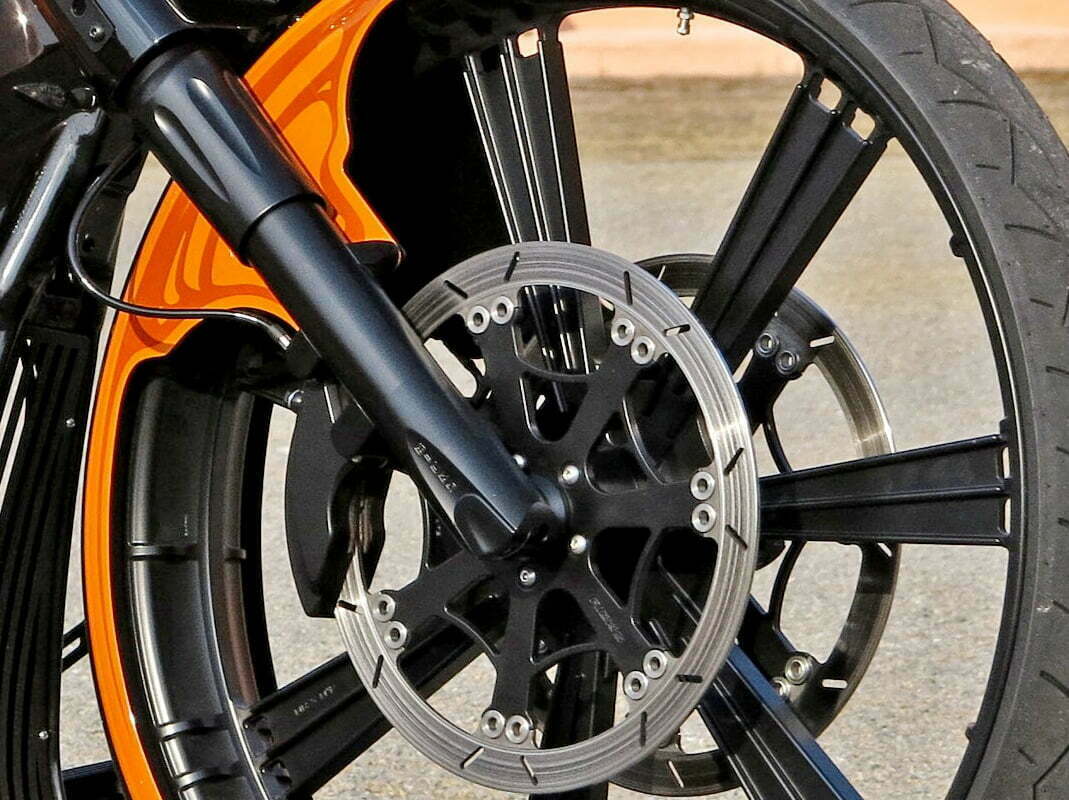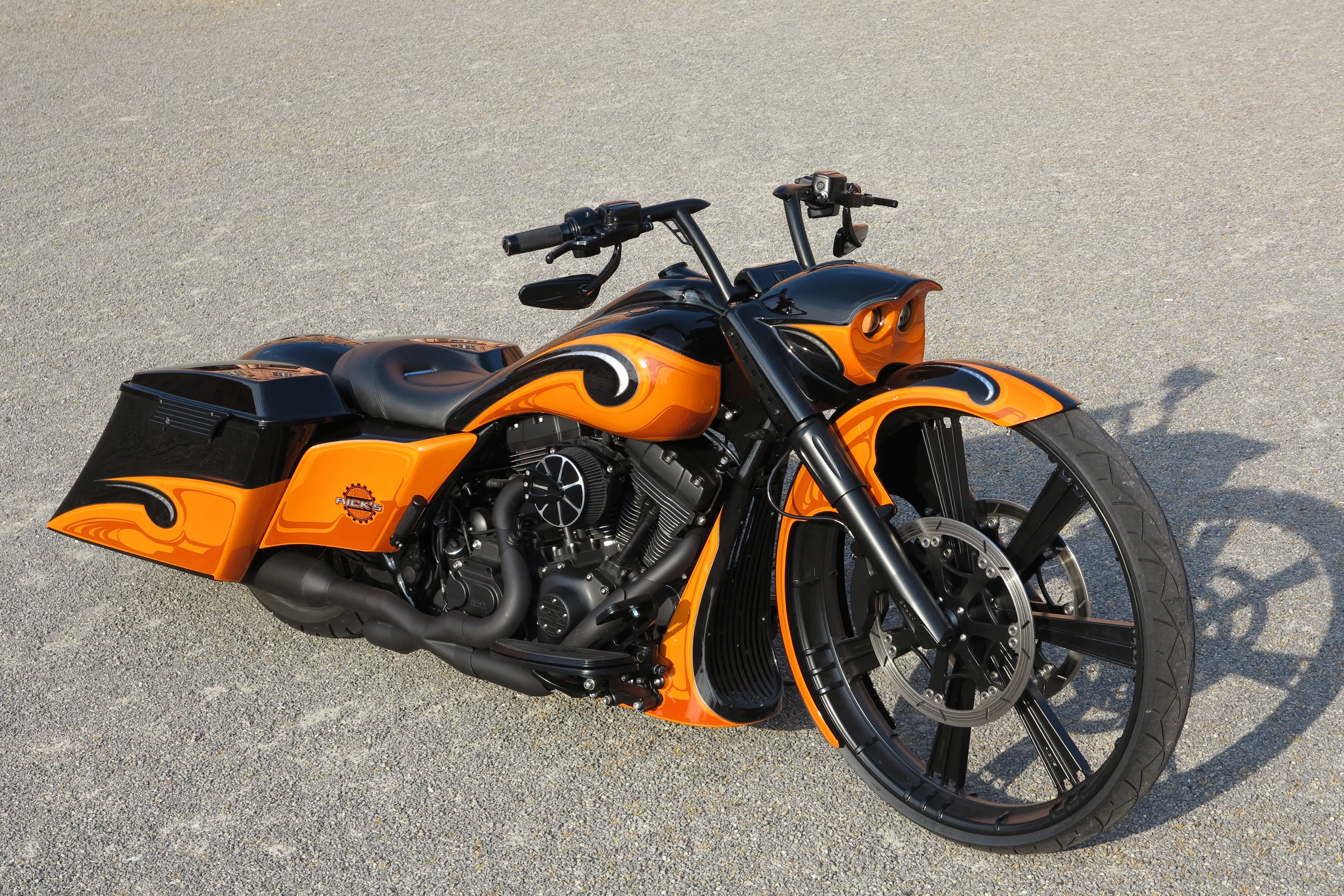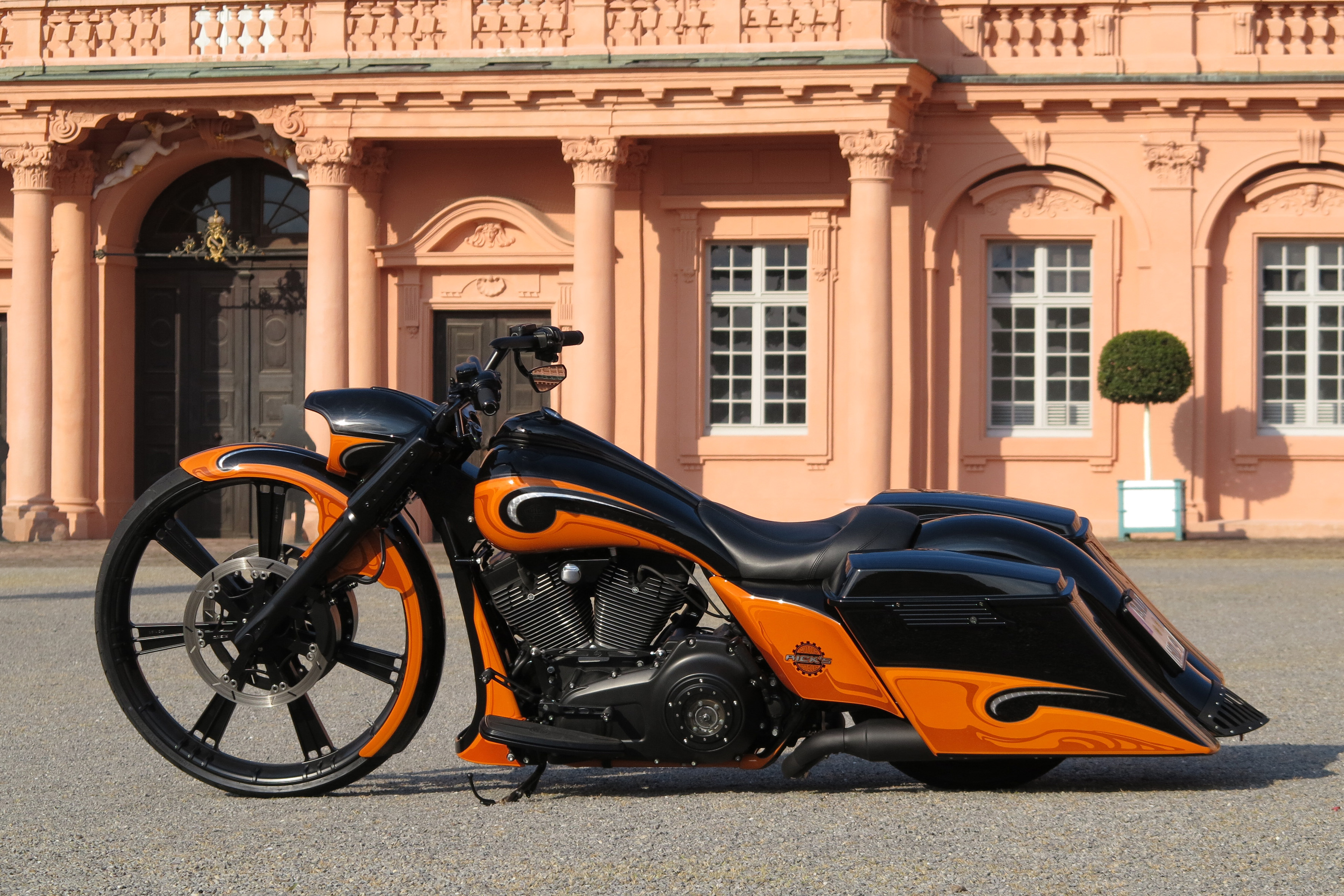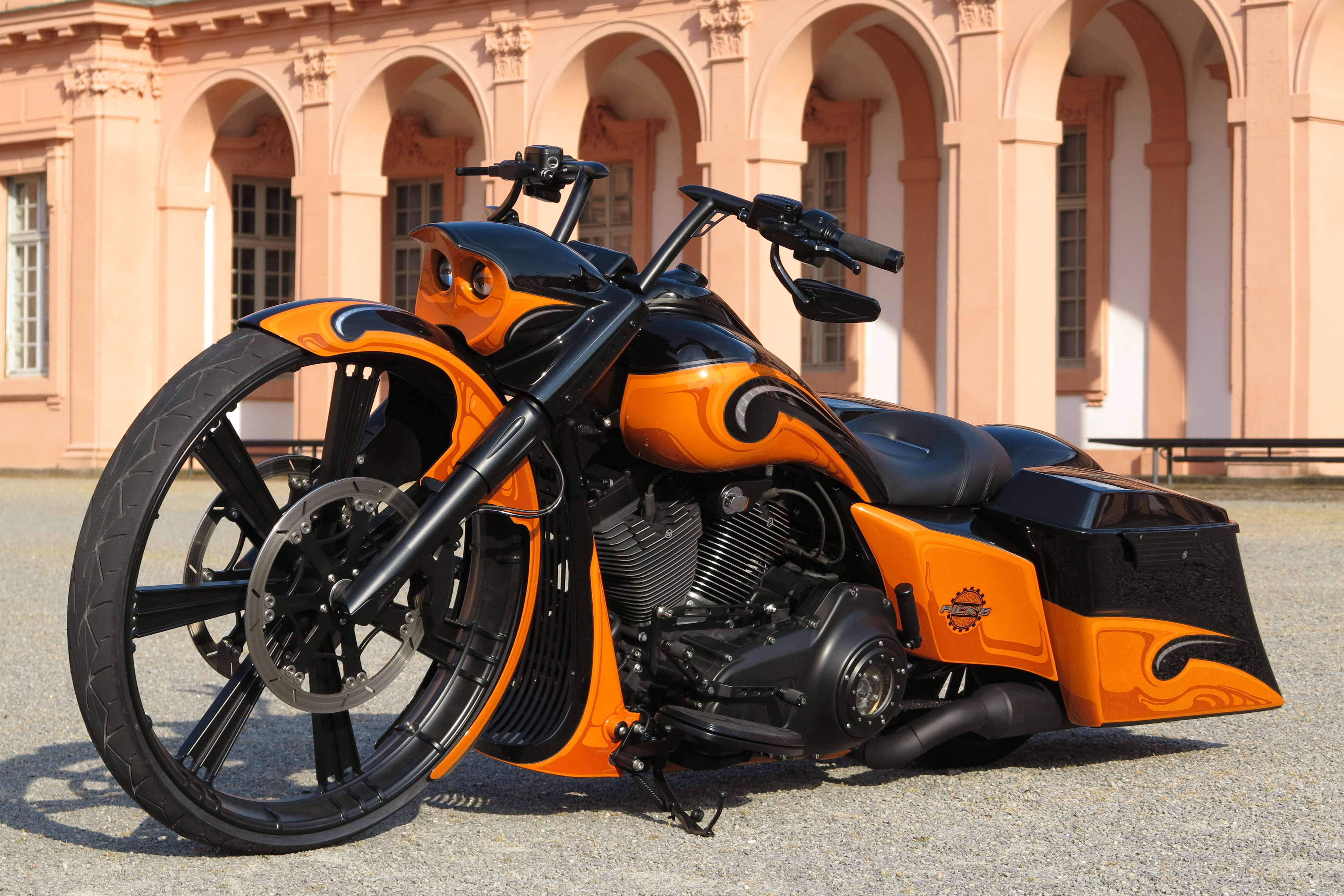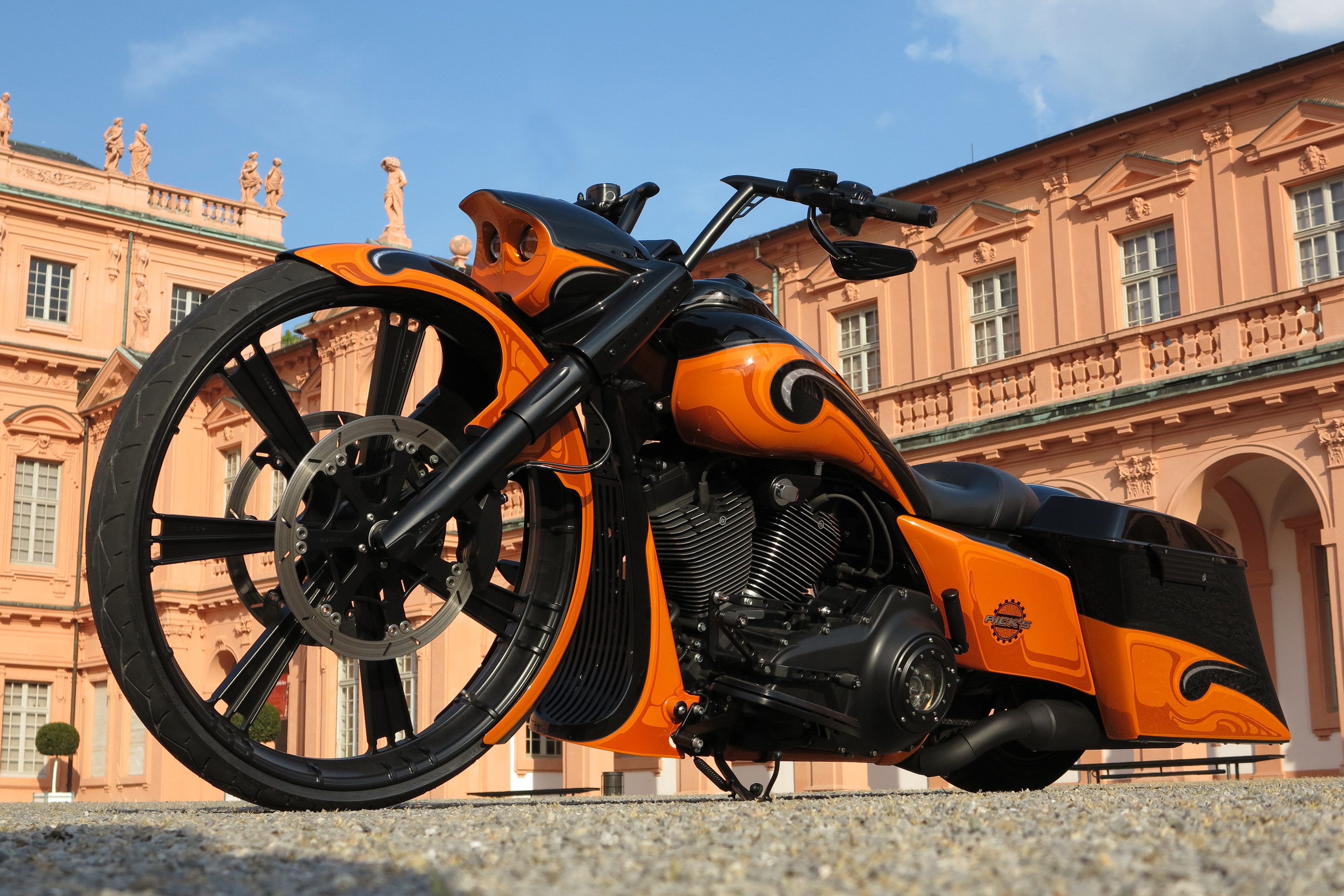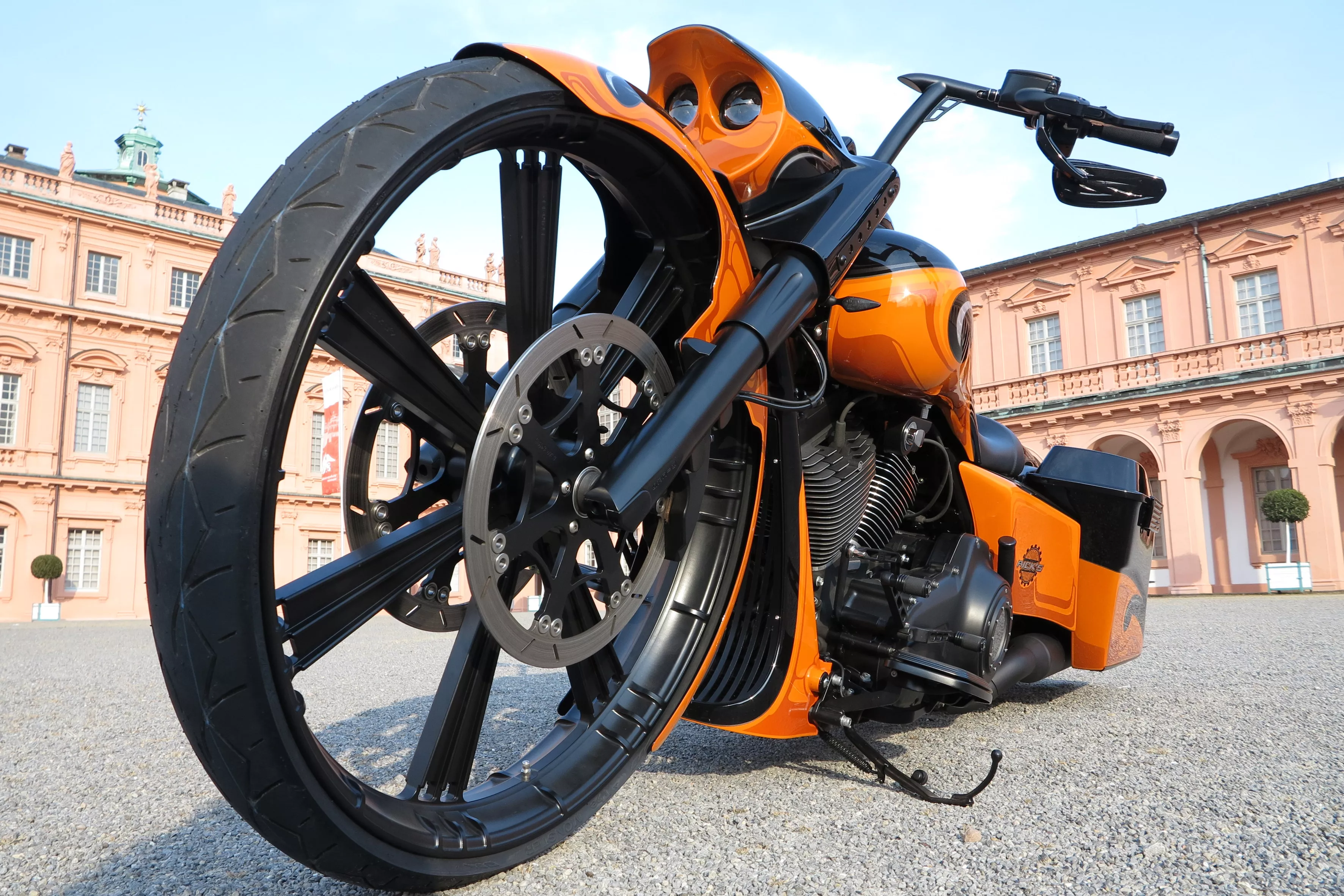 Rick (aka Patrick Knörzer) has always been a passionate biker who did a lot of work himself in his garage. At work, he produced sidestands and Z bars. Later, he started to widen Fat Boy wheels up to 200 on his own metalworking lathe. This was a mile stone in his career and people got to know the Rick's name for the wheel widening. Eventually, Rick replaced the original molded inner part of the wheel with his own CNC-machined inner parts (discs and later on other designs), all with full TÜV approval. He also was the first one to produce his own 9"x15" wheels and from 2000 on he went on with producing his first rear and front fender as well as the matching pulleys and brake rotors for the various wheel designs.
In 2004 the "House of Custom" officially opened in Baden-Baden, South Germany; it was already famous for its V-Rod modifications with 240 and 280 rear wheels, swing arms and fenders. A breakthrough happened with the Trick'n Roll Kit which enabled up to 330 mm tires for the new Twin Cam 96 but also the Twin Cam 88 model, with its sophisticated transmission swing arm through which one no longer had to relocate the primary.
In 2011, Rick's Motorcycles became a official Harley Davidson Dealer. Apart from V-Rod and Softail modifications, there were also various Dyna custom projects. With more and more Bagger modifications emerging, Rick's Harley Davidson set focus on baggers with 23" and 26" front wheel conversions and  finally designed a groundbreaking  Custom Bike:  a Road King with "Rick's Rod" rear end modifications and a 30" front wheel incl. TÜV approval. You can see more of Rick's work here.