We as a society are greatly dependent on smartphones and other gadgets that we use on a daily basis. The Nomad 7 portable solar panel is a fantastic solution for charging up those devices when traditional power outlets are not an option.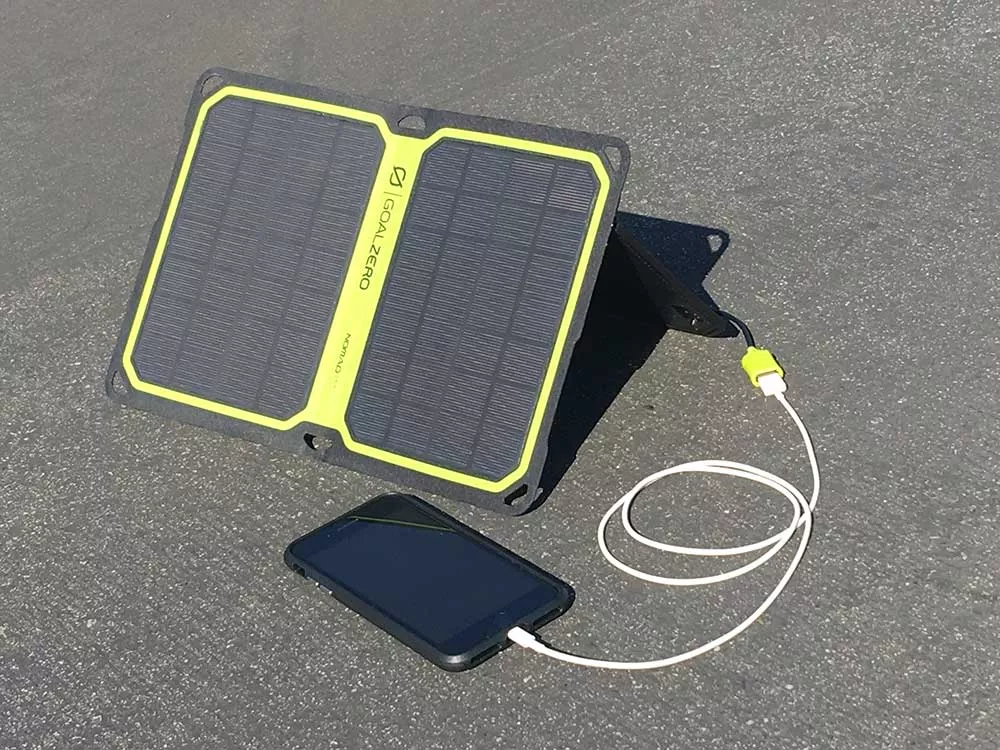 While I was in the El Diablo Run down in San Felipe, Mexico, I ended up sleeping in a palapa for the weekend. If you know about Mexican beaches and palapas, you know there aren't any 12-volt plugs or USB ports in a thatched roof pagoda 8 feet above the sand.
Luckily I made sure to put my Goal Zero Nomad 7 solar panel in my sissy-bar bag before I left home. Over the din of folks crying and begging for electricity so they could take selfies, I simply opened the Nomad 7, plugged in my iPhone's Lightning/USB cord, and kept my phone charged with the power of the sun.
This is no ordinary crappy Amazon no-name panel though. The Nomad 7 is smarter than most people I know, due to the portable panel having an auto-restart feature and intelligent electronics. These built-in brains adjust the panel's charge to equal the device's need.
Goal Zero's solar panels also have an intensity indicator junction box that has an easy-to-read LED indicator display, so the strength of the solar conditions above can be seen at a glance. The Nomad 7 is waterproof and comes with an adjustable and detachable magnetic kickstand with a vented zipped pocket to protect devices from the sun. This Goal Zero panel can also charge backup batteries, wireless headphones, helmet communication systems, and any other small USB-charged devices.
If you are into using that big bright (and free) charging station in the sky 93 million miles away, then grab one of these panels and keep it in your saddlebag. You won't be sorry you did, as I use mine frequently when in the great outdoors.