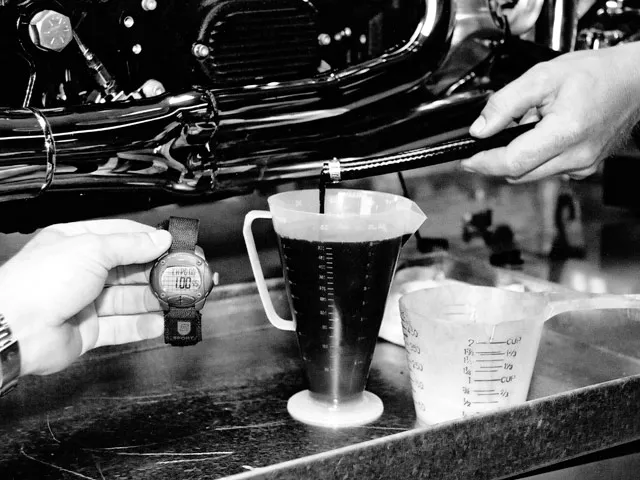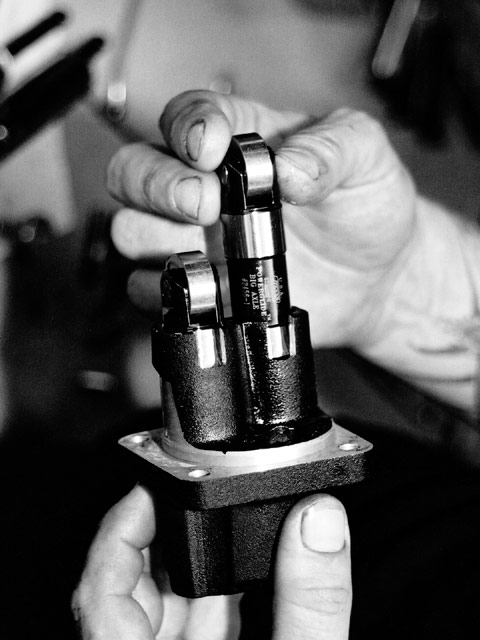 Summer weather brings great riding opportunities, but it also brings higher temperatures. And, if you ride to work in heavy traffic like we do, that can mean a lot of time spent at idle — and a lot of heat for your V-Twin engine. A situation that is not good for longevity — especially if the motor is hopped-up.
Compounding the problem further, Harley's stock oil pump can't circulate as much oil to the crank area at idle as it does when the motor is running at speed. T.P. Engineering offers a smart solution to this dilemma. They've created a three-valve, high-flow pump that increases flow levels, even at idle.
Given the high temperatures we've been getting in Southern California, we were eager to test T.P.'s pump on one of our bikes. They assured us that as long as we had our engine-idle set at 1,050 rpm (as the factory calls for), we would see significant flow-level improvements at that speed. They also caution against the trend today of setting your idle speed around 850-to-900 rpm — because it sounds good — since that speed flows no oil with any pump.
We took a T.P. pump and an 80ci Evo with a hot state of tune to Bennett's Performance in Signal Hill, California, to see how well the pump flowed oil — both with a cold engine and a hot one.