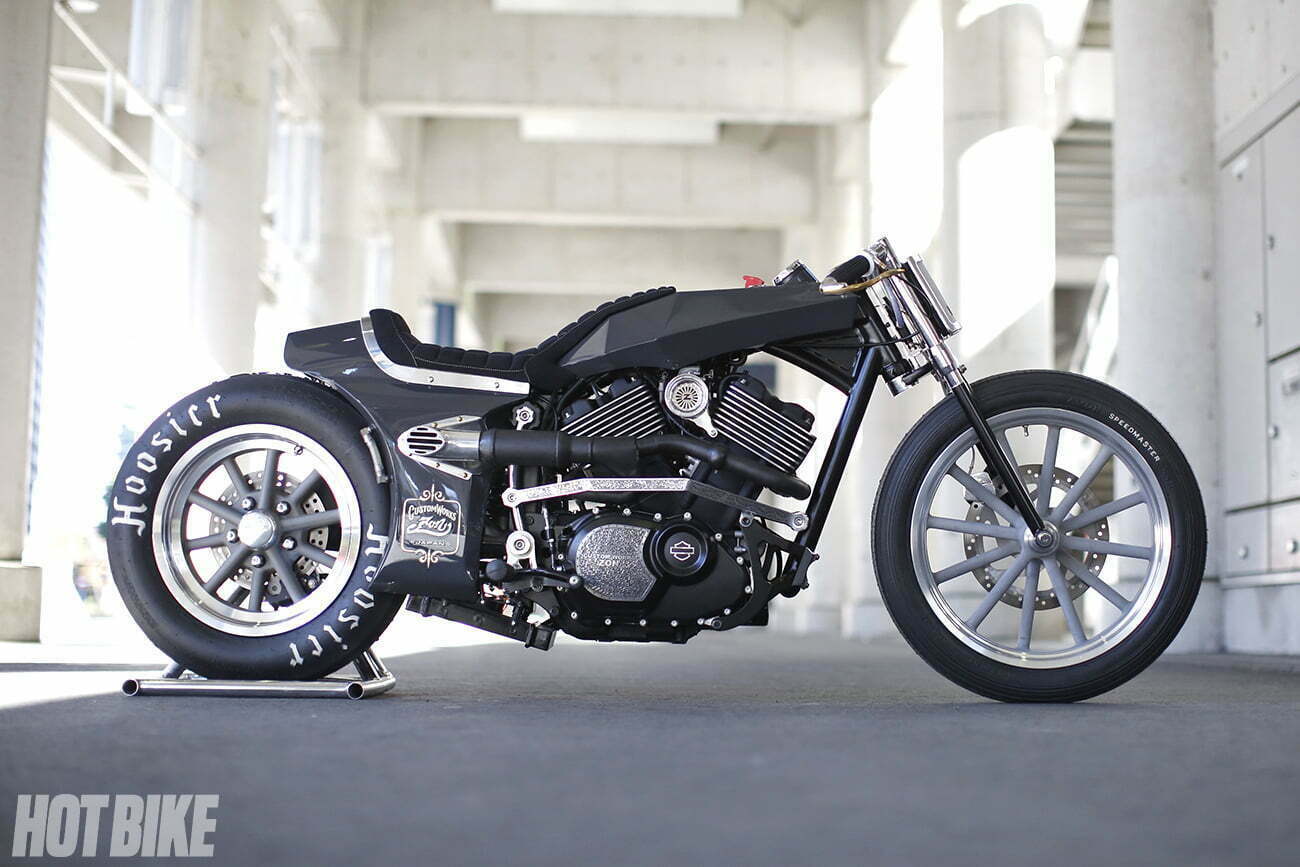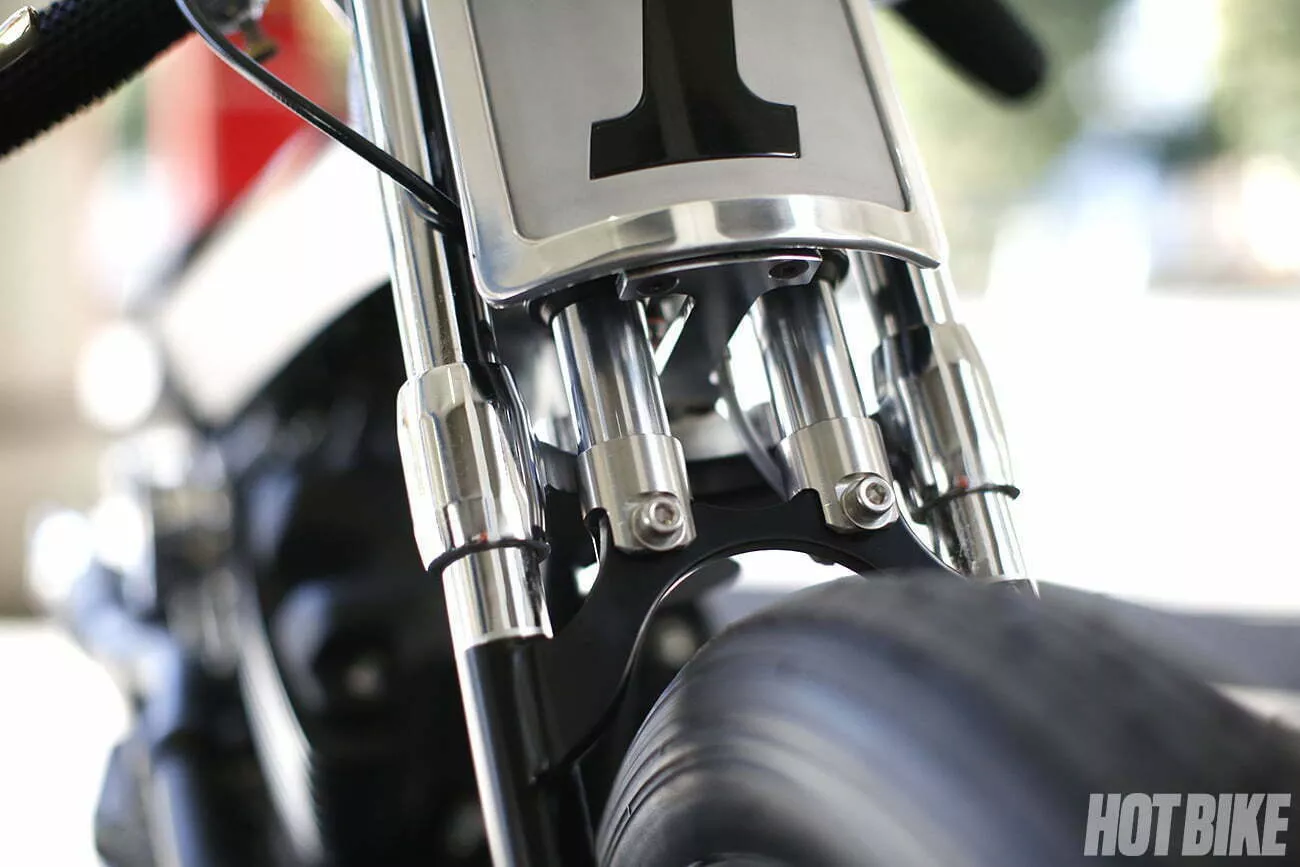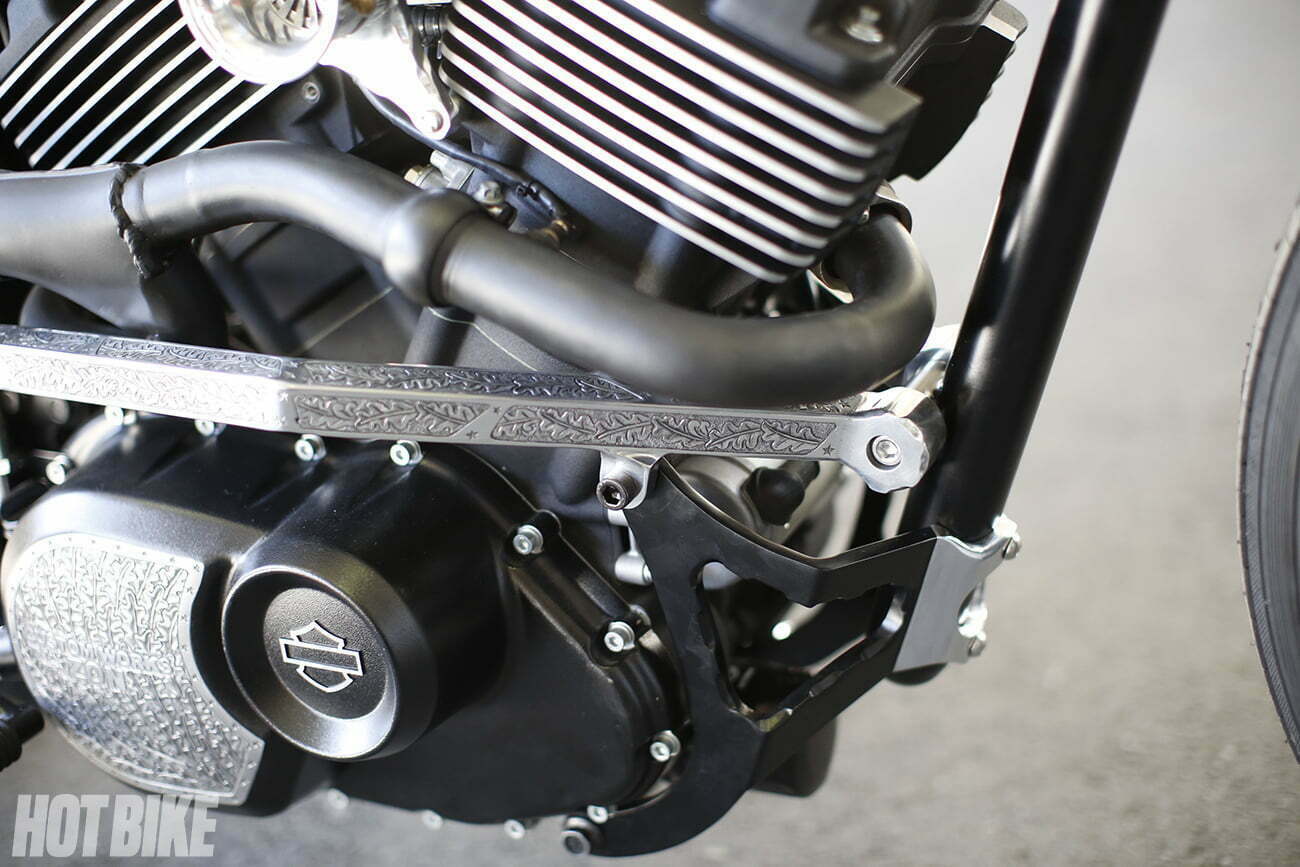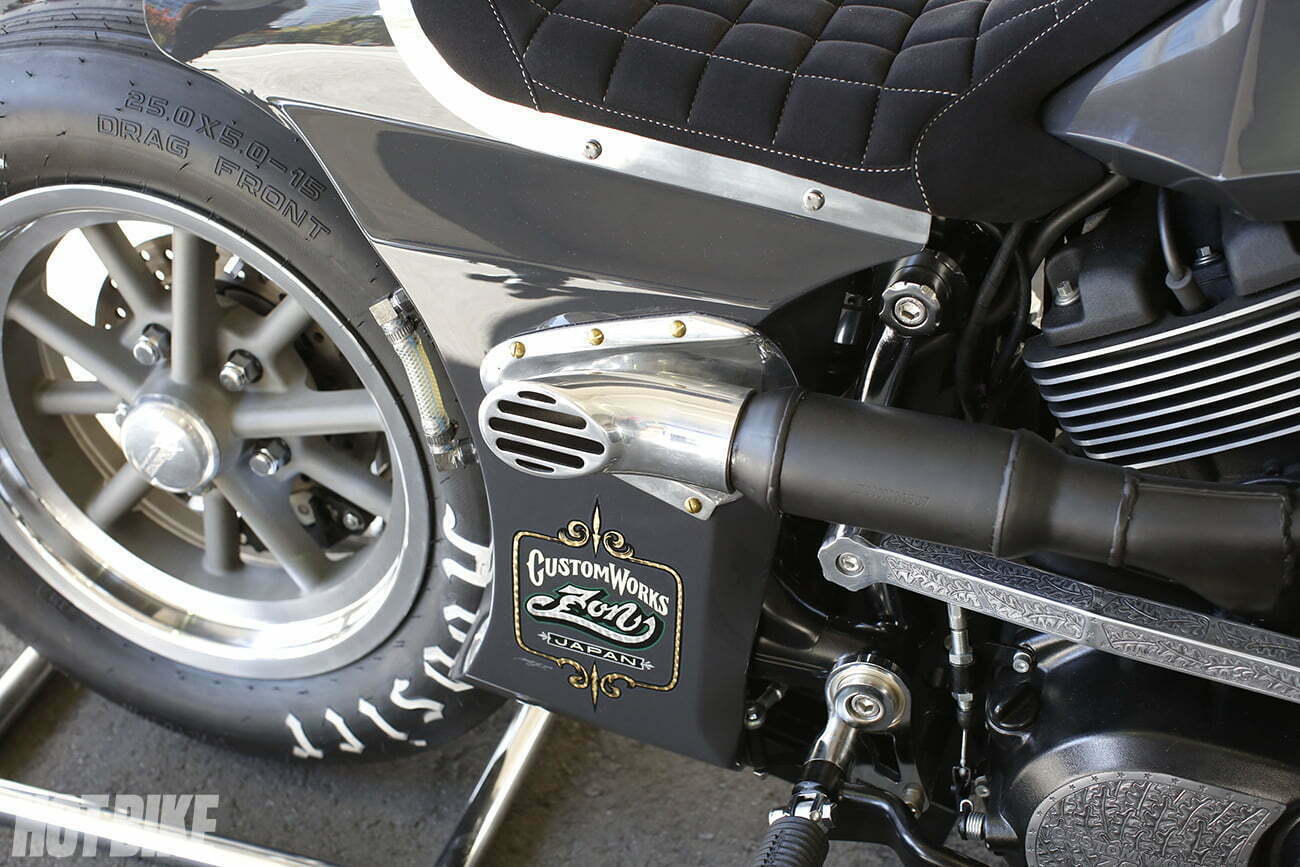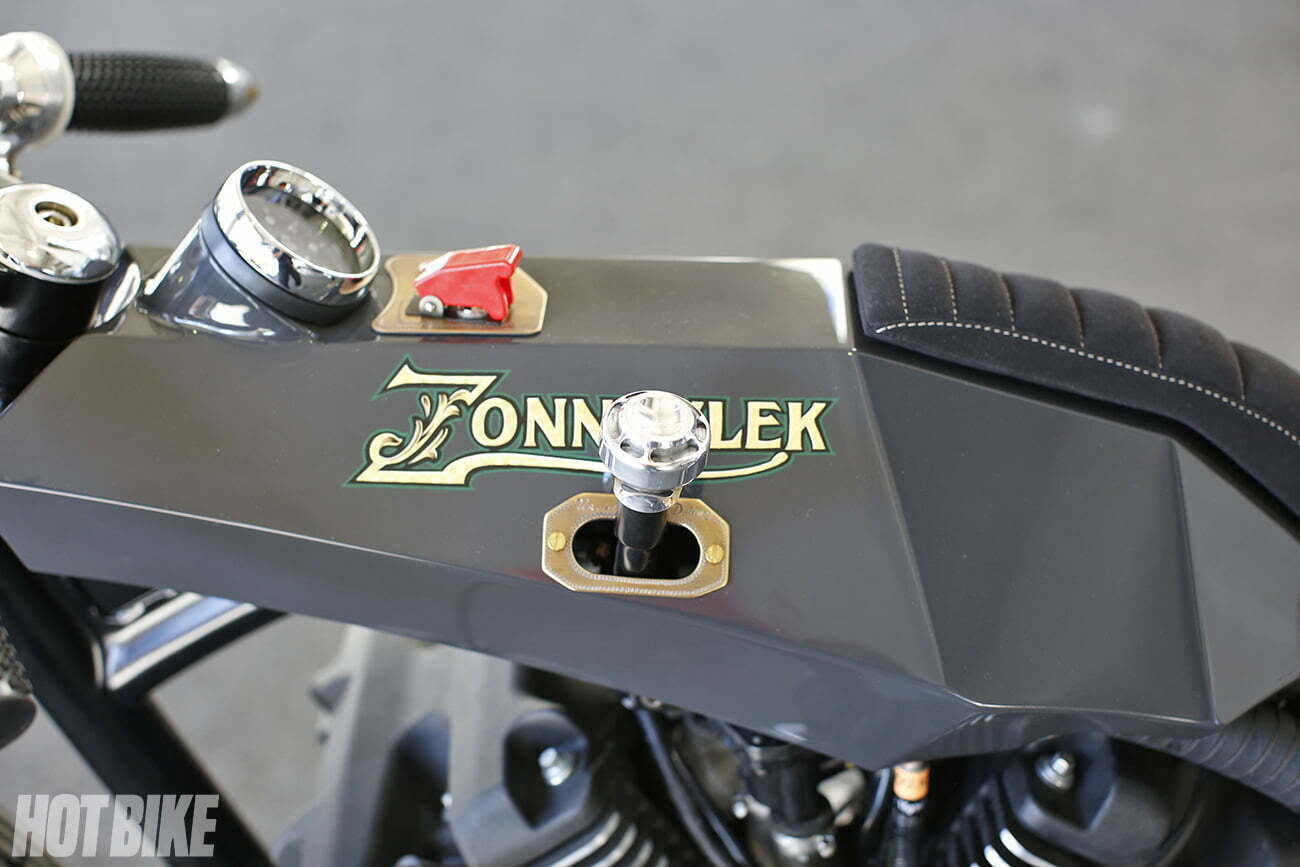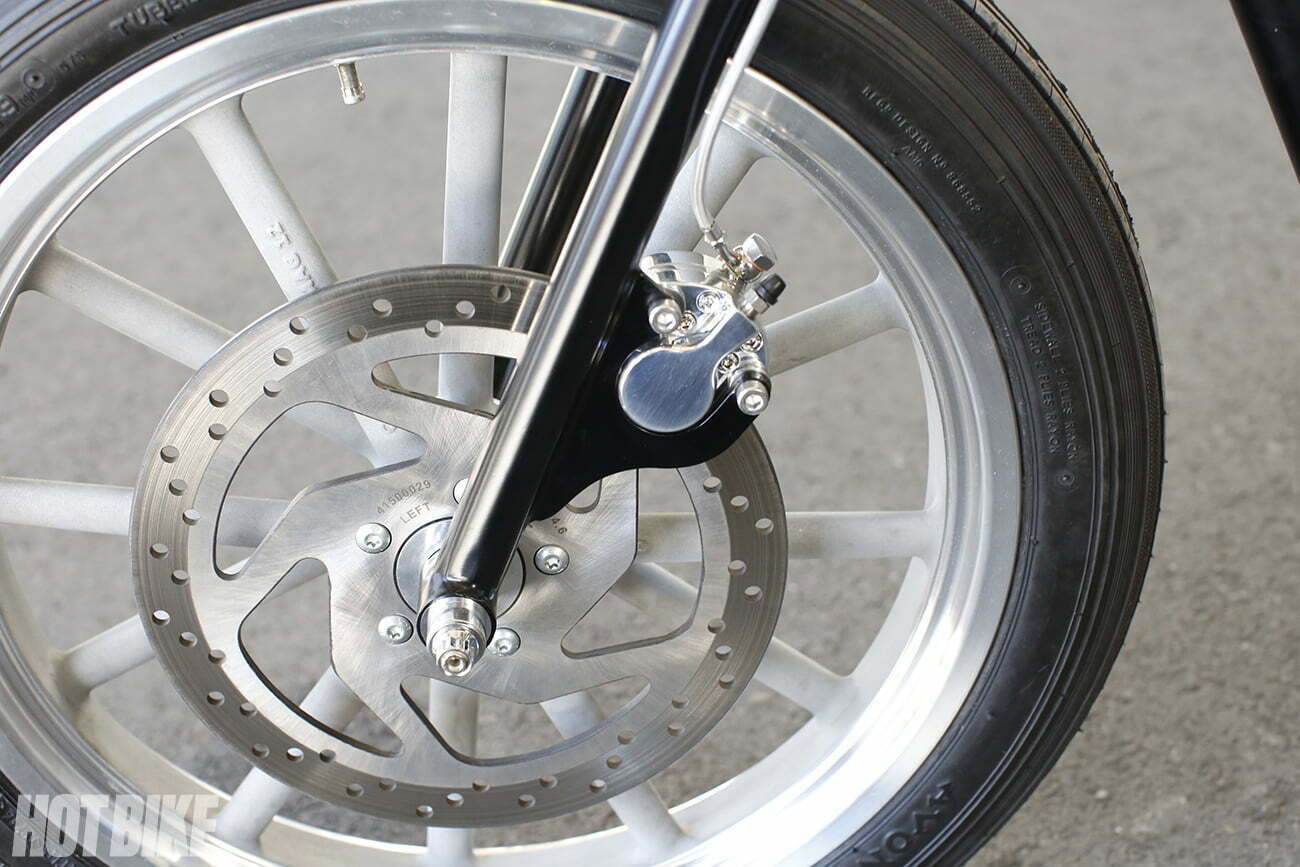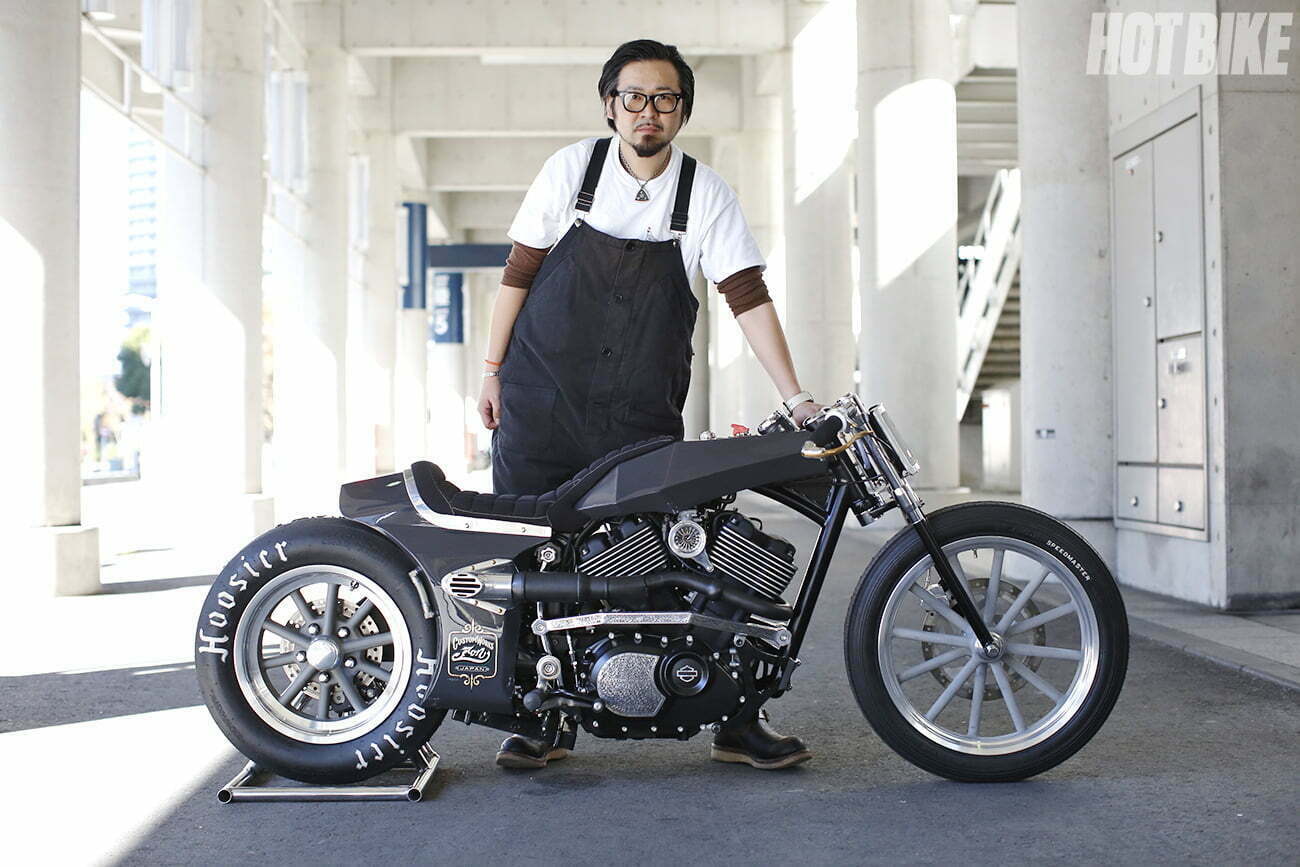 On setup day for the 24th Annual Mooneyes Yokohama Show , I poked around the event venue curiously as builders and vendors started to filter in for the weekend. A tall lanky man zoomed by me pushing one of the most amazing bikes I had seen in a while. This bike named 'Zonnevlek' looked like it was going 100+ mph as it was nudged around by Yuichi Yoshizawa. A quick once over revealed it's inspiration from drag racing (2 and 4 wheeled) , diggers, traditional choppers, and Zon's own style but one thing was clear. It was in it's own category of bikes and fully bad-ass.
I communicated with Yuichi through plenty of hand gestures and smiles that I wanted to take some photos of the go-fast beauty outside the venue.Truth be told, he understand and spoke English pretty darn good while I had zero knowledge of Japanese to converse with him. Typical Gaijin, haha!! ありがとうございます Arigatou gozaimasu Yuichi!!
This meticulously fabricated machine by Custom Works Zon started life as a stock Harley-Davidson Street 750. Yoshikazu Ueda and Yuichi Yoshizawa of Custom Works Zon built this machine for the Harley-Davidson of Japan "Street Build Off ". A handful of Japan's top custom builders were given stock Street 750's to transform into any way they desired and would be judged at the Mooneyes Yokohama Show for building supremacy. Custom Works Zon and Zonnevlek ended up being crowned the "Street Build Off" Champions amongst some other jaw dropping Street 750 Customs.
Now if somehow we could get back over to Japan to arrange a test ride!!
Specs:
Engine: Liquid-Cooled , Revolution X
Displacement:749cc
Intake:Custom Works Zon
Exhaust:Custom Works Zon
EFI: Stock
Frame: H-D Street 750 modified by Custom Works Zon
Forks: Custom Works Zon
Swingarm: Custom Works Zon
Rear Shocks: NSP
Front Wheel: W&W Cal Mag Replica 19″
Front Tire: Avon
Rear Wheel: Rocket Racing 15″
Rear Tire: Hoosier
Seat Cowl with inner fuel tank: Custom Works Zon
Handlebars: Custom Works Zon
Front Brake: Custom Tech
Rear Brake: Stock
Foot Controls: Stock
Pinstriping: Mr. G
Engraving: 4 Dimension Studio