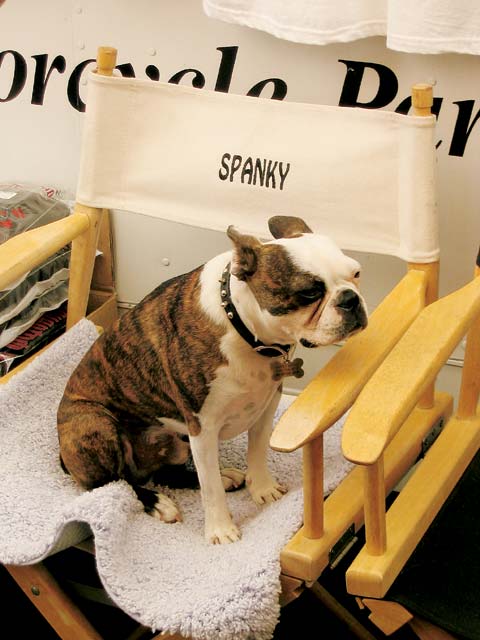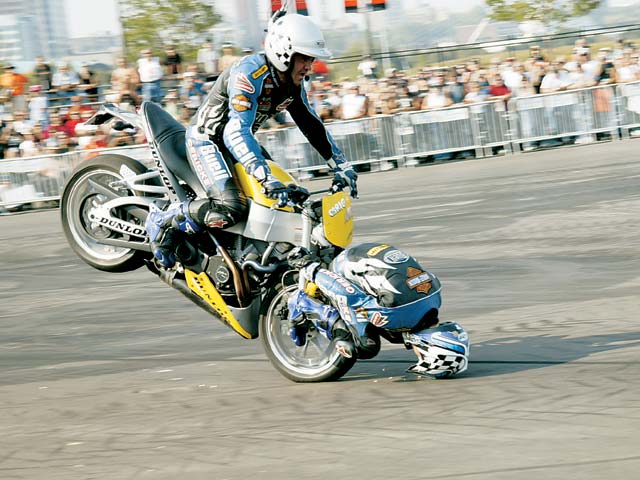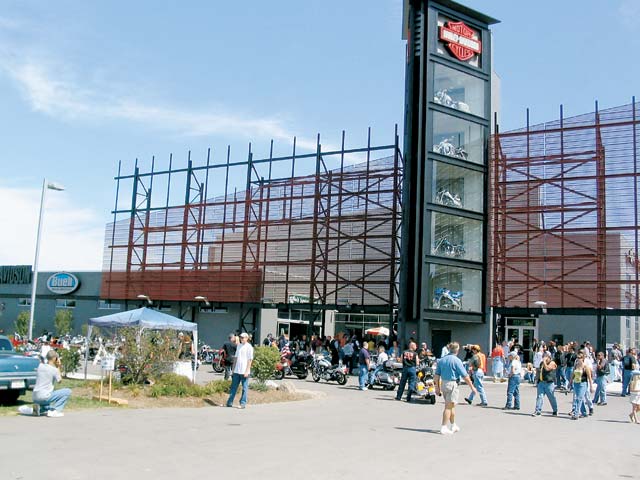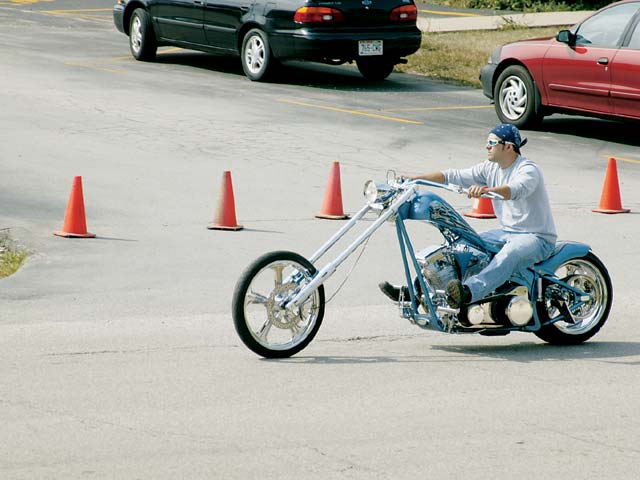 The plan for a centennial celebration was put in place 100 years ago when the first Harley-Davidson motorcycle saw its wheels touch ground. Harley got serious about the party with preliminary celebrations marking its 85th, 90th, and 95th anniversaries. But the 100th was supposed to be the party to end all parties.
Rides left from all over the country to bring Harley owners to Milwaukee for the gala celebration. For the better part of a week, the city would give itself over to some 300,000 Harleys bouncing from the Harley facility to some of the five surrounding dealerships for fun and festivity. At night, the downtown area closed off some streets and threw an outdoor party that seemed to never end.
Finally, Sunday rolled around with a free concert to end the huge extravaganza, and well, it was met with mixed reviews. Performances by Kid Rock, Travis Tritt, and the Doobie Brothers pumped the crowd up; however, the headliner, Elton John, was not as well received. While John is a world-class act, many thought an American performer, perhaps one involved in the motorcycle world, would have been a better choice.
Entertainment aside, the city made an awfully big crowd feel like they were wanted and belonged there — a feeling that Harley riders haven't had in a lot of during Daytona and Sturgis in years past. Thanks Milwaukee!