It's very rare that Harley-Davidson releases a new model mid-year but when they do, you can be assured it's something special.
The "S" designation in the 2016 Harley-Davidson Low Rider S model stands for Sport but might secretly stand for "Special".
The Milwaukee corporate brass put their eyes and ears to the street so to speak and paid attention to what the Instagram generation is doing and wants.This younger generation( ages 18-34) is the key
to Harley-Davidson's future as it's no secret that the median age of H-D's core customer is getting grayer in the hair. New blood is needed to sustain and grow their foothold in the motorcycle marketplace.
The Harley-Davidson Low Rider S is just part of what H-D has in the works for reaching this audience. Take the well handling Dyna chassis and add a powerful 110 engine, "Premium Ride" suspension , aggressive ergonomics ,some styling with serious attitude and the outcome really is something bad-ass. This is the way the performance oriented Dyna aficionados have been hopping up their machines. H-D has now made this obtainable and sans headaches
in a stock bike, no needing to source all the "cool" parts and figuring out how to make it all work.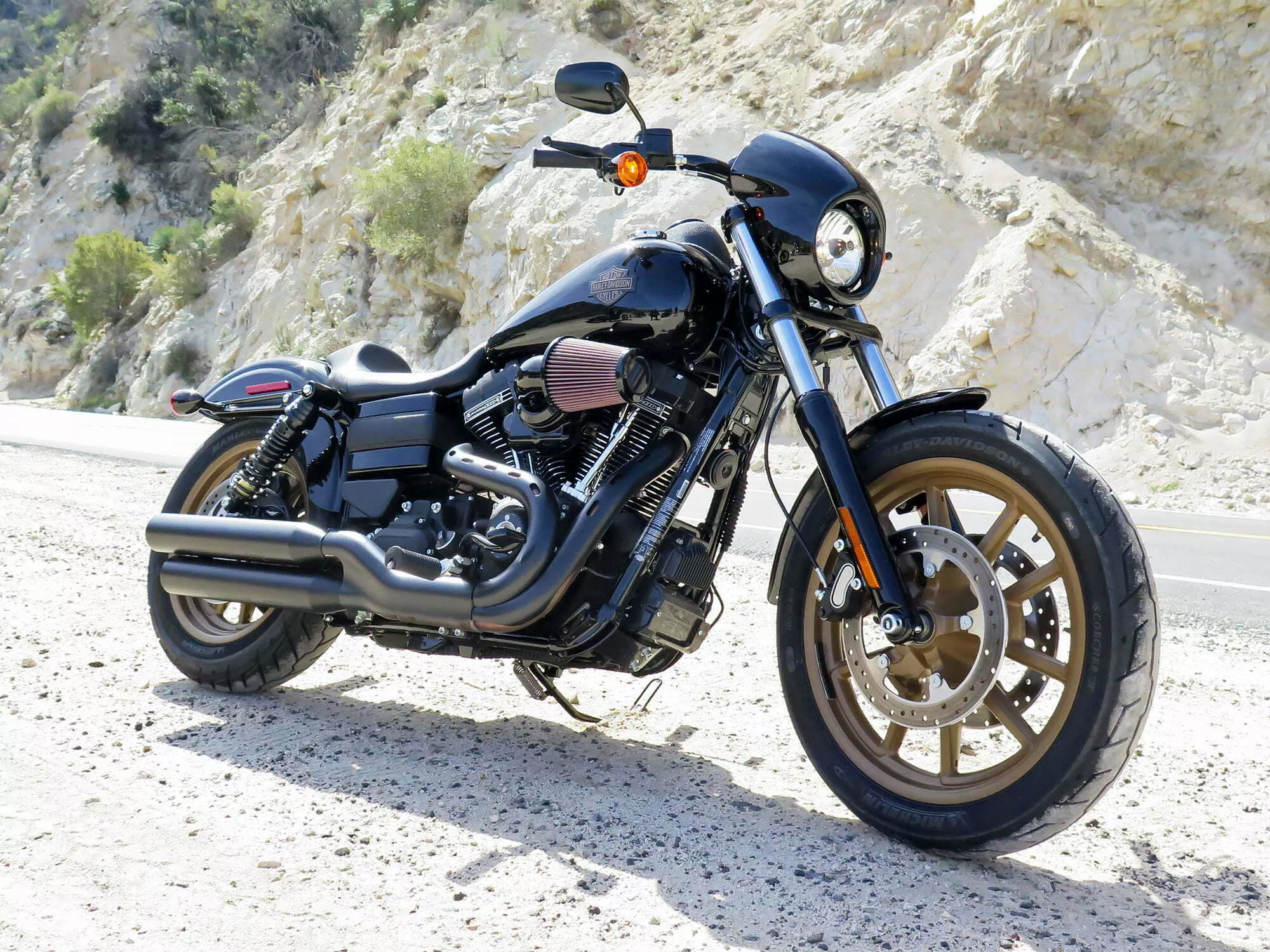 I"ll get right into this and tell you that this bike flat our RIPS. This is the best H-D model to roll off the assembly line in many years. I was that impressed.
The heart of this machine is the Screamin' Eagle Twin Cam 110 engine that provides plenty of arm stretching torque that would put a smile on a corpse.I couldn't help but to get heavy handed on the throttle at every traffic intersection when the light turned green. Blipping the throttle for no other reason than to hear the motor roar is something else I found myself guilty of on too many occasions.
While the claimed 116 ft-lb of torque at 3,500 rpm is awesome and provides plenty of power for overtaking on highways and squirting through city traffic, I did have to nitpick at one aspect of the 110 engine. At about 5500 rpm the rev limiter kicks in right when I was getting into the groove. I adjusted my shifting habits slightly and went into a higher gear earlier and lugged the mighty beast just a bit more than I had been doing and both the engine and I were happier.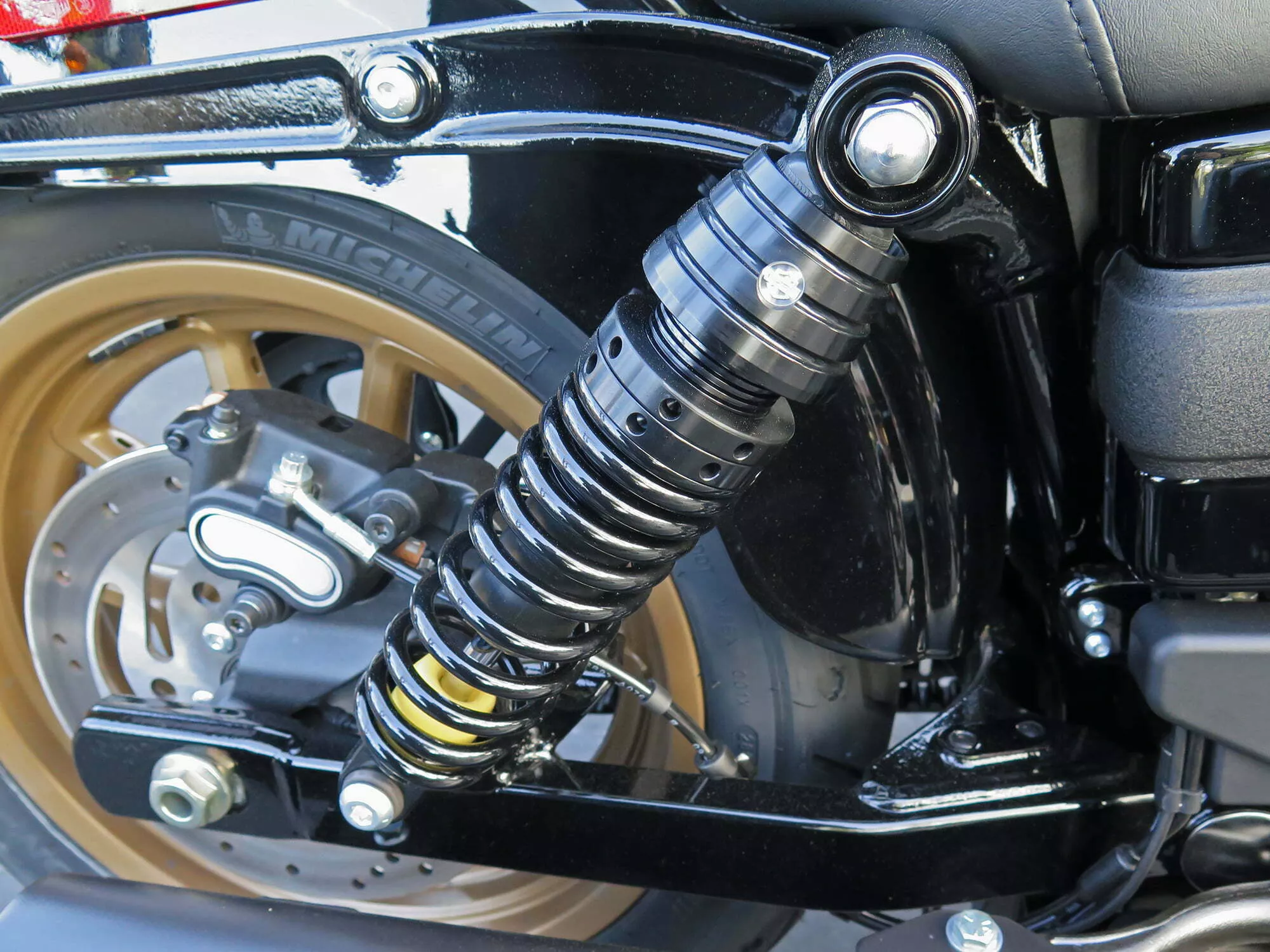 I was slightly apprehensive that on my initial outing on the Low Rider S during the H-D press ride that we would be venturing through the winding Angeles Crest Highway. While a Southern California favorite amongst sport bike riders,it is not really a ride route typically associated with V-Twin motorcycles.I speculated to myself that Harley must be really confident in the handling nature of the Low Rider S to unleash us on such roads. I have personally been on the route dozens of times previously on an assortment of bikes , supermoto, dual sport, sport bikes and even a few V-Twins. This experience was the root of my slight doubt. This was going to be an interesting ride.
I was more than pleasantly surprised to say the least. I loved the way the Low Rider S handled. I feel it is the best handling Harley-Davidson in fully stock trim I have ever ridden. Bold words, but it's a bold bike.
The Premium Ride suspension front and rear are part of the formula for this. Up front the stout 49mm single cartridge fork provided a firm , progressive feel that resisted diving and provided a confidence inspiring and planted feel on the tarmac.
Bringing up the rear were a pair of Premium Ride emulsion shocks with dual-rate springs that offered excellent compression and rebound qualities. I was shocked, pun intended, to find out that travel was 2.13 inches after attacking the mountain roads with vigor. I could have sworn they had around 4 inches due to the impressive ride quality.
The bottom line is that in stock form the Low Rider S is outfitted with suspension that is on par with aftermarket shocks and fork kits that aggressive riders seek out.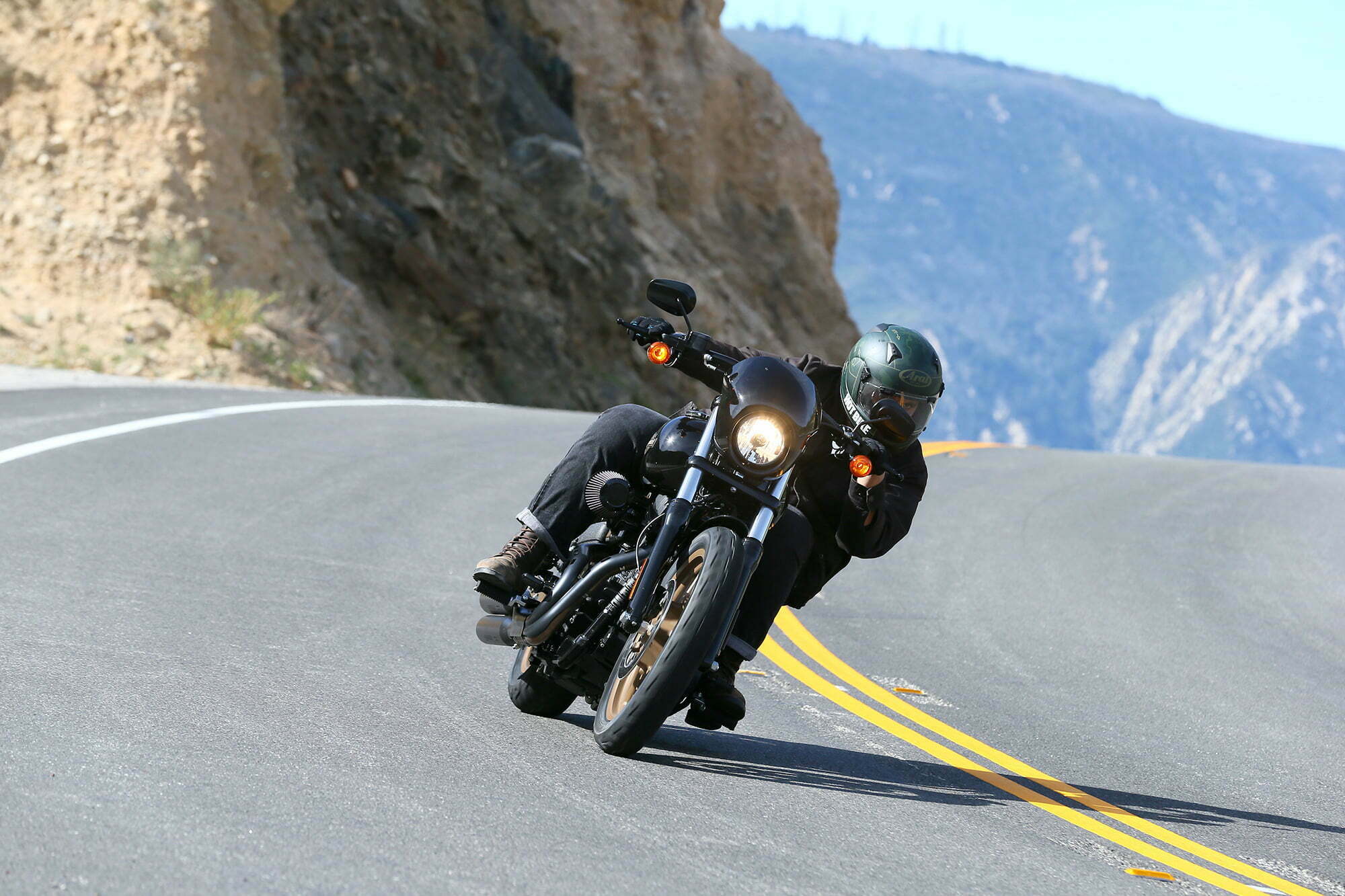 Another part of the bikes handling prowness can be attributed to its ergonomics. As soon as I perched my rear end atop the 27 inch high solo seat , I felt as if it were one of my personal bikes. The handlebars and and mid-mount foot controls felt like they were in the perfect spot. My perfect spot is a bit more aggressive than typical H-D ergonomics but it also is for the intended audience of this bike. The ergos are great for giving you great control of the bike and also for long treks at high speed. I stand a hair over 6 feet tall with no boots on but others on the press ride that were up to 4 inches shorter also commented how much they liked the ergos. Speaking of long treks, the Low Rider S is equipped with cruise control! Cool stuff.
With it's awesome power and stellar handling, the Low Rider S would be let down with anything less than a great braking system. Fortunately the brakes lived up to the rest of the bike.Dual 300mm floating discs up front do a great job of slowing down the machine from high speeds. The front brake lever has a nice firm, progressive and powerful feel that is inspiring.ABS is standard equipment on the Low Rider S and worked great the few times I tested it's capabilities out in a parking lot soaked from melting snow at the higher elevations we encountered.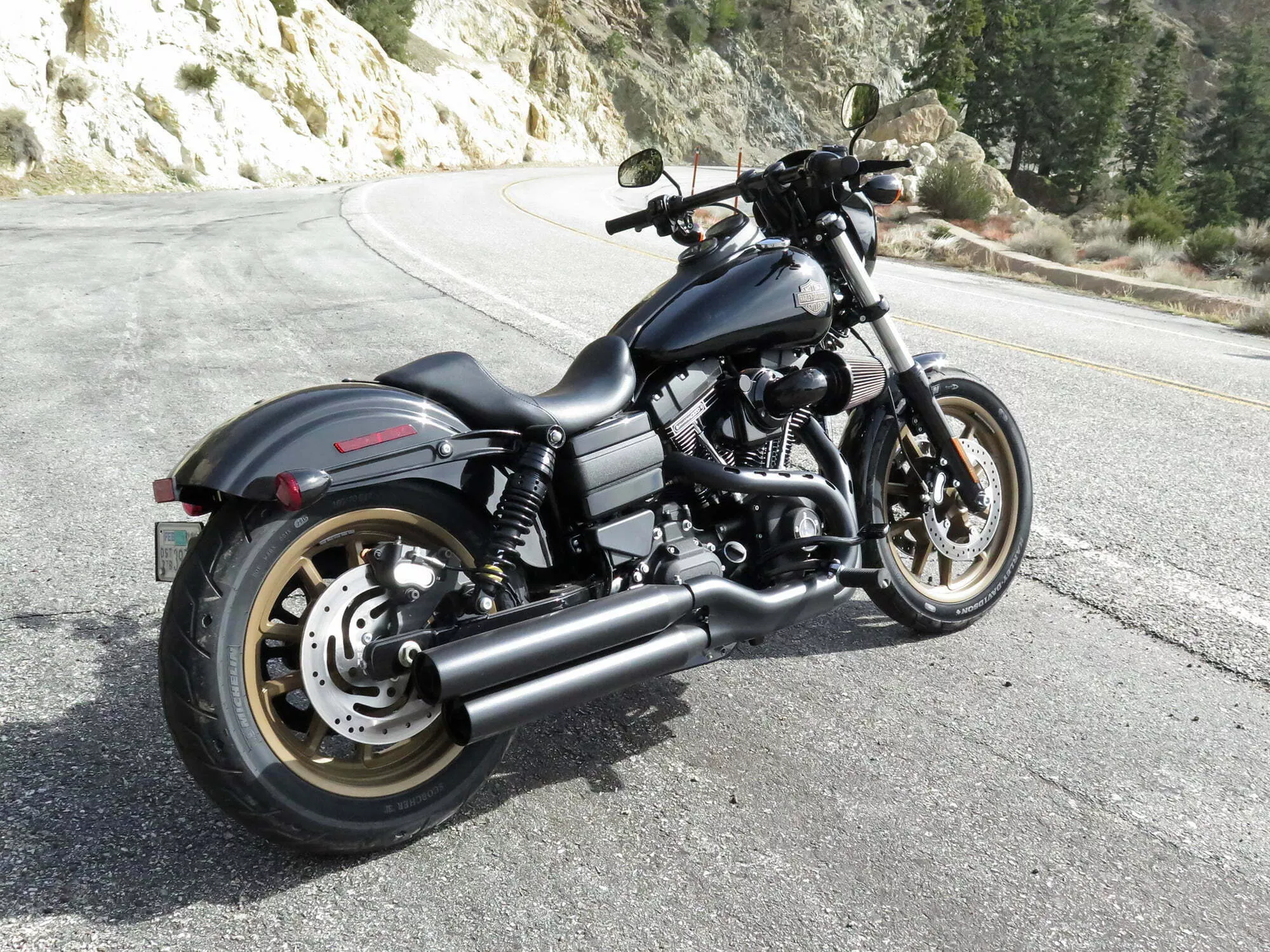 Paul James , Director of Motorcycle Product Planning, and the H-D design team hit a grand slam in the styling department. The words mean and lean would be an understatement used in describing it. Pretty much everything on the bike is finished in black. Contrasting with that are the magnum gold aluminum wheels that add a racy purpose-built feel. The tank emblem that looks straight off the iconic late 70's XLCR also features the same Magnum Gold.The minimalist fixed speed screen rounds out the powerful, sleek,no-nonsense ass kicking demeanor.
You may think I own stock in Harley-Davidson (I don't) due to all my gushing over the Low Rider S but all the compliments are rightfully deserved. The Low Rider S is a bike that comes around once in a decade or two and becomes an iconic model in the brands lineage. The "S" really does stand for special.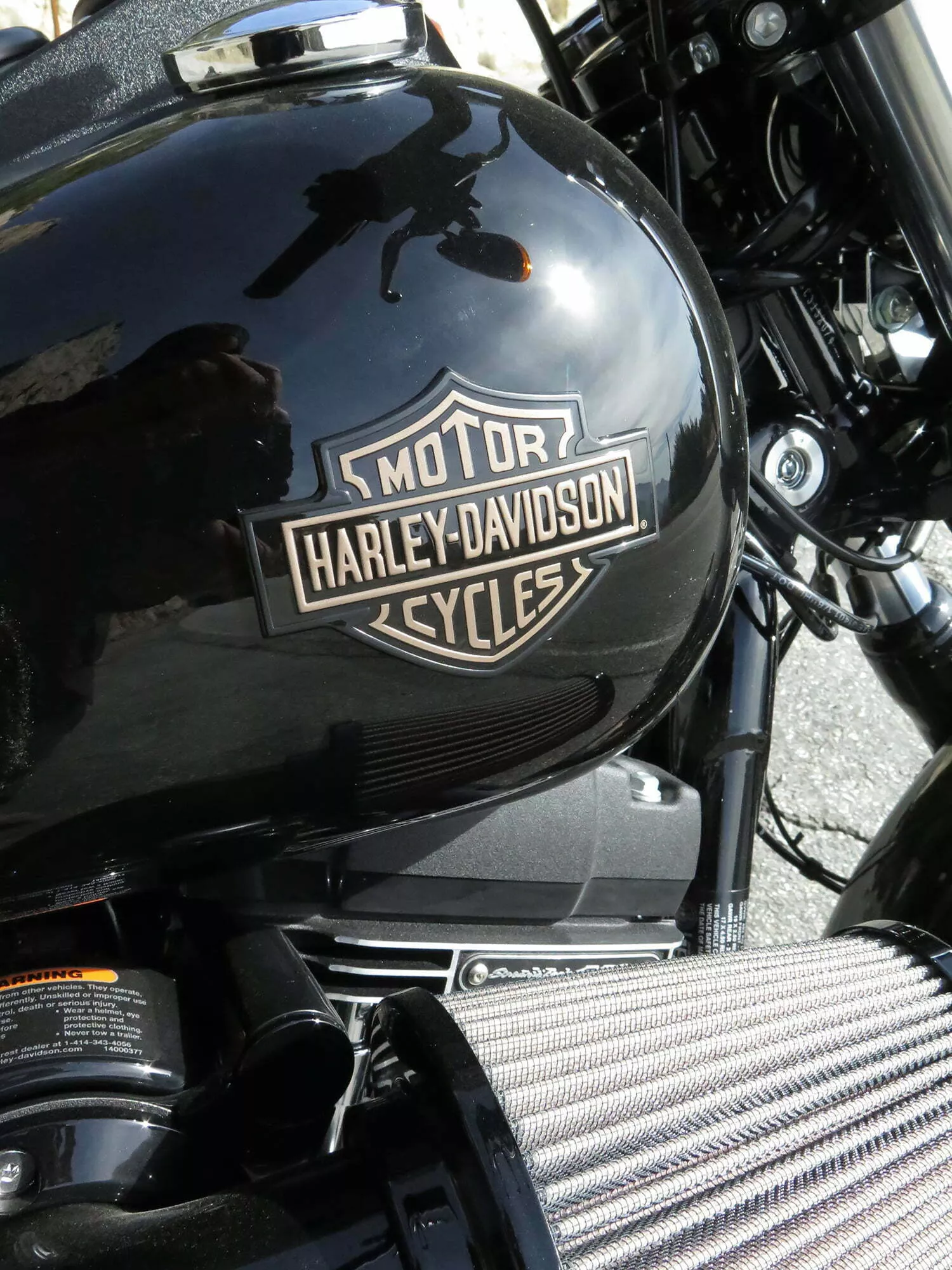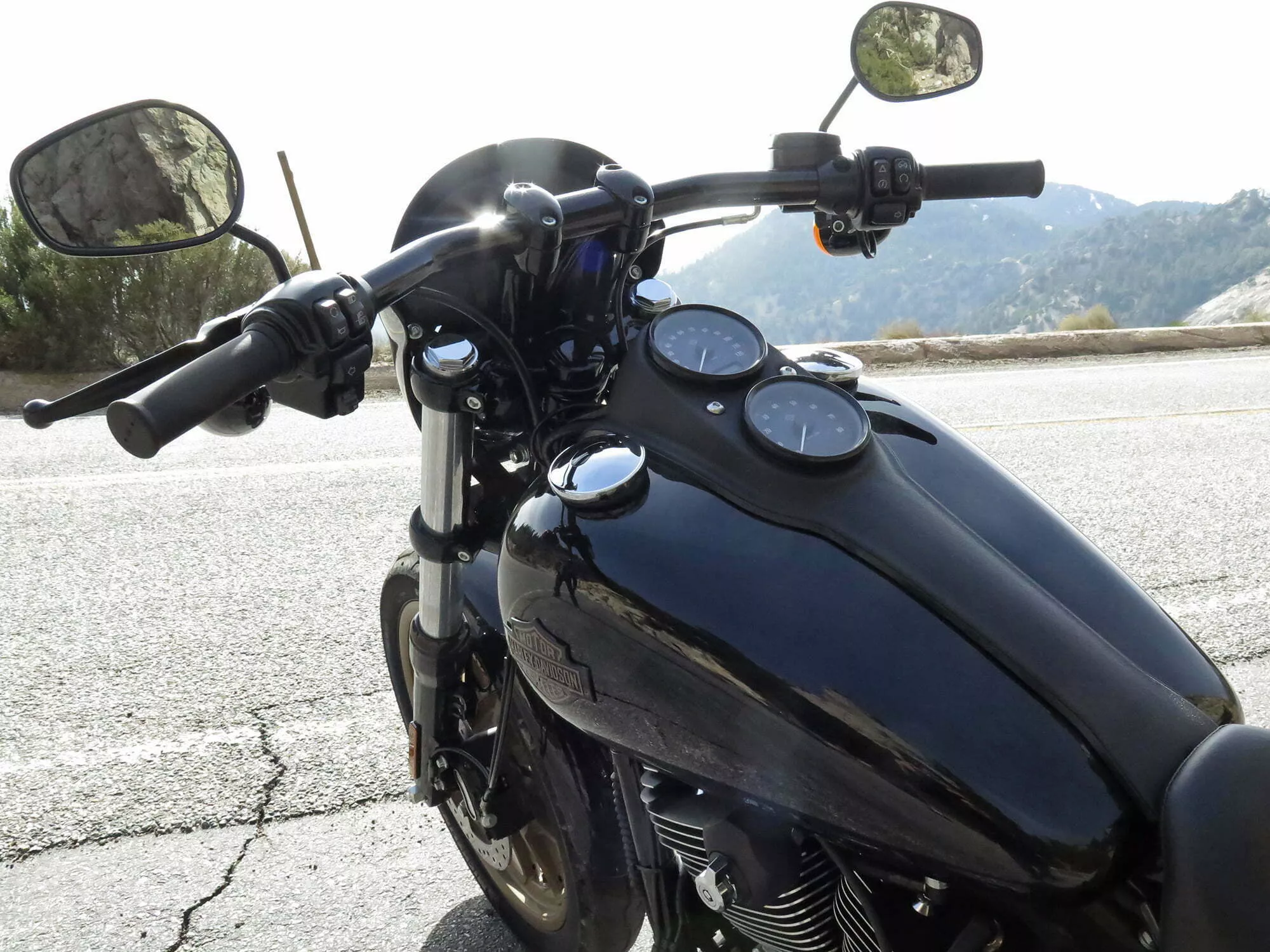 | Specifications | |
| --- | --- |
| Price | $16,999| Vivid Black |
| Length | 89.9in. |
| Wheelbase | 64.2in.| |
| Weight, In Running Order | 674 lbs. |
| Engine | Screamin' Eagle Twin Cam 110 |
| Torque | 116 ft-lb at 3,500rpm |
| Website | h-d.com |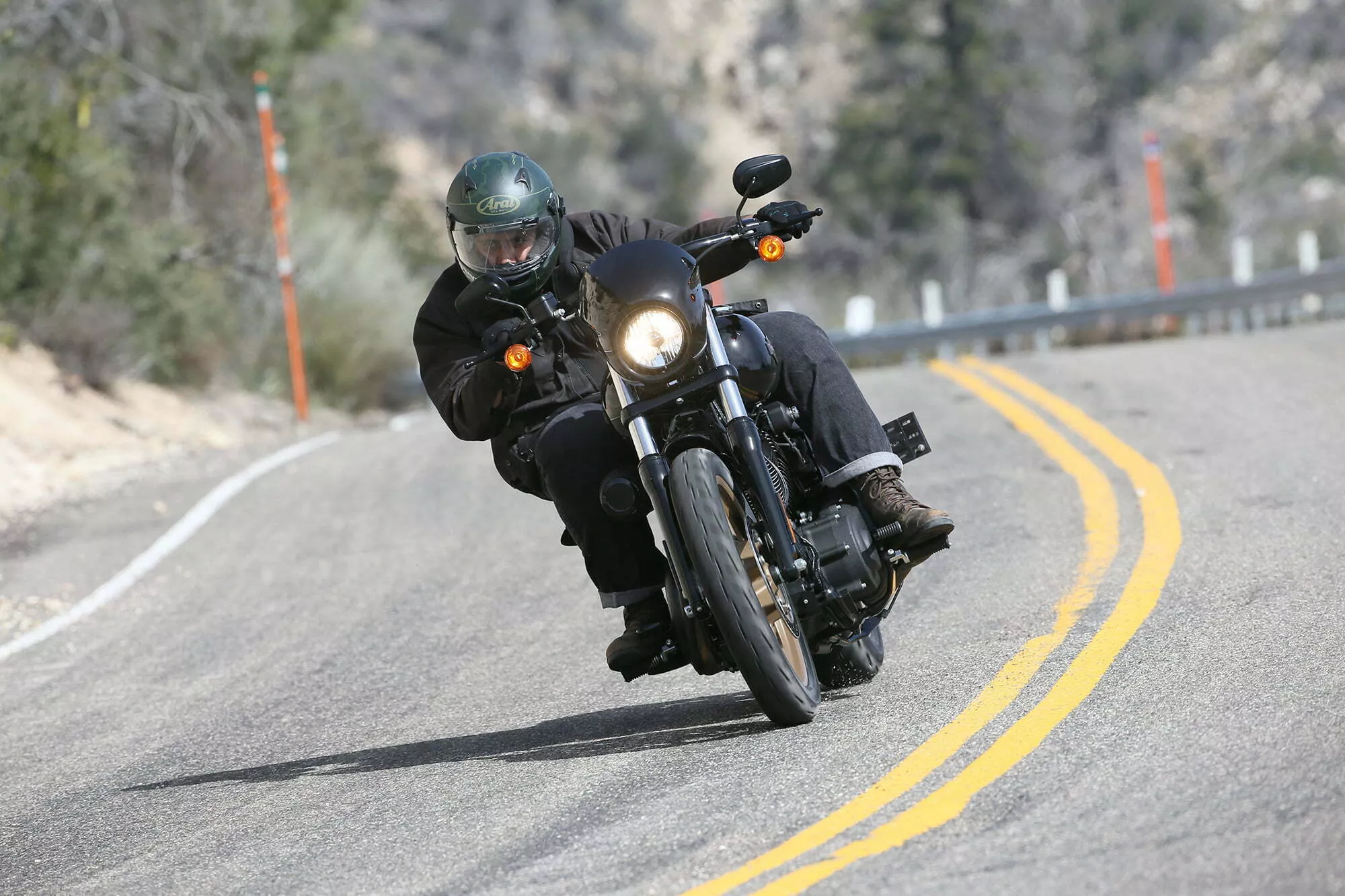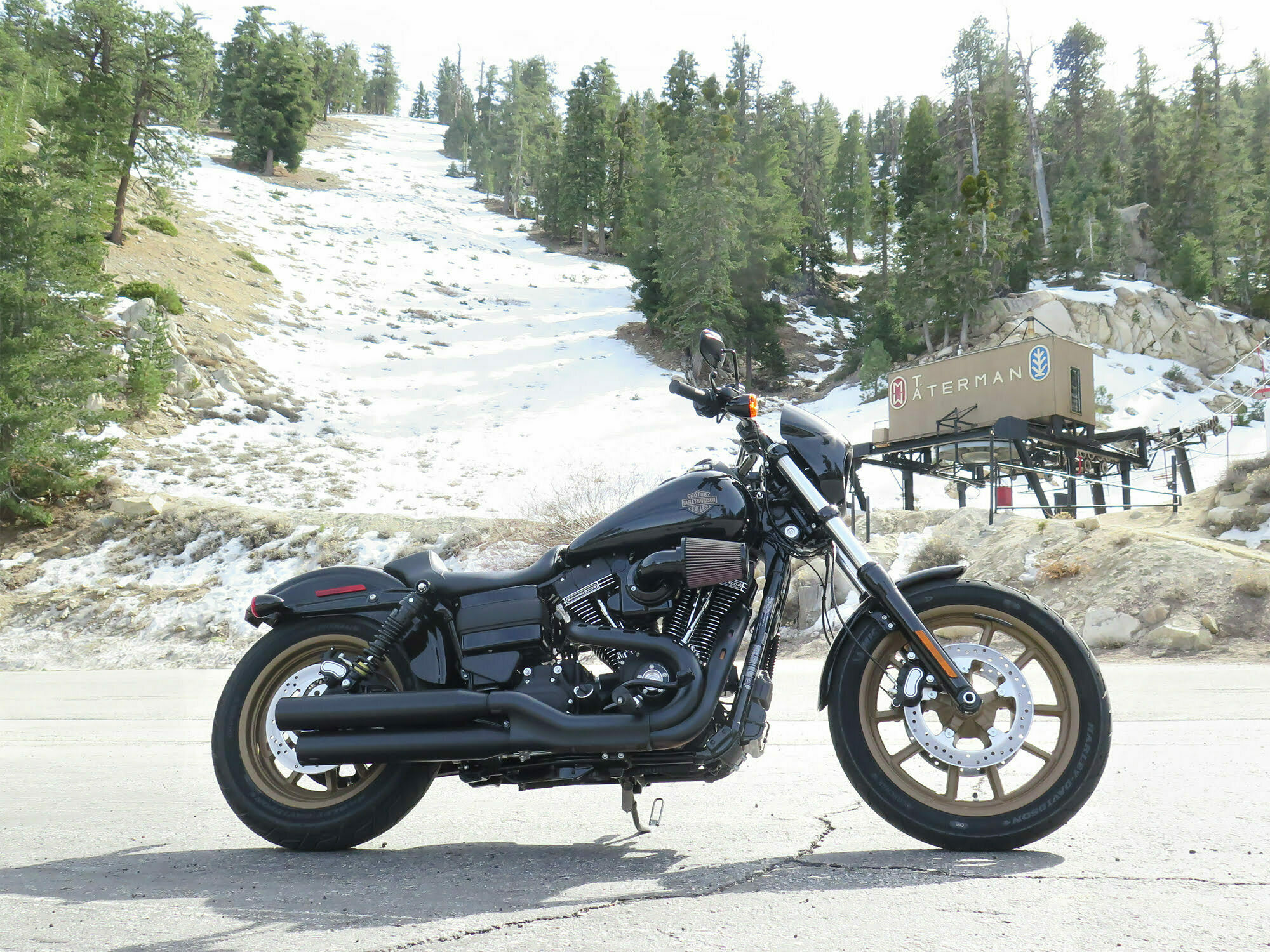 Get the all the latest issue of Hot Bike magazine! Subscribe directly from us.