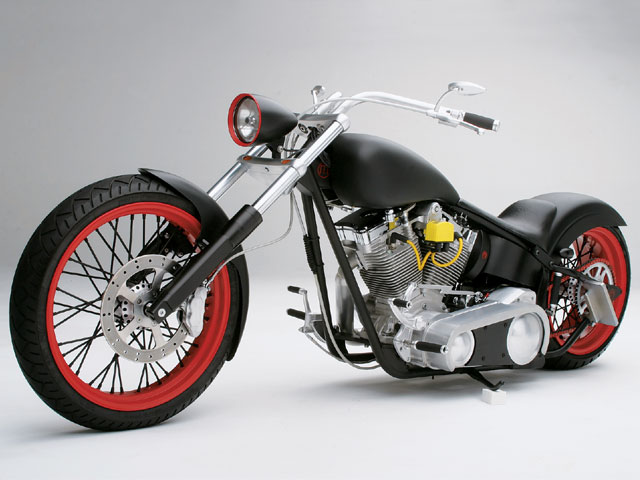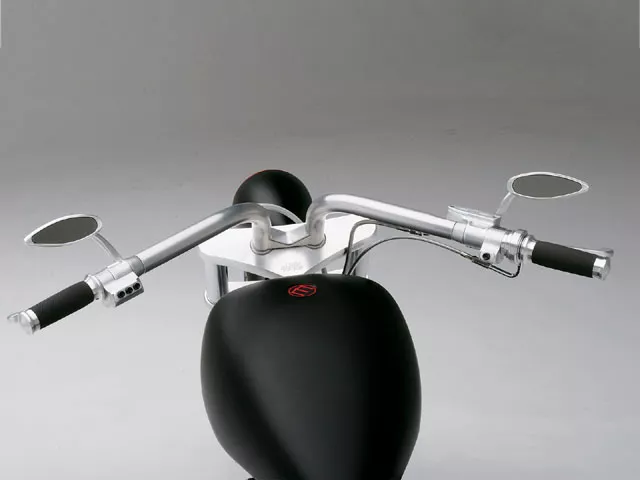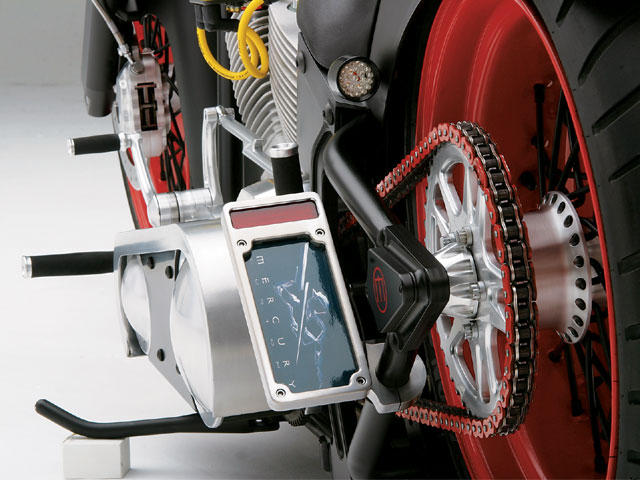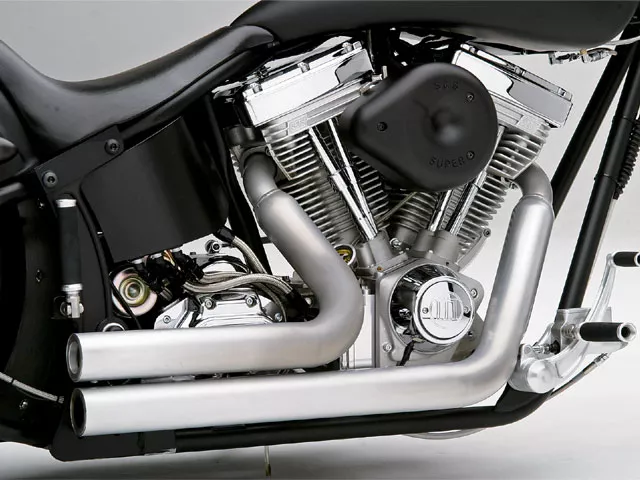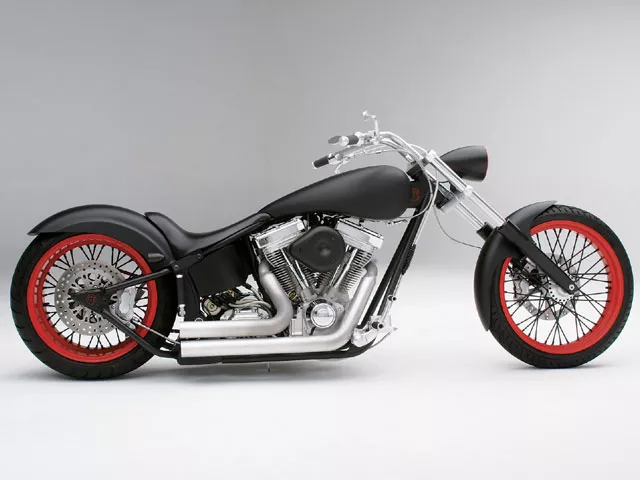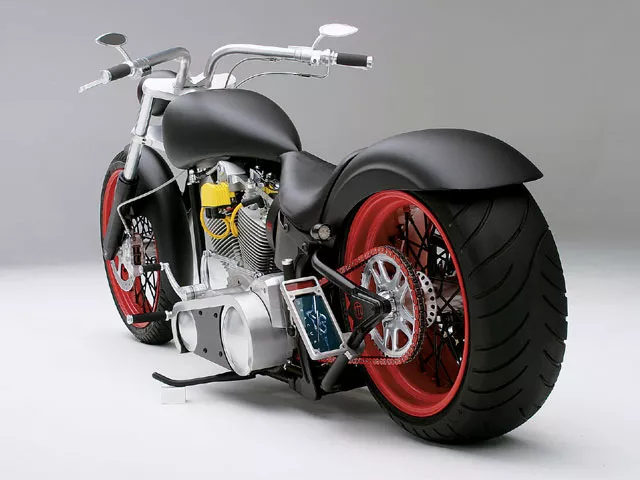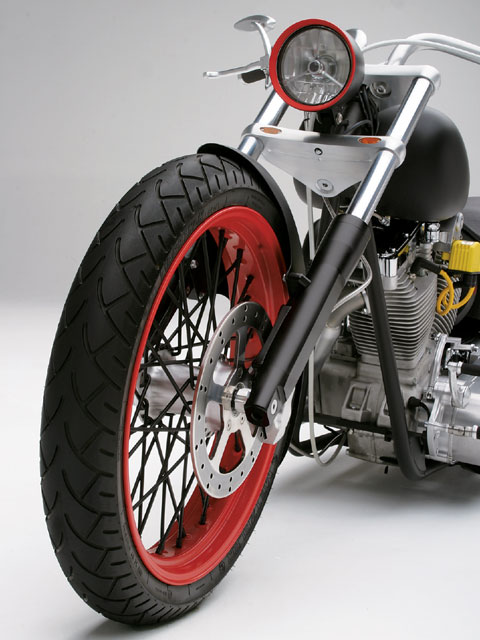 Joe Takai formed Mercury Customs in 2004 to develop high-end custom motorcycles and components. After spending the first part of his life as an engineer, mechanic, and visual effects and graphics professional, he wanted to go back to his automobile and motorcycle roots. Although he spent years doing everything from developing a visual arts school in Maine to leading teams of visual artists in Hollywood blockbusters such as Titanic, The Matrix Reloaded, and The Matrix Revolutions, he always wanted to get back into designing and building machines like the ones that inspired him as a young man growing up in Detroit. Joe began rebuilding and redesigning cars in his parents' garage at an early age. His first project was working on a neighbor's '68 Ford Mustang and sticking a high-performance V-8 under the hood, giving it nearly 400 hp. Later on, he bought motorcycles, redesigned or restored them, then resold them after riding them for a few months.
With his mechanical and automotive capabilities in his back pocket, Joe continued with other interests and challenges, and in 2004, when he came back to what he loved, he had additional knowledge and experience that helped him put a very different twist on custom bike building. All bike builders believe attention to detail is important-if not the most important part of building a bike. Joe is different and believes that details are custom bike building; his bike pictured here, "BlackLight," showcases his developed eye for detail.
A potential customer approached Joe about building a bike that would fuse two of Mercury Customs' most popular bikes: Ronin and Hard Eight. It needed to have the sleek elegance of Hard Eight and the not-so-subtle toughness of Ronin, minus the samurai sword. With that objective in mind, Joe set to work using his proven customer service method. After the initial introduction and interview with the client, Joe made sure the customer knew exactly what he was getting into by drawing up conceptual drafts, which called out specific design details of the bike. The combination of a brushed-aluminum finish, complemented by flat-black and red coloring, offset the oversized theme on this mean, Pro-Street racer. Once they agreed on the design themes and accents, Joe put together a build sheet that detailed all the parts to be bought and fabricated, along with their associated costs. Then a deposit was collected, and orders were made with outside vendors. Finally, they began to fabricate everything else in-house.
One of the coolest things about Joe and Mercury Customs is the fact that they have a real-time, online gallery the customer can check out to watch every stage of the build from home. When each major piece was complete, it was posted on a web gallery that only the customer had access to, so the build could be followed from home. The bike came together while the customer looked on, as the mockup was done and everything bolted together to make it a rolling chassis. Joe then took some preliminary geometry and fitment measurements with the customer astride his new bike. The last step was final assembly and delivery, both of which took place at the shop or the customer's house. When the bike was delivered, Joe took care of all the necessary fitment issues to personally tailor BlackLight to the customer.
Pro-Street-style bikes such as BlackLight highlight a resurgence of aggressive and balanced styling. BlackLight pays homage to the "less is more" attitude with subtle design cues that are carried throughout the bike, not just with the finishes, but also in the wide stance it presents front to back, from the fat Pro-One, Wide Glide frontend to the 250mm tire in the rear. Both wheels boast Exile quarter-inch spokes, and the brushed oversize Exile aluminum exhaust shows that Joe and his customer had a vision for this bike from the beginning. Although some design elements were changed once it was put together, this bike was thought out right down to the nuts and bolts. The one thing that did change while it was in final assembly was the outer primary cover, which was initially brushed. Joe told us, "It distracted people from the rest of the bike; it was just too much brushed stuff in one concentrated space, and we believe in balance in every aspect of bike building. We sent the outer primary cover and some bolts out to be black powdercoated and black anodized. This created the negative space that was needed to complement the rest of the bike."
Mercury Customs was founded on high-tech design, and Joe utilizes the skills he learned in Hollywood to pave the way for a new type of bike builder, one that caters to a more modern customer, demands excellence, and is unyielding when it comes to performance.