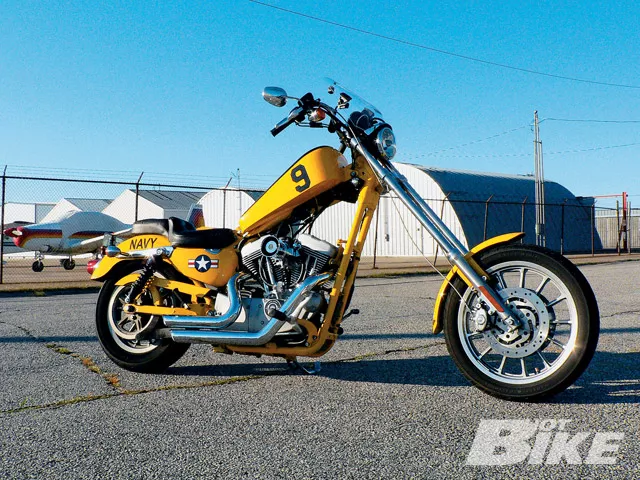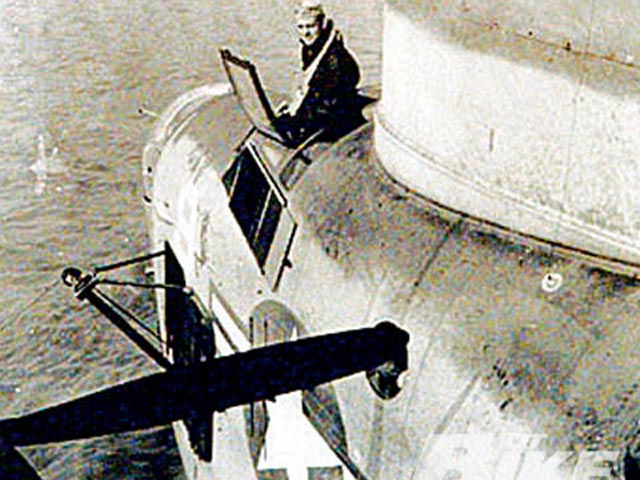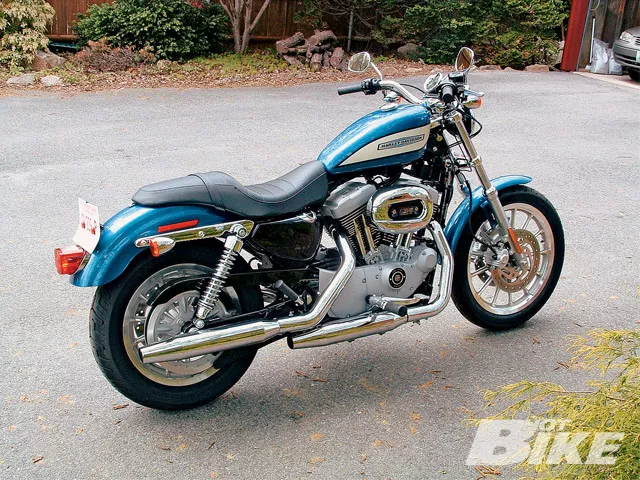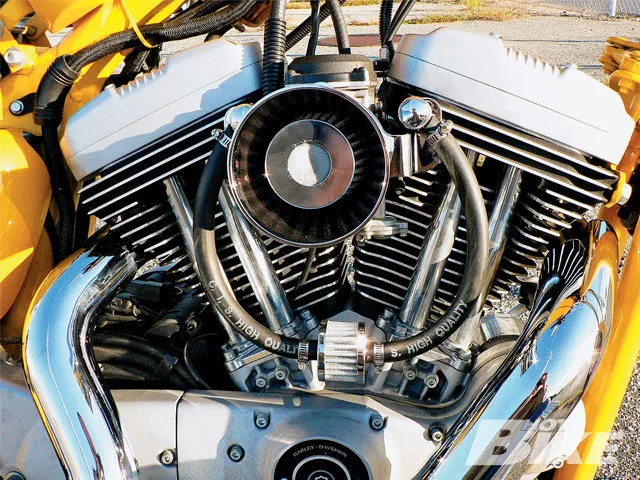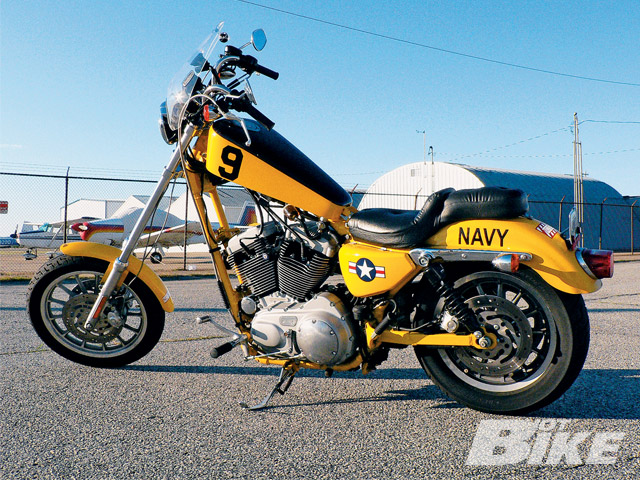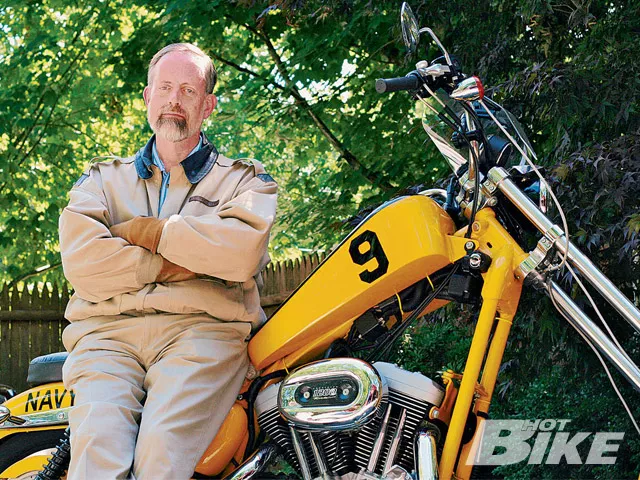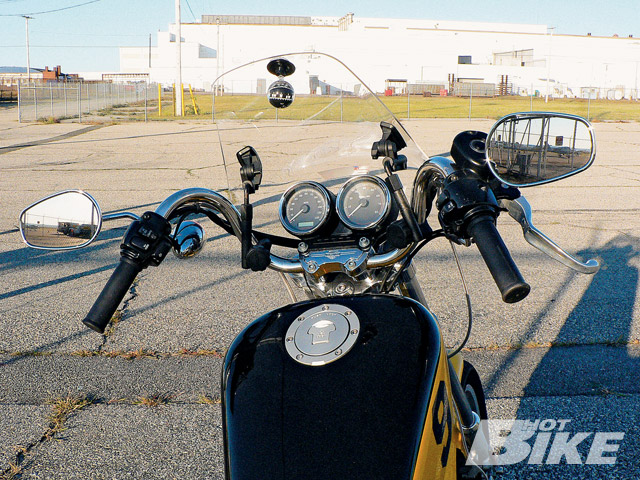 While watching way too much TV, specifically chopper-building shows, a fire was rekindled. It was my love affair with motorcycles, which I thought died out in the late `70s. But there it was: the need to go two-wheeling again. This time, though, would be different. I would design and build my own chopper, as seen on TV. Well, reality hit hard when it came time to work out a budget, so I set out to do the best I could on the cheap.
I figured the best approach was to buy a used bike as a starting point. This would provide a good portion of parts that I already knew would work well together (a working roller, if you will). With the right model, I would have approximately 60 to 70 percent of what I needed, and I would be ahead of the game. I wanted something light and nimble, and with good suspension. After all, I'd be riding the winding backcountry roads of New England. The winters here can quickly create potholes and frost heaves that can either bury a bike or send it airborne, if you're not careful. After more research, I found a 2005 Sportster XL1200R Roadster with less than 1,000 miles on it. It looked like a perfect beginning.
Now it was time for the hard work, coming up with a theme for the build. Since my father and brother had been Naval aviators (the Navy says that "pilots" steer ships), my uncle flew jets in the Air Force, and I had received my private pilot's license at the ripe old age of 47, the theme would definitely involve aviation. I finally decided on a design to honor my father and Naval Aviation. Since this was my first bike project, and the SNJ was the first aircraft that generations of Naval, Marine Corps and Coast Guard aviators had to learn to fly when admitted to flight school both during and after World War II, I decided the SNJ would be the theme of this bike build.
I knew that for me, a real chopper had to "sit up and bark." So my design had to go up 8 inches in the downtubes, out 4 inches in the backbone, and have a good (but not insane) rake on it. On researching rake and trail geometry, it looked like 37 degrees in the neck, and 3 degrees in the trees would provide the look I wanted and would keep the trail tame. A chopper forum on the Internet put me in touch with Dave Huntress of "Tanks by Tigman" out of Rockland, Massachusetts. Dave did the frame cutting and welding and built a custom six-gallon tank to replace the small stock tank. Comfort was a big concern, so the mid controls were moved forward using Harley's own option. The rearend was lowered 1 1/2 inches with new Progressive 412 series shocks. Another nod to comfort was the plush Regal Duke pillow seat from Mustang. I only had to modify it slightly to fit behind the large tank. The frontend of this Sportster looked great to me, so after the purchase of the Paughco 3 degree trees and 14-inch over front fork tubes from Frank's Maintenance and Engineering/Forking by Frank in Illinois, the rest of the frontend was left stock. The crowning finish to achieve the look I was after was to swap out the stock handlebars for a set of old buckhorns that I found for 10 bucks.
Since an SNJ is yellow, and there are literally hundreds of yellow shades to choose from, picking the paint was not an easy task. The inspiration came one day when parking at a shopping outlet next to a beautiful yellow Hummer H3. I knew instantly that WA5456 from Pittsburgh Paint for GM was the color for this project. Carlo Giorno of Carlo's East Coast Auto Body laid the paint and did an excellent job. He also included the black "antiglare" strip on the top of the cowling, I mean gas tank. The SNJ aircraft decals were skillfully made by Finish Line Signs, in Westerly, RI. Of course I had to add a "wet" compass to the short National Deflector screen. This is just enough of a windscreen to take the "jet wash" off my chest when blasting down the highway.
After paint and decals, it came time for reassembly. I had to cut and solder in the wire inserts to extend the stock harness to fit in the modified frame. The scariest time came for me when everything was done and it came time to start it up. If it didn't fire up I only had about two hundred places to start looking. But, it worked and with a little clutch adjustment it was fine. The whole project took a little over three months including a lengthy wait for paint. But the results were well worth it. The bike is a tribute to those who "Fly Navy." Hopefully, those who see it will enjoy it and a few will actually "get it." And that's OK.
| | |
| --- | --- |
| SPECS | |
| OWNER | Robert Counts |
| YEAR/MODEL | '05/Customized Sportster |
| BUILDER | Robert Counts/ Dave "Tigman" Huntress |
| ENGINE | 1200cc Sportster |
| EXHUAST | Vance and Hines |
| TRANSMISSION | H-D |
| GAS TANK | Dave "Tigman" Huntress |
| FRONT FENDER | H-D |
| REAR FENDER | H-D |
| FRONT SUSPENSION | Paughco/ Forking by Frank |
| REAR SUSPENSION | Progressive |
| WHEELS | H-D |
| TIRES | Dunlop |
| PAINTER | Carlo's East Coast Auto Body |
| SEAT | {{{Mustang}}}/Robert Counts |