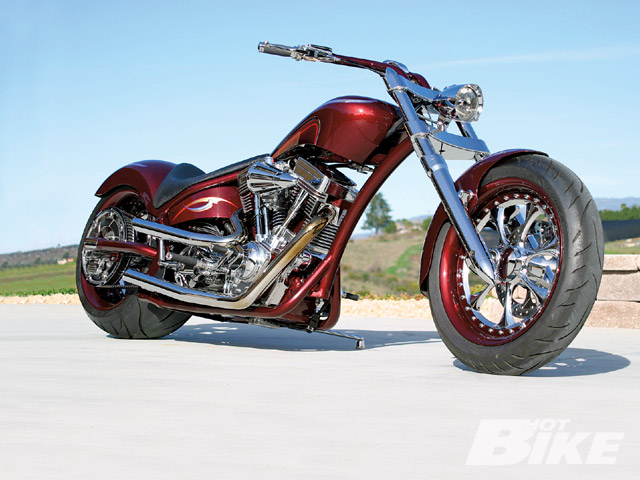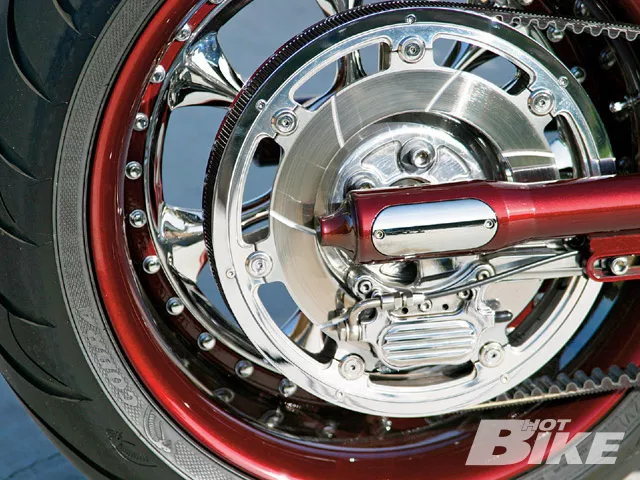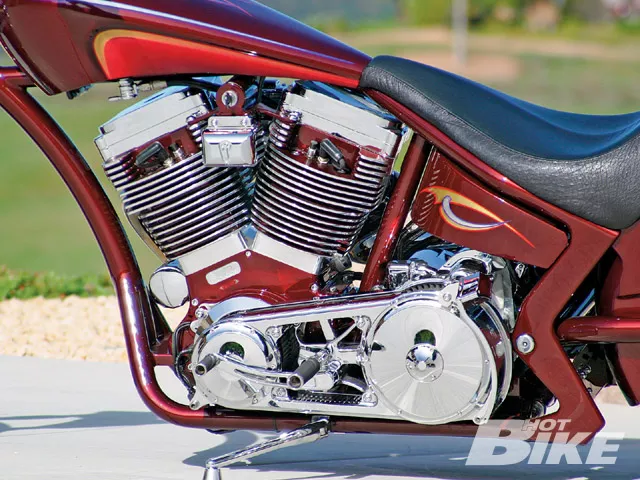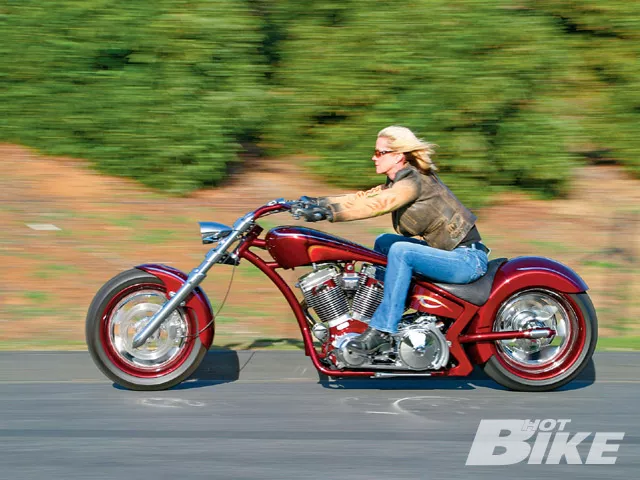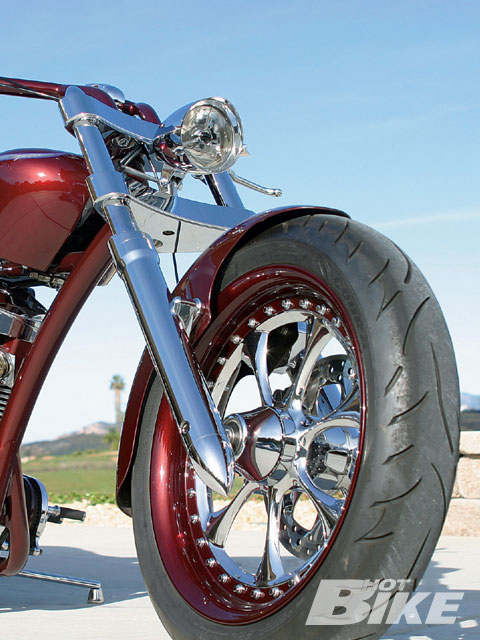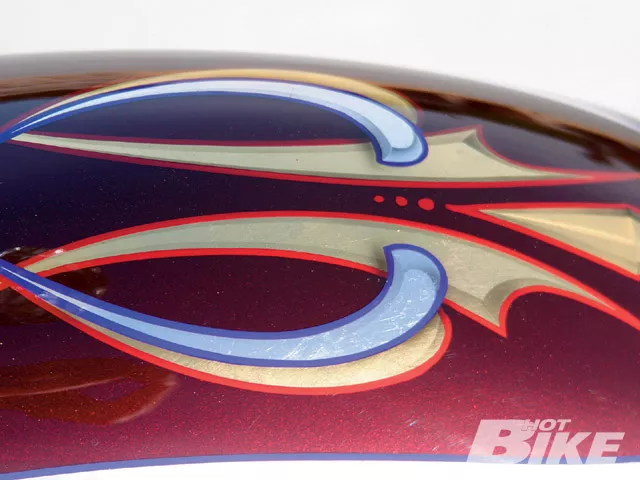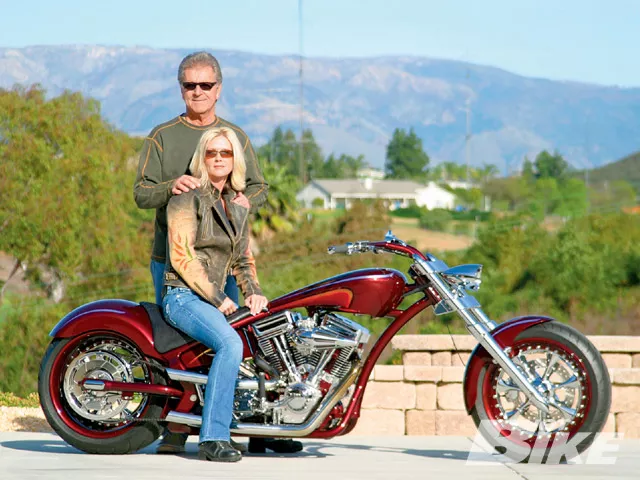 I grew up with Harleys. My dad seemed to always have one in the garage. I used to love to go for a ride with him and his friends even though he didn't always want me around. At that time, I didn't know how to ride. I was just satisfied being a passenger.
Later on, long after I left home and moved to Los Angeles (I was born and raised in Seattle); I crossed paths with the Harley world again. However, I was not content with just being on the back, I actually wanted to learn how to ride. I would watch bikers on their motorcycles and thought how fun it would be. The camaraderie of it all was very appealing.
A good friend of mine at that time in my life went with me to the Harley shop where I purchased my first bike, a brand-new, shiny red 1993 Sportster. I was on my way. There was only one thing standing between my new motorcycle and me, I didn't know how to ride it home. Luckily, my friend volunteered to get it home for me and parked it in my garage. I enrolled in the class that was taught by the CHP and eventually used that Sportster to pass the riding test to get my motorcycle license.
I quickly outgrew that bike and stepped up to a black 1994 FXLR. That bike was beautiful. I was pretty nervous about riding due to the weight of the bike. It seemed so big and heavy at the time. But it didn't take long to master. I began hanging out with guys from L.A., all of whom were bikers. They had the coolest bikes, all custom, and no stock bikes for them. I soon felt the pressure to keep up. Pretty soon after that I met my future husband, Grady Pfeiffer. Grady was way into bikes as well, not just riding but actually modifying and building, needless to say, I soon had the best looking FXR around.
I had that bike for seven years, but then it was time to move on to a new bike again. I looked at a variety of bikes built by different builders, and kept coming back to the Eddie Trotta chopper-style. It was exactly what I was looking for. Eddie built me the chopper of my dreams. No girlie bike for me. That bike was fast and just plain hot looking, it was awesome. The bike was delivered to me the night before Grady and I were to leave for Sturgis. Keep in mind; I had never ridden a chopper before in my life. Now I had to get on that bike and ride it to Sturgis the next day. That was a bit of a challenge at first, but soon, it was second nature. I rode that bike for four years.
My current bike, this stretched-out, low riding, Pro-Street, was born out of the sheer need to satisfy boredom–and my need to be challenged. I have been riding motorcycles for 16 years and am quite an established rider. Grady, who owns GH Marketing and whose hobby is building bikes, offered to build me a different style bike than I had ever ridden (not competing with Eddie, of course). Grady had some great ideas, so, I thought to myself, "what the heck I'll give him a try." He knows what I like. I also have a Harley-Davidson Road Glide that I had been riding out of sheer laziness (and comfort). So I was ready for a change.
I let Grady take creative control for the most part of the building of my bike. He had the idea of what it should look like so I let him run with it. Throughout the build he would give me options between different styles or components and I would choose then off he went. I knew I wanted a TP engine. I specifically wanted a 121ci engine because of the smoothness and craftsmanship of that motor. And of course because of the power–that engine has plenty of it. I had a TP 121 in my chopper and loved it and so I knew that I wanted the exact same thing in this bike.
After several months of designing and wrenching, not to mention a few finger points from me, Grady came up with "Hy Rolr," which is what I named the bike. It's based on a Daytec Raptor frame with 7 inches of backbone stretch and 41 degrees of rake. Even though it's a stretched out Pro-Street with a 300mm rear tire, Grady built it to fit me with a low mounted gas tank, Pro-One pull back handlebars and mid controls. So it's got the hot rod look, but is still comfortable and manageable for me to ride. It's a beautiful motorcycle, powdercoated in Black Cherry (I chose the color) with awesome gold and silver leaf graphics designed and applied by Kevin Norton. It also has beautiful wheels from Renegade, which I knew one thing for sure; I did not want your basic chrome. I told Grady I wanted black, but he has quite the eye for the design of motorcycles, and he suggested that we powdercoat the wheels the same color as the bike. It was the right decision. It looks like jewelry.
It was a challenge to ride the bike at first. The maiden voyage was in Sturgis (it just seems to keep happening that way) last year. After a couple of rides around the block it felt like home and still does today. I have had more than my share of incredible motorcycles, all of which were built by the best. The question is I guess, where do I go from here?
| | |
| --- | --- |
| SPECS | |
| BIKE OWNER | Sue Pfeiffer |
| SHOP NAME | GH marketing |
| YEAR/MAKE/MODEL | '08/Custom Pro-Street |
| FABRICATION | Grady Pfeiffer |
| ASSEMBLY | Grady Pfeiffer |
| BUILD TIME | {{{Eight}}} Months |
| | |
| --- | --- |
| ENGINE | |
| YEAR/MANUFACTURER | '08/TP Engineering |
| TYPE/SIZE | Evo Style/121ci |
| BUILDER | TP |
| CASES | TP |
| CYLINDERS | TP |
| HEADS | TP |
| ROCKER BOXES | TP |
| CARBURETOR | Mikuni |
| AIR CLEANER | Wimmer Machine |
| EXHAUST | Tiki/Grady Pfeiffer |
| | |
| --- | --- |
| TRANSMISSION | |
| YEAR/MANUFACTURER/TYPE | |
| | '08/Baker RSD |
| CASE | Baker |
| CLUTCH | BDL |
| PRIMARY DRIVE | PM/BDL |
| | |
| --- | --- |
| FRAME | |
| YEAR/MANUFACTURER | '08/Daytec |
| RAKE | 41 degrees |
| STRETCH | 7 inches out |
| | |
| --- | --- |
| SUSPENSION | |
| MANUFACTURER FRONT | Russ Wernimont |
| LENGTH | stock |
| TRIPLE TREES | Russ Wernimont |
| MANUFACTURER REAR | |
| | Progressive Suspension |
| SWINGARM | |
| | |
| --- | --- |
| WHEELS, TIRES, AND BRAKES | |
| MANUFACTURER FRONT/TYPE | |
| | Renegade/Phoenix |
| SIZE-WIDTH/HEIGHT | 18×3.5 |
| TIRE/SIZE | Avon/130/70-18 |
| CALIPER | GMA/BDL |
| ROTOR | Renegade |
| MANUFACTURER FRONT/TYPE | |
| | Renegade/Phoenix |
| SIZE-WIDTH/HEIGHT | 18×10.5 |
| TIRE/SIZE | Avon/{{{300}}} |
| CALIPER | GMA/BDL |
| ROTOR | GMA/BDL |
| | |
| --- | --- |
| FINISH/PAINT | |
| COLOR | Black Cherry |
| GRAPHICS | Kevin Norton Designs |
| PLATING/POLISHING | |
| | Orange County Plating |
| POWDERCOAT | Daytec |
| | |
| --- | --- |
| ACCESSORIES | |
| FRONT FENDER | Russ Wernimont |
| REAR FENDER | Daytec |
| GAS TANK∩ | Daytec |
| OIL TANK | Daytec |
| GAUGES | Thunderheart |
| HANDLEBARS | Pro-One |
| MIRRORS | Paul Yaffe |
| HAND CONTROLS | PM |
| FOOT CONTROLS | PM |
| FOOTPEGS | PM |
| HEADLIGHT | Headwinds |
| TAILLIGHT | JayBrake |
| LICENSE MOUNT | JayBrake |
| SEAT | Danny Gray |